This post may contain affiliate links. That means if you click and buy from that link, I may receive a small commission (at zero cost to you), which helps me maintain the quality of this blog. Please see my full disclosure policy for details.
These days, you have many different beard oils that claim to have many benefits for facial hair. Claims that improve the appearance of your beard, moisturize it, promote hair growth, etc.
Eucalyptus oil for beards is one of the most popular ingredients you can find in beard oils, but is it good as people say it is, or do you have better ingredients for your facial hair?
Luckily for you, I researched everything I could about eucalyptus oil for beards and made this guide to try to answer all your questions about it. Is the hype real? Let's find out.
What Is Eucalyptus Oil?
Eucalyptus oil is extracted from the leaves of the Eucalyptus tree. It has a minty fresh aroma, and it contains chemicals that might help with pain and inflammation. The eucalyptus leaves are dried, crushed, and distilled to release the essential oil.
Eucalyptus oil contains multiple natural ingredients, including 1,8-cineole (eucalyptol), flavonoids, and tannins.
The major compounds in eucalyptus essential oil include:
Eucalyptol (70%).
A-pinene & b-pinene (10%).
A-phellandre (1%).
D-limonene (10%).
Camphor & sabinene (trace amounts).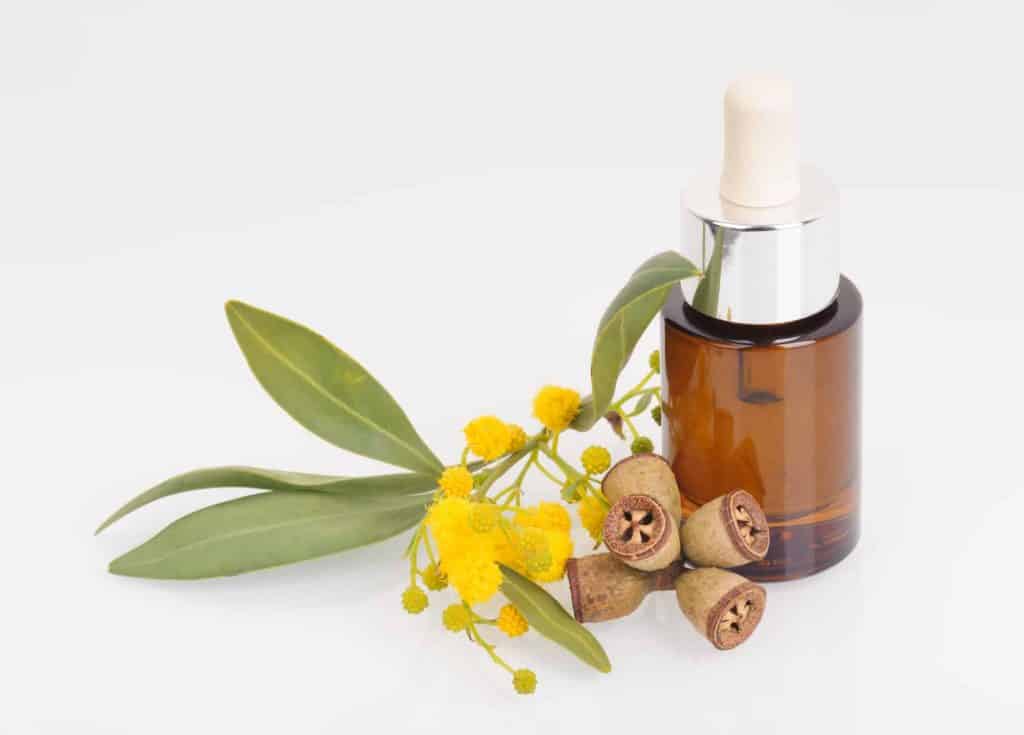 This oil has significant benefits for your hair, skin, and health due to its antibacterial, antifungal, decongestant, anti-inflammatory, antispasmodic, antiseptic, antimicrobial, antiviral, and properties. It can be used in different situations as dental care, fungal infections, and wounds, or as an insect repellent.
Why Use Eucalyptus Oil For Your Beard?
As you know, a well-kept beard can boost your confidence and provide you a better look. Maintenance is not always easy if you don't use the right beard oil for your fuzz. These are some of the benefits of eucalyptus oil for beards.
Reduces Inflammation
As you know, eucalyptus oil has anti-inflammatory and antimicrobial properties that help reduce the inflammation of the skin underneath your beard (all that redness you sometimes have but can't notice with a long beard) and prevents the buildup of fungus and bacteria in your beard. It's excellent to avoid infections in your skin.
Read: The Best Gifts For Bearded Men
This claim is backed up by a study from 2010 that shows that eucalyptus is one of the essential oils with anti-inflammatory properties.
Moisturizes Beard
The longer your beard, the most dehydrated the skin underneath can become, and it's also harder to take care of it. Beard moisturizer is crucial for nice-looking facial hair. It should be part of your daily routine.
At least two lab studies, one from 2012 and the other in 2018, have shown that eucalyptus oil may increase ceramide (locks moisture into your skin, which helps stop dryness and irritation) production to keep the skin underneath your beard moisturized.
When applied correctly, eucalyptus oil will moisturize your beard and the skin underneath, delivering the nutrients they both need.
Makes Your Beard Strong and Softer
Society perceives that a man with a strong beard emanates domination, masculinity, and maturity. Eucalyptus oil will help you to have a healthier, more robust beard due to its properties.
Eucalyptus oil has nourishing and moisturizing properties that help make your facial fuzz soft and smooth because you don't want to kiss people and make them itchy and inflamed skin due to the friction of the beard on the skin.
Eliminates Beard Itch
Beard itch is the biggest nightmare of anyone trying to grow their beard longer (at least over ten days). I know it's my biggest challenge when I do it because I can't stand the itch.
Since eucalyptus beard oil acts as an antiseptic and anti-inflammatory, it will reduce the inflammation of your skin, preventing that annoying itch from happening from time to time. It also exfoliates your beard and skin, preventing blocked pores and reopening the follicles.
Read: What is better for your beard? Beard Oil or Beard Balm?
Provides a Pleasant Smell
If you like the smell of eucalyptus, this is an excellent beard oil for you and your facial hair. The sweet minty smell removes the foul odors and provides a fresh scent.
Some men may tell you that eucalyptus smells like medicine, so it is really a scent that you like or you don't. Ask your partner what they think after you try it.
Drawbacks of Using Eucalyptus Oil
No product is perfect, and these are some of the drawbacks of eucalyptus oil for beards.
Limited Research
We have a few studies claiming the benefits of eucalyptus oil for your beard as it reduces skin inflammation and moisturizes your facial fuzz, but we still need a lot more.
We need more research about the effects of the eucalyptus oil on our beards and whether it is more beneficial to use it or not since we have other beard oils.
Impact On The Androgenic Hormones
I can see many websites on the Internet claiming that Eucalyptus oil helps with beard growth, but where is the backup on those claims? I couldn't see one scientific study backing those claims up.
Two studies from 2007 and 2010 claim the exact opposite of what most websites say about beard growth.
Eucalyptus oil does NOT help with beard growth. Actually, it does the opposite and affects the development of your beard. (Note: As I said, we need more studies to back up any evidence about eucalyptus oil for beards, but when in doubt…)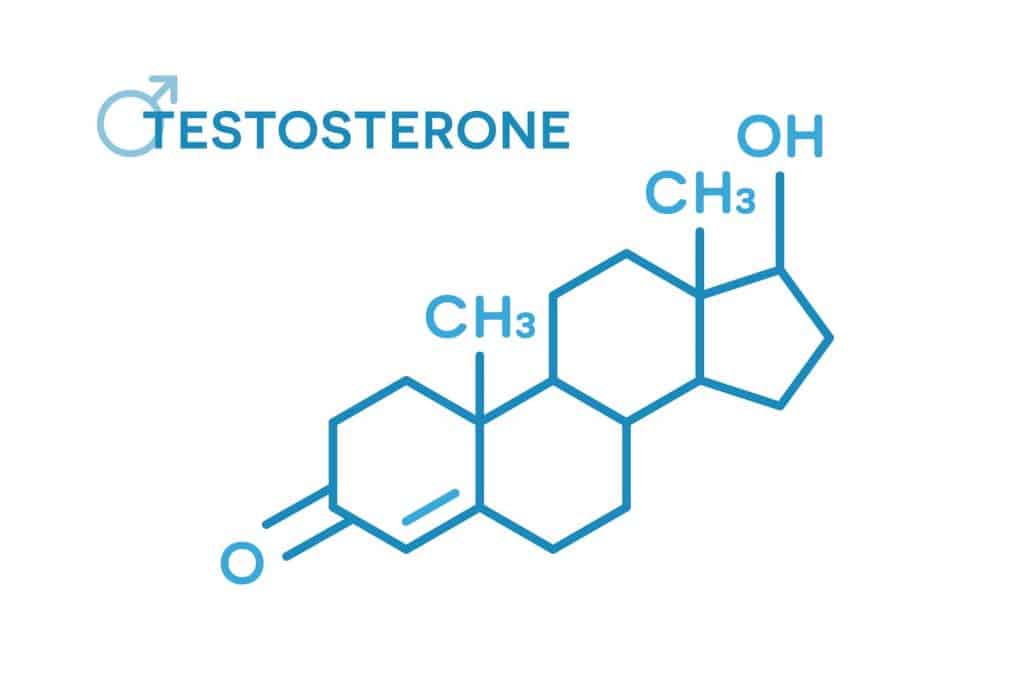 Check some eucalyptus oil components
eucalyptol (antiandrogenic)
4-terpineol (antiandrogenic)
d-limonene (antiandrogenic)
and alpha-terpineol (antiandrogenic)
As men, we need androgens, hormones, and receptors in our faces that fuel and regulate our facial hair growth with the help of testosterone and DHT. The four mentioned above have estrogenic effects and are not suitable for beard use since they suppress the activity of the human androgen receptors in favor of estrogen receptors.
Toxic When Not Diluted
Eucalyptus oil produces harmful products when it oxidizes, creating problems for beard growth hormones (it suppresses them, as we have seen).
Read: Why Does My Beard Hurt?
It can also damage your skin's nervous system when it is not diluted, and that's why brands utilize other essential oils for blending it all. Do not worry because brands usually don't add enough eucalyptus oil to their products to cause any damage (at least short-term) to your beard and skin.
What To Look For On The Labels When Buying Eucalyptus Oil For Beard?
You don't have anything specific to pay attention to when buying eucalyptus beard oil since all brands diluted the eucalyptus oil. But I would still check two things in this case.
Does It Contains Other Essential Oils?
Check if the eucalyptus beard oil you want to buy mixes with other oils like jojoba, cedarwood, rosemary, lavender, thyme, or marjoram since they all diffuse the eucalyptus oil and elevate its benefits to your beard.
Is It Organic?
Organic beard products are less likely to irritate your skin, cause allergic reactions, negatively impact your health or contain harmful ingredients. All these four benefits make it already a better choice for your beard.
Check if the product has the logo of the Organic Food Federation on the label to check if it is organic or not. If it has, all the ingredients are derived from a plant source and hold certification from the USDA.
Best Eucalyptus Oil For Beards
Beard Reverence
Beard Reverence is a men's beard brand created by two friends that share a passion for beards. The brand's mission is to benefit the beard community with premium men's grooming and services.
The owners have tested all beard products, and they believe in using only natural and organic ingredients, sulfate-free and paraben-free.
What I Like About Beard Reverence
Softer Beard and Mustache – After a couple of minutes, I could feel my beard and mustache softer. I also didn't feel any excess oil on my face and beard.
It Kills The Itch – After the first week of you having your beard, the itch always starts, but not when you wear this beard oil. I didn't feel any tingle (and if you know me, you know how much I don't like beard itch), and I am glad for that being a natural feature.
Pleasant Smell – I like the eucalyptus scent, but I know it's not for everyone, and if you don't like it, you should not try this beard oil. It's also a strong scent that grows on you with time.
Price – For the quality of the product, they sell it cheap when compared with other beard oils.
What I Don't Like About Beard Reverence
The Package – It's the less important feature I know, but the product package seems I have beard medicine from the pharmacy at home. It needs some improvement.
How To Apply Eucalyptus Oil To Your Beard?
It depends from person to person, but these steps worked pretty fine for me.
Step 1 – Wash Your Face and Hands
Before you apply the eucalyptus oil to your beard, you want to ensure your beard, face, and hands are all cleaned.
You can choose between a warm shower or washing your face on the sink if you are not a shower morning guy.
Read: How often should you wash your beard?
Step 2 – Dry Yourself
Dry your face, beard, and hands softly. It's crucial everything is dry because it will help your skin and beard absorb the oil more efficiently and faster.
Step 3 – Put The Oil On Your Hands
Start with two or three drops of beard oil in your palm and massage your hands together to spread the oil around your palms and fingers properly. Always begin with less quantity. Remember, you can add more, but it's difficult to remove it.
Step 4 – Apply The Oil On Your Beard
Start from the bottom of your beard to the top and from the tips to the roots and skin. You must not neglect to apply eucalyptus oil to your skin and the roots of your beard.
Massage the oil in for a few minutes to ensure you have covered all of your beard and face. Don't forget your mustache (use your fingers here) and even eyebrows.
Step 5 – Apply More If You Need It
If you feel you didn't apply enough eucalyptus oil, you can use extra. The longer your beard, the more oil you will need it. Just don't exaggerate, or your beard will be greasy.
With time, and after a few trial and error sessions, you will know exactly how much quantity of coconut oil drops you will need.
Step 6 – Brush It
I didn't brush my beard or mustache because it's not long enough for me to do it, but if you have a longer beard, brushing will help to keep it nice and help to spread the oil around evenly.
Read: How To Brush Your Beard
What Not To Do When Applying Eucalyptus Beard Oil
A few things you should avoid when applying eucalyptus oil on your beard:
Use concentrated eucalyptus oil and not diluted
Missing parts of your beard
Applying oil when your beard is still wet
Placing so much oil on that your beard seems greasy
Draining the oil directly on your face
Applying the oil only on the tips of the beard
Applying oil if it's causing discomfort or irritation
How To Make Eucalyptus Beard Oil Recipe?
If you want to make your own beard oil with eucalyptus oil, you can do it at your house quickly. However, don't forget to ensure the eucalyptus oil is diluted. Otherwise, it can be toxic to your skin.
Note: Don't forget this is a long-term investment since these ingredients will let you produce the eucalyptus beard oil multiple times. This is also a recipe from Loving Essential Oils.
Eucalyptus Beard Oil Recipe
Ingredients:
Step 1 – Add The Oils To a Recipient
Add the right amount of the oils to a recipient.
Step 2 – Mix The Oils
Mix the oils in the recipient with a spoon for a minute.
Step 3 – Transfer The Oil
Now you can transfer the oil to the storage bottles.
Step 4 – Ready To Use
Use it first on a small part of your beard and check how your skin reacts to it for the next 24 to 48 hours. If it is all good, you are ready to moisturize your fuzz.
Eucalyptus Oil Alternatives For Beard
After everything you have read, if you think eucalyptus oil is not the best one for your facial fuzz, you can always choose a different one since you have plenty of natural alternatives for beard oils.
Coconut Oil
Coconut oil is a tropical oil extracted from coconuts and can be used as food oil, cosmetics (for hair, beard, skin), and even detergent production. My favorite beard oil included coconut, and it's, for me, one of the best if not the best oil for your beard. Some benefits:
Moisturizes Beard
Eliminates Beard Itch
Eliminates Beard Dandruff
Gets Rid of Fungus and Bacteria
Makes Beard Softer
Helps the Shaving Process
Check my guide about coconut oil for beards.
Jojoba Oil
Jojoba oil is extracted from the jojoba plant seeds and has healing properties that are very useful against skin conditions like eczema or acne. Jojoba oil is abundant in vitamins and minerals. Some benefits:
Skin moisturizer
Treating acne
Anti-inflammatory properties
Rich in vitamin E
It boosts skin's glow
Reduces wrinkles
Almond Oil
Almond oil is extracted from the fruits of the almond tree. The most used is the sweet almond oil since the bitter almond is considered poisonous. This oil makes an outstanding moisturizer for your beard and is full of vitamin E, magnesium, copper, and phosphorus. Some benefits:
Reduces inflammation
Anti-aging treatment
Fight off skin rashes
Hypoallergenic properties
Deep skin cleanser
It helps remove dead skin cells
Lavender Oil
Lavender oil is extracted from the flowers of the lavender plant. It's popular in aromatherapy to make you relaxed and is full of vitamin B12, D, E, Magnesium, Copper, Selenium & Zinc. Benefits for your beard:
Reducing stress and anxiety
Treating acne
Bug repellent
Skin detoxing capabilities
Soothing skin
Antiseptic properties
Castor Oil
Castor oil is extracted from the beans of the castor oil plant. This oil is abundant in ricinoleic acid, a monounsaturated fatty acid, both exceptional to moisturize the skin. Some benefits for your beard:
Anti-inflammatory properties
Hydrates & moisturizes the skin
Reduces skin itches
Natural antibacterial properties
Treats sunburns
Common Questions About Eucalyptus Oil For Beards
These are some of the most popular questions about eucalyptus oil for beards.
Is Eucalyptus Oil Good For Beard?
Eucalyptus is suitable for your beard from an antibacterial, anti-inflammatory, and moisturizer perspective. However, on the other end, it is not so good for your beard because of the estrogenic effects that suppress the hormones (testosterone and DHT) of beard growth. Therefore, I would choose another beard oil like coconut.
How Often Should I Use Eucalyptus Oil On a Beard?
It's up to you. Some men use eucalyptus oil once per week, others two/three times per week, and other daily. I used it daily when I tried this beard oil, and it made my beard soft and fresh.
Does Eucalyptus Oil Help With Hair Growth?
No, eucalyptus beard oil does not help with beard growth because it has estrogenic effects that suppress the activity of the human androgen receptors. If it favors the estrogen receptors over the androgen receptors like testosterone and DHT, your facial hair will not grow properly.
The beard community still needs more studies about eucalypt oil to understand better if it's a good fit for your beard or not.
When Not To Use Eucalyptus Oil On Your Beard?
Never use eucalyptus oil when it is not diluted or mixed with other essential oils, as it is toxic to the skin. Also, pay attention if you have sensitive skin as it can irritate it.
Will Eucalyptus Oil Kill Germs?
Some lab studies have shown that eucalyptus oil contains antibacterial, antiseptic, and anti-inflammatory properties that kill fungus and bacterias.
Is Eucalyptus Oil Good For Your Beard?
In my opinion, eucalyptus oil is excellent when it comes to prevent and kill bacteria and fungus with its antibacterial properties. In addition, it can be great to reduce redness and inflammation with its anti-inflammatory properties, but that's it.
With lab studies showing that this oil can block the hormones responsible for beard growth (testosterone and DHT), I would consider using another beard oil that contains coconut or jojoba oil.
Even if we need more studies about eucalyptus oil for beards to understand if it is more beneficial or not, I would avoid using it in the long term.
What about you? Do you use eucalyptus oil regularly? Share your experience in the comments.