This post may contain affiliate links. That means if you click and buy from that link, I may receive a small commission (at zero cost to you), which helps me maintain the quality of this blog. Please see my full disclosure policy for details.
If you are a massive fan of Hugo Boss fragrances like me, you know how good they are in terms of aroma and longevity. But now you want to know what is the best Hugo Boss perfume for men.
Hugo Boss brand is one of my favorite brands (if not my favorite. You should see my wardrobe), and it all started because my name is Hugo (who wouldn't love to wear something with his name all over the place?) But it's not just Hugo Boss clothes that I love. I also like a specific Hugo Boss fragrance that I have been using for years.
We all know that a pleasant fragrance can turn some heads over wherever you go or remind someone every time you smell a particular cologne. With such a different selection, you ask: what is the best Hugo Boss perfume for men? Let's find out.
Best Hugo Boss Perfume For Men
To choose the best Hugo Boss perfume, I have spent a few hours in the shopping center smelling some of their fragrances and took some notes on my phone (I had to visit different stores. I didn't want the retail sellers thinking I was crazy smelling over twenty perfumes and go straight to my phone). It was vital for me to do this, to give you the best review possible.
I also want to say that we all have different perceptions when it comes to perfumes and colognes. For example, when you spray perfume on your skin, several factors like the pH value of your skin, what you ate, your hormone balance, or your skin fats can influence how the perfume will smell on you.
Read: Where Is Hugo Boss Made?
In case you never read a fragrance review, here is a quick explanation that top notes (last about 15 minutes after application), middle notes (last about 30 minutes after application), and base notes (can last hours after application).
So what I find strong and intense may be soft and subtle for you. Keep this in mind when reading it because this is all based on my personal experience and research.
BOSS Bottled Eau De Toilette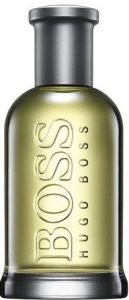 BOSS bottled eau de toilette (the new name for the Hugo Boss No. 6) is my favorite Hugo Boss perfume for men and the one I use daily (I have used this one for many years for work). If you are a competitive, ambitious, and driven guy, this perfume will show exactly that. It's an iconic and classic perfume in the Hugo Boss fragrance collection.
The aroma is balanced with a fruity and fresh top note and a medium note dominated by geraniums and seasoned with just a bit of clove. What I like the most is the base note that is very manly with a scent of sandalwood, vetiver, and cedar.
It has good longevity, but it doesn't last the entire working day, especially if you have a very active job like my previous one where I was continually moving around. So you may need to apply it again on your lunch break.
I would recommend BOSS bottled eau de toilette for your daily activities like work, going shopping, walking, or any other activity really. It's also perfect for the Winter or cold, but I use it all year round.
Top Notes – Apple
Middle Notes – Geranium and cinnamon
Base Notes – Sensual woody notes
HUGO Man Eau De Toilette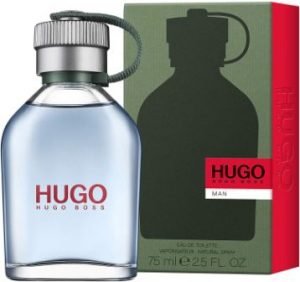 Hugo Man eau de toilette starts with a fresh, crisp green apple scent, hitting the lavender odor next. The base note is a warm woody scent that is perfect after a shower.
This is an excellent perfume for Spring and Summer, especially if you are going for dinner close to the beach or in an open space. Great for boats, cruises, or outside activities relative to the water.
The Hugo Man lasts longer during the night than the day during Summer since the sweat and heat can destroy the fragrance. However, I would still say the perfume can last a good six hours, needing an occasional refresh.
Top Notes – Green Apple
Middle Notes – Aromatic Notes
Base Notes – Fir Balsam, Sandalwood, Cedar Wood
BOSS The Scent Eau De Toilette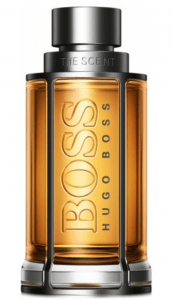 BOSS The Scent eau de toilette is a seductive cologne if you want to feel sexy, sensual, and irresistible. After all, the Irish hunk Jamie Dornan was the man chosen to promote this fragrance.
Top notes include a sweet and fruity scent where you can feel the aphrodisiac and freshness of the Ginger. Then, on the middle note, you have the African Maninka fruit that invades your sense. Finally, leather's addictive and smoky richness provides a seductive warmth to the base note and creates magnetic masculinity around you.
This is the perfect choice if you are going on a date, having a romantic evening, or a night out. It's an excellent alternative for a Fall day. Not such a great choice to the office.
BOSS The Scent is long-lasting, between six to eight hours.
Top Notes – Ginger
Middle Notes – Maninka fruit
Base Notes – Leather accords
BOSS Bottled Night Eau De Toilette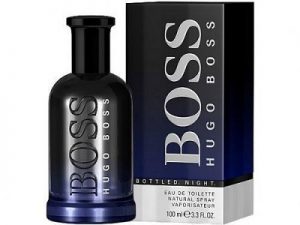 BOSS Bottled Night eau de toilette gives you an irresistible radiance for a night out with its masculine wood notes. It opens with a citrusy smell and a very prominent violet note. As the scent dries out, you can feel the lavender that becomes stronger. During the day, you will feel the violet and woody base of the fragrance.
This is the perfect cologne for a young guy in his twenties who likes to party and go out at night. You can also use it during Fall, Winter, Spring, or cold weather. Just because the name is BOSS Night, it doesn't mean you can use it during the day in the office.
The longevity is between 8 to 12 hours, so you can go from the office to a night out (I would still spray a bit more when you finish work).
Top Notes – Lavender and birch
Middle Notes – Violet
Base Notes – Woodsy and musk
HUGO Iced Eau De Toilette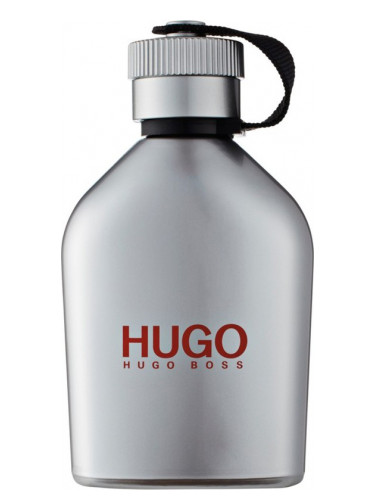 HUGO Iced eau de toilette brings freshness and energy with revitalizing top notes of iced mint leaves (I love this scent) to stimulate your senses. You can smell the scent of wild tea to awaken your spirit and mind while the aroma of Indian vetiver creates the masculinity and intensity to build your self-confidence for the day.
If you are looking for a Summer cologne, this is it. You can use it on the beach or for a walk with your friends. It's also suitable for Spring.
The longevity could be better, but you can expect something between four to six hours. You need to reapply during the day.
Top Notes – Mint and tea
Middle Notes – Bitter orange and juniper
Base Notes – Vetiver
BOSS Bottled Infinite Eau De Parfum
The BOSS Bottled Infinite Eau de parfum for a man who wants to pursue his passions. When you first spray the Infinite fragrance, the smell is a very captivating and masculine scent with citrus, cinnamon, and apple. This is different from the other Boss bottled collections, and the base note is an olive tree that mixes well with the smell of cinnamon and citrus.
If you are in your forties, this is a cologne that can be used for office or casual wear, but not so much for a night out with your friends. I describe it as a professional scent.
It lasts 4 to 5 hours, and that's a bit disappointing since it's a parfum (more durable) and not an eau de toilette (less durable). So take the bottle with you to the office and refresh yourself at lunchtime.
Top Notes – Apple, mandarin, cinnamon
Middle Notes – Patchouli, rosemary, lavender
Base Notes – Olive wood, sandalwood
HUGO Just Different Eau De Toilette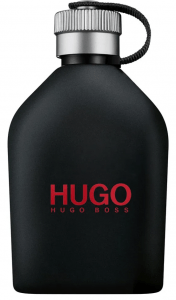 HUGO Just Different eau de toilette is made for men who like to make their own rules and be different. This is a cool and crisp fragrance with a green aromatic scent. The top notes, mint, and apple give a sweet and refreshing set. The invigorating blend of freesia, basil, and cashmeran makes this fragrance modern and edgy.
Read: Where Is Belstaff Made?
The HUGO Just Different is ideal for young urban men interested in fashionable appearance and who don't care about the perception others have of them.
You can wear this perfume when you go to an event with your friends or as a day/night in Spring and Fall.
Top Notes – Mint and apple
Middle Notes – Freesia and basil
Base Notes – Cashmeran
BOSS Bottled United Eau De Parfum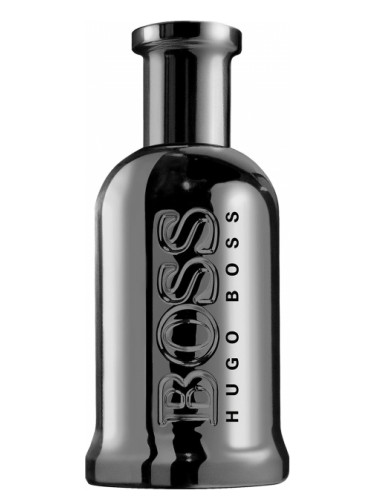 BOSS Bottled United eau de parfum is inspired by the most joyful and intense moments of celebration in sport. This fragrance has the football stars Harry Kane, Toni Kroos, Raphael Varane, Sergi Roberto, and Radamel Falcao as the face of the campaign.
I find the blood orange scent doesn't last, and the other notes overtake it very quickly. It's a shame since the blood orange scent is unique. In the middle notes, you can feel the mint and slight melon. It's an explosion of aromas to try to include everyone.
I would use the BOSS United in Spring and Summertime since it is not very intense. It's also a good option for sports events, especially for a football match in the stadium.
The longevity goes between six to seven hours, which is pretty good for hot weather.
Top Notes – Blood Orange
Middle Notes – Mint, apple, and melon
Base Notes – Vetiver, and cashmeran
HUGO Energise Eau De Toilette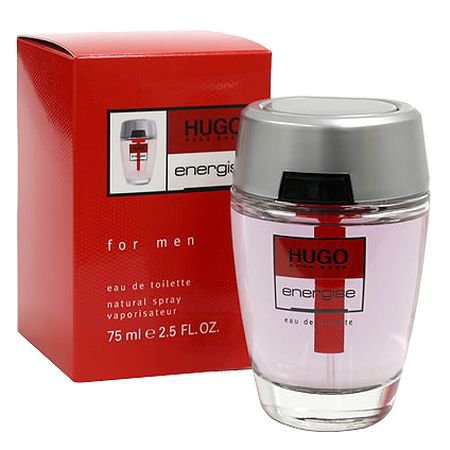 HUGO Energise eau de toilette is a woody aromatic fragrance that is fresh and contemporary for the modern man.
When you first smell this fragrance, you can smell a fruity and sweet aroma with some sharpness from the pepper. I like the combination of citrus and spices smell. I get a powerful masculine scent in the middle notes. The dry down to the base note is sweet due to the vanilla but is toned down by the woody notes.
I would say Hugo Boss Energise is suitable for young men in their twenties who live without any worries. Wear it when you are messing around with your friends or even for work.
It's a long-lasting fragrance, and with three or four sprays, it may last you almost the entire day.
Top Notes – Pink pepper, lemon, and pineapple
Middle Notes – Jasmine, and nutmeg
Base Notes – Vanilla, leather, and teakwood
BOSS Bottled Tonic Eau De Toilette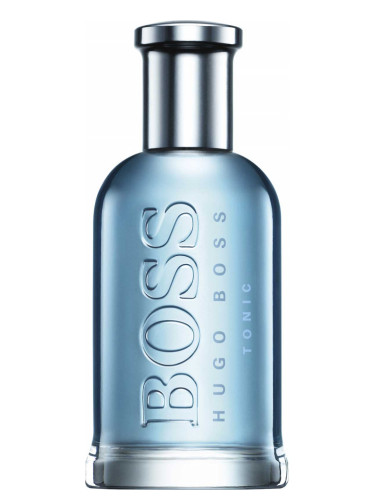 When you spray the BOSS Tonic fragrance, you immediately pick up the similarities with the original one I have chosen as number one on this list with the apple scent. The main difference is that this one is much fresher and lighter than the original one.
From the refreshing crisp of apple and citrus to the faintest bit of geranium in the middle note, you can also pick up ginger and cinnamon. Finally, the dry-down makes you pick up a bit of vetiver and woodsy in the base.
BOSS Tonic is an excellent choice for the Summer days due to its sweetness and less cloying version than its original.
Any warm weather or casual wear during Spring and Fall can be a great choice to use this fragrance.
The longevity is for about four to five hours, so you need to reapply once or twice during the day.
Top Notes – Apple, lemon, and grapefruit
Middle Notes – Ginger, geranium, and cinnamon
Base Notes – Vetiver, and woodsy
BOSS Bottled Unlimited Eau De Toilette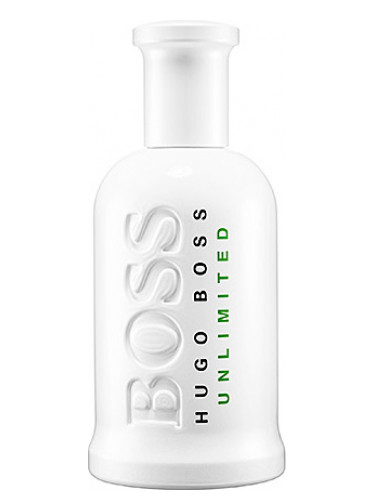 BOSS Bottled Unlimited eau de toilette has a fresh, green, and slightly fruity aroma of mint and grapefruit. When it dries down, you can smell the musk and sandalwood.
It's an excellent choice for the Spring and Summer due to its lightness, and it can be worn on casual or formal occasions.
The longevity is ok (four to five hours) and what you expect for a Summer fragrance.
Top Notes – Mint, iced violet leaves, and grapefruit
Middle Notes – Pineapple, rose, and cinnamon
Base Notes – Cistus, sandalwood, and musk
Frequently Asked Questions About Best Hugo Boss Colognes
Some of the most common questions about the Hugo Boss perfumes
Which Hugo Boss Cologne Smells The Best?
The one that smells the best for me is the BOSS bottle, but I also really like the BOSS The Scent. It all depends on the occasion, the season, and your mood. The classic Hugo Boss could be my favorite fragrance and your less favorite. It all depends on those previous factors and how the perfume will react to your skin. Until you try it, you will never know.
Is Hugo Man a Good Cologne?
Yes, Hugo Boss is a good cologne. No doubt Hugo Boss launched some of the best and most reasonable-priced perfumes on the market. The majority of Boss selection could improve its longevity, but it is compensated with the colognes pleasant smell.
Which Hugo Boss Is Best For Men?
Smelling Hugo Boss can bring some joy to your life (just imagine how lucky are the ones around you). But, of course, it all depends on the cologne you choose. The best Hugo Boss perfume for men, in my opinion, is the BOSS bottled eau de toilette, but as you have seen in this article, you have a cologne for every moment of your life.
Conclusion Best Hugo Boss Perfume For Men
Looking for the best Hugo Boss aftershaves or colognes is not challenging, especially with so much information available these days. What can be tricky is to choose the best for your needs.
When choosing the best Hugo Boss perfume for men (as a gift or for yourself), always think about your lifestyle (if you are very active and what type of activities you do), the season (some perfumes do better in the Summer than Winter and vice versa) and your mood (the way you want to feel is also crucial).
What is, in your opinion, the best Hugo Boss perfume for men? Share your experiences in the comment section.