This post may contain affiliate links. That means if you click and buy from that link, I may receive a small commission (at zero cost to you), which helps me maintain the quality of this blog. Please see my full disclosure policy for details.
It's a hot day, you take a shower, put on your best clothes, have a great time on your first date with someone, things heat up, and you end up with him/her in your apartment, your boxers are down, and an awful smell comes out. The date ends there, and you are left alone. You need to learn the best powder for balls and never live such a terrible experience again.
This is just one of many examples that can happen to you if you suffer from chafing, redness, stinky ball odor, or sweaty groin. The last thing you want is to sweat a lot while training at the gym with your friends, and then when you get to the locker room to change your clothes, you feel self-conscious and uncomfortable about the unpleasant odor from your balls.
Read: How To Keep Your Balls Cool?
Using the best ball powder for balls is not just for others. It is also for you. You don't deserve to have your confidence shacking without knowing if your balls will be stinky or not on every occasion you remove your underwear.
Fortunately for me, for you and every man, ball powder is a highly effective solution for stinky balls since it keeps your sack dry and repels the moisture, preventing any odor.
What To Look For When Buying Powder For Your Balls?
When you use powder on your balls, it helps to reduce any friction (avoiding that redness down there) and absorbs moisture. Now, can you buy any powder from the supermarket? No, you can't. Not all powders are the same. These are the few things you need to have in consideration before choosing the best ball powder for you.
Is It Created For Men?
If you are looking for a powder with a masculine smell, you need to buy one created for men. It's, of course, a personal choice because if you like a powder that smells like roses, you are on your right to use it with confidence.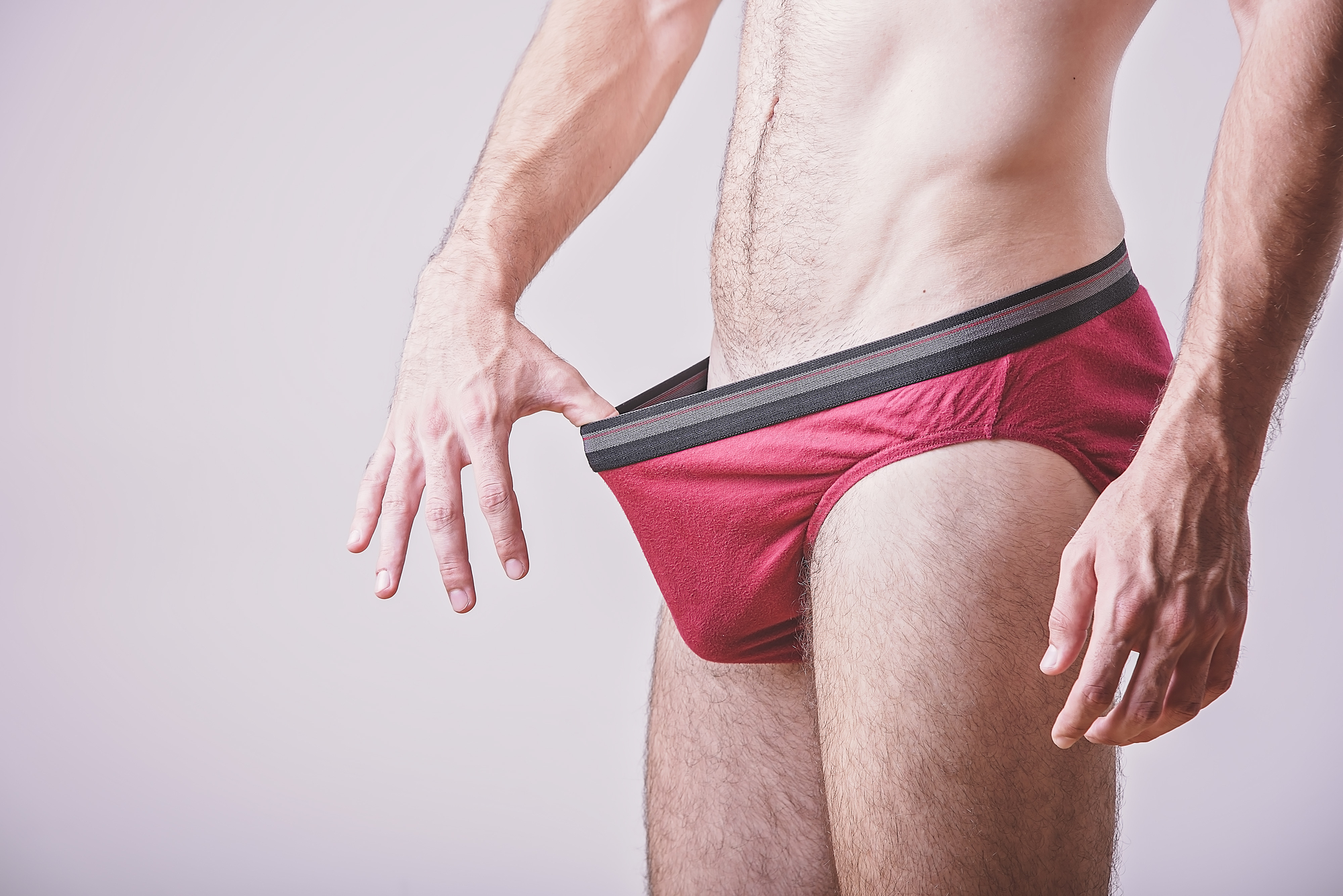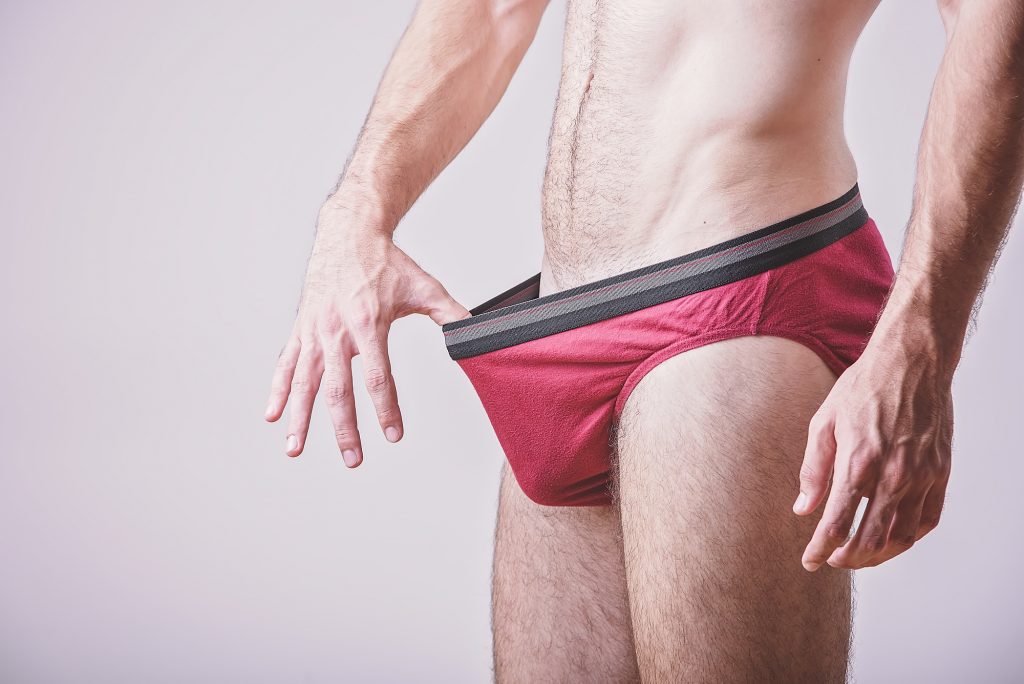 Is It Created For Your Balls?
You have different types of powders, and the last thing you want is to use powder created for the beard or hair on your balls. It might be ok, but since the genital area is too sensitive, you want to avoid any experiments and use those specially made for your sack.
What Is The Powder Made Off?
You need to pay special attention to what the powder is made of because they are not all equal, and some ingredients are more harmful than others.
Natural Products
Natural products like aloe vera, corn starch, menthol, vitamin E, chamomile, oatmeal, and calamine can benefit more than synthetic products like aluminum or talc. Some of the benefits are:
Earth-Friendly – If you care about your planet, you will be happy to know that natural products will not harm Earth. The manufacturing of chemical-heavy products out those chemicals into the air and water, but that doesn't happen with natural products.
No Irritation – Since they are not fabricated with harmful chemicals, they are less likely to cause any skin irritation down there. Pay attention to powders that include menthol because if your skin is super sensitive, it might cause skin irritation. The last thing you want is to have your balls even more irritated.
Natural Fragrance – If you want your balls to have a natural (but not that raw) smell, natural products are a great choice, with a pleasant smell.
Gentle Overtime – I don't know about you, but if I am putting something on my balls and penis, I need to be 100% sure that I can trust that product. I am very protective of that zone, and I bet you are too. Natural products don't contain unnecessary fillers that, over time, cause damage.
Talc (Avoid)
Talc is a natural mineral that includes magnesium and a small quantity of water mixed with silica and oxygen. It's very common on baby powder (something some men use on their balls). If you have some pediatricians warning parents not to use talc-based baby powder on babies, I would definitely not use it on my balls. Just saying.
Talc is excellent for preventing chafing and absorbing moisture, but some studies have mixed results and evidence that talc causes cancer in women (other studies say it doesn't). I know this is an article for men, but would you not avoid talc if possible? You never know if it is harmful to you without your knowledge, and you have so many different good options on the market.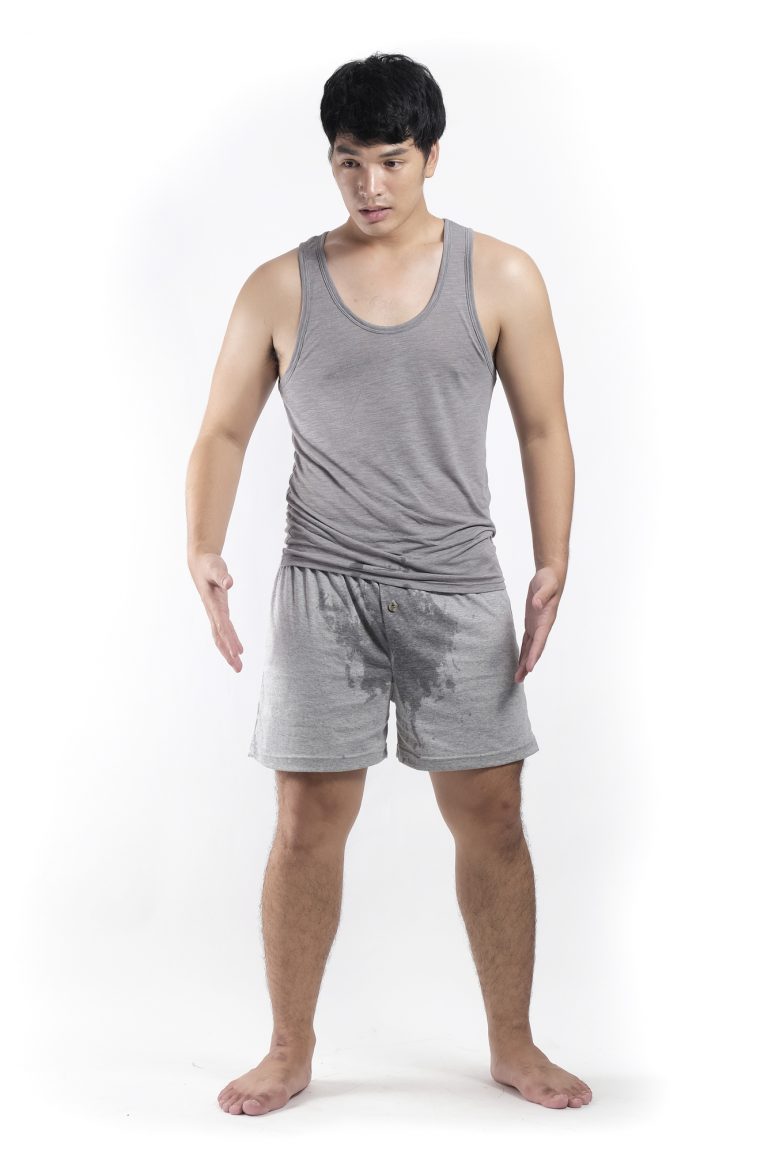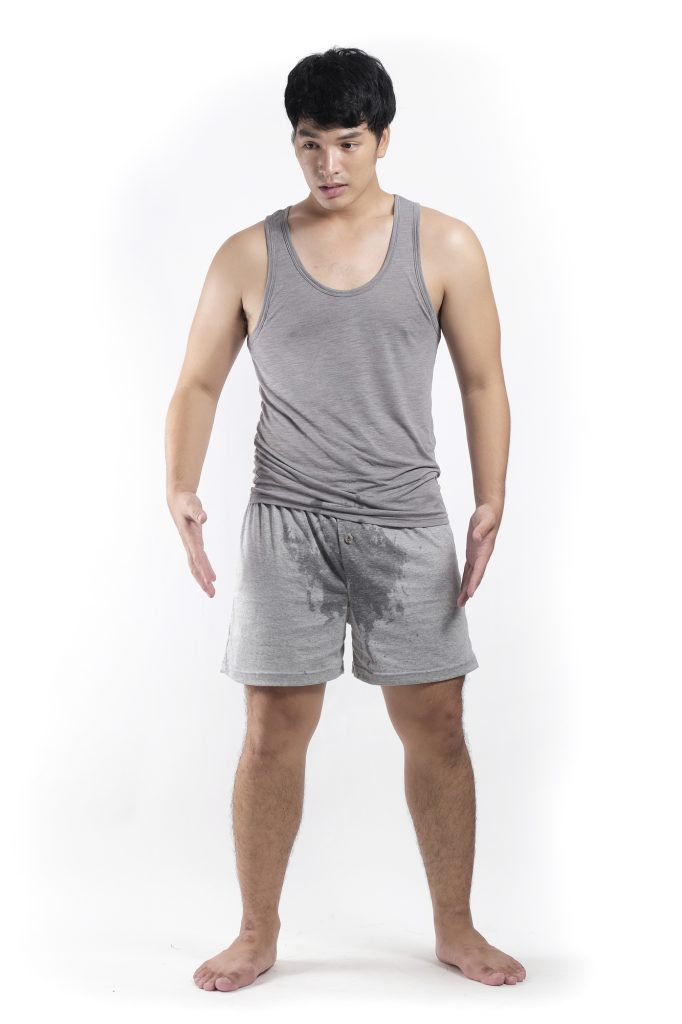 Another health risk associated with talc inhalation (it can happen even when you apply it to your balls) is a severe inflammation of the lungs known as pulmonary talcosis.
Just avoid talc powder if you care about your balls and partner because why would you put your partner at risk when they go down on you?
Aluminum (Avoid)
Aluminum is obtained by the electrolysis of alumina, which extracts pure aluminum metal from alumina. The purpose of this material is to clog up the pores of your skin to prevent you from sweating (common in deodorants). I have just checked my Axe (Lynx in the UK) deodorant, which contains aluminum. This is why you should never use deodorant on your balls because your body needs to breathe down there.
Aluminum has also been associated with diseases like Alzheimer's, kidney problems, bone disorders, and skin rashes.
Any Allergic Reactions?
When trying any new product in contact with your skin, you want to ensure you will not have an allergic reaction. If you are buying ball powder online, look at the reviews to check if it happened to someone. I have a friend that has super sensitive skin and always reads all the information available before making a purchase. Take care of your balls, buddy.
Best Powder For Balls
When choosing the best men's ball powder, I avoided any made of talc or aluminum since they are not the best option on the market, especially when you have so many ball powders made of natural products.
1 – Chassis
Chassis is a men's brand created by four brothers who were looking for something better than baby powder.
After four years of research and testing, they have perfected their formula. In addition, independent dermatologists verified their safety and stability.
Chassis uses different ingredients like corn starch, oat, baking soda, and aloe vera. They state they have formulated the top body powder known to man, and you will not find any better. I have to agree with them.
This is the best ball powder I have found in the market for many different reasons that I will tell you right now.
What I Like About Chassis:
Eliminates Odor – It combats sweat and body odor to keep you feeling fresh all day and prevent any smell from your balls. In addition, it has baking soda, and natural deodorant for your private parts.
Prevents Chafing – Chassis treats your skin with some Hydro-Shield technology that prevents painful chafing and friction while reducing sweat. Everything you want in ball powders.
Quality Ingredients – Chassis includes baking soda, pumpkin seed (promotes healing), hops extract (anti-inflammatory), oatmeal (soothes irritation), witch hazel (reduces irritation), and other natural ingredients.
Manly Smell – Forget the baby and medicated smell because Chassis provides a fresh scent to keep you confident the entire day for any occasion (wink wink). It also doesn't overpower your aftershave or perfume.
It Lasts Over Four Months – Most men use an entire bottle in approximately over four months if you apply it every day at least once.
What I Don't Like About Chassis
Price – It's a bit expensive compared to other brands, but I believe the price is totally justifiable. This ball powder is that good and the best for men, in my opinion. The best ball powder is Chassis.
2 – Fromonda
Fromonda has a simple mission: "Be healthy, give back, and laugh every day."
If you like to buy a product that helps other causes, you will love Fromonda since they donate 10% of their profits to testicular cancer awareness. I love brands that help causes and also spread awareness to their clients.
They also made minor changes in the product size and weight, leading to lower carbon emissions to the planet.
What I Like About Fromonda
Absorbs Excess Moisture – Ingredients like arrowroot powder and white kaolin clay absorb excess moisture without over-drying sensitive skin, effectively drawing out toxins and impurities from your skin to keep you fresh. It's perfect for sensitive skin, and your balls will be dry and fresh.
Odor Neutralizing – Baking soda is a powerful ingredient when it comes to deodorizing the funkiest parts of your body, like your balls. It also gently balances pH levels in your skin. Cedarwood and cypress oil combination keep your junk smelling fresh all day long.
Perfect For Sensitive Skin – Tapioca and cornstarch powder help reduce skin irritation, inflammation, and chafing. Tapioca is great for hydrating the skin of your balls and preventing over-drying (something important when you use powder to dry the area). Cornstarch relieves irritated skin, prevents chafing, and wicks away excess moisture.
Vegan Friendly – If you are vegan, Formonda is your choice. They try to use the most ethically sourced ingredients without any animal products. They also don't test their products on animals.
Masculine Scent – I love the smell of Fromonda (I have bought the cool mint since I love the smell of mint), but you have other options like woody or citrus.
What I Don't Like About Fromonda
The Label – This will sound strange, but I'm not too fond of the product label. It looks like something my grandad would buy. Does it matter? No, but at least you know my thoughts. They are working on rebranding for a more modern look.
3 – DUDE Powder
DUDE is a brand launched by four friends in one apartment in Chicago (if you ever watched shark tank, you might remember them making a deal with Mark Cuban). Its mission is to have fun, build great products, and support men in any way they can.
It all began with men wipes, and they are now creating powder for your balls with a very cool menthol scent that I love.
What I Like About DUDE
Minty Scent – I love it, and if you love the fresh scent of mint, you will be addicted to this ball powder. It smells so masculine, and it's invigorating in a certain way. They also have a citrusy version called tropic breeze if mint is not your thing.
Cooling – Menthol is fantastic for cooling your balls and keeping them cold and fresh. It is excellent if you always feel hot down there or live in a warm place.
Long-Lasting Stank Protection – It keeps the minty scent all day on your pants and doesn't mix with your aftershave or perfume. It also keeps you fresh down there.
No Bad Ingredients – Only natural ingredients are used, so no talc or aluminum on your ball powder.
What I Don't Like About DUDE
Nothing – I don't have any complaints. If you don't like the minty scent or don't get hot down there, choose another brand or try a different product from them.
4 – Beast
Beast is a personal care and grooming brand for all kinds of people. From body washes to shampoos and conditions, lotions, soaps, shaving supplies, and powder for your balls.
Their products are vegan and cruelty-free. They are also members of the 1% for the Planet that inspires people to support environmental organizations through annual membership and everyday actions.
What I Like About Beast
Smells Great – With a mix of cucumber, green tea, and hemp seed oil, you can smell naturally fresh. Again if you don't like the mint smell, you can try another brand.
Cooling – You can feel your balls cool after a few seconds of putting some powder down there. It's such a refreshing sensation.
Excellent Pre and Post Workout – They proudly say they are perfect for pre and post-workout for silky smooth, dry, and chafe-free skin.
What I Don't Like About Beast
Minty Scent – It's probably the mintiest solid scent from all the powders you have on this page, so if you don't like mint, this is definitely not the brand for you.
5 – Brickell
Brickell was founded in 2015 by two guys who were looking for premium men's skincare and grooming products but couldn't find any brand that met their needs.
What started from one of the founder's garages became one of the fastest-growing men's skincare and grooming globally, selling in over 100 countries and featuring in Men's Journal, GQ, Men's Health, and others.
What I Like About Brickell
Natural and Organic Ingredients – This brand only uses natural and organic ingredients in all its products, so you know your balls are safe. They use aloe vera (natural moisturizer), corn starch (eliminates chafing), pink clay (reduces skin irritation), and pro-vitamin B5 (regenerates your skin), among others.
Great Smell – As you know by now, I am a sucker for a minty fresh scent that smells masculine, so this ball powder gets you there. You also can purchase the unscented version if you prefer.
Great For Workouts: It's a great product to keep your balls cooled and dry during any workouts or active lifestyle.
What I Don't Like About Brickell
Lasts Approximately 3 Months – Some of the other brands for the same or less price are more durable than this product.
6 – Carpe
Carpe was created to tackle sweating at the source, no matter how, when, or where you sweat. They have developed a hand of products for your hands, feet, body, and also for your groin.
If you are one of those people who sweat a lot (even if it's winter), Carpe will be great for you. We all know how sweaty our balls can become.
What I Like About Carpe
Absorbs Sweating – This powder literally focuses on preventing sweat. No more sticky and unclean feeling of a sweaty scrotum.
No Chafe or Friction: It doesn't just absorb sweat but also provides a fantastic anti-chafing, friction-free experience.
Cooling – When the powder hits your skin, you feel the cool straightway due to its menthol properties. It will keep your balls fresh and dry.
Natural Ingredients: It's made from tapioca, corn, and minerals like kaolin. The best part? It's wholly talc-free and not tested on animals.
What I Don't Like About Carpe
Price and Quantity – Compared with their competitors, Carpe provides a lot less (75 grams) than the average 120 grams. Unfortunately, it's also the same price or even more expensive than some. Expensive, and that's why it is at the bottom of the list.
Now that you have bought your powder, you might want to learn how to apply it to your balls.
Common Questions About Powder For Balls
These are some of the most common questions about the best ball powder for men.
Why Do Men Put Powder On Their Balls?
Men put powder on their balls because it helps to reduce friction, absorbs moisture, and prevents any stinky smells since it keeps the skin down there dry.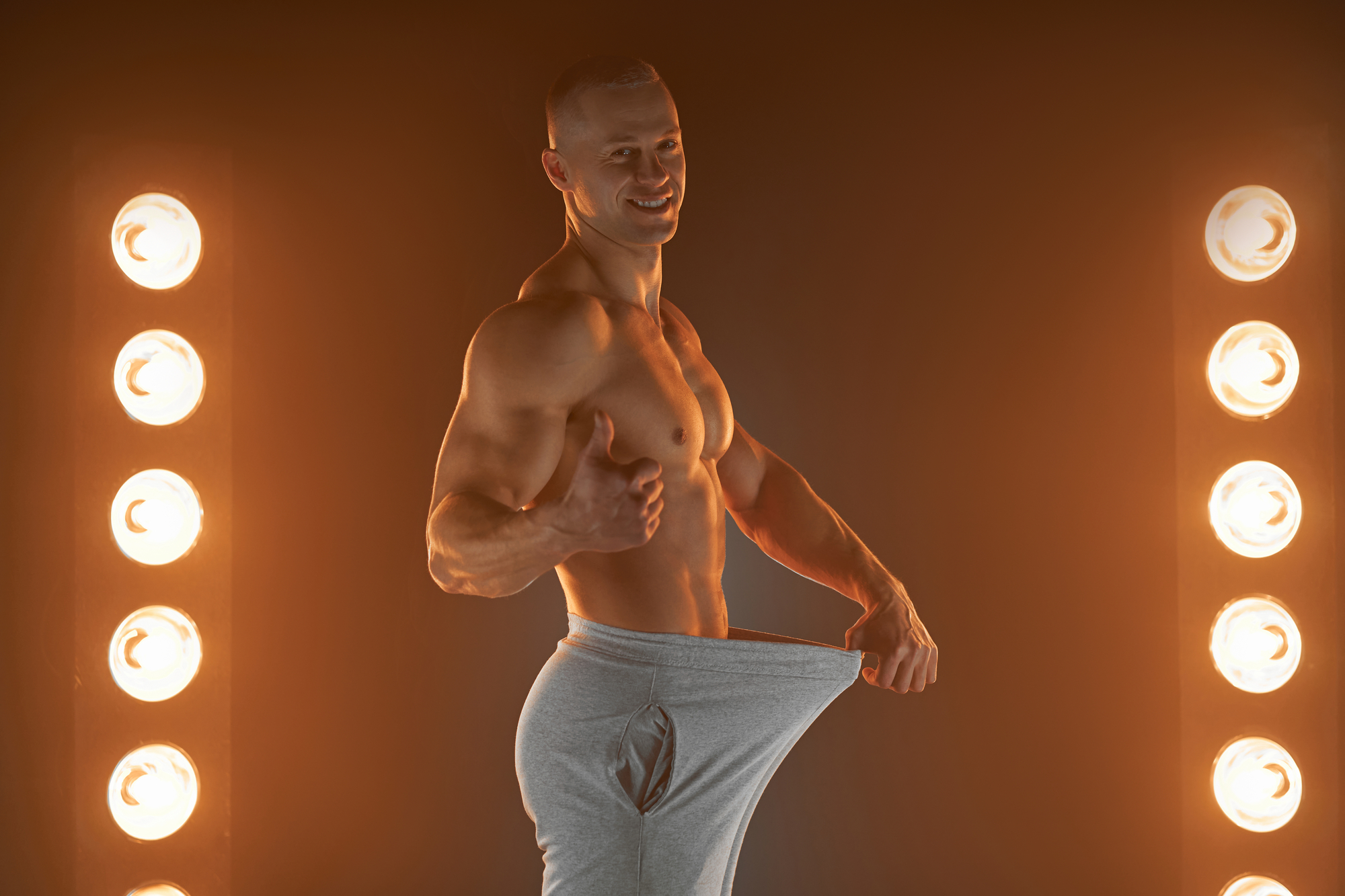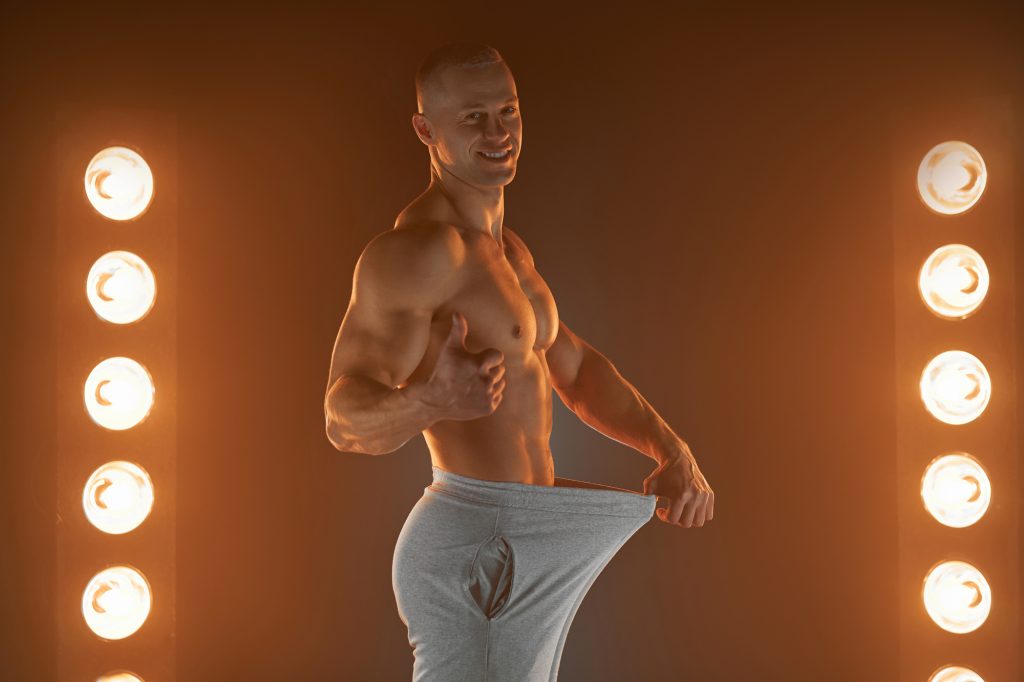 Can You Put Baby Powder On Your Balls?
Yes, you can but check if it includes talc as an ingredient. If it does not, go ahead because it will be safe for you. If it has talc, don't use it on your balls or your kid, and go for a natural powder. Also, do you want to smell like you are wearing a diaper? I know I don't.
What Is The Difference Between Body Powder and Talcum Powder?
The difference between ball/body powder and talcum powder is the ingredients used when both are created.
Talcum powder is made from talc and is comprised of oxygen, magnesium, and silicon. It's typically found in baby powder, foot powder, and medicated powder. However, some companies are starting to shift away from talc after the legal suit Johnson & Johnson's battled.
Ball/Body Powder can be made of natural ingredients like aloe vera, corn starch, menthol, vitamin E, chamomile, oatmeal, or calamine. It has the same function as talcum powder to prevent foul odor from your balls, reduce friction, and wick moisture, without harming your skin.
What Is The Best Powder For Men's Balls?
It doesn't matter if you are going to the gym, to work, camping, hunting, or just chilling at home. You need to take care of your sweaty balls. Trying the best powder for balls will help you.
Ball powders will wick moisture, and keep your crotch and balls dry and fresh. When buying some, you need to look if they are created for men and specifically for your balls to make the most of the product. You also want to avoid any powders that contain talc or aluminum and go for natural ingredients like tapioca, aloe vera, or corn starch.
I personally prefer Chassis because it never becomes a hot messy paste on your boxers, even if you spend a day in the desert.
What about you? What is the best powder for balls, in your opinion? What powder did you try? Please share with me in the comments.