This post may contain affiliate links. That means if you click and buy from that link, I may receive a small commission (at zero cost to you), which helps me maintain the quality of this blog. Please see my full disclosure policy for details.
There is a range of issues that come with wearing boxer briefs that are too tight. For this reason, if you want to enjoy the many perks that go with them, you need to ask yourself how tight should boxer briefs be.
While there are many types of boxers on the market, enough that you won't have to worry about specific problems, if you're a man, you've likely thought about turning to boxer briefs. If you're new to wearing them, or just want some information on the type of underwear you are wearing, keep on reading.
Boxer Briefs and Tightness
When you purchase your first pair of boxer briefs, it's likely that you buy a pair in the size that you buy the rest of your underwear in, and that makes perfect sense.
Read: What is the best underwear for men with a small penis?
However, if you notice throughout the day that your boxer briefs are riding up or chafing against your genital region, then there are a few things that you need to consider. They can be either not tight enough or too tight.
Type
There are three types of boxer briefs available to you. Low-rise boxer briefs tend to sit beneath your waistline and are great for low-rise jeans or shorts. Mid-rise boxer briefs hit at the waistline and are considered the standard cut. Lastly, high-rise boxer briefs rest above the waistline to provide additional support around the waist.
One of the first steps in finding out how tight your boxer briefs need to be is by choosing the right kind, and comparing them with the pants you have in your wardrobe. You are going to notice if they feel restrictive or comfortable.
Fit
If your boxer briefs are feeling too tight or they feel too restrictive, you can try a contoured pouch that has some stretch. You might also want to consider the waistline placement and lift height. Additionally, boxer briefs provide an excellent way to offer shape.
Learn How to Wear Boxers with Jeans.
When determining how tight they need to be, choose boxer briefs that have synthetic and stretchy blends. Because everybody type is different, the fit is going to matter. It might take some time to find the right fit for you, but once you do, you are going to immediately realize that they no longer feel too tight or too restrictive.
Sizing
If you find that you are experiencing a lot of chafing or the boxer briefs are riding up, it's likely that you need to direct your attention to the size that you're wearing. If you notice that the thighs are riding up throughout the day, it's likely that you're wearing a size too small or too large.
Perfectly fitted boxer briefs are going to stay in place. If you feel that they are both restrictive and riding up, it's suggested that you move a size up. However, if they are riding up, causing chafing, and feel loose, you can try a size down.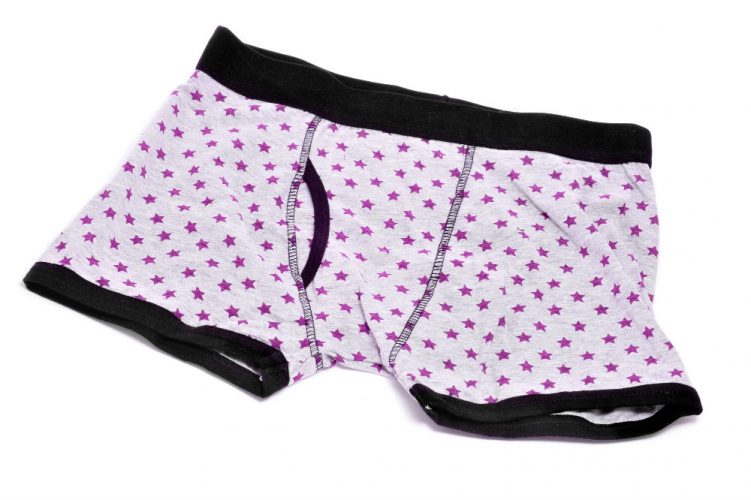 Comfort
Another major factor that you need to consider when determining how tight should boxer briefs be is comfort. No one wants to feel uncomfortable throughout the day, and unless you plan on wearing them for only a few minutes, that's what you're going to feel.
These comfort tips are a quick way to understand the above categories:
If your boxer briefs leave marks or are chafing your skin, change the size.
If your skin is irritated from the boxer briefs, switch to a brand made with synthetic fabric, such as modal or microfiber. This can help relax how tight your boxer briefs are.
If your boxer briefs are riding up, try multiple brands and sizes that can ensure your underwear stays anchored.
If your boxer briefs feel too hot and like they aren't absorbing moisture, this can be because they are too tight. Try going up a size, and if the issue remains, switch to a brand that has moisture-wicking fabrics.
Read: How to stretch underwear?
Health
Regardless of everything else, the most vital thing that you need to consider when wearing boxer briefs or any other kind of restrictive underwear is your health. Boxer briefs come in a wide range of sizes, brands, and materials to help you with ensuring that you find the proper fit for you. If you decide to ignore how restrictive your boxer briefs are, you might regret it in the long run.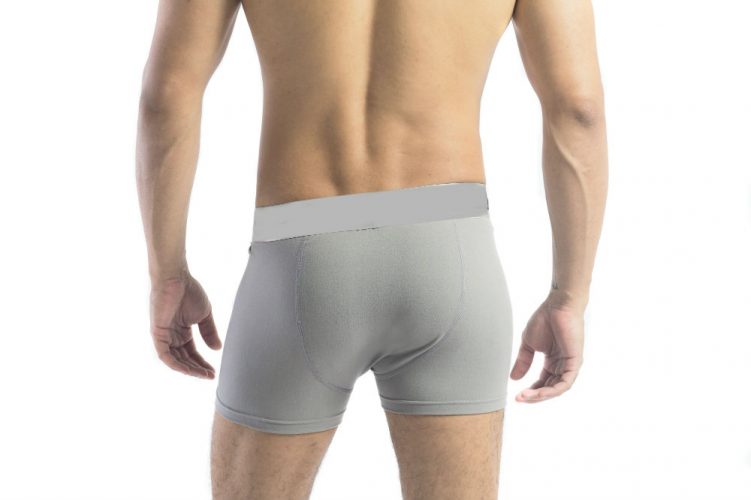 Health issues can arise from wearing underwear that is too tight. If you don't wear boxer briefs that fit your body type properly, you can experience ailments such as acid reflux, low sperm production, urinary tract infections, and blood flow problems.
If you are wearing a pair of boxer briefs that aren't riding up, chafing, pinching yourself, or squashing your privates, then you've found the right fit.
Final Thoughts
Because there are so many boxer briefs on the market, it's a challenge to pinpoint precisely how tight they need to be, especially when body shapes and sizes vary. If you follow along and pay attention to the considerations outlined above, it's likely that you are going to find the right boxer briefs and the right fit for you.
Keep in mind that many men choose to wear boxer briefs that are too tight for vanity purposes. However, it's important not to make this mistake. After all, your health depends on it.