This post may contain affiliate links. That means if you click and buy from that link, I may receive a small commission (at zero cost to you), which helps me maintain the quality of this blog. Please see my full disclosure policy for details.
You buy underwear, use it till they are old, and then what? What to do with old underwear? It's not that you can give it to a friend like a pair of jeans or a shirt. Underwear is such a personal item in your wardrobe.
For years, I threw away all my underwear because I thought I had no other option. Who would want an old boxer brief with holes or stains? I thought no one. I was wrong. I bet you had the exact same problem when it comes to deciding what to do with your underwear.
Bin your old underwear is the only solution? No, you have a few more options that I will share with you in this blog post, like donating, recycling, compost or even reusing them. Let me show you.
What To Do With Old Underwear?
When organizing your underwear you want to have more options on what to do with old pairs. These are the four I suggest.
Donate
This one just blows my mind because I never thought it would be possible. Who would want old underwear? Many people ask if it's ok to donate underwear and the answer is YES, it is.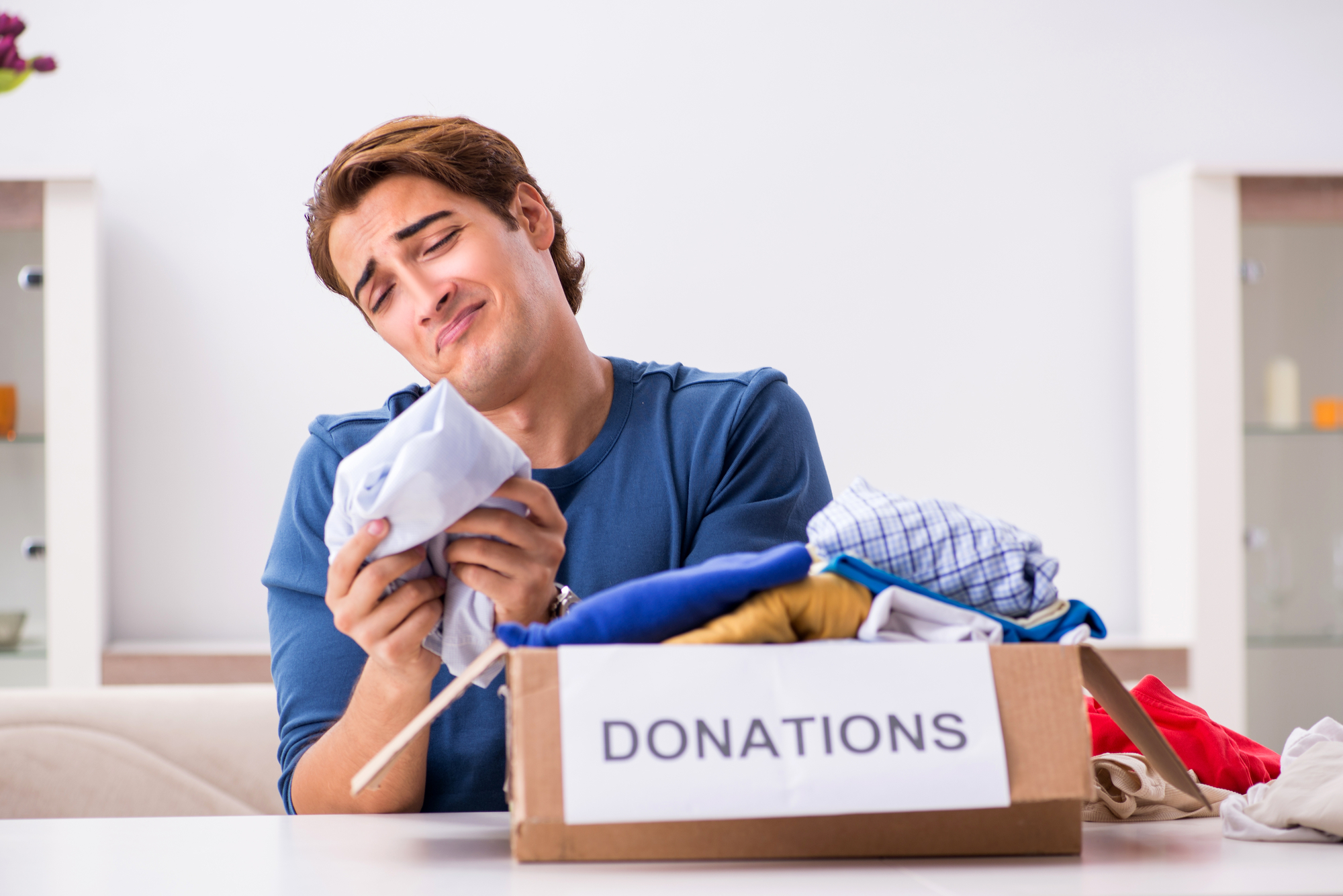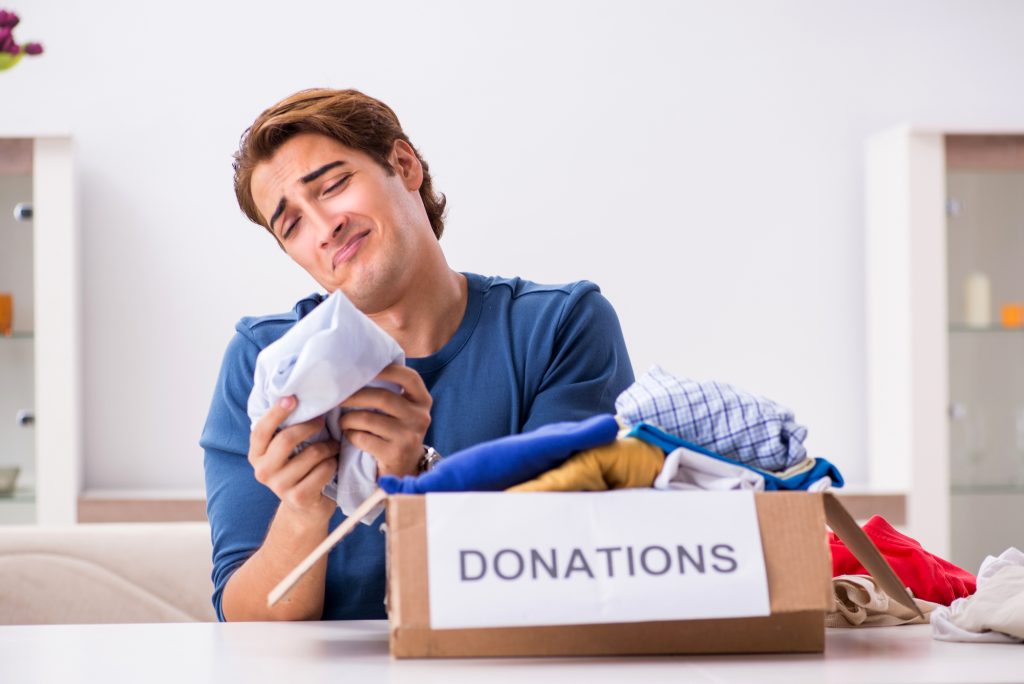 You have to use your common sense (in case of doubt, ask a friend if he would wear what you want to donate, and you will have your answer) to decide if that pair of briefs is donable or not.
If you have used a pair of boxer trunks for six months that you don't want anymore but are still in good condition, you can donate it. If that pair of underwear has holes or stains, donating is not a good idea.
Don't forget to wash any underwear you want to donate. I read some scary stories of people donating smelly underwear.
Most places will give your underwear for free to people in need, like home shelters, and others will re-sell for a lower price, like second-hand stores.
Where Can You Donate Underwear?
Planet Aid
Planet Aid is focused on helping the poorest of the poor. They support sustainable development projects in Africa, Asia, and Latin America.
They also work with local communities, looking for opportunities where the textile-collecting model can benefit nearby organizations and individuals. They make donations, and educate our young people on the importance of protecting the environment.
Smalls for All
Smalls for All is a Scottish charity that collects underwear to give to adults and children in need in Africa and the UK.
Read: What Is C Ring Underwear?
They help those living in orphanages, slums, IDP, camps, schools, and hospitals in Africa. They also support charities that focus on alleviating poverty in the UK by providing them with underwear.
You can also donate your underwear to popular places like H&M, Salvation Army, or The North Face.
Recycle
If you have holes or stains on your underwear, you can simply recycle them and help the environment. At best, the concept of recycling fabrics may be a partial solution to improving this industry's often damaging environmental profile.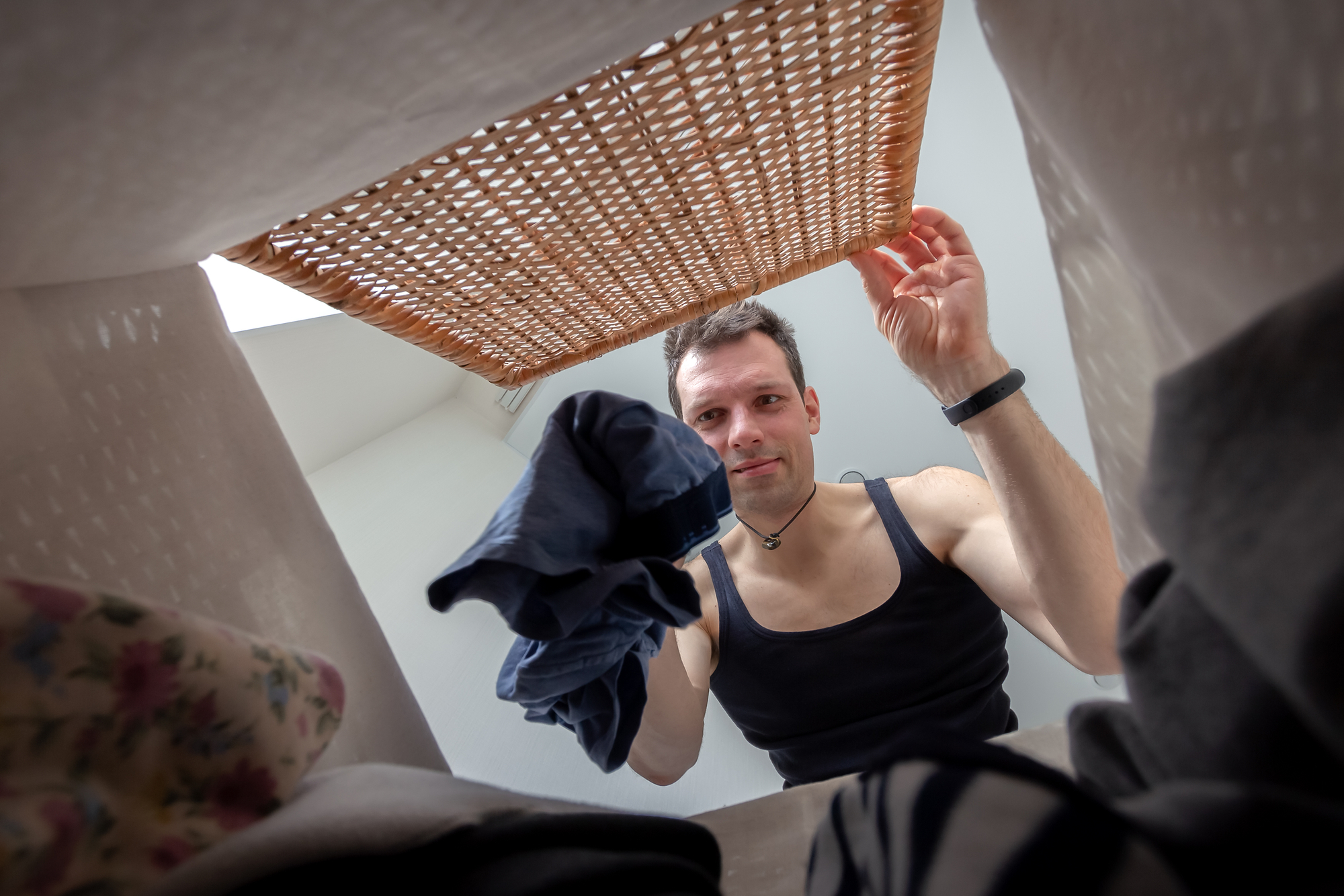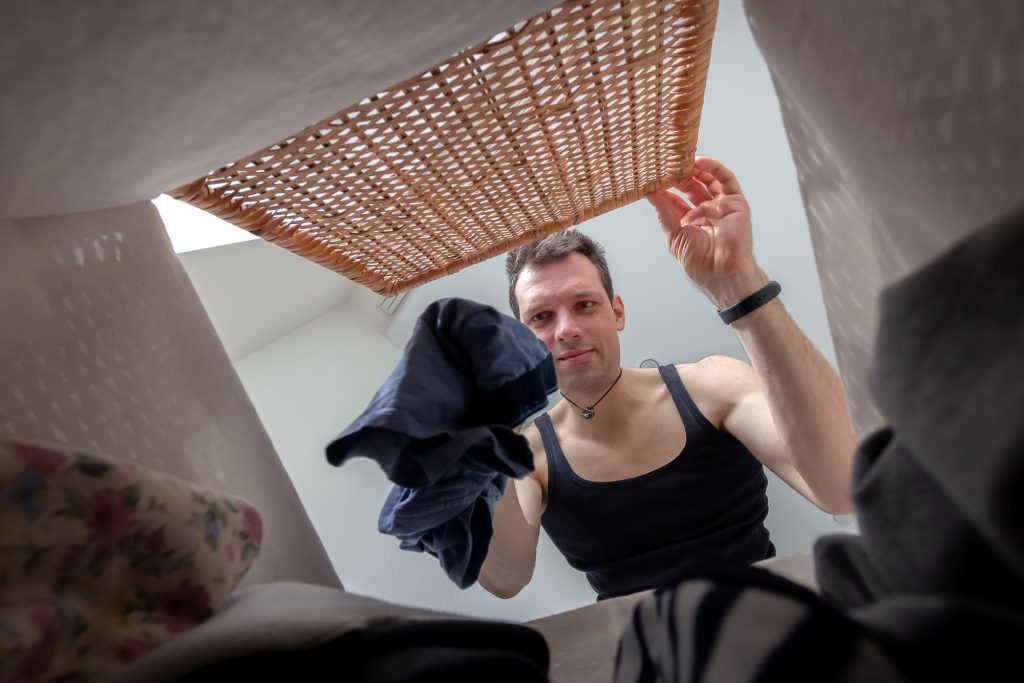 Recycling underwear and other clothing pieces are becoming more common in apparel, and some brands are born only using recycled fabric.
It's a straightforward process. You return your old underwear to the store, they send it to the warehouse, materials are shredded, make new underwear and sell it again.
You can also donate your underwear to a recycling center or one of those clothes recycling bins you see in the streets. Wherever you live, I guarantee you can find one.
Reuse
When I say reuse your underwear, it doesn't mean you will keep wearing your old undergarments. You can start a project if you are good with DIY.
These are some ideas of how to reuse your old underwear.
Make a quilt
Make a bag
Use it as rags
Crafting
Scrunchies
Make a potholder
Make a rug
Replace stuffing in your children's toys
Patches
Scrubby Sponge
Undies for dolls
Compost
If all the other ideas have failed, you can always compost your underwear. You need to ensure it is made from 100% biodegradable material like cotton, wool, silk, or other natural materials.
What you need to do is to cut off the elastic waistband and any tags. Cut or shred the underwear into squares or strips and put it in your compost pile, becoming one with your garden.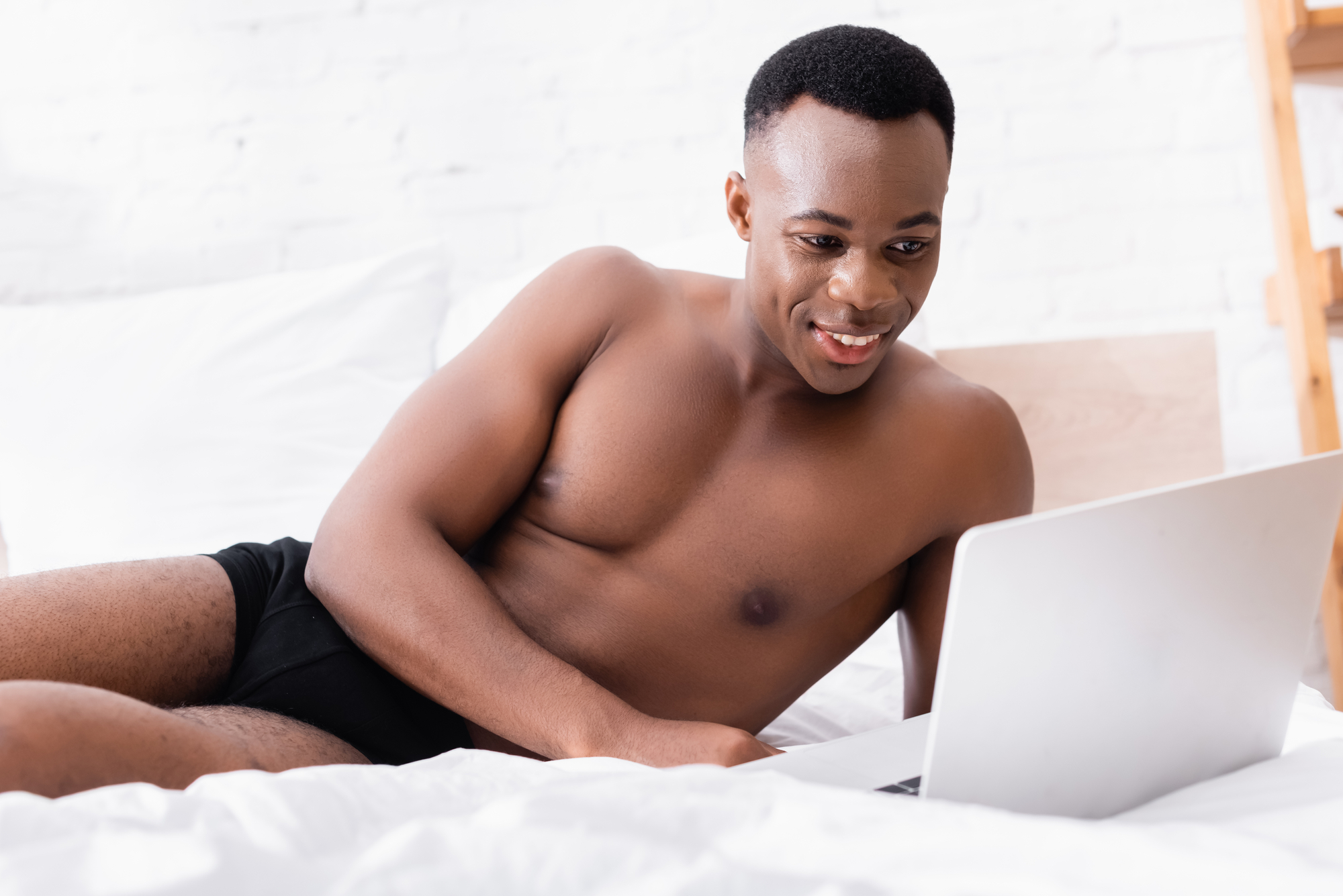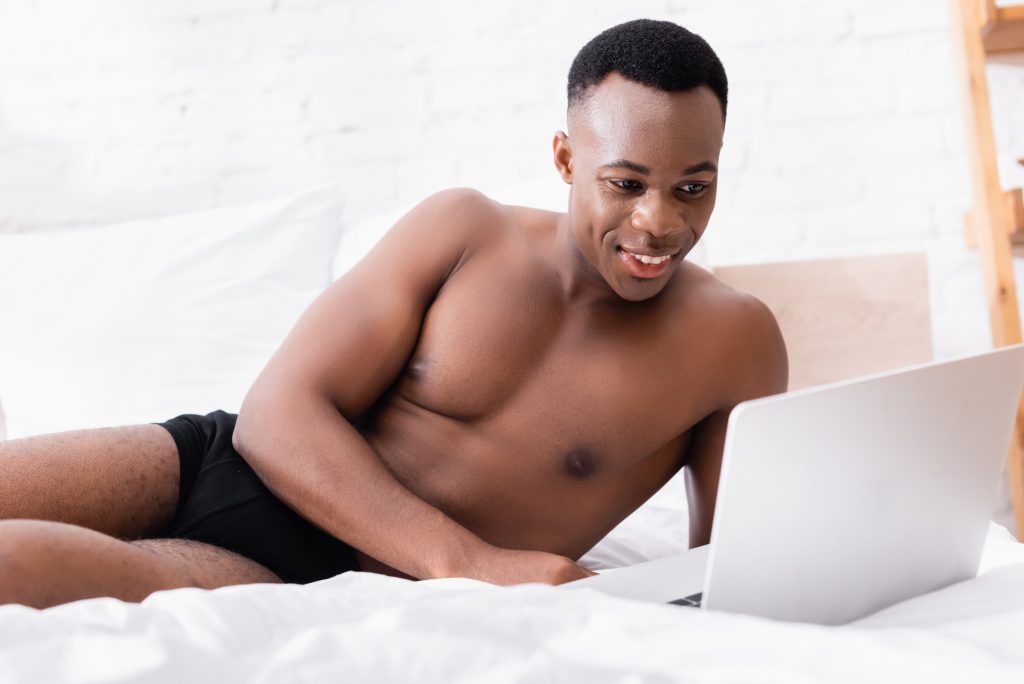 Always check your underwear fabric since synthetic materials like polyester, nylon, lycra, and others. If your underwear has a mix of natural and synthetic material, you should not compost that pair.
What To Do With Old Underwear – Common Questions
These are some of the most common questions on what to do with old underwear.
Can You Donate Used Underwear To Goodwill?
Goodwill accepts not-used underwear in perfect conditions. You can also check other charities that accept used underwear in good conditions (no stains, odor, rips, tears, or other damage).
Can You Put Underwear In Textile Recycling?
Yes, you can put underwear in-text recycling since it's a piece of clothing.
How Do You Dispose Of Old Underwear?
You can dispose of old underwear by donating, recycling, composting, or being creative and DIY something new with the material of your undies.
Will Homeless Shelters Take Used Underwear?
Yes, homeless shelters take used underwear. Sometimes they take underwear in deplorable conditions because they don't have any better to give it to people.
What To Do With Old Underwear in the US?
If you live in the US, you can donate your old underwear to Planet Aid since they focused on helping the poorest of the poor in Latin America, Asia, and Africa.
What To Do With Old Underwear in the UK?
If you live in the UK, you can donate your old underwear to Smalls for All, a charity that collects underwear to give to adults and children in need in Africa and the UK
What To Do With Old Underwear in Australia?
If you live in Australia, GIVIT accepts donations on pretty much everything to help and positively impact the lives of Australians in need.
Read more about why do we wear underwear.
How To Get Rid Of Old Underwear?
Next time you have to organize your underwear, you will have a different perspective on what to do with old undergarments.
Now you know you can recycle underwear or donate underwear to a charity and help others. These are the two best options.
Another option is to DIY with your underwear if you are creative or have experience in the area. The last option I would say is to compost your underwear.
What about you? What do you do with your old underwear? Share with me in the comments.