This post may contain affiliate links. That means if you click and buy from that link, I may receive a small commission (at zero cost to you), which helps me maintain the quality of this blog. Please see my full disclosure policy for details.
If you feel itchy or damp down there, it's time to take care of that uncomfortable situation. You need to choose the best underwear for jock itch.
Sometimes choosing underwear is a lot more than just the color or style you like. Unfortunately, many men make this mistake when picking out their boxers or briefs. You need to know the importance of the correct fabric, fit, and what you will do. It's a lot more than how comfortable they are.
Read: How To Keep Your Balls Cool At Night?
Let me assure you that every man has jock itch at some point in his life, so don't feel ashamed. If you are here, that's a significant step because you will find some of the best underwear to prevent jock itch and what exactly makes underwear prevent jock itch.
Guide On Buying The Best Underwear for Jock Itch
If you are an active athlete, you know the importance of choosing the right pair of underwear. If you just started working out, you need to learn it.
Your groin area is covered in sweat when you work out since the moisture throughout your private regions irritates the skin and prevents it from breathing. This makes bacterial infections like jock itch appear and make you uncomfortable.
Read: How To Get Smell Out Of Underwear?
It's also common to get jock in the gym locker room, especially in the showers, since they are public and many people use them. A common way of getting it is when you walk barefoot and then dry your feet with a towel, spreading to different parts of your body. When it extends to your balls, you will feel an itching and burning sensation that is no fun.
When choosing the best underwear for jock itch, you need to think about certain aspects, as mentioned below.
Soft Material
You want to pick a pair of underwear that has soft material. This means when the material rubs against your skin, you shouldn't feel anything. If you get rashes down there, you need to throw that underwear out immediately and buy a better one for your needs.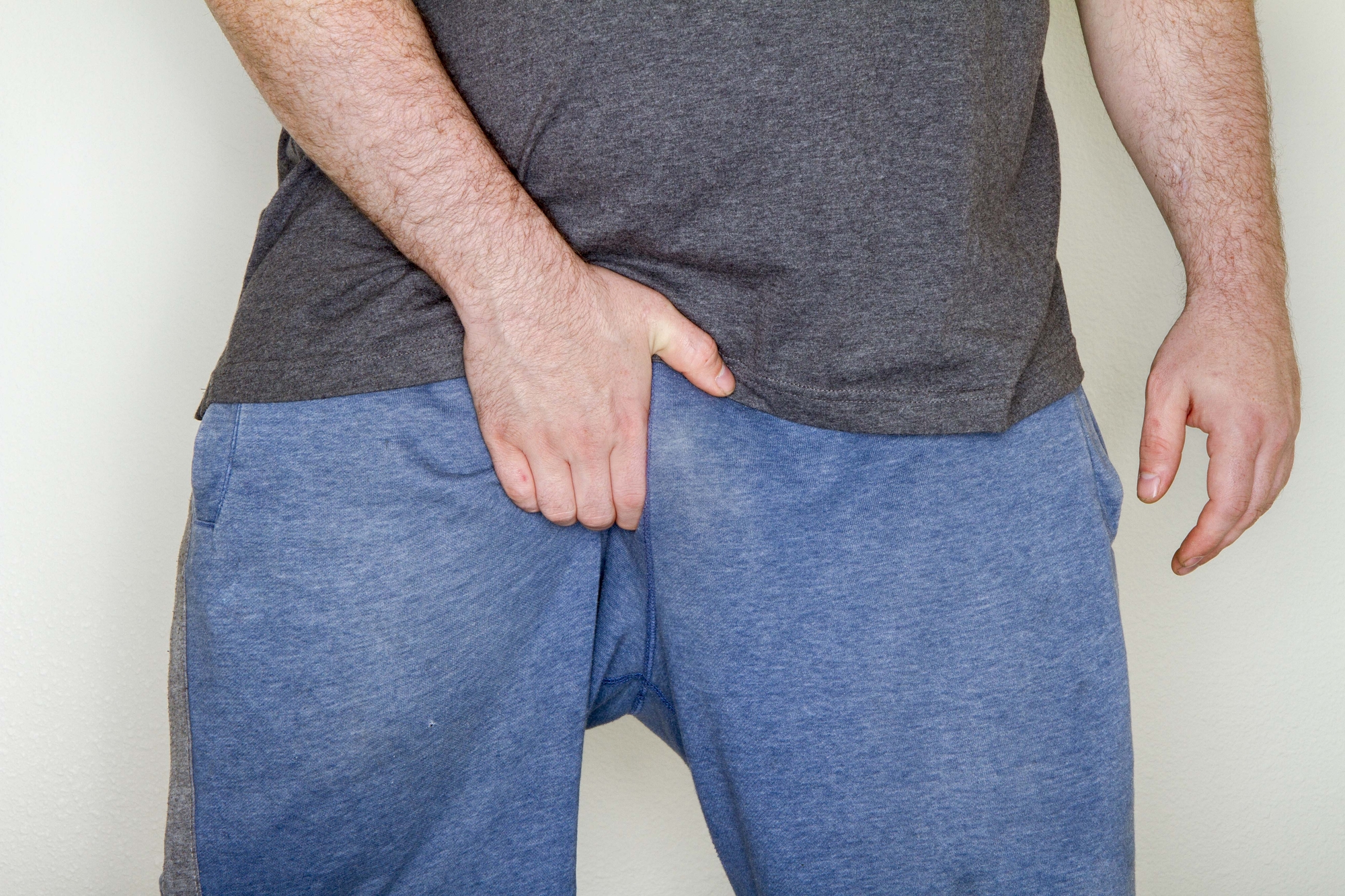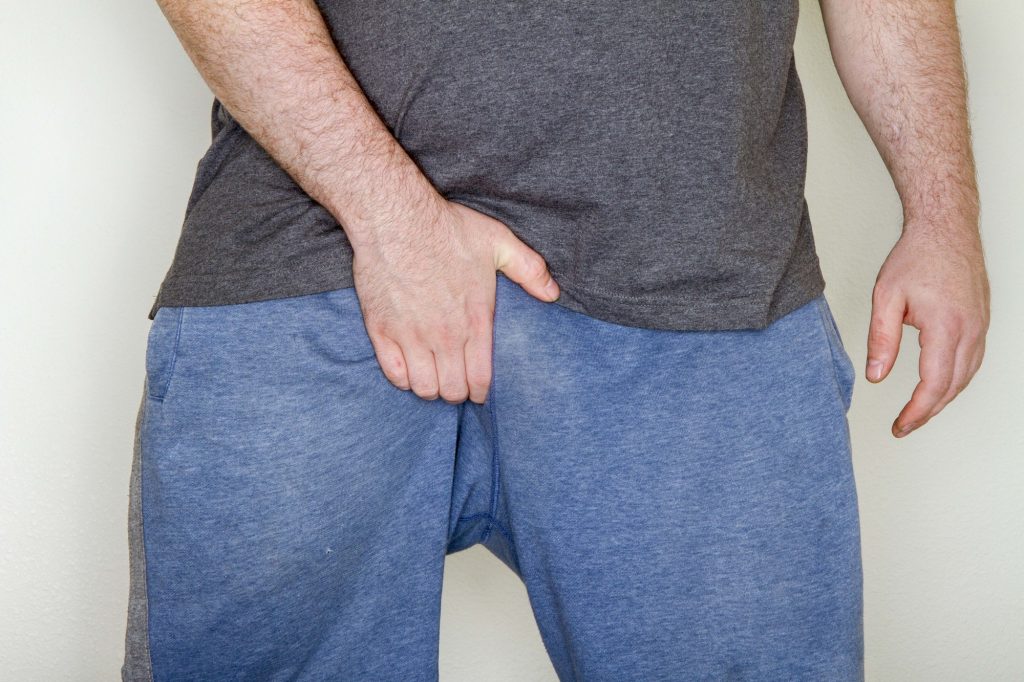 Some of the best men's underwear fabrics when it comes to softness are:
You want to choose a breathable fabric (jock itch begins from fungus caused by sweating, humidity, or moisture) with a soft lining.
Cotton is a great choice to prevent odor and eliminate moisture and is one of my favorite underwear materials for everyday use.
Long-Lasting Breathability
Moisture is one of jock itch's best friends. You must choose a breathable material, allowing air to get in to dry up a sweat quickly.
The best materials for breathable undergarments and suited to drying up a sweat quickly are cotton and polyester. Micro-mesh patterns in polyester and cotton fabrics are essential for preventing and treating jock itch.
Reduced Tightness
Some people use tights because they feel warm in winter and improve muscle compression, bringing benefits to their workout.
On the other side, using tight undies, the material might rub against your skin, causing inflammation, not letting the sweat dry, and causing jock itch.
The good news is that the best underwear for jock itch in the market has a stable form. It gives you plenty of ventilation and enough room for mobility, preventing any jock itch since it doesn't rub against your skin.
Best Underwear Material for Jock Itch
The best underwear material for jock itch is modal, in my opinion. I would also say bamboo is one of the best choices. They are both soft, breathable, and dry very quickly.
Most Breathable Underwear for Jock Itch
The most breathable underwear for jock itch was to be the ones made from synthetic material, like modal or polyester.
Cotton is great because it's soft and breathable but absorbs sweat, and we know moisture is a major contributor to jock itch.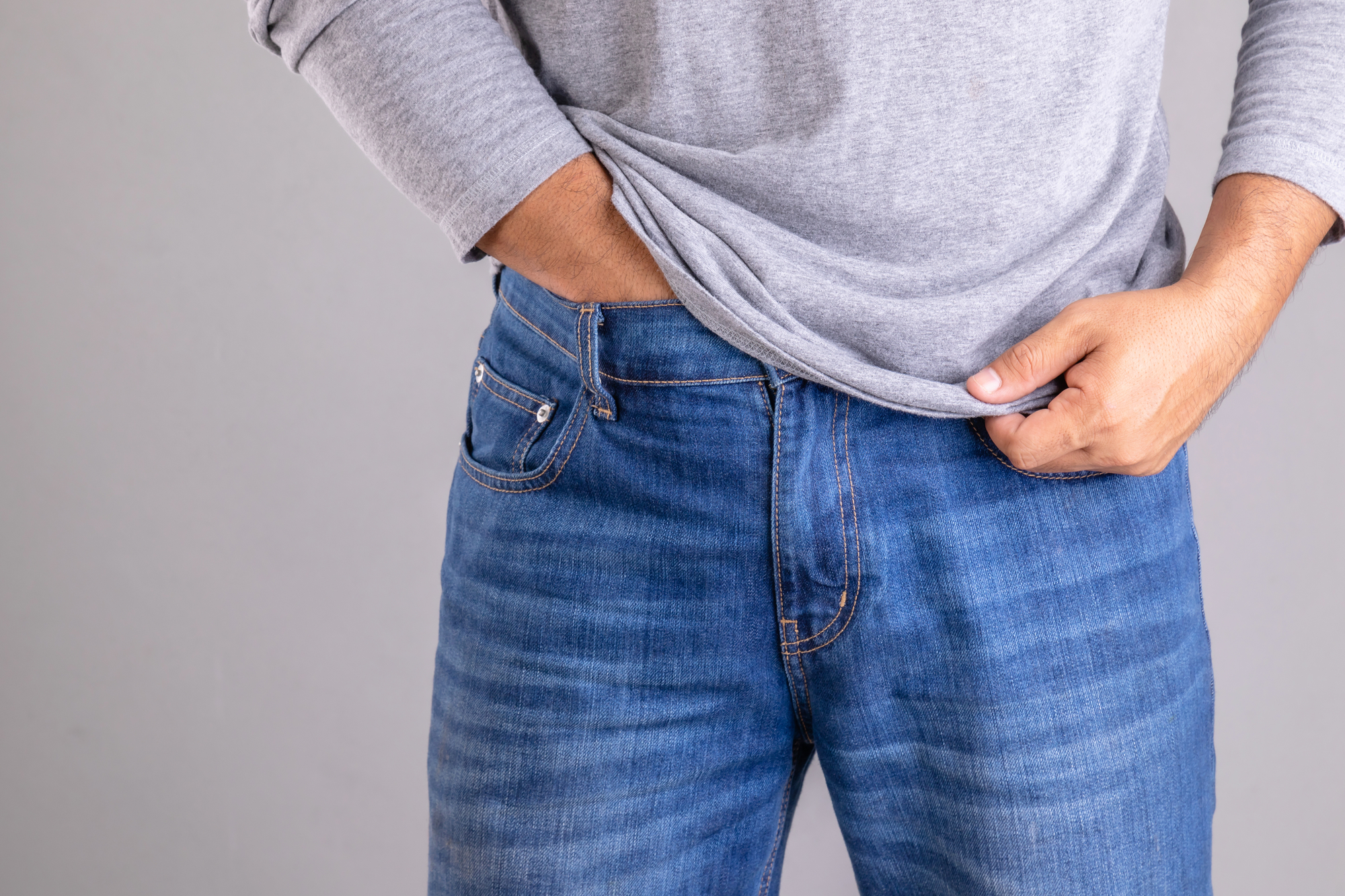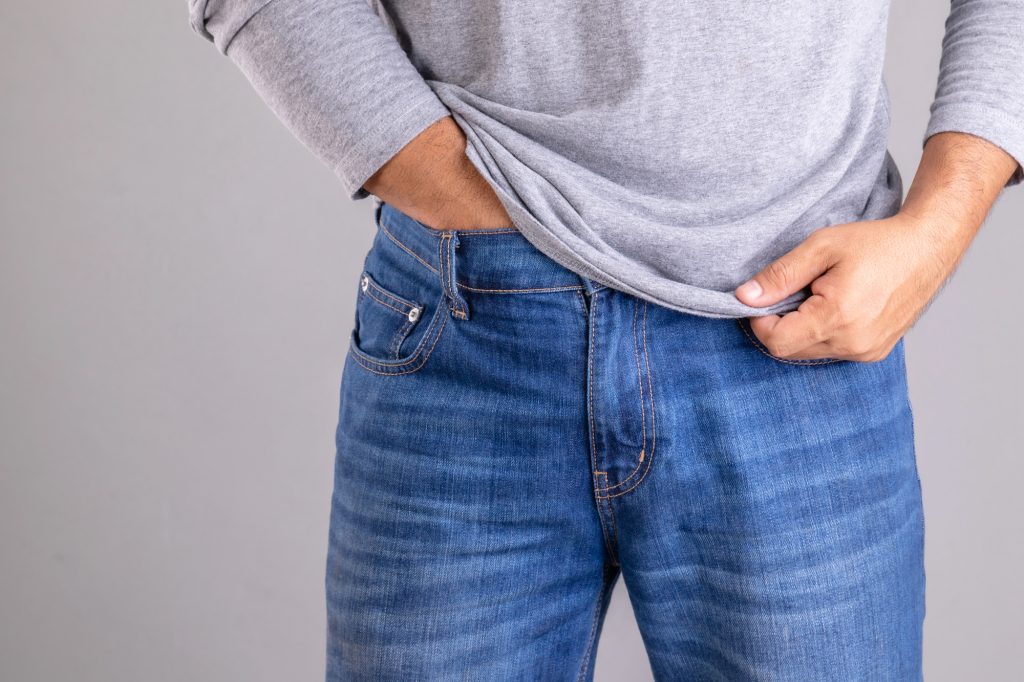 Best Fitting Underwear for Jock Itch
I have to say Danish Endurance boxers are the best choice when it comes to choosing the best-fitting underwear for jock itch.
How To Prevent Jock Itch?
You know good hygiene is the best thing to prevent any fungal infections. It's not just the right choice of your underwear that will prevent you from getting jock itch (even if choosing the best boxers for jock itch can help a lot).
WebMD shares some of the best advice when it comes to preventing jock itch.
Shower Daily: It seems essential advice and something everyone should do every day, but you would be surprised by the number of people who go to the gym at night and only shower in the morning.
Stay Dry – Using the right underwear to keep your groin area dry will help you a lot, as you learned in this blog post. Also, drying correctly after your shower is required.
Don't Share – Don't use other towels after being used, and the same goes for underwear.
Wear Clean Clothes – One of the essential rules on how to prevent jock itch is to change your underwear every day. When I say to change it, it's to a new fresh, and clean pair. The same goes for your running shorts and gym equipment. If you sweat, you need to wash and change it.
Tight-Underwear – This can be a problem if you don't choose a breathable and quick-dry material. Many people keep asking if they should wear underwear with running shorts since they are tight.
Read: How Tight Should Boxer Briefs Be?
Best Underwear For Jock Itch – Top 9 Choices for Men
1 – Danish Endurance Bamboo Trunks Underwear for Men
Features
69% Bamboo Viscose, 30% Polyamide, 1% Elastane.
These boxers will keep you comfortable, cool, dry, and fuss-free all day – whether at work, in your everyday life, or your workouts.
The no-fly construction of the boxers provides optimal support for sports and an active lifestyle.
Breathable, soft, and eco-friendly.
These bamboo trunks are incredibly soft and absorbent. The breathable properties of the bamboo keep you fresh and cool. T
The slightly brushed elastic waistband ensures high comfort and prevents irritation and uncomfortable bunching.
My number one choice was recommended and tested by ironman Anders Hofman, who completed the first-ever long-distance triathlon in Antarctica. The Danish Endurance boxers are made of bamboo (one of the best materials to fight jock itch due to its breathability). The cool-dry feature is also great for avoiding wetness. The price will make you happy too since they are not expensive.
2 – ExOfficio Men's Give-N-Go Boxers
Features
94% Nylon, 6% Lycra Spandex
These breathable men's boxer shorts are great for traveling by plane, hiking, exploring cities, or any time comfort, freshness, and moisture-wicking.
Odor-reducing antimicrobial treatment keeps boxers feeling fresher longer.
Breathable/wickable mesh improves airflow and keeps you dry
Quick-drying fabric is ready to wear within hours, so you can wash, go, and pack less.
The waistband stretches to fit and retains shape for durability.
ExOfficio boxers are a great option if you suffer from jock itch due to their breathability and odor-reducing that keep your boxers fresh. So you know you can go for a hike, explore a city for hours, and no lousy scent will come alive.
3 – Clevedaur Men's Antimicrobial Lenzing Modal Underwear
Features
92% Lenzing Micro Modal, 8% Spandex
One of the softest and lightest men's underwear, Lenzing company changed the sticker from Lenzing Modal to Tencel feels so right
Breathable and moisture-wicking fabric underwear keeps you dry and cool all day.
3D pouch underwear for men gives your stuff support
No-chafing flatlock, no side and back seams, tagless boxer briefs for men let you more comfortable
Boxer briefs with horizontal fabric crotch give you more comfortable when movement
Clevedaur Underwear is an excellent option since modal is another fabric that is great for preventing jock itch. In addition, the material is soft and breathable. Also, the fact that it is spandex can avoid any unnecessary compression and prevent the rub from the fabric against your skin.
4 – Jinshi Mens Bamboo Underwear Boxer Briefs
Features
95% Bamboo Fiber + 5% Spandex
Bamboo Fiber
Soft, Breathable Lightweight Supportive Dries quickly
Tagless for itch-free comfort.
Dries quickly if you do sweat in them
Leg cut is just short enough to keep material from riding and bunching
The Jinshi Boxers Briefs provide some colors to your undergarments and the breathability you need with the bamboo material with spandex to avoid any compression. They are great for hot weather since they dry quickly.
5 – Calvin Klein Men's Microfiber Stretch
Features
90% Polyester, 10% Elastane
Pull-On closure
Machine Wash
Calvin Klein elastic logo waistband
Boxer brief silhouette
Silky soft microfiber comfort
Contour pouch
Calvin Klein is the number one brand when it comes to men's favorite boxers. This Calvin Klein Microfiber Stretch underwear will prevent any compression since tight undies can make you sweat more, developing jock itch.
6 – Chill Boys Soft Bamboo Boxers for Men
Features
95% Viscose, 5% Spandex
Silky soft and breathable natural bamboo
Much softer than cotton underwear. Cool, lightweight.
Naturally cool and odor-resistant comfort
Dry, soothing, and silky smooth bamboo fabric base layer.
Loose-fitting undies designed with a generous, roomy fit, wide leg opening for maximum comfort.
Eco Friendly
Soft tagless waistband, button fly and no itchy tag.
7 – Body Glove Mens Micro Modal Boxer Briefs
Features
Silky smooth micro modal fabric
Resistant to shrinkage while retaining all the softness and lightness of cotton.
The silky soft texture also prevents any unsightly lint balls and fuzz, while the contoured shape of the boxer briefs holds everything comfortably in place.
Fitted waistband won't ride up or bunch
Elastic waistbands with pop color
8 – David Archy Men's Ultra Soft Mesh Quick Dry Sports Underwear
Features
91% Polyamide, 9% Spandex
High technology fast-drying fabric is breathable and quick-dry to keep you cool and fresh
3D pouch design gives you comfortable support with the greatest freedom of movement
Longer legs for full fitting support making a perfect choice for your favorite sports activity
Designed with the traveler in mind, these super soft boxers are lightweight, breathable, and fast-drying so that you only need to pack 1 or 2 pairs when you're on the go; flat-locked stitching for a seamless, no scratch experience.
9 – Devops Men's Perfomance Cool Dry Boxer Trunk
Features
Polyester 89% / Spandex 11%
Moisture Sensing / Quick Dry and Breathable / Two-Way Air Circulation / Four-Way Stretch fabric
Breathable mesh improves airflow, enhancing comfort while traveling; the quick-drying fabric is ready to wear within hours so you can wash, go, and pack less
Ergonomic diamond-knit mesh fly panel provides support; snug active fit and lower rise enhance comfort during high-impact activities
These breathable men's performance mesh boxer briefs are great for cycling, hiking, trail running, or any time comfort, compression, and convenience are your top concerns.
How To Treat Jock Itch?
Disclaimer: This tool does not provide medical advice It is intended for informational purposes only
Most jock itch cases can be treated at home effectively, but if you are not sure about it, it's always best to seek medical advice from your doctor.
The following steps are suggestions from Healthline on how to cure jock itch fast.
Apply an antifungal cream, powder, or spray to the affected area.
Wash the affected area thoroughly with soap and warm water.
Dry the affected area thoroughly after bathing and exercise.
Change clothes and undergarments every day.
Wear loose cotton clothing.
Treat any other fungal infections, such as athlete's foot.
Best Underwear To Prevent Jock Itch
If you desire to keep your private zones dry, fresh and comfortable, you need to take care of them with the best underwear for jock itch.
It would be best if you chose something breathable, soft, and dry quickly when you sweat a lot. It doesn't matter if you are working, walking, traveling, or doing exercise. You still need to take the best approach for you.
Jock itch is uncomfortable, disgusting, and unhygienic, so you need to take care of yourself with the simple tips I have provided, checking the best men's underwear to prevent jock itch for you. Read the features of all of them and try one to check the difference you will make in your life.
As you know, I advise you to the Danish Endurance boxers because these boxer briefs don't rub against your skin, have odor-eliminating and moisture-wicking qualities. Everything you want to prevent jock itch.
What about you? Are you fighting jock itch? What's your best underwear choice to prevent it?