This post may contain affiliate links. That means if you click and buy from that link, I may receive a small commission (at zero cost to you), which helps me maintain the quality of this blog. Please see my full disclosure policy for details.
It's easy to get caught up in the idea of buying a new pair of shoes every time your old pair wears out. The trick is remembering what you already have. So how many pairs of shoes should a man own?
The answer can depend on your lifestyle and what you do for a living. For example, do you need four pairs of dress shoes if you work in a kitchen? Probably not, but do you always dress smart outside of work? Maybe you need those four pairs after all.
You don't want to be caught in the middle of a situation where you don't have the shoes you need (it can often happen a few minutes before you leave your house).
That's why I am answering the questions of how many pairs of shoes a man should own and what type of shoes a man should always have in his closet.
How Many Pairs Of Shoes Do You Need?
Every man should own between 10 to 20 pairs of shoes, depending on their lifestyle, the weather, and needs. These are the number of shoes you should have according to your needs:
Dress Shoes – 1 to 2 pairs
Casual Shoes – 2 to 3 pairs
Running Sneakers – At least one pair if you run
Gym Sneakers – At least one pair if you exercise
Casual Sneakers – 2 to 3 pairs
Boots – 2 to 3 pairs
Outdoor Shoes – 1 to 2 pairs
Sandals – At least one pair
Flip-Flops – At least one pair
Slippers – At least one pair
Read: How Long Should Shoes Last?
How To Find The Exact Number Of Shoes A Man Needs?
To answer the question of how many pairs of shoes should a man own, you need to consider many different factors, like your lifestyle, your job, your hobbies, the weather, and what you currently have.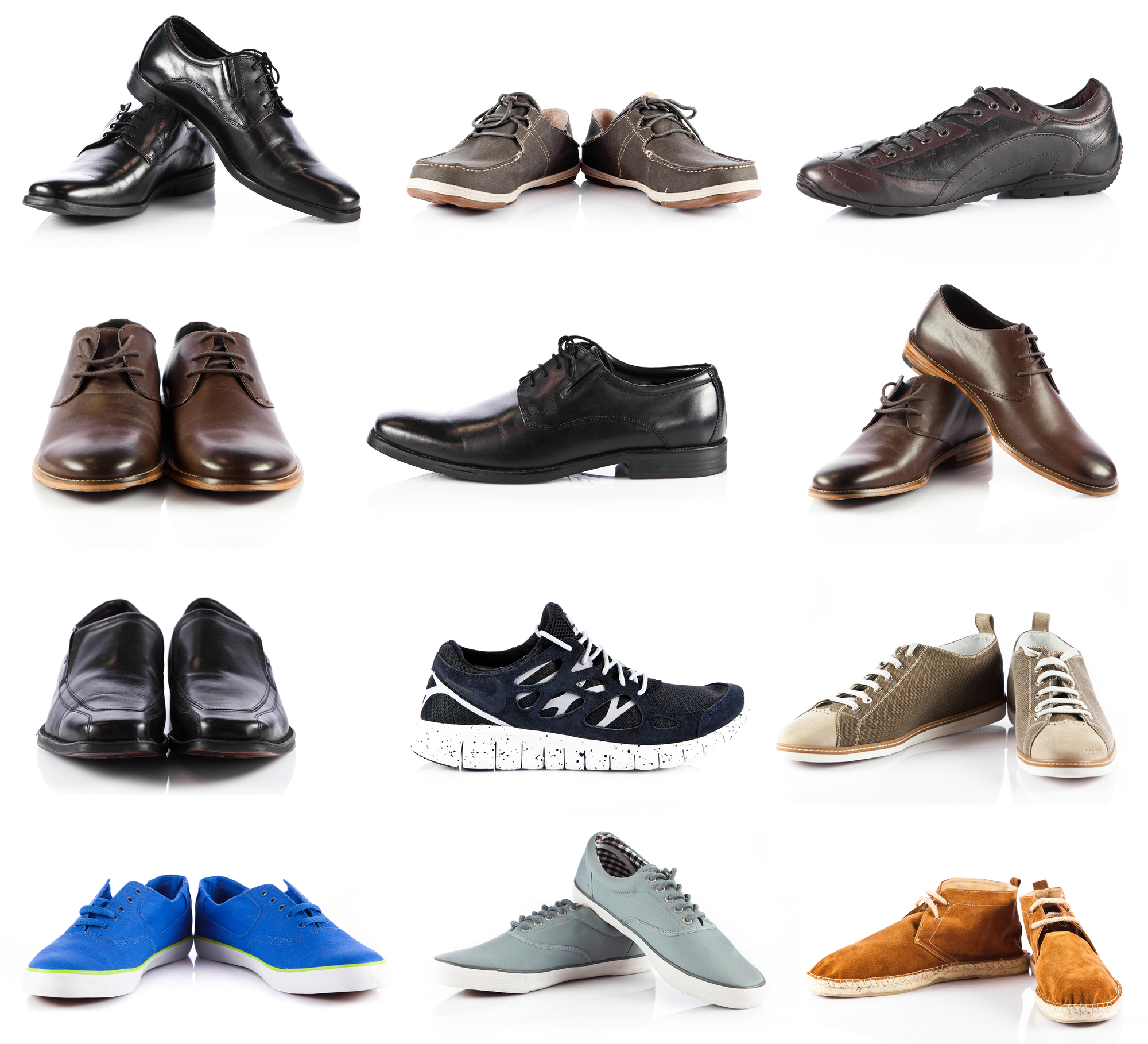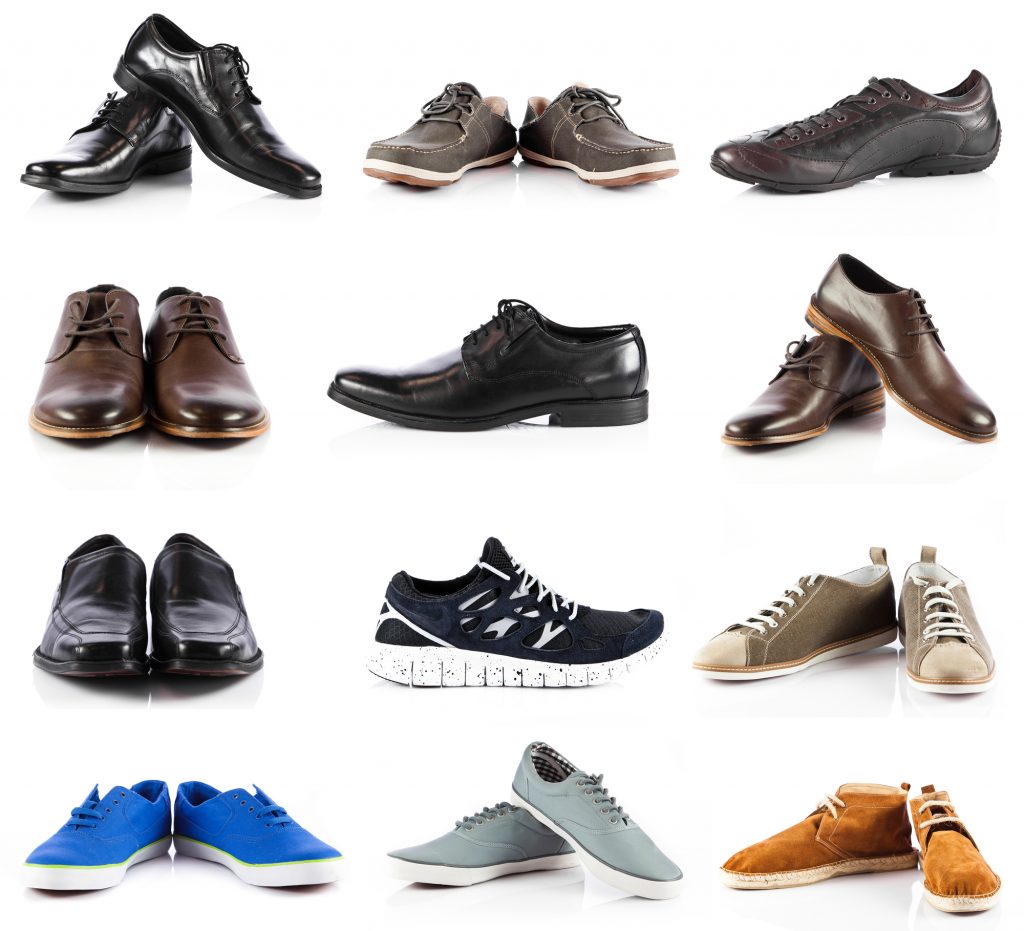 Consider Your Lifestyle
Your lifestyle will hugely influence how many pairs of shoes you should own in different styles. For example, if you have a white-collar job, you may need more dress and formal shoes. If you have a sportive lifestyle, you may need to own more sporty, gym, outdoor shoes. If you live close to the sea, it's always handy to have more sandals, flip-flops, and boat shoes.
As you see, your lifestyle affects how many pairs of shoes a man should own.
Consider The Weather
The weather conditions can also influence the number of shoes you own. If you live in a cold country, you can go through more boots and winter shoes. If it's humid, you can have more sandals or other open shoes. Always take into consideration your weather conditions.
Read: Are Timberlands Good For Snow?
Ask Yourself Why Do I Need The Shoe?
The goal when buying a shoe is to get the most value out of what you purchase. So before you go ahead and pick that stylish pair, consider:
What will I be wearing them with?
Could they work with multiple outfits?
Can they work well with different occasions?
Do I have a similar pair already in good condition?
The first rule is deciding whether you need a shoe that will look good on your feet or one that will work for multiple situations. The last thing you want is to have a closet full of shoes that have the same purpose.
Read: Slides vs Flip Flops
What Shoe Styles Do You Need?
I believe a man should have at least one pair of all the styles below.
Dress Shoes
Have at least one black pair and consider having one brown pair too (or two black pairs if you don't like brown).
Every man should have at least one pair of dress shoes because they make you look your best. It doesn't matter whether you wear a suit to work or just want to stand out at that important event.
To me, a dress shoe is any type of formal shoe you would wear to work, an important social event, or a formal evening out. Dress shoes come in various styles, including Oxfords, Derbys, Loafers, Monks, or Brogueing.
I'll stick with black dress shoes, as most men do, but any man can wear brown and oxblood colors in their dress shoe collection. Also, any leather shoes are a great choice. Loafers or any dress shoes are a must.
Casual Shoes
Have between two to three pairs of casual shoes for different occasions: brown, blue, and grey.
Having multiple pairs of casual shoes is a great way to have some variety day-to-day and match your clothes. This way, you won't have the same pair of shoes with every outfit.
Casual shoes are less formal footwear when compared with dress shoes, but that still makes you look smart. They are perfect for holidays, vacations trips, evenings out, casual business, or meeting some friends.
Casual shoes can go from Boat shoes to Loafers, Moccasins, Chukkas, Chelsea Boots, etc. I am a huge fan of brown casual shoes because they look good with many different outfits (I must confess I have a few). It gives a smart look without being formal. It would be best if you also considered having a blue or grey pair since they look good in most colors. I try to avoid black casual shoes since they are my to go color on formal footwear.
Read: How Much Do Shoes Weigh?
Running Sneakers
Every man should have at least one pair of running sneakers to walk or run. However, if you are a proper runner, I would consider having two running pairs to switch between and last long.
Having running shoes also means that you can have a very colorful pair.
It would be best to always run in shoes that will give you the best support for your feet, so extra cushioning is needed when doing high-impact exercises such as running.
Never wear the wrong shoes, even if it is a quick run since that can bring severe problems and injuries (that's why you need a proper pair of running shoes).
Read: What Is The Difference Between Tennis and Running Shoes?
A good running shoe should have a solid and supportive midsole, high-quality cushioning in the heel with plenty of EVA or Gel, a thin outsole that is sturdy enough for endurance training and flexible to allow your foot to work naturally; and breathable upper construction.
Gym Sneakers
Every man should have at least one pair of gym sneakers. However, if you are a fitness fanatic and go almost every day, I would consider having two pairs and changing between them.
Gym sneakers are perfect for working out at the gym, weight lifting gear, cross-training, or even running small distances on the treadmill. Having gym shoes allows you to have a broader range of activities, and it will help your feet much more than just regular sneakers when exercising or playing sports.
It would be best if you always considered where do you spend the most time at the gym. No point in having a proper running shoe if you barely run in the gym or an adequate sneaker for weight lifting if you don't do lift that many weights. I always used running shoes at the gym because I would use the treadmill the most.
If you split your days between cardio and weight-lifting (or do one more than the other), you can have one pair of sneakers for cardio and another for weight-lifting.
Casual Sneakers
Every man should own two to three casual sneakers in different styles and colors.
Casual sneakers are perfect for casual days out, like shopping, going to lunch with friends, or walking your dog. Sneakers are loved because they have multiple different styles available like canvas, slip-on, velcro, high-tops, or plimsolls.
Casual sneakers can be made from diverse materials like leather, suede, canvas, mesh, or nylon. You want to have at least a pair of canvas sneakers, and choose the other casual styles according to your needs.
This is the perfect opportunity to have a white pair of sneakers for the Summer, and some other uncommon color shoes like green or red.
Boots
Every man should own one to two pairs of boots. You can choose from having a couple of dress boots, casual boots, work boots, or hiking boots.
Boots are great for much more than just rainy days. They give a nice look to your outfit, and if you choose the right pair, they can be very versatile. You can save them for formal events like weddings or meetings but still use them casually on days out with friends.
I would consider having two pairs if you live in a place with extreme weather during winter. One black pair for formal events and a brown pair for casual wear.
If you need to wear boots for work, you may need four pairs of boots, two for work and the other two for formal and casual circumstances.
Outdoor Shoes/Boots
Every man should own a pair of outdoor shoes if they have an active lifestyle outdoors. You can have one pair of outdoor shoes and one pair of boots.
Generally, outdoor shoes are great for hiking, mountaineering, hunting, fishing, boating, and other outdoor activities.
You can choose from a shoe or a boot depending on which activity you're going to do and how far you go.
Many men never need more than one pair of hiking boots.
These shoes can take on dirt, mud, and snow without compromising on style or comfort. The materials to make a hiking boot are relatively simple, but the design is complex. Of course, there is nothing worse than when your feet feel like they are walking sloppy, so any footwear that accommodates motion well is essential for active guys.
Read: Best Walking Shoes For Overweight Men
Sandals
Every man should own one or two pairs of sandals, one casual style and another sporty.
Sandals are perfect for summer days and boat trips. There are many different types of sandals available. You can choose from a casual pair to a sporty one.
If you don't live in a sunny place or do many boat/water activities, you may only need one pair when you go on holiday. You have casual sandals to wear with shorts and look a bit smarter (perfect for boat trips or walks around the sea) than with sporty sandals that are perfect for the beach.
Read: Best Shoes For Retail Workers
Flip-Flops
Every man should own a pair of flip-flops for the summer.
Flip flops are the perfect choice to go to the beach or to walk around the house when the weather is hot. They are also a great idea to have while you're traveling.
You should always try and get a pair that has some sort of cushioning, so your feet do not become soggy or hurt from walking on the sand.
Slippers
Every man should own a pair of slippers to use at home.
There is no better footwear to make you feel comfortable at home than slippers, especially in winter.
That means every time you walk around your house, you keep your feet warm and add another layer of cushioning to your feet.
Just promise me you will never use slippers that are designed to wear at home, outside.
Common Questions About How Many Shoes Should I Own
These are some of the most common questions about how many pairs of shoes should a man own.
How Many Shoes Should I Own Minimalist?
A minimalist should own at least five shoe pairs. One pair of dress shoes for formal events, a pair of casual shoes and another of casual sneakers, a pair of running shoes for exercise, and finally a pair of sandals or flip-flops for the summer.
Is 20 Pairs Of Shoes a Lot?
No, 20 pairs of shoes are not a lot if you have different styles of shoes for several occasions. For example, if you own nine different dress shoes in 3 different colors like black, brown, and blue, that is a bit too much. However, if you own nine distinct shoes in 3 or 4 different categories, that should be ok, because you need them for various situations.
Read: How To Wear Blue Shoes
How Do You Know If You Have Too Many Shoes?
The only way to know if you have too many shoes is to analyze which shoes you are wearing and how many of them. If you cannot remember the last time you wore a pair of shoes, it is safe to say that they are cluttering up your closet.
How Can I Reduce My Shoe Collection?
You can reduce your shoe collection by matching the number of shoes to their frequency of use. For example, if you have a pair of dress shoes that you do not wear very often, either sell them or give them to someone who could make better use out of it.
How Many Pairs Of Shoes Should a Man Own?
Most men should own at least between 10 to 20 pairs of shoes. While this may seem like a lot, there are many reasons why you need to have so many options in your wardrobe.
From different occasions to various activities and the weather, you must be able to change up what you wear on any given day without having to go out and buy new shoes.
In the end, it is up to you how many pairs of shoes you should own. But, first, you need to find out what type of shoe matches your needs best. Just remember you want to have a diverse collection.
How many pairs of shoes should a man own and why? Also, share how many shoes do you own in the comments below.