This post may contain affiliate links. That means if you click and buy from that link, I may receive a small commission (at zero cost to you), which helps me maintain the quality of this blog. Please see my full disclosure policy for details.
Most men's wardrobes will have black, brown, or white shoes since some men think blue it's a difficult color to wear. I can't entirely agree with that statement, and that's why I will teach you how to wear blue shoes.
Blue might not be the best color for smart shoes, but it is an excellent choice for casual styles (if you do not try to match your entire outfit with the same shade of one color).
I personally love blue shoes (check this navy pair from Amberjack Original or read its review here) with red or white chinos. They look so good. I want to share with you what colors you can and cannot use with a pair of blue sneakers. It's also great to know what color pants, belts, and shirts you can wear with blue footwear. You don't want your friends thinking you are trying too hard, right?
Ready to find out how to wear blue shoes? Let's dig in.
What Color Pants Go With Blue Shoes?
Most people think blue shoes are suede, but they are wrong. You have different blue/navy shoes on the market. If you can, wear your blue sneakers with the fitting pants (well, the right color) to become very stylish. It's essential to understand which colors work and which colors don't.
Read: How Much Do Shoes Weigh?
How To Wear Blue Shoes With Blue or Navy Jeans
Blue sneakers with a pair of blue or navy jeans look great, especially if you have a blue accessory on your outfit, like a watch, scarf, or hat. I also prefer light-colored blue jeans to match a darker pair of blue shoes. Avoid dark blue trousers with dark blue shoes.
With navy suits, navy shoes look good (nothing lighter). I prefer a pair of brown (cognac) shoes in these cases.
How To Wear Blue Shoes With Beige Pants
For years I have been a massive fan of beige chinos, but they can look boring on their own. You can rock light or dark blue shoes with your pastel trousers, depending on your top. I personally prefer a darker blue.
Read: Difference Between Loafers And Boat Shoes
How To Wear Blue Shoes With White Pants
White jeans are the perfect choice for the summer, and it's elementary to match with any other colors, especially with a navy pair of sneakers. I like to add some funky color socks.
Read: Best Men's Outfits For Baby Showers
How To Wear Blue Shoes With Brown Pants
Light shades of brown will go well with lighter shades of blue. You don't want to have a very dark shade of brown with a navy pair of shoes where you miss the differentiation. Also, wear at least one blue accessory here.
Read: Do Suede Shoes Stretch?
How To Wear Blue Shoes With Olive Pants
I am also a big fan of olive chinos with a nice pair of blue shoes. It doesn't matter if it's dark or light blue. They both look great.
Read: What Color Shoes To Wear With Khaki Pants?
How To Wear Blue Shoes With Gray Pants
Navy shoes suit gray trousers very well, whether it's casual or a suit. Navy and gray mix well together, but I would still have a navy belt, watch, or whatever accessory you are wearing.
How To Wear Blue Shoes With Red or Burgundy Pants
Red and blue work very well together. I have seen some incredible outfits with blue shoes and burgundy chinos. This is where you put your blue suede shoes in action for the next chilling event.
What Color Pants Don't Go With Blue Shoes?
Since blue is a neutral color, it fits most colors, but not all of them.
How To Wear Blue Shoes With Black Pants
Some people say you can wear navy shoes with black trousers, but I say for you to stay away from them, especially if you are wearing a black suit. Navy shoes are not a great choice for smart outfits.
Read: Are Timberlands Good For Snow?
How Do You Pair Blue Sneakers?
If you are learning how to wear navy sneakers, you need to understand your belt and shirt choices.
What Color Belt Do You Wear With Blue Shoes?
I always (or almost always) coordinate my color belt with the style and color of the shoes I am wearing. You have to consider your entire outfit as a whole. Ultimately, it comes down to the footwear that you are wearing rather than the outfit.
Read: What Is A Shoe Mitt?
You can wear a blue belt with blue shoes. I also like a black or brown belt choice if you are wearing navy sneakers or a darker blue shade. These two colors are great choices if you don't have a navy belt (you might not have a belt color for every color of shoes you own).
Don't forget to wear a formal belt with formal shoes and a casual belt if the shoes are casual.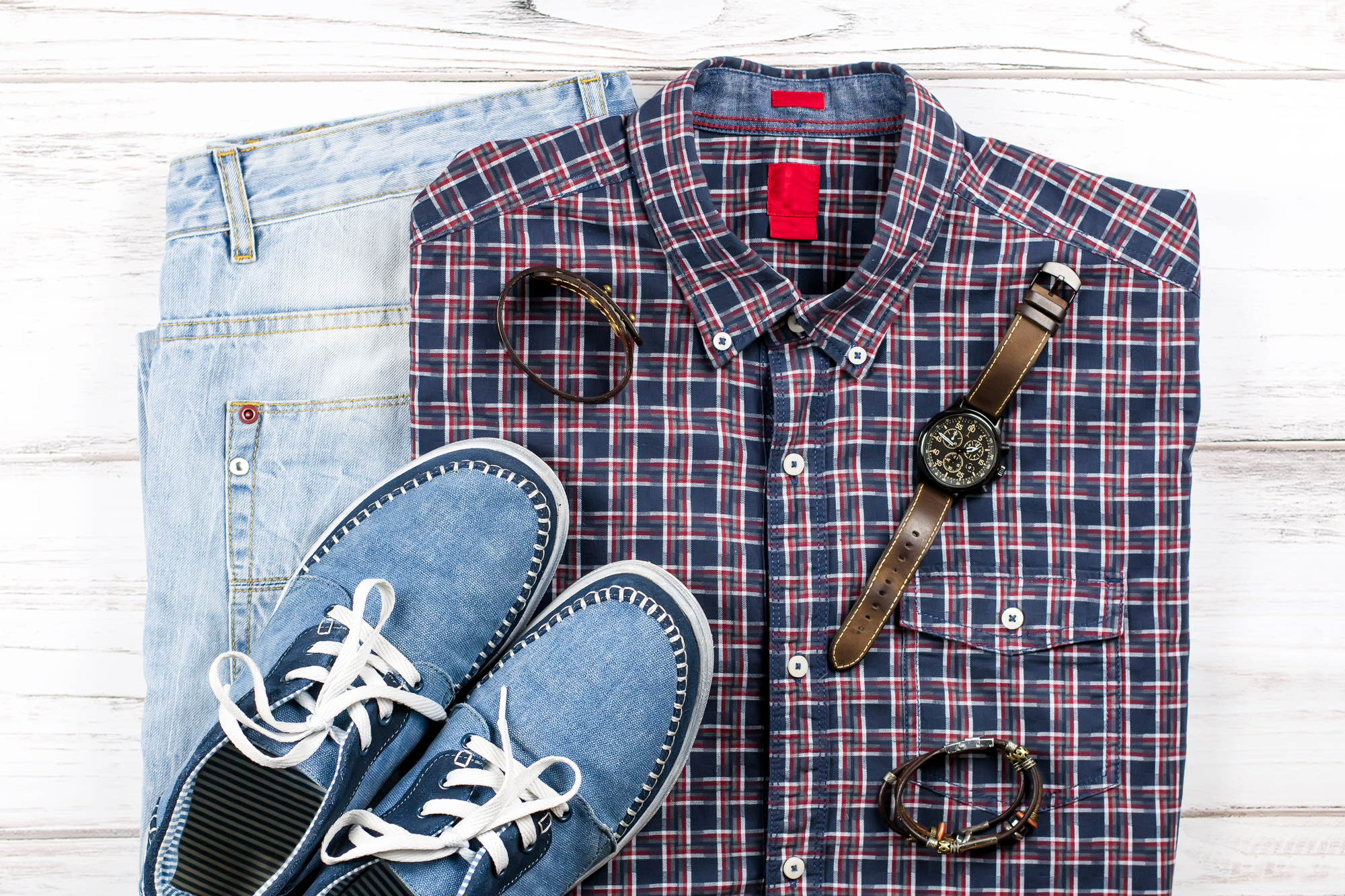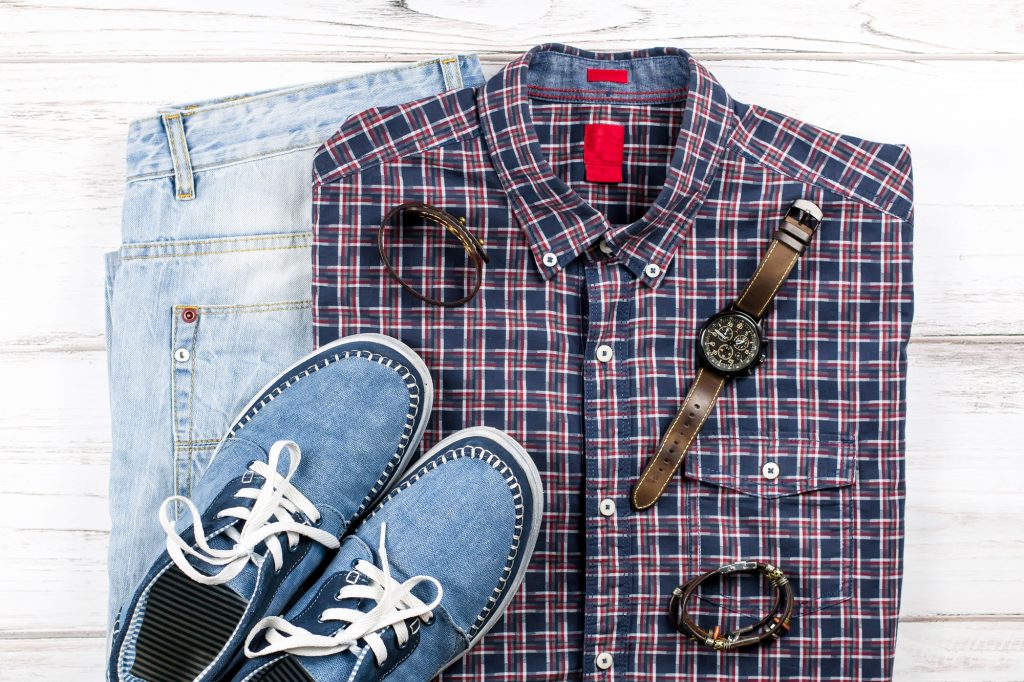 What Shirt Colors Goes With Blue Shoes?
If you are about to wear everything blue, it's better to wear different shades of blue, or your outfit will be a mess.
Read: How To Find Shoes From A Picture?
You can wear a shirt with a neutral color like green (olive), white, burgundy or yellow. Yellow and burgundy are excellent choices with blue.
Blue Sneakers Outfits For Men
Common Questions About Wearing Blue Sneakers
Let's check some of the most common questions men ask about wearing blue shoes.
Can I Wear Blue Shoes With Black Pants?
Never if you are wearing a formal outfit, and I wouldn't wear blue shoes even if the outfit is casual. You have better color options for shoes and blue is not one of them if you wear black pants.
Read: Find Out The Best Men's Dress Shoes For Standing All Day
Do Blue Shoes Go With Everything?
Blue shoes can pair with all sorts of outfits (apart from black pants or formal outfits), especially if you wear neutral colors like khaki, grey, white, beige, brown, tan, camel, etc. It's also a rule to accessorize your outfit with something blue when wearing blue shoes. It can be a watch, hat, scarf, belt, etc.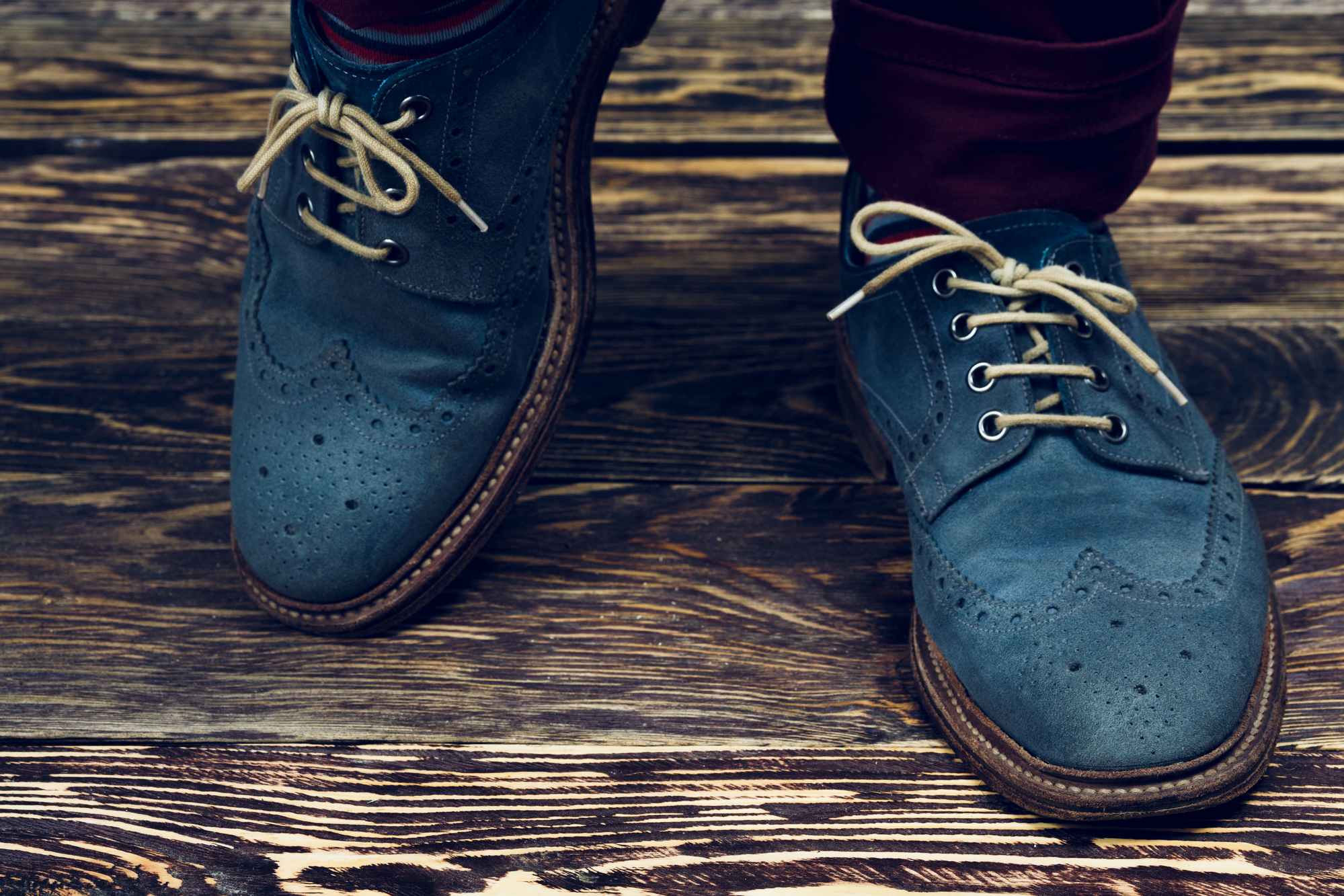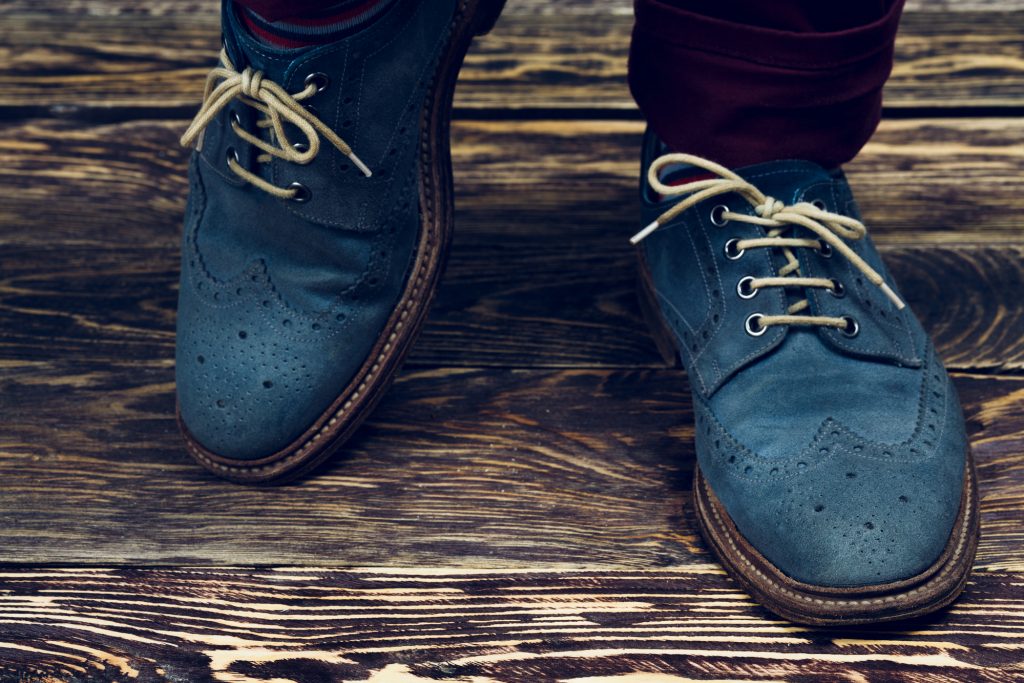 What To Wear With Light Blue Shoes?
Light blue shoes will look great with white and even better if you match the right accessories and colors. I would also pick anything with any shade of gray since it's a good mix.
Read: How Many Pairs Of Shoes Should a Man Own?
What To Wear With Blue Suede Shoes?
Blue suede shoes are the perfect combination between smart and casual. They fit in the middle and be worn with blue jeans or a neutral color pair of chinos, a light-colored shirt, and a darker blazer.
How To Wear Blue Shoes?
As you can see, you need to learn how to wear navy blue sneakers because they can add some glamour to your casual outfits.
To wear blue shoes successfully, you need to know which colors match the best and which colors don't. In doubt, you can wear a neutral color.
It's also essential to accessorize right and try to have at least one blue accessory to match your shoes.
What about you? What are your best pieces of advice on how to wear blue shoes? Please share with me in the comments.