This post may contain affiliate links. That means if you click and buy from that link, I may receive a small commission (at zero cost to you), which helps me maintain the quality of this blog. Please see my full disclosure policy for details.
Havaianas is a Brazilian brand of flip flops created in 1962 by Robert Fraser, but can you answer the question: where are Havaianas made?
Havaianas is my favorite brand of flip-flops, and I have been using them for years now. They are comfortable, very light and you can walk miles with them during the Summer. Each pair I have usually take two or three years to replace.
Read: Where Are Primark Clothes Made?
I am Portuguese, so I have always found Havaianas in multi-brand stores. Now you can also find some Havaianas stores where they sell only the brand products. Even in England, you can find Havaianas stores. Wherever I go, I seem to find the Brazilian flip-flops brand, showing that the brand is getting recognition worldwide.
To confirm where Havaianas are made, I have decided to review hundreds of product descriptions on the Havaianas website to check if the brand lists where the products are made. I also visited one Havaianas store and some stores that sell Havaianas products, checking multiple items. So let's find out where Havaianas are manufactured.
Where Are Havaianas Made?
Havaianas footwear is manufactured in Brazil, and Havaianas clothing is manufactured in Portugal.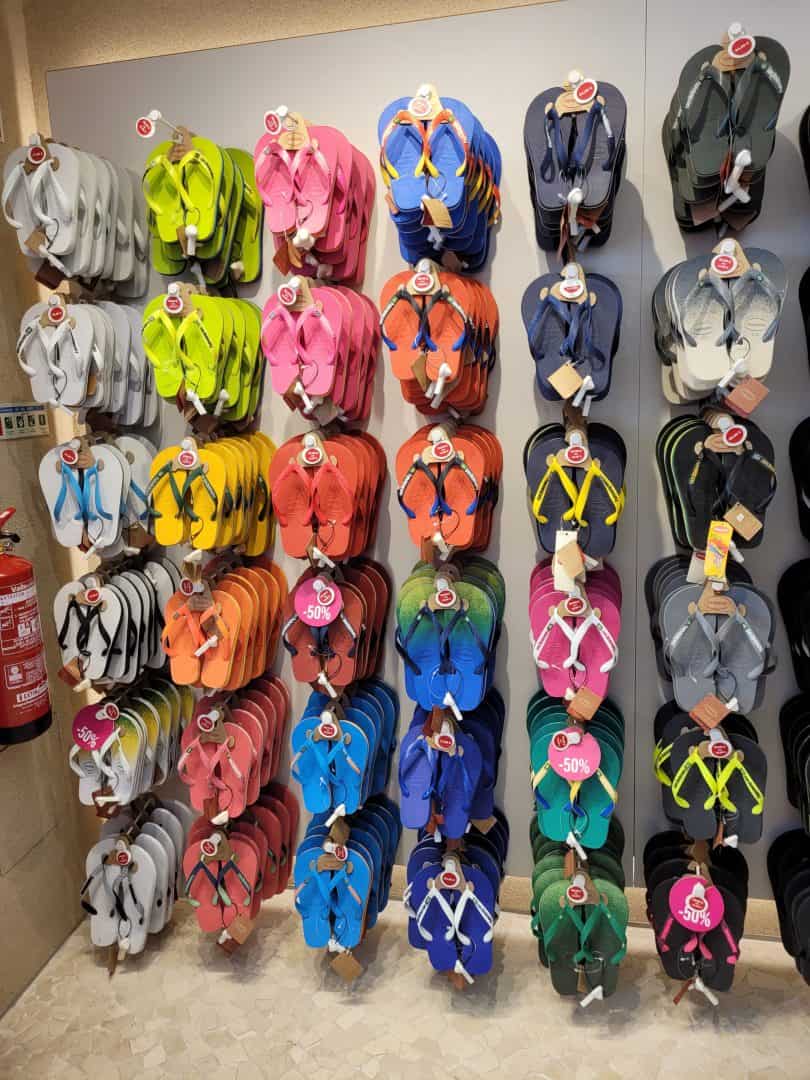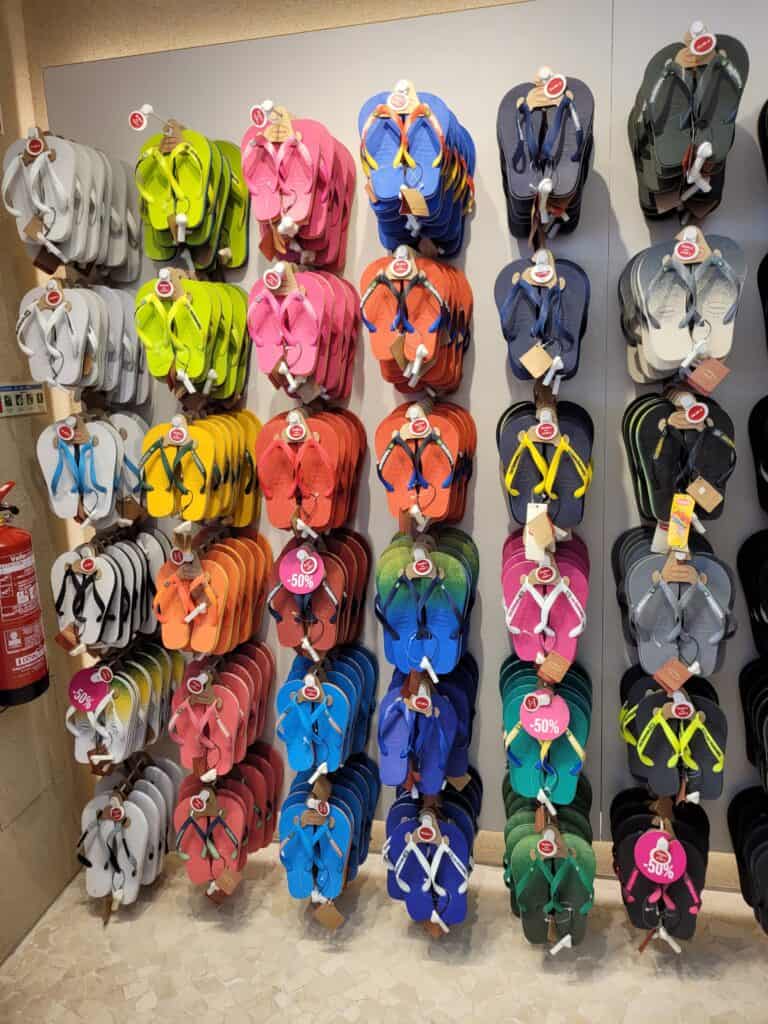 The Brazilian flip-flop brand doesn't list where its products are manufactured in the product description (they could improve the product descriptions overall since they barely provide any information).
Read: Where Are Crocs Made?
When researching the Havaianas website, you can read, "All the Havaianas products are made or designed in Brazil" in the FAQs section. If they said, "All the Havaianas footwear products are made in Brazil," I could accept it, but we know some Havaianas products are made in Portugal (I literally took pictures in their own store to prove my claims).
Usually, brands don't put any information on the website when products are manufactured in China, but this isn't the case with Havaianas. The brand should be proud to manufacture most of its products in its country and state that in the product description.
If you buy any Havaianas product, you should have a label saying where they are made since the US and EU legislation requires brands to indicate the country of origin.
Are Havaianas Made In Brazil?
Yes, all Havaianas footwear goods are manufactured in Brazil.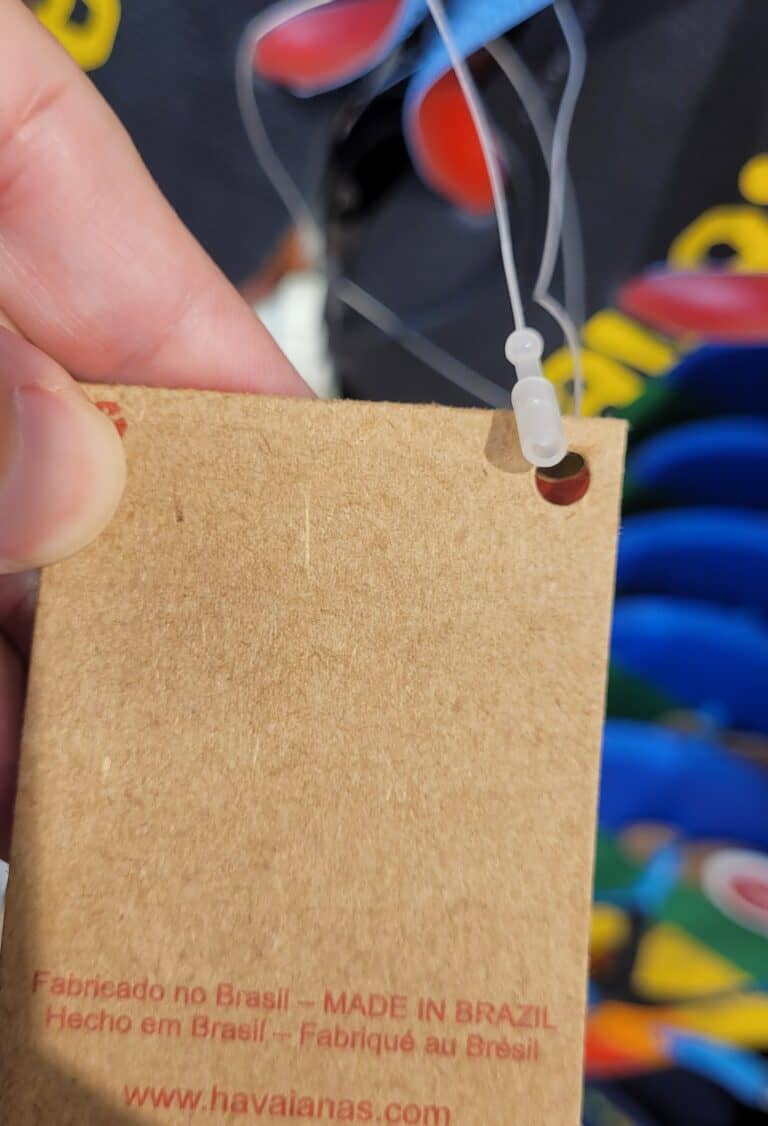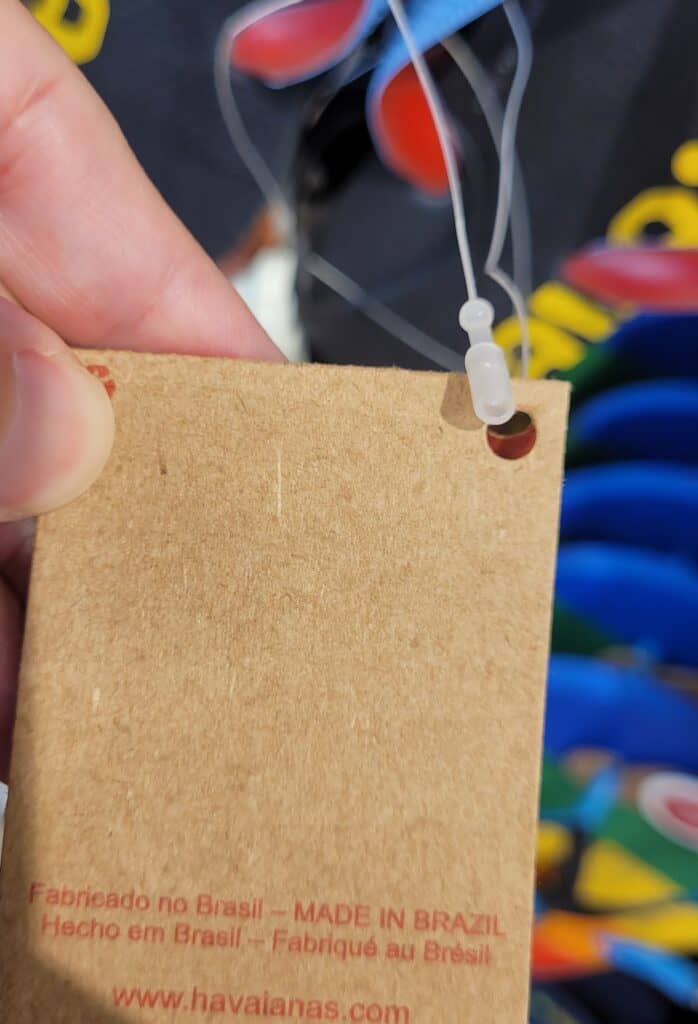 Brazil has a thriving rubber industry, and since Havaianas are made of premium rubber (the brand has a secret form), I am not surprised that they manufacture all the footwear in Brazil. If Brazil didn't have such excellent quality rubber, I wouldn't be surprised if the flip flops were manufactured in Thailand, the leader in exporting rubber.
Read: Where Are Zara Clothes Made?
Most of the manufacturing of Havaianas is made in Campina Grande (state of Paraíba) and the rest in Minas Gerais (I have asked for this information in-store, so I can't link to a website to confirm it).
It's something about a country that manufactures almost exclusively in its home country. I love brands that do this. I know that having the exact materials you need to make the goods (the rubber in the Havaianas case) is a great help.
Are Havaianas Made In Portugal?
Yes, Havaianas clothing products are manufactured in Portugal.
Read: Where Are H&M Clothes Made?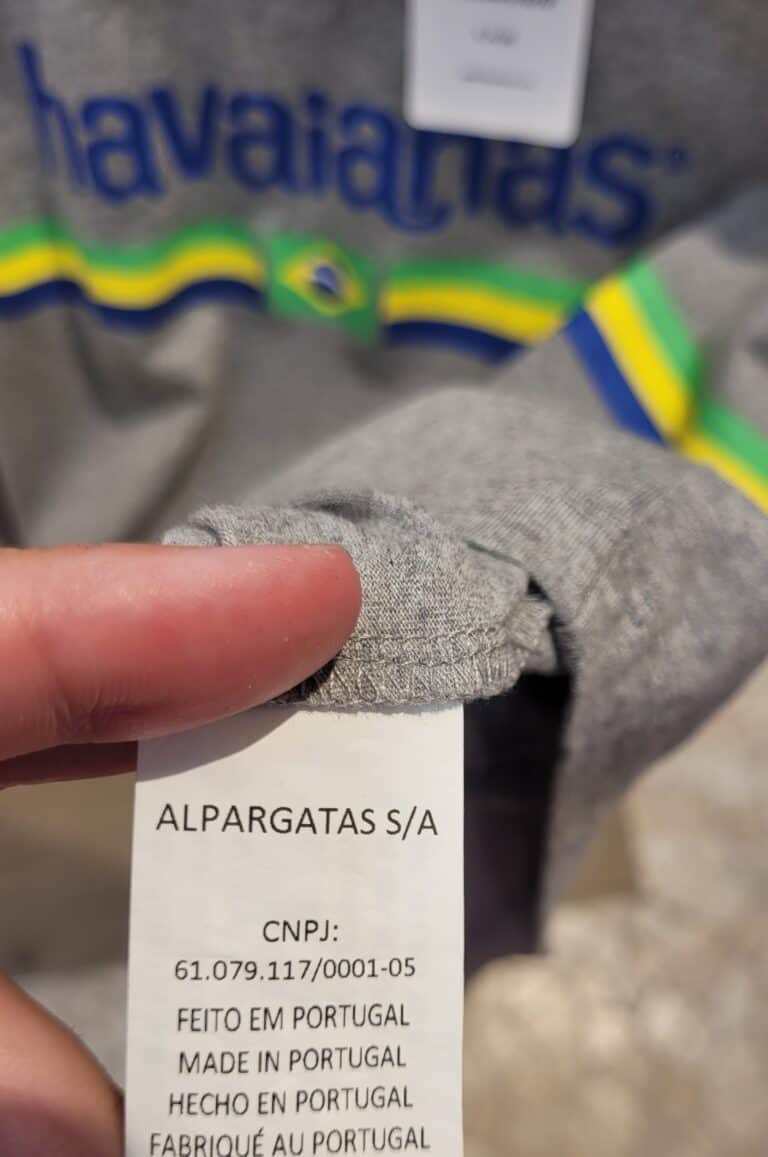 All Havaianas clothing goods I have found in-store were "Made In Portugal," but I believe a small portion is also "Made In Brazil." Unfortunately, I can't confirm that since I didn't find any. I did ask in-store, but they didn't know.
Read: Where Is Carhartt Made?
I am not surprised that Havaianas decided to manufacture what they know best (footwear, having rubber as the primary material) and outsource the clothing goods to Portugal. Many brands like Kenzo, Tom Ford, and Balenciaga also manufacture some clothing in my country. We are discussing very expensive brands here, so we know the quality is on point.
Common Questions About Where Are Havaianas Made
These are some of the most common questions about where are Havaianas made.
Read: Where Is Jack Wolfskin Made?
Where Are Havaianas Flip Flops Made?
The Havaianas flip flops are made in Brazil in Campina Grande and Minas Gerais. The majority of the footwear is manufactured in a factory in Campina Grande.
Are Havaianas Made In China?
No, Havaianas are not "Made in China," or at least, I couldn't find any. If you find any Havaianas "Made In China," avoid purchasing because the possibility that they are fake is enormous (unless you find some in the official store or official partnered stores, which I doubt).
Are Havaianas Made Of Natural Rubber?
Havaianas are made from natural rubber gum and a secret formula that only the brand knows. Since rubber is naturally waterproof and prevents slipping when walking, that makes the perfect beach footwear.
Conclusion About Where Are Havaianas Manufactured
So, where are Havaianas made? Independently on where they are manufactured, the Brazilian brand's popularity and sales keep growing year after year. I know I am a massive fan of Havaianas, and in fact, where the rubber flip flops are made shouldn't be a huge turndown for the consumer if they are of excellent quality, as is the case of this brand.
Read: Where Are Pull And Bear Clothes Made?
Always remember when it comes to footwear, you want to be the most comfortable possible. You never know if you will decide to walk around the beach or go somewhere after, and Havaianas can deliver comfort and avoid any slippering when walking.