This post may contain affiliate links. That means if you click and buy from that link, I may receive a small commission (at zero cost to you), which helps me maintain the quality of this blog. Please see my full disclosure policy for details.
Bacterias can cause a distinct odor between your legs due to sweating or lousy hygiene. The good news is if you are worried about smelly balls and junk stinks, you can fight it with the best antibacterial underwear.
If you have a very active lifestyle, where you go to the gym, exercise a lot during your workdays, move all the time to different places or work in a sweltering place, that means you will sweat a lot.
As you know, the area between our legs is a paradise for bacteria and germs. This area is prone to bacteria due to our body sweat. Combine that with a very active lifestyle, bad hygiene, and the wrong underwear, and you will have a big smelly problem down there. This can affect your sexual life and your confidence.
Read: How To Keep Your Balls Cool At Night?
Luckily for you, antimicrobial underwear for men can fight the bacteria and foul odor since it's built for resistance against sweat and fungus, eliminating any bacteria and improving your odor down there.
What To Look For In An Antibacterial Underwear?
These are my best tips when you are looking to buy antibacterial underwear.
Antimicrobial Material
Antimicrobial underwear is built to be resistant to bacteria and sweat. Some fabrics have natural antimicrobial properties (bamboo, merino wool), and others can be combined with chemicals to retard bacterial growth.
If you want to keep it the most natural, you can avoid exposing your balls and penis to chemicals and go for the natural choice of bamboo underwear.
Technology
Some antimicrobial underwear brands use silver ions that destroy the outer layer of bacteria, stopping its growth, and you smell fresh all day.
Silvadur technology is a more environmentally choice when compared with nanotechnology. If you care about the environment, you want to pay attention to the technology used on your underwear.
Silver technology effectively kills bacterias and fungus, but there is evidence that nanosilver can have some side effects on your natural bacterial balance.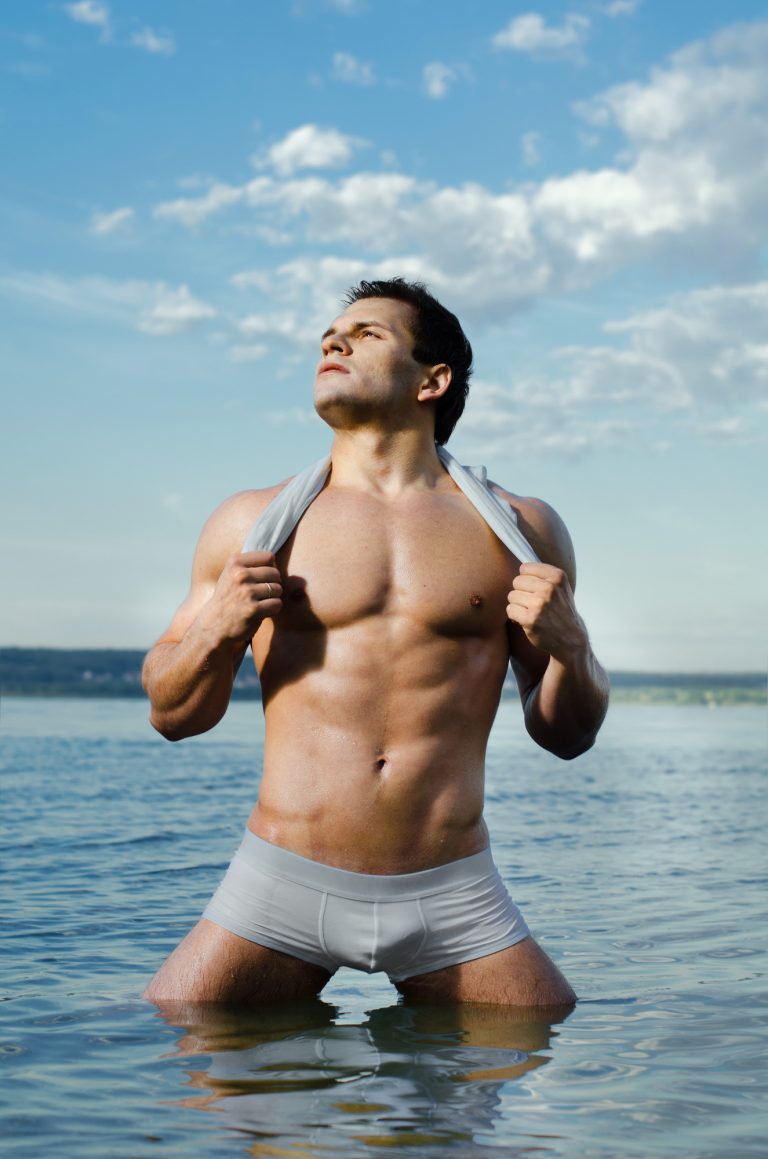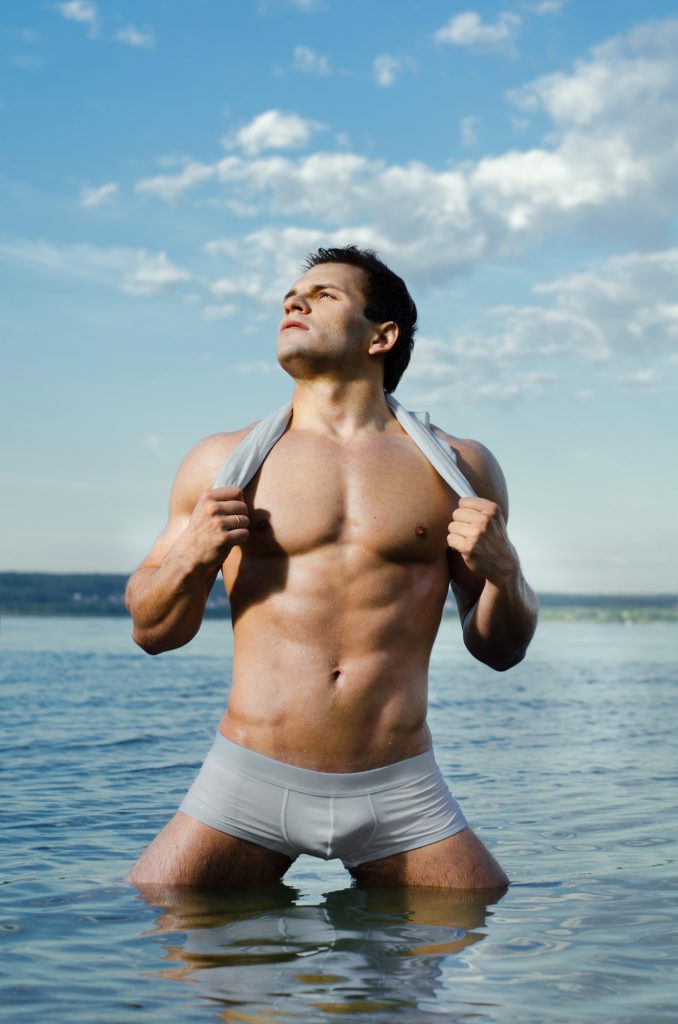 Design
No stink underwear, so you will buy the first antibacterial underwear you can find, and the job is done, right? Not necessary, because these days, you have a lot of antimicrobial underwear to choose from.
Learn how to get smell out your underwear here.
Keep in mind that you need to choose different styles for different activities. You might want to keep some antibacterial undies for the gym and others for some private workouts with your partner. Having smelly underwear on both activities can kill your confidence and reputation. It's important to know how many pairs of underwear you need.
Comfort
You also want to keep your comfort because underwear is something you use all the time (unless you are alone at home… it feels so good to go commando). Ensure your underwear is not tight and fits well.
It doesn't matter how many antibacterial properties the underwear has if it isn't comfortable.
Top 5 Best Antimicrobial Underwear for Men
1 – Ejis Essential Boxer Briefs
Features
95% Modal, 5% Spandex
Breathable micro modal fabric with silver-infused, anti-odor technology in a comfortable fly cut.
The light, breathable, silky-smooth micro-modal fabric feels up to 50% softer than regular cotton. With 5% Spandex to add stretch, it will possibly be the most comfortable men's underwear you've ever worn.
Silver-infused anti-odor technology: Smell fresh all day with advanced SILVADUR technology embedded into every boxer brief. Real silver ions in the fabric fight odor-causing bacteria to keep you looking and smelling your very best – a more environmentally-conscious alternative than using nanotechnology.
These boxer briefs are designed with extra wide waistbands and an extra-large comfort pouch with fly for easy access while keeping you comfortable all day long. These boxer briefs are also the perfect length never to ride up, while the micro modal fabric dries quickly, is machine washable, and won't shrink in the dryer.
Ejis is, to me, the best antibacterial underwear for men on the market. I love the fact they have silver-infused anti-odor technology incorporated in these boxer briefs.
The industry standard for any garment is 50 washes, but SILVADUR durability ensures that the odor protection will last as long as your Ejis product. Independent tests performed by the International Antimicrobial Council found that after 50 washes, SILVADUR was still 99% effective. This means you can wear your Ejis boxer briefs with confidence for a long time.
2 – ExOfficio Give-N-Go Mens Boxer Briefs
Features
94% Nylon and 6% Spandex
Prevents Odors: Odor-eliminating Silvadur technology keeps you feeling fresh for the life of the garment.
Breathable Comfort: Mesh fabric improves breathability and wicks away moisture to keep you dry and comfortable.
Quick Drying: Fabric dries quickly so you can wash, wear & go.
Made to Move: Lightweight diamond knit stretches for a comfortable fit.
Odor Resistant: Antimicrobial treatment reduces odors
Secure Waistband: Durable, comfortable waistband won't stretch out
They feature lightweight mesh fabric for comfort, a durable waistband that won't lose its shape, and antimicrobial treatment for odor resistance with SILVADUR technology.
If you tend towards the hot side and sweat a lot, these boxer briefs are an excellent choice for you. They can be a bit pricy compared to other underwear brands, but you will feel how less breathable your other pairs are.
3 – Merino Wool Underwear
Features
100% all-natural ultrafine 17.5-micron Merino wool has silky-smooth fineness for maximum gentleness on your skin.
Quick-drying underwear features a loop for hang drying when out camping, hiking, hunting, working, playing sports, skiing, snowboarding, or partaking in any outdoor activity.
Keeping you cool in summer. Ideal for wearing long johns, winter gear, snow clothing, and an extra inner layer in cold weather.
Merino wool's natural wicking and odor-resistant properties keep you dry and comfortable while active in cold weather. Through the process of wicking, Merino wool is the most breathable fabric and absorbs moisture better than any other fibers. Wicking refers to a fabric's ability to pull moisture away from your body and keep you comfortable.
Check the best underwear for football players.
Merino wool underwear is another great choice to fight bacterias since it's quick-drying and keeps you cool in summer. Wool is also a great antimicrobial fabric.
4 – Clevedaur Men's Underwear
Features
92% Lenzing Micro Modal, 8% Spandex
Breathable and moisture wicking fabric underwear keeps you dry and cool all day. These boxer briefs are perfect for home, workout, travel
3D pouch underwear for men gives your stuff support
No-chafing flatlock, no side and back seams, tagless boxer briefs for men let you more comfortable
3 1/8″ Wide Crotch: Boxer briefs with horizontal fabric crotch give you more comfortable when movement
Clevedaur underwear is made from modal fabric: a soft, smooth, and breathable fabric. It can provide more flexibility, durability, and mobility, making them perfect to avoid any sweat and bacterias.
5 – New Balance Men's Boxer Shorts
42% Nylon, 42% Polyester, 16% Elastane.
Advanced 3D adaptive fit with superior stretch and recovery. Body-hugging without the pinch.
Proprietary fabric moves moisture rapidly to dry quickly and offers antimicrobial properties to resist odors.
Wide ergonomic waistband with Plush Raised spots designed to facilitate moisture movement.
No-ride up, 6-inch inseam with supportive no-fly pouch.
Minimal seams and tagless for comfort.
A proprietary fabric moves moisture rapidly to dry quickly and offers antimicrobial properties to resist odors.
These New Balance boxer shorts are an excellent choice for workouts using the nb flex technology, the unique three Dimensional (3D) stretch and recovery provide comfort and support in a wide variety of activities.
Common Questions About Men's Antibacterial Underwear
These are some of the most common questions about men's antibacterial underwear. Knowing the answer to these questions can help you make a better decision about what antifungal underwear to buy.
What Is Antibacterial Underwear?
Antibacterial underwear contains nanoparticles of silver which prevent the production of bacteria when you sweat. This will help to reduce the odor and kill the bacterias.
Most of the antibacterial agents are silver-based, but different brands can also have non-silver-based antimicrobial properties.
What Does Antimicrobial Underwear Do?
Antimicrobial underwear offers protection against microbes, bacteria, mold, fungus, etc. – by attacking pathogens on a cellular level to prevent reproduction and growth. Of course, it depends on the product and what technology the brand uses.
What Is The Best Antibacterial Fabric?
The best underwear antibacterial fabric is silver-based, as silver ions destroy the outer layer of bacteria, adding a protective layer. It's very effective in killing harmful organisms.
Discover the best underwear for jock itch
Unlike synthetic fiber's natural resistance to microbial growth, the silver ions inhibit the development of the fungi.
What Kind Of Fabric Is Antibacterial?
Bamboo
Polypropylene
Polyethylene terephthalate
Nylon
Wool
Cotton
Silk
Keep in mind that antibacterial treatments can be applied to any fabric.
Is Antimicrobial Underwear Safe?
Yes, but you need to keep an eye on what materials are being used. I never had any problems with underwear and socks made from silver or nanosilver, but some people developed side effects to disrupt the body's natural bacterial balance. We have also to remember that some bacterias are suitable for our organism.
Best Antibacterial Underwear For Backpacking
If you are into running, fishing, hiking, camping, hunting, or anything recreational in the outdoors where scent control and comfort are essential, I would highly recommend Meriwool underwear.
If you use this underwear a few days straight, you will not feel the smell (remember this is perfect for multiple days on backpacking trips).
Unlike other textiles, Merino wool is a reactive material that adapts to your body's temperature. It regulates so that you are never too hot or cold in any weather.
Merino wool has thinner, more delicate fibers that make it soft to the touch and cause no irritation to the skin. This underwear material is also ultra-soft, providing the comfort you need for outdoor activity.
Merino wool is one of the best materials for underwear (antimicrobial to eliminate odor, breathable and wicking to keep everything dry, soft for comfort).
Conclusion: Best Antimicrobial Underwear For Men
Wearing antibacterial underwear is one of the best ways to keep you fresh and odor-free down there with your manhood. The best antimicrobial underwear will prevent any bad smells, nasty bacteria growth and development, and protect your privates naturally.
With the best antibacterial underwear, you can feel comfortable in any lifestyle activity you have, from the gym to vibrant sexual life.
Of course, antimicrobial undies are not magical. It would be best if you still changed your boxers and briefs daily and have a shower every day.
So if you had enough sweaty balls and a funny smell down there, what are you expecting to try some of my best suggestions of antibacterial underwear? What styles of antibacterial underwear have you tried before? Share with me in the comments.