This post may contain affiliate links. That means if you click and buy from that link, I may receive a small commission (at zero cost to you), which helps me maintain the quality of this blog. Please see my full disclosure policy for details.
Underwear for men can be a controversial topic, depending on who you speak. Questions like "do men wear thongs?", "should men wear thongs?" or "Is it ok to see males in thongs?" are becoming more usual than you think since some guys have the curiosity to wear a thong or to know if it's acceptable in the eyes of society.
The market for men's thongs has been growing, and the options are becoming more and more diversified. So let's find out if men wear thongs, and why you should or not wear them since everyone has different needs.
Do Men Wear Thongs?
Yes, men wear thongs for different reasons. It doesn't matter if guys wear simple thongs, g-strings, or t-strings. Guys can wear them all in diverse situations since they can serve different purposes.
Read: What Is A C-Ring Underwear?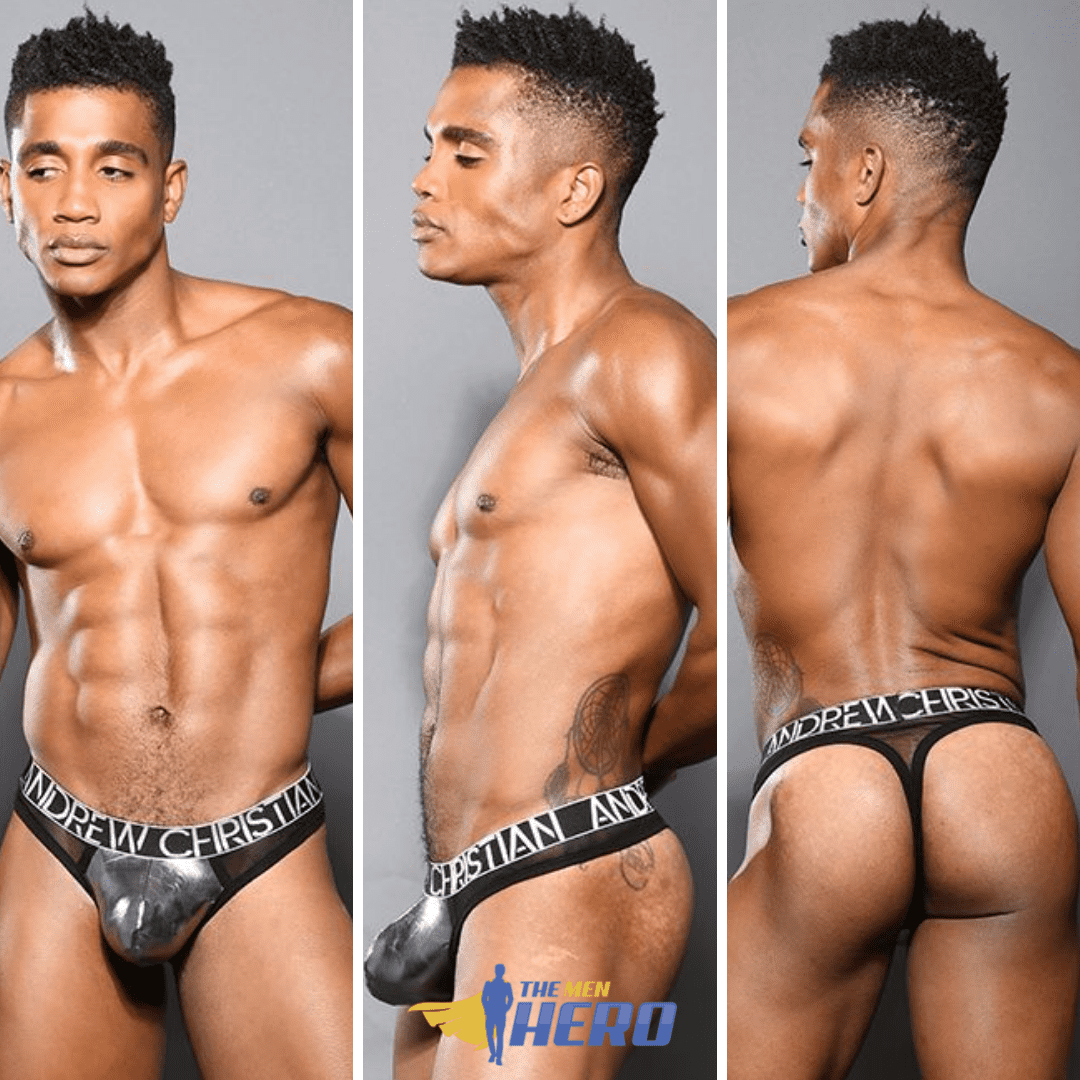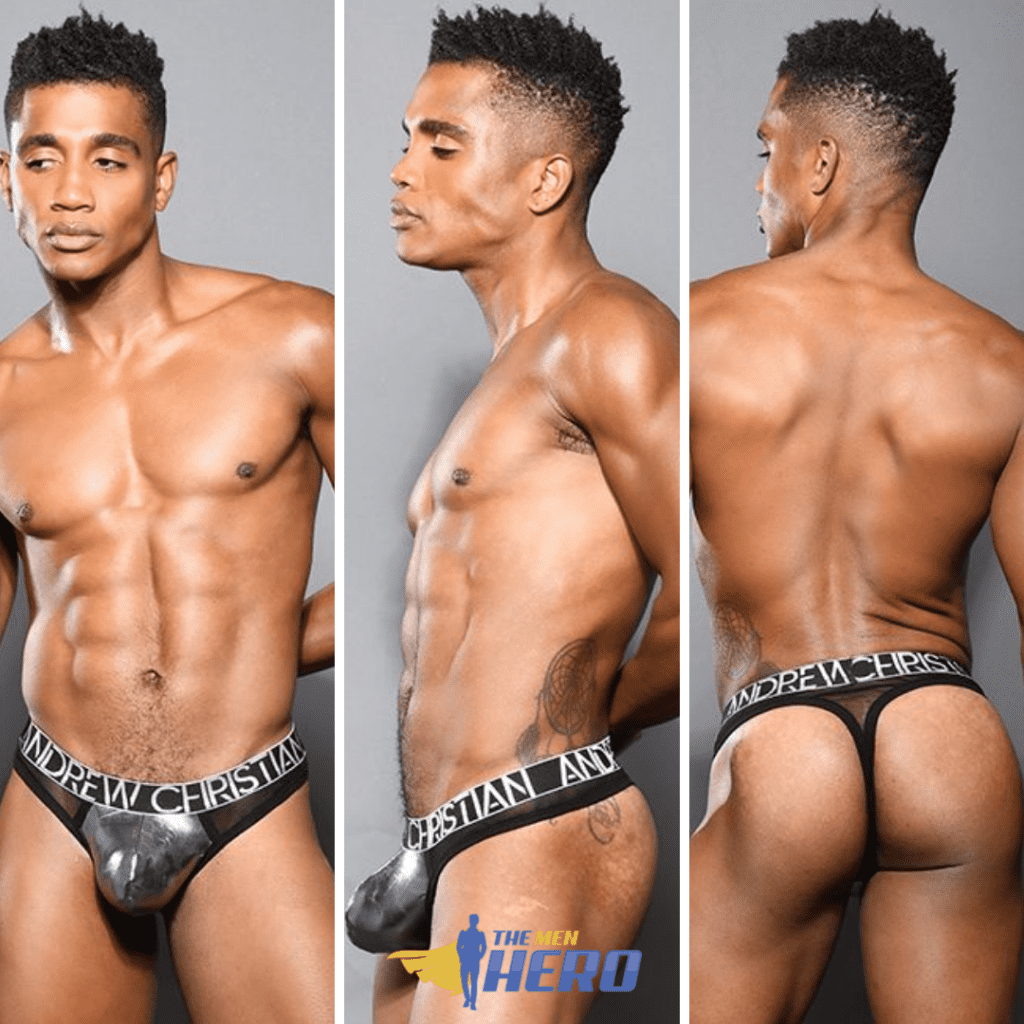 Some guys wear thongs because they feel more comfortable and freer. Other men wear a thong under their exercise shorts because they become more unrestricted in that area and can move freely. In addition, it's prevalent for male dancers and stage artists to wear a thong when performing.
Some other guys feel sexy wearing a thong, so it doesn't matter if you have a business suit, a robe, or a pair of jeans. Thongs are an option, and guys wear them without any problems.
I have tried men thongs for a couple of days for this article, and it did feel strange to wear one for the first instants, but after that, you become more and more comfortable with it, and it becomes just a piece of underwear. It's also about confidence when you wear one.
Can Men Wear Thongs?
If you ask yourself: should men wear thongs? The answer is absolutely, men can wear whatever they want for underwear, and thongs are included in that set. So it doesn't matter what underwear style you like, if it's boxers or briefs, thongs, jockstraps, trunks, or going commando.
Some girls and guys ask their male partners to wear a thong, and they love it. You would be surprised with how many guys you know or have known that had worn a thong at least once in their lives.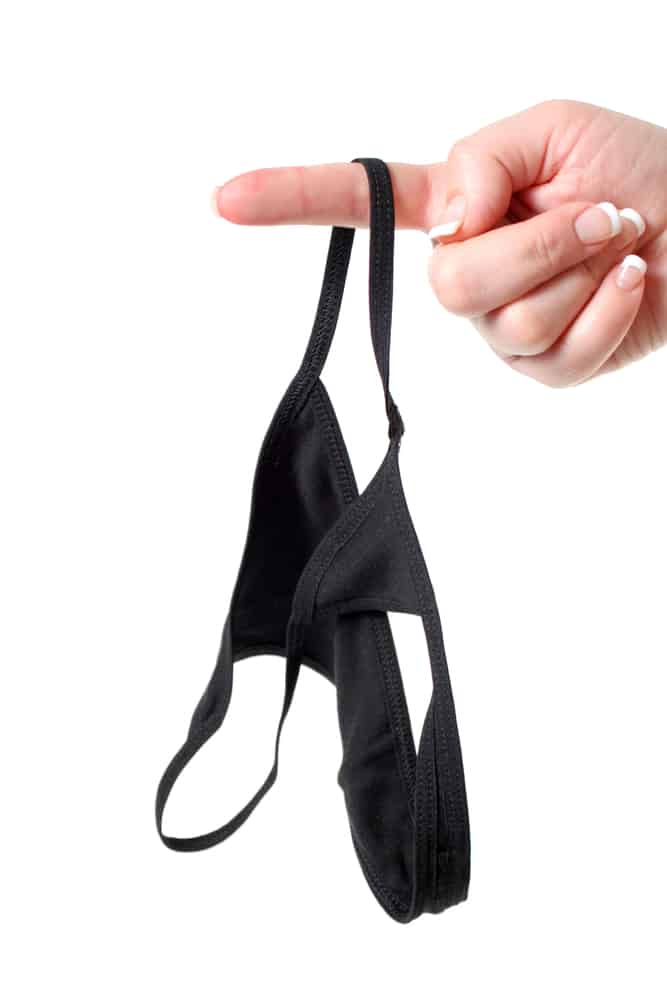 Read: Do Men Wear Bras?
If you pay attention to the gym (or any sports you play) locker room, it can be challenging to see a guy wearing a thong, as there is still a huge stigma in the male community about men wearing thongs. But I have seen a couple of them wearing it (a tiny amount), and nothing happened. No one was staring at it, no one spoke about it, and nothing really happened.
It's different if you are with some mates since they can have some banter about it (we all know how guys can be around friends). At the end of the day, apart from a locker room situation and some extraordinary events like going to the hospital or needing to be undressed, you will not show your underwear to most people you know. In case you do, be confident about wearing a thong.
Why Do Guys Like Thongs?
There is a couple of reasons why guys like to wear thongs.
Thongs Are Comfortable
Many guys agree that wearing a thong makes them feel more comfortable, especially if they need to wear jeans, shorts or anything for exercise. Some men like to feel the freedom down there but can't go full commando because they need some support (especially if they are well endowed), so thongs are a great option.
That's why it's so important to choose the right size, fit, and materials (nylon, cotton, and spandex are great choices) because they are all related to comfort. Some guys love to wear thongs in Summer because they feel uncomfortably hot with other undergarments.
Thongs Make You Feel Sexy
Men wear thongs to feel sexy. How could a thong not be sexy? They offer minimal coverage, highlight the body's natural curves, and it can be a secret between you and your partner that no one knows, and mystery can be sensual.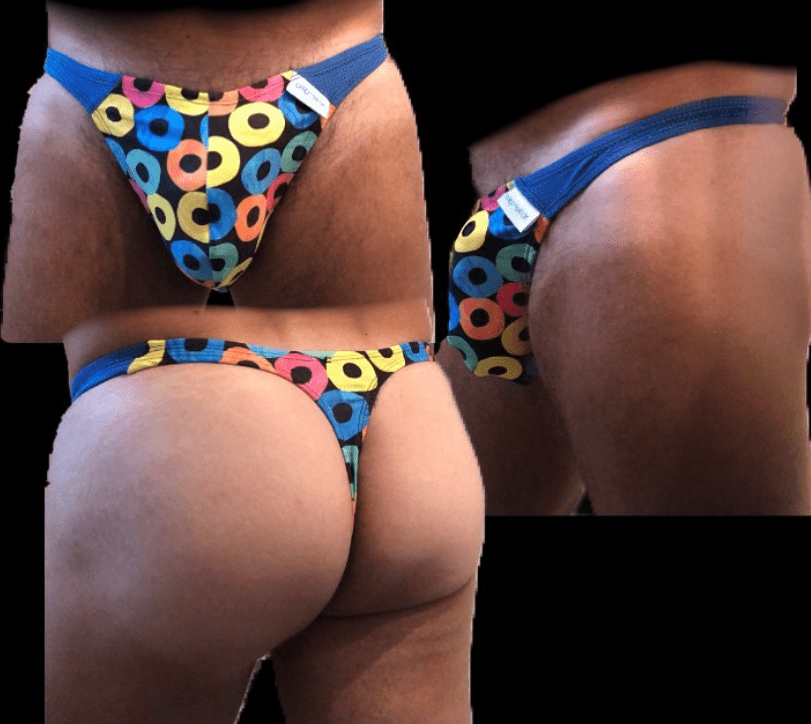 Read: Best Men's Nude Underwear
The fact that a thong offers minimal coverage leaves little to the imagination, having that extra bit of speculating. Most men usually love this kind of game, boosting their confidence. Let me just say that most women tend to love a man in a thong, since it's an enhancing underwear.
Thongs Reduce The Visible Underwear Line
It doesn't matter if you are a man or a woman if you wear a tight pair of jeans, chinos, or shorts; sometimes your underwear lines are visible. Thongs are great to ensure that your boxers or briefs lines are not perceptible.
I would also say that thongs are great for men to wear under swimming shorts, especially on the beach, since they provide support and keep your penis quiet if you get too excited.
Why Some Guys Avoid Thongs?
I have told you all the positives about men wearing thongs, but you also have the negatives.
Thongs Can Be Uncomfortable
Some men just feel too uncomfortable about wearing thongs because they are used to a specific underwear style. When you wear any underwear, you barely notice you have them, but for some guys, wearing a thong is remembering them that they have one every time they move.
The wrong size, fit, and fabric can make a thong uncomfortable, but for some men, wearing a thong is just not meant to be.
Health And Hygiene Concerns
Since you have less fabric around your private parts, the thong will absorb every discharge, and it can become really smelly depending on the material. Also, if the fabric is not the most breathable, it can allow moisture to be trapped and increase the chances of bacteria, leading to some infections.
Read: How To Get Smell Out Of Underwear?
Another problem guys can face when wearing a thong is that if they don't clean their ass perfectly, the smell or stains can go to the jeans or pants. Again, a hairy hole of excessive sweating can cause this problem.
Skin Contacts With Your Clothes
If you have sensitive skin around the junk and butt area, wearing a thong might not be for you since the friction of your clothes with your skin can develop some rashes. Don't forget that thongs only protect your penis and balls.
Best Thong For Men
I wanted to choose the best thong possible to try, and that's why I have tried a few different brands and styles. The Andrew Christian thong from the Almost Naked collection was my favorite by far.
Fabric – 95% Polyester, 5% Spandex
The super-soft fabric feels like you're not wearing anything at all.
No hidden cups, straps, or padding; just a supportive and accentuating fit
Sticking, squashing, re-adjusting, sweating, and chafing has been virtually eliminated.
Almost Naked anatomically correct pouch allows you to hang naturally in front, creating an enjoyable and unique wearing experience.
I have to say that this thong from Andrew Christian was incredibly comfortable, and I was surprised with the support provided to my balls and penis. I even forgot I was wearing a thong at some point.
The fabric was very soft, and I didn't feel hot, cold, or sweaty down there. You can also not feel that bit that goes between your bum cheeks. I will be honest and say I would wear this pair again. One of the best male thongs.
Common Questions About Do Men Wear Thongs
These are the most common questions about do men wear thongs.
Is It Normal For Men To Wear Thongs?
It's absolutely normal for a guy to wear a thong, no matter the occasion. Just feel confident when you do it because no one will know unless you tell or show.
Do Straight Guys Wear Thongs?
Yes, straight guys wear thongs. Wearing a male thong is not exclusive to gay men. You would be surprised by how many male athletes wear thongs.
Are Men Thongs Comfortable?
Yes, like any piece of underwear, thongs can be very comfortable if you buy the right size, fit, and materials. Sometimes you need to try a couple to ensure you find the perfect thongs for you.
Read: Do You Wear Underwear Under Running Shorts?
Can Men Wear Women's Thongs?
Yes, men can wear women's thongs if that's their personal preference. However, wearing a male thong brings more benefits since it provides more support to your junk and balls, making you more comfortable.
Do Men Like To Wear Thongs In Public?
Most men that wear thongs don't wear them in public (for example, in locker rooms) because they feel embarrassed that other guys will think they are less of a man. It's all a matter of confidence, in my opinion.
How Many Men Wear Thongs?
I do not doubt that we have more guys wearing thongs than we can imagine these days. However, since most of them are still afraid of what others can think of them (less masculine or doubts about their sexual orientation), they don't share with anyone they are wearing thongs.
Conclusion On Do Men Wear Thongs
Do men wear thongs? Yes, men wear thongs, and you should know that both men and women can wear them without any problems. Society is changing, and more men are more open about wearing thongs, especially straight guys.
My advice is, if you are curious, buy a thong online, try it at home for a couple of hours and even go outside and see how it feels. Then, if you like wearing a thong, repeat it more times. If you don't, just stick it with your usual underwear. After all, not all products are for everyone, and the same happens on thongs for men and women.