This post may contain affiliate links. That means if you click and buy from that link, I may receive a small commission (at zero cost to you), which helps me maintain the quality of this blog. Please see my full disclosure policy for details.
Men's nude underwear is not the sexiest item in a men's wardrobe, and it can be pretty dull if you think. It's not romantic, it's not sexy, and it's not enjoyable to shop.
But when it comes to getting ready, nude underwear simplifies the stress of color showing or a panty line becoming visible to others when you are not paying attention.
You have many men's nude underwear styles available these days with different features, so I will show you how to choose the best one for you.
What To Look For In Men's Nude Underwear?
When buying nude male underwear, you need to pay attention to a few things before choosing what's the best for you.
Color
Just because a style is uncolored doesn't mean it won't show. You need to check your skin tone with the underwear color. Some men have darker skin than others so you need to buy the color that matches your skin tone.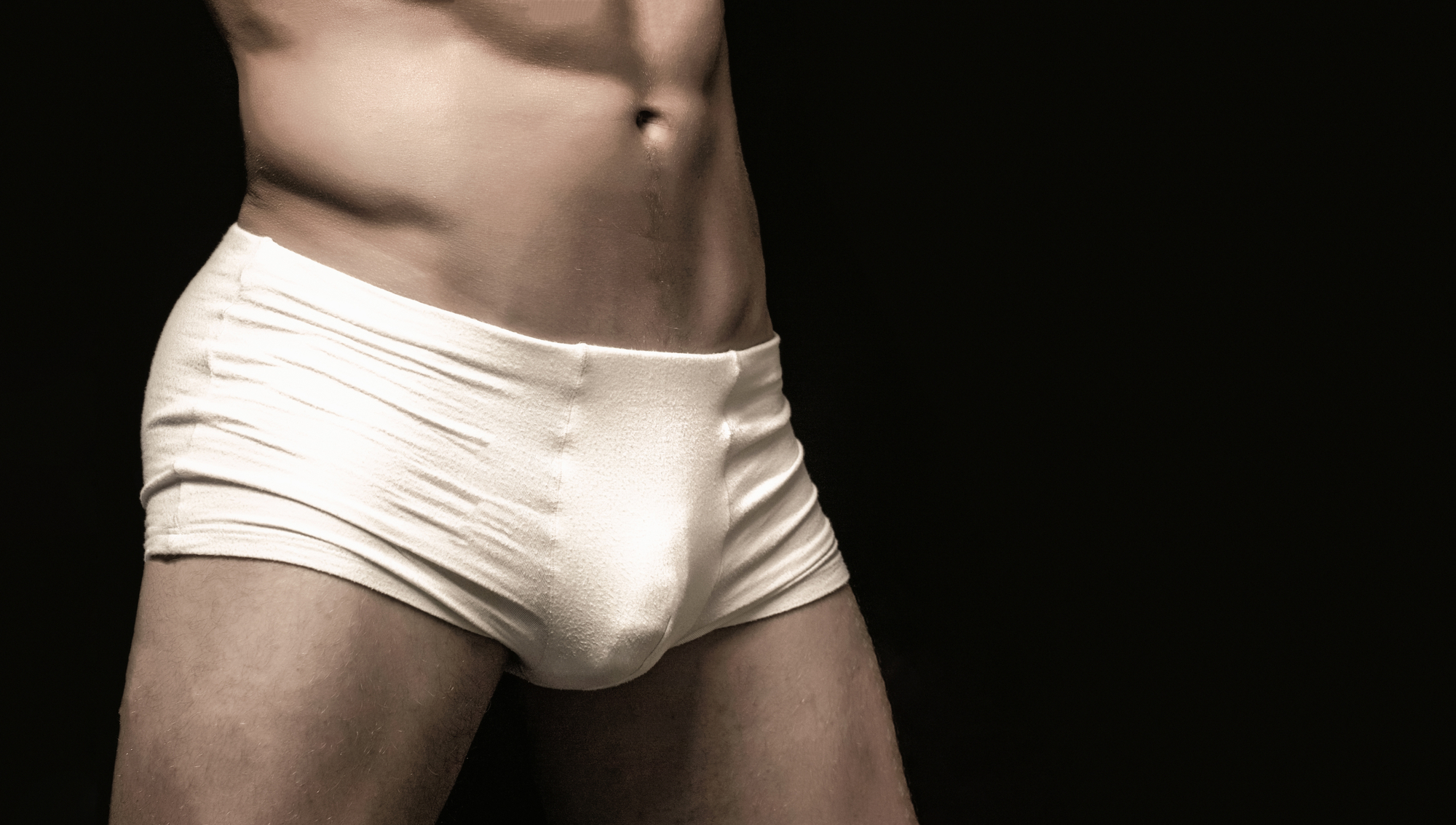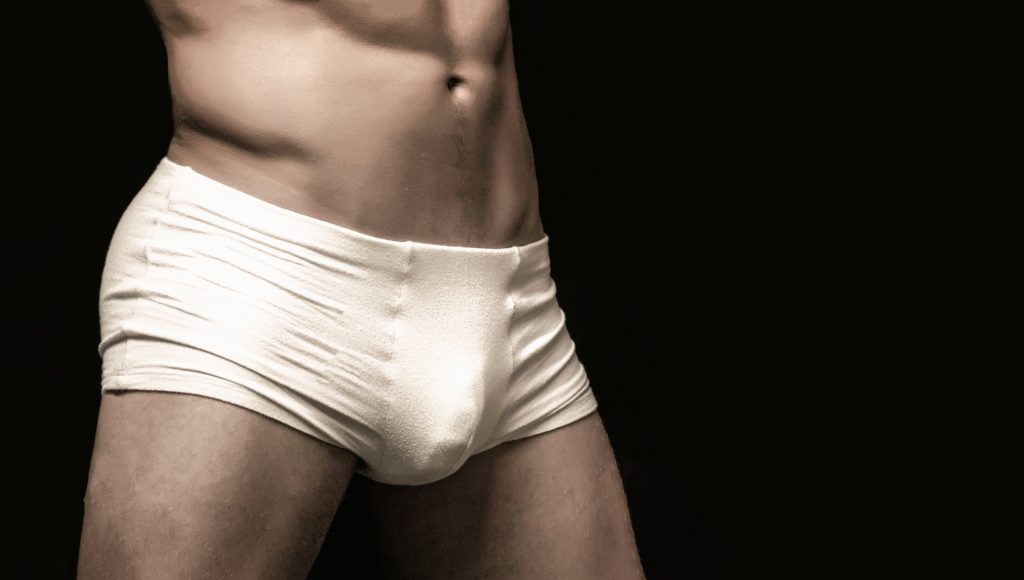 If you fail to match your skin tone, you are missing the point of wearing nude underwear. If you are shopping, you can put the underwear close to your skin and check if it is the best color match. If you are shopping online, you will have to guess, but you will know the closest to your skin color.
Learn how to organize your underwear.
Nude underwear is much more than beige these days. Brands like Nubian Skin, Simply Be, Marks & Spencer, and Victoria's Secret (most of them for women) have also created nude underwear for different color shades that will suit other people. I will show you some of the best for men.
Shape
The idea of wearing nude underwear is to create an illusion you have none. Tight styles can create unnecessary bunching. That will not be a problem if you wear a voluminous silhouette. If you wear skinny jeans, people might detect the shape of your underwear.
Thongs, jockstraps, or briefs tend to be the best invisible underwear for men.
Best Nude Male Underwear
1 – LilySilk Men's Silk Boxer
Features
100% mulberry silk for ultimate luxury, comfort, and skin hygiene; Stretchy fabric, flirty and comfy to wear.
Fibroin, a protein that is the chief constituent of silk absorbs excess moisture and regulates temperature helping to reduce itching, redness, thrush, penile infection, and excessive sweating for men.
The silk briefs cover the basic essentials of the wearer, elastic and stretchy, give enough room for your private.
Dermatologists recommend natural silk clothes for the cool touch and breathability. Great for preventing wrinkles, dry skin, and additionally, its breathable fabric doesn't take the moisture away from your skin.
LilySilk is expensive but is absolutely worth every cent and that's why is my first choice on men's nude underwear.
The mulberry silk is so soft that you feel your underwear is literally your second skin. It's also a great choice if you have a very active lifestyle since silk absorbs excess moisture and regulates the temperature, helping to reduce any future problems.
2 – Luft Men's Fine Linen Underwear Boxer Shorts
Features
100% fine linen modern luxury. High-quality ultra-soft premium classic men's innerwear
Classic button fly with pull on closure with odor-resistant technology wrinkle-free garment
Slim, relaxed fit undershorts to wear with jeans, chinos, pants, shorts.
Daytime or comfy sleeping shorts for nighttime.
No ride up short leg knickers with pouch
Luft boxers are made 100% from linen that is prewashed against shrinkage. This is a perfect fabric for underwear and feels really comfortable. These slimmer-fit shorts consists of 3 panels to dodge any discomfort in the middle seam resulting in unique softness and breathability.
Read: Best Underwear For Well Endowed Men
3 – iKingsky Men's Long Leg Boxer
Features
85% Polyamide, 15% Spandex
This boxer features a 3-dimensional pouch to provide a contour definition under jeans
The long length of the legs protects against rubbing and chafing during an activity
The micro modal fabric creates a men's underwear collection that gives you all-day comfort
Built-out pouch for comfort & support
iKingsky is very comfortable and perfect for hiding you are wearing underwear if this is your skin tone. It also gives you great support for your balls and junk.
4 – Capezio Men's Full-seat Dance Brief
Features
66% Nylon, 19% Polyester, 15% Lycra Spandex
Hand wash, no bleach, line dry
Full bottom dance brief
Dryline fabric technology includes VisaEndurance to evaporate moisture
Double layered elastic waistband
Knit elastic waistband with shaping dart
Perfect for dancers
Capezio is designed for dancers, but you can wear these briefs daily or as a cosplayer. since costumes and bodysuits look a lot better when there isn't a random package poking around.
Read: What Is C Ring Underwear?
These briefs are made of nylon and stretch spandex blend that features dryline fabric technology to wick moisture and keep your privates dry. The knit elastic waistband with a shaping dart gives extra comfort and support while performing. This brief provides full coverage and will stay concealed under layers.
5 – ZZKKO Mens Boxer Briefs
Features
100% polyester. Soft and breathable, friendly to skin, no irritation.

Good Elasticity: 4-way stretch construction moves better in every direction.
Fast-wicking: Wicking moisture away from your skin keeps you cool and dry.
Supportive U Pouch: Double-layer U pouch men's trunks underwear makes you feel smooth in sensitive areas.
Standard Size: This men's underwear boxer trunk is made in Standard American Size. If you prefer a slightly loose, please choose bigger one.
6 – iKingsky Men's Low Rise Thong
Features
85% Polyamide, 15% Spandex
Thin, lightweight, and super stretchy
Ideal as underwear for hot climates, but can also be used as a liner for traditional board shorts or workout pants
These sexy men's thongs are designed as a low rise style, which falls below the natural waistline, and stays hidden underneath pants and jeans
The dazzling colors and designs available offer you a great way to accessorize your bulge, depending on your personality or occasion.
Read: Do Men Wear Bras?
7 – Joe Snyder
Features
Nylon 80% Nylon 20% Lycra
Great pouch to enhance the look of your package
Cupping action that gently lifts your stuff up and out
Designed to be worn as underwear and swimwear.
Common Questions About Nude Men Underwear
These are the most common questions about men's nude underwear.
When To Wear Nude Underwear?
When you wear white pants, you need nude underwear. The reason is panty lines are much more visible under white pants, so when in doubt, wear nude boxers or briefs.
Do you know how many pairs of underwear should a man have? Learn now.
What's The Difference Between Nude Underwear and Nake Underwear?
Nude underwear is any undergarments style with your tone skin. On the other hand, naked underwear can be any color but will show a lot more of your junk or ass.
Conclusion: Men's Nude Underwear
These were my choices about the best men's nude underwear in the market. Both LilySilk and Luft are excellent choices in nude men's underwear, and you should try one of them.
When it comes to choosing the best fit for you, you need to check your skin color to match your underwear color and shape. Remember, you don't want to create unnecessarily bunching.
Do your wear nude men's underwear? What is your favorite men's nude underwear? Share with me in the comments.