This post may contain affiliate links. That means if you click and buy from that link, I may receive a small commission (at zero cost to you), which helps me maintain the quality of this blog. Please see my full disclosure policy for details.
It can be challenging to find underwear that fits well because of your endowment. But, let's face it, not all brands are created equal when it comes to this critical feature, and that's why I find out the best underwear for well endowed men.
There are many different styles of men's underwear on the market that can accommodate a larger package. However, with so many choices available, you can feel overwhelmed when picking a pair.
Read: How Many Pairs Of Underwear Should A Man Have?
Having a big package without extra space on your undies can bring a significant amount of discomfort, and that's the last thing you want when you are running or at the office. So let's find out what is the best underwear for men with big packages.
What To Look For In Underwear For Big Dicks?
These are the features I would look at when buying the best underwear for well endowed men.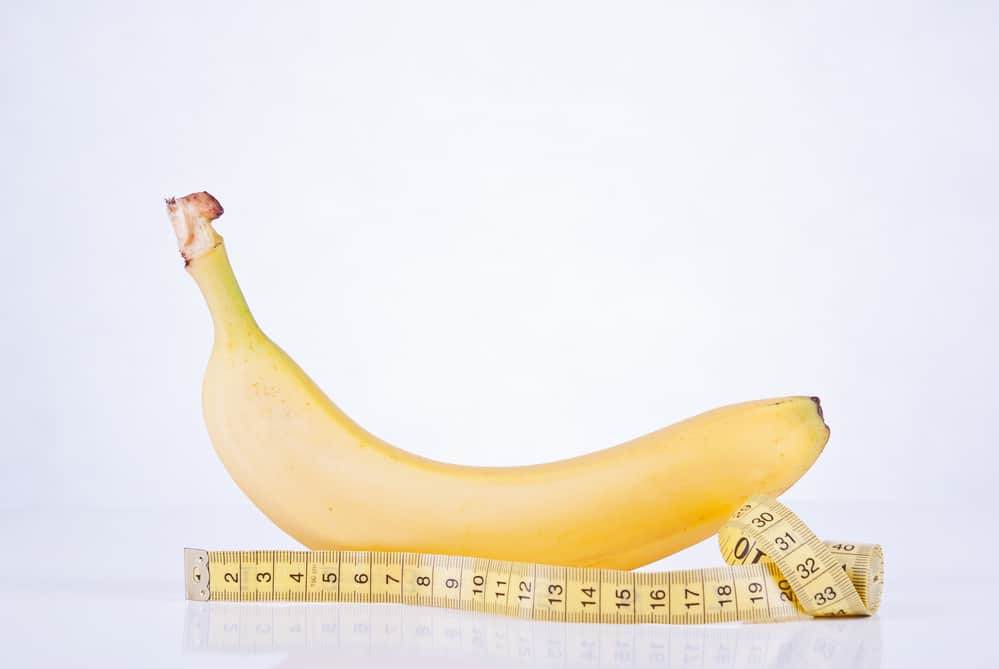 The Type Of Underwear
The type of underwear you wear is probably the essential choice. Should you wear boxers or briefs? Boxers provide a lot of space, but you will feel your junk hanging around everywhere when you walk. Briefs can offer more support but feel tight when not bought in the correct size with the right features for well endowed men.
Read: What Is C Ring Underwear?
The best choice is to buy boxer briefs since they give you the best of both worlds. You will get the support and space needed to be comfortable on any occasion. I would also say boxer trunks are a great choice since they give you some support and you still have space for your junk.
The Material
I would choose spandex when it comes to the best fabric in men's underwear for well endowed men. Spandex is excellent due to its elasticity properties and will keep you comfortable all day. It also conforms to the body so that the fit will be great.
Many people wear cotton underwear, and that's not a bad choice due to its breathability. However, cotton stretches over time, and you lose the compression.
The Size
One of the worst things is to buy the wrong size of underwear. You have to keep adjusting your junk because it keeps going to the wrong place, and that makes you feel uncomfortable.
If you buy the right size of underwear for big dicks and balls, you will not need to adjust many times during the day. Can you imagine being around loads of people for hours and not be able to change anything down there because you feel ashamed?
If you are continually stretching the waistband or pulling from the bottom to make more room for your penis, that means your underwear is the wrong size.
The Pouch
Most underwear brands are not suitable for men with big junk because they are not designed to give extra space to your penis.
Read: Best Antibacterial Underwear For Men
The pouch is a crucial feature on your underwear if you are well endowed. It provides extra space for your penis, avoiding your balls from rubbing against your penis and causing friction (if you are cut/circumcised, this can be painful since your penis is more sensitive).
The pouch is also a great way to avoid any awkward situations since it doesn't show a massive bulge on your pants (unless you want to). Have a look for pouch underwear when possible or even dual pouch underwear.
The Space
This is a simple one. First, you want to think about everything you have just read and ensure you have enough space for your penis inside your underwear. If you can't buy a new pair that fits your needs, you can try to stretch the underwear you have.
The Comfort
At the end of the day, the best underwear for well endowed men is the one that feels the most comfortable. You want something stretchy, the right size, that fits well, and if it has a pouch, even better.
Read: How Tight Should Boxer Briefs Be?
Top 7 Best Underwear For Well Endowed Men
Check out some of the best underwear for men with big dicks.
1 – Reebok Performance Boxer Briefs With Fly Pouch
Polyester and Spandex Blend material;
Moisture-wicking athletic performance boxer briefs wick moisture to keep you dry during intense workouts, practices, and games;
Performance stretch, quick-dry and have a stay-put design so they won't ride up;
Stretch fabric offers a full range of motion for peak performance
Mesh Pouch with a functional fly pouch made from a breathable fabric to keep you cool and comfortable
These Reebok boxer briefs are super comfy ​​and have a mesh pouch to keep your junk comfortable. I really like the snug fit this underwear has since you have good support and all the space you need without feeling your big penis moving all way around.
The mesh is also great for ventilation to prevent heat buildup and moisture retention. Overall great comfort and practicality for your big package. It's a perfect choice if you work out or run a lot since it's moisture-wicking and performance stretch.
2 – Poudew Soft Viscose Boxer Briefs With Pouch
95% Viscose, 5% Spandex
Breathable and moisture-wicking fabric underwear keeps you dry and cool all day. Poudew underwear for men is perfect for home, workouts, travel.
Contour pouch boxer briefs with a 3D pouch give your stuff the support it needs without feeling too tight.
No-chafing flatlock, no side and back seams, no binding fly men's underwear makes you feel smoother.
Tagless, soft wide waistband with back center no-feeling joining, horizontal fabric crotch, and 6 inches inseam men's boxer briefs let you more comfortable.
The Poudew Boxer Briefs are a very comfortable fit that moves with your body. A soft pouch gives you extra support without feeling too tight or pinching. In addition, the breathable fabric wicks away moisture to keep you cool and dry all day long.
Read: Why Do We Wear Underwear?
These boxers are tagless, so you don't have to deal with scratchy tags or waistbands. They also have a wide waistband that is soft and smooth against your skin. The no-ride-up keeps the underwear from riding up as you move, and a horizontal fabric crotch means seams will never touch your thighs.
3 – 5Mayi Boxer Briefs Regular Long
95% Cotton, 5% Spandex;
Comfortable to wear all day long and feel fresh all day;
3D Pouch Designer underwear with open fly underwear for men, body-defining fit, double stitched for durability;
Lightweight underwear;
Durable Waistband: 1.35-inch wide waistband, midway boxer briefs comfort to your package and support well.
The 5Mayi Boxer Briefs are soft to the touch and breathable for comfort. The 3D Pouch is designed to lift and support your "Manhood."
This underwear provides room in front but not too much so your "Bulge" won't show through your pants. This also means your package will not feel suffocated.
4 – New Balance No Fly Boxer Brief With Built In Pouch Support
90% Polyester, 10% Spandex
These boxer briefs feature an elastic waistband for added flex and will sit comfortably on the waist.
These briefs also feature a "no-ride" inseam, a tagless label, a supportive pouch, and articulated mesh panels.
These boxers are incredibly durable and are highly fade-resistant to washing and drying.
This New Balance pair features a no-fly front design that will keep your package up to where it belongs. It also has an elastic waistband, which means the boxer brief will sit comfortably on the waist instead of riding up or down all day long.
It features a supportive pouch and an anti-odor treatment, which means the boxer briefs will keep you dry and smelling fresh throughout the day.
5 – ExOfficio Give-n-go Boxer Brief
94% Nylon, 6% Spandex
Prevents odors – Odor-eliminating Silvadur technology keeps you feeling fresh for the life of the garment.
Breathable and comfortable – Mesh fabric improves breathability and wicks away moisture to keep you dry and comfortable.
Quick-drying – Fabric dries quickly so you can wash, wear & go.
Made to move – Lightweight diamond knit stretches for a comfortable fit.
The ExOfficio boxer briefs fabric is just amazing. It feels like you are not wearing anything at all. The moisture-wicking technology works pretty well. This underwear doesn't move out of place, which is lovely and looks fabulous even under dress pants.
Read: Best Underwear For Football Players
The elastic closure is significant to ensure you have the space you need and enough room for your junk to sit well with a certain amount of support. Great choice if you are going to travel.
6 – New Balance Boxer Brief Fly Front With Pouch
90% polyester and 10% spandex;
Tagless and breathable, providing you with the ultimate comfort.
A lightweight 4-way stretch supports your every move.
A quick-wicking design and mesh gusset moves sweat away from your body which will keep you cool and dry.
Perfect for working out, running, skiing, skateboarding, football, baseball, basketball, tennis, volleyball, soccer, and hiking.
These boxers feature an elastic waistband for added flex. Also feature a "no-ride" inseam.
This New Balance Boxer Briefs features a unique design that will keep you cool and comfortable. New Balance has designed this boxer brief with ultra-breathable vent panels, which allow air to circulate inside the garment.
Its fly front is made from soft coms for added comfort, while its pouch provides support and shape for your big package. It also features a no-ride inseam for all-day comfort.
7 – Obviously EveryMan – Trunk
90% Rayon, 10% Lycra
Pull-on closure
The perfect garment for daily wear.
AnatoMAX anatomical pouch technology, providing natural positioning with no readjustment required;
It is the ideal product for the active man and gives the perfect fit that you deserve.
The Obviously EveryMan trunks are robust, sporty, and provide a comfortable fit. In addition, the anatomical pouch offers the ultimate support for your package, ensuring it stays in place all day without feeling tight or uncomfortable.
Read: Do Men Wear Thongs?
Conclusion About The Best Underwear For Well Endowed Men
If you're looking for the best underwear for well endowed men, then it's time to stop guessing and start exploring. The type of underwear you wear can make a big difference in your comfort and well-being.
When buying underwear, it's essential to consider the size of your package as different styles may not be designed for hung men. It's also crucial that any undergarment provide adequate space so that nothing is constricting or uncomfortable while wearing.
You need to find underwear that will provide enough space for your package while also being comfortable and not causing chafing or irritation by rubbing against sensitive skin.
If you have some tips when it comes to the best underwear for well endowed men, share them with me in the comments.