This post may contain affiliate links. That means if you click and buy from that link, I may receive a small commission (at zero cost to you), which helps me maintain the quality of this blog. Please see my full disclosure policy for details.
When you think about the Ralph Lauren label guide, have you ever wondered what the difference between them is? Of course, there are many similarities since they are both parts of the Ralph Lauren brand, but some significant differences set them apart.
This differentiation inside of a brand is nothing unique for these premium brands. So you have Hugo Boss with the Boss label and the Hugo label with different customer segmentation and objectives. The Same happens with Tommy Hilfiger and the Tommy Jeans or even the Versace and Versace Jeans Couture labels.
Read: Differences Between Armani Labels
Over the last few years, Ralph Lauren has decreased the number of labels inside its brand, merging some of them into one tag, and I agree with this decision. Sometimes, it wasn't obvious what customers each tag was targeting, so the merge simplified the process. It was also overwhelming to open the Ralph Lauren website and see 17 different sub-labels in the past. Most customers don't even understand that a brand has different segmentations.
Read: Where Is Ralph Lauren Made?
Let's find out the difference between Ralph Lauren brands.
Ralph Lauren Labels Guide
Ralph Lauren currently has ten different labels inside its brand. So you can say that Ralph Lauren has eight fashion labels, one fragrance label, and one home label. They had something like 17 labels a few years ago, so I believe they have improved their marketing and segmentation to be less confusing to their customers.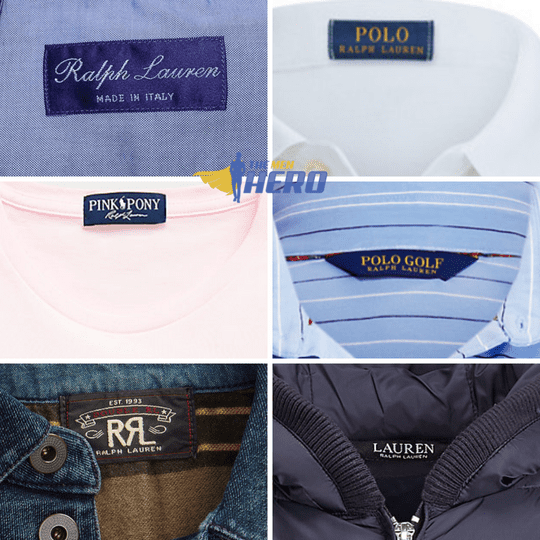 Ralph Lauren has consistently developed different products with diverse price tiers for distinct markets. From apparel to accessories, fragrances, and home products for men, women, and children, with prices ranging from tens of dollars to thousands. Each Ralph Lauren label will have a target customer, a distinct market, and different prices for each label.
Read: Why Is Ralph Lauren So Expensive?
But before I explain each label, let me quickly tell you about the Ralph Lauren label color's meaning.
What Do Ralph Lauren Label Colors Mean?
Each Ralph Lauren tag has a color that quickly tells you where the label belongs inside the brand. A quick explanation of the Ralph Lauren color labels:
Purple Label
It's considered the luxury and most expensive label inside Ralph Lauren. The Purple Label (for men) and the Collection Label (for women) have a purple tag inside their products.
Black Label
Right now, the black label is shown inside the products of the Lauren and RLX Labels. A more lightweight black tag can be found inside the Double RL products. Ralph Lauren products with a black label were as expensive as the Purple Label in the past, but the brand repurposed the black tag for the collections above.
Read: Where Is Karl Lagerfeld Made?
Blue Label
The blue label is the most famous American brand, and it's usually found in the Polo Ralph Lauren Label tags and the Golf and Pink Pony labels. All of them have different shades of blue.
Green Label
The green label is discontinued, and it could be found in the Lauren label products, which now have a black tag.
Silver Label
I couldn't find much information about the Ralph Lauren silver label, but it seems in the past (according to some forums), it was used inside the Polo Jeans and Lauren RL Suits labels.
What Are The Different Ralph Lauren Labels?
The differences between all the Ralph Lauren labels can be found in their price, customer segmentation, shopping experience, designs, and even in the events and campaigns from the American brand.
Read: Where Is Belstaff Made?
The brand architecture of Ralph Lauren shows that every label now has a cohesive identity, and you know which label you belong to (in terms of fashion and even how much you can spend on one item). So, for example, the Purple label is entirely different from the Golf or RL labels because it targets other customers (with more money to spend) with distinct designs (more luxury).
I didn't include Chaps as a Ralph Lauren label because the label is currently selling outside of Ralph Lauren's website, and it has its own identity and website.
Let's now check every Ralph Lauren brand/label in detail.
Ralph Lauren Purple Label
Ralph Lauren Purple is the most expensive label for men inside the American brand.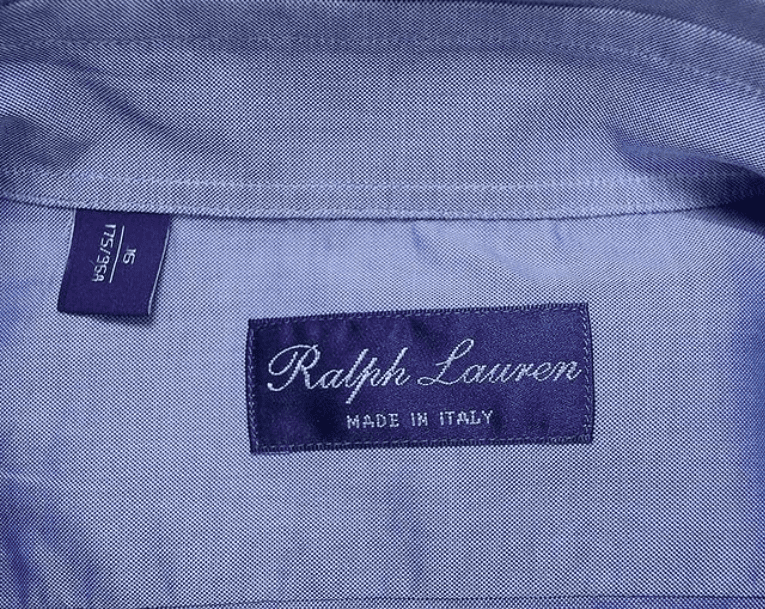 This label has a purple tag, and the price ranges from $100 (a pair of socks) to over $25,000 (Alligator Bag). You can also find many suits and coats with a price tag of around $5,000. This is by far the most expensive label for men inside Ralph Lauren's world.
Read: Where Is Alexander McQueen Made?
The Purple label is renowned for its hand-tailoring, excellent fabrics, and sophisticated look. It's the ultimate manifestation of luxury for the contemporary gentleman who doesn't mind paying for the best products, including custom-made to-measure suits. A label for refined men that are looking for a sophisticated style.
Ralph Lauren Collection Label
Ralph Lauren Collection is the most expensive label for women inside the American brand.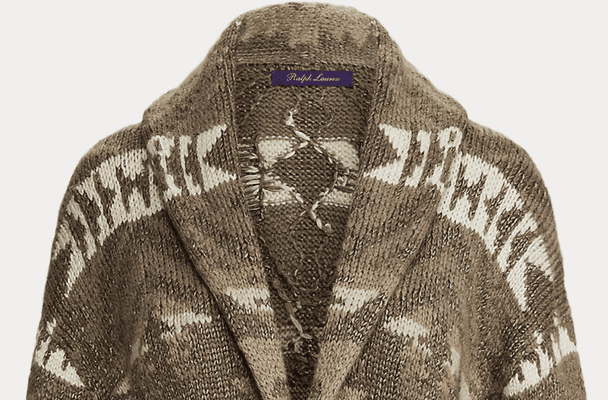 This label has a purple tag, and the price ranges from $150 (sunglasses) to over $30,000 (Jewelry and Alligator Handbags). You can also find some jewelry with fees over $200,000 because they are made of white gold and diamonds, but these crazy expensive pieces of jewelry don't appear as often on the brand's website. However, this shows how expensive the Ralph Lauren Collection label can be compared with the other labels inside the brand.
The Ralph Lauren Collection is the women's version of the Purple Label, so it's known for its hand-tailoring, excellent raw materials, and sophisticated looks and designs. It symbolizes the highest indication of feminine glamour and chicness. These women are not afraid of paying thousands of dollars for a sophisticated and chic style.
Polo Ralph Lauren Label
Polo Ralph Lauren is the most famous label in the American premium brand, popular among men, women, and children.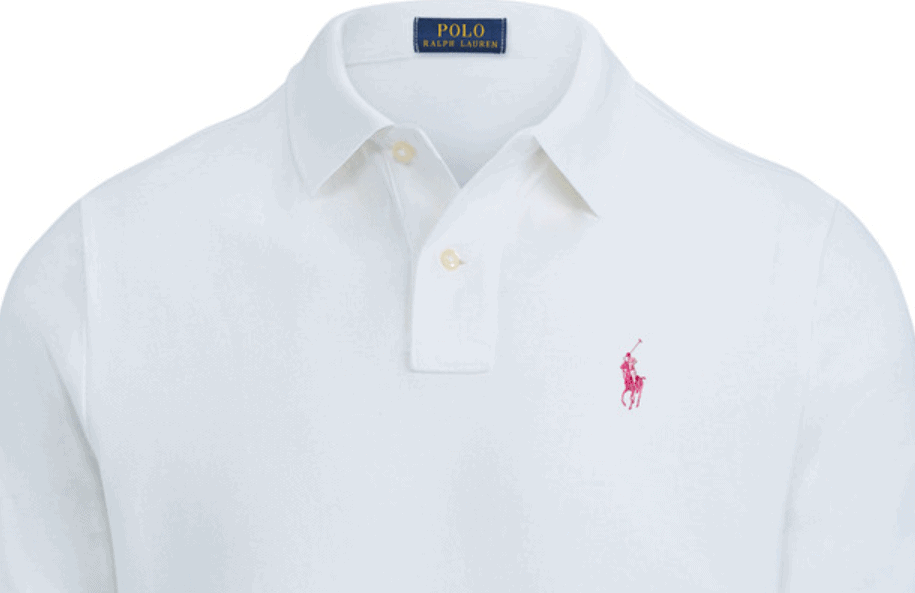 This label has a blue tag, and the price ranges from $14 (socks) to over $2,500 (watches and coats). The most popular item, the polo shirts, can be priced from $100 to over $450. So, most consumers can afford this label.
I would say this label is influenced by sportswear and athletic uniforms. For example, some men's polos combine Ivy League classics with time-honored English haberdashery. We all know that polo shirts are an iconic and classic American style, and the Polo label brings a modern and cool twist to it. A label for casual men that wants a casual style.
Ralph Lauren Golf Label
Ralph Lauren Golf is a brand for men and women who want to look on point when playing that sport. It also has kid clothes.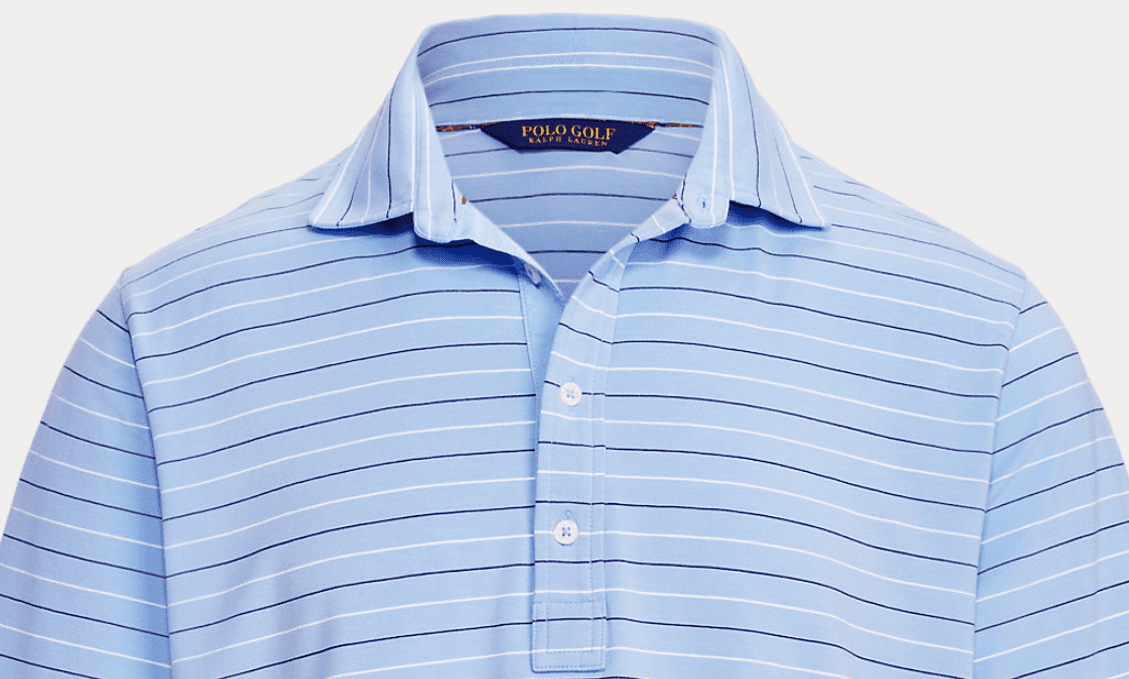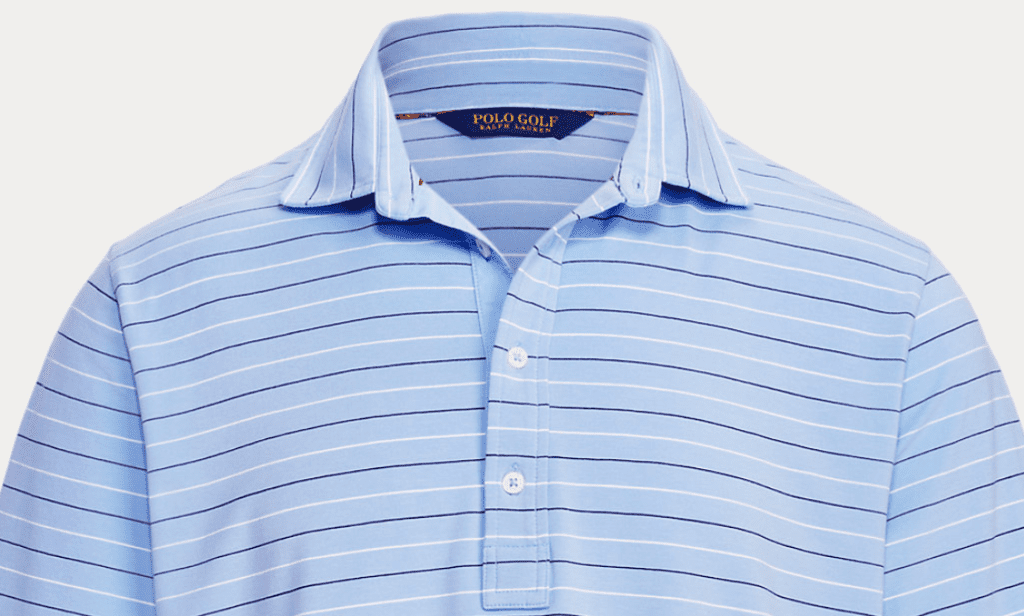 Like the Polo Label, the Golf label has a blue tag (because it's also Polo), and the price ranges from $40 (caps) to over $900. I did find a Golf jacket costing over $1,800, but I don't think that is the usual price. Some products have more features than others to be more or less expensive.
The Polo Golf Label is worn and tested by top-ranked professional golfers. It's a label that focuses on the needs of the modern golf player, without forgetting the rich design that combines luxurious looks with state-of-art performance. It is a label for men and women who want to look their best when playing golf.
Ralph Lauren Pink Pony Label
Pink Pony is the conscious label for men and women who want to help a cause (fight against cancer).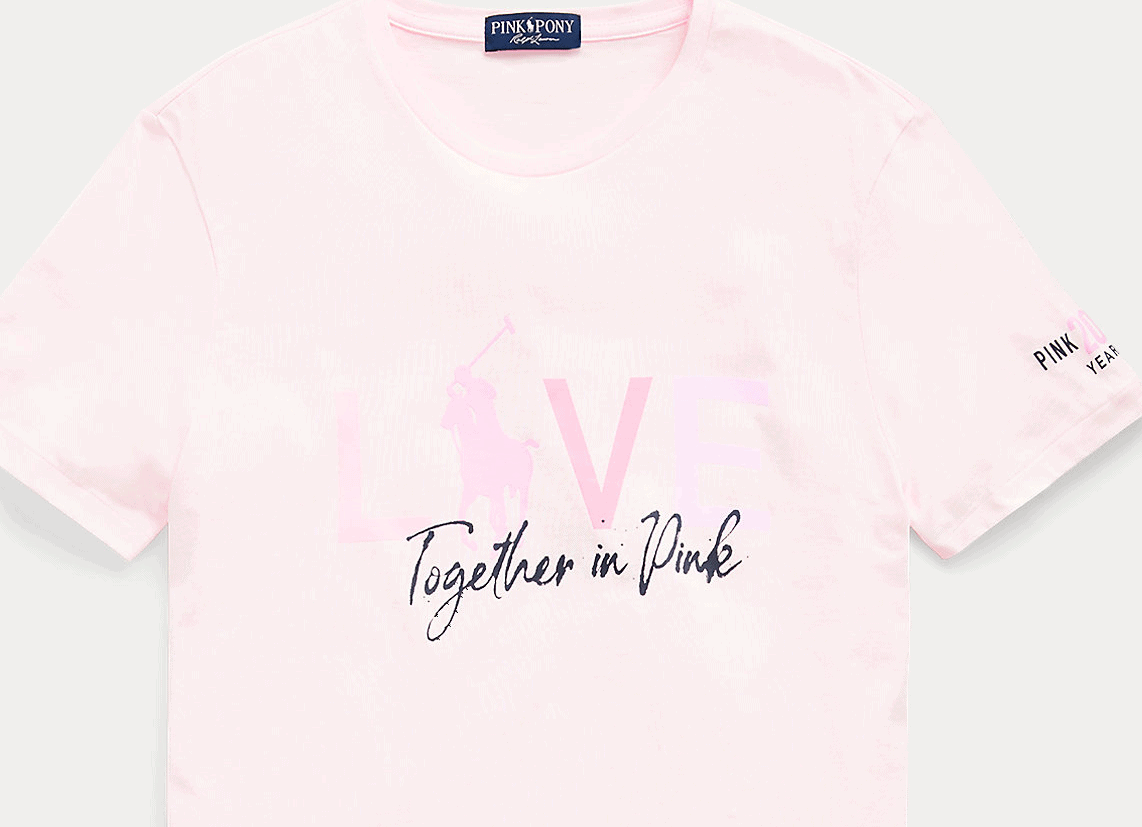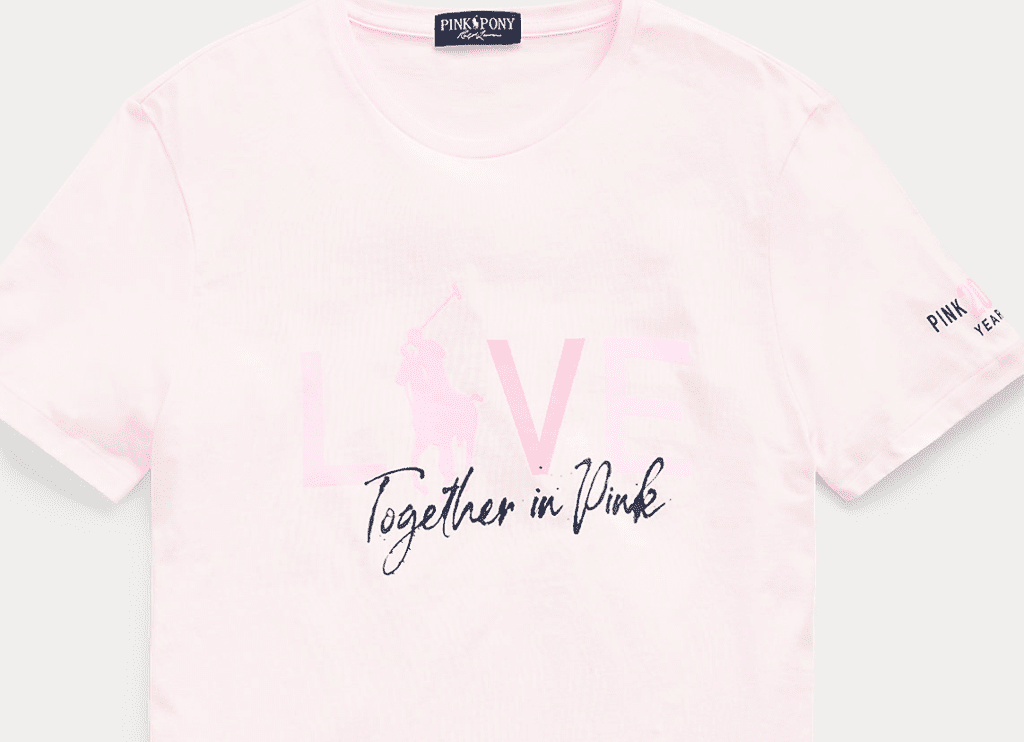 This label also has a blue tag but a different shade of blue from the one on the Polo labels. The price ranges from $50 (t-shirts) to over $300 (jumpers), being the cheapest label inside the Ralph Lauren brand. A percentage of the sales from Pink Pony products go to the Ralph Lauren Corporate Foundation and Pink Pony Fund.
This label is dual-gender sportswear and accessories with the pink polo player. Pink is the international color to express moral support for women and men with breast cancer. This label is for everyone who wants to support the fight against breast cancer and also stay in style.
Double RL Label
The Double RL Label is the denim and vintage sportswear and accessories for both men and women.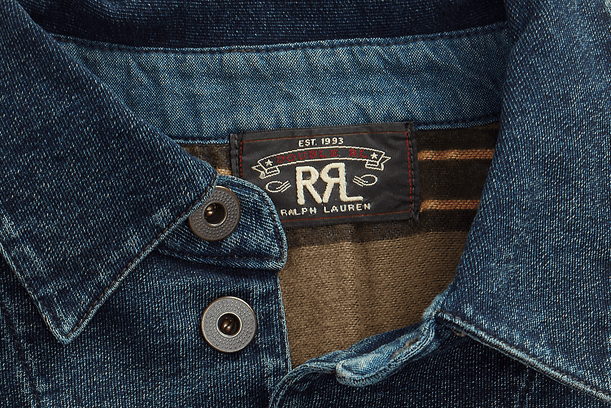 This label has a lighter black tag, and the price ranges from $30 (pins) to over $4,500 (mostly jackets). You could think this label is very expensive compared to the others, but it's cheaper than the purple labels and slightly more costly than the Polo and Lauren labels.
It's something very American in this label, in my opinion. You have a vibe of selvage denim mixed with vintage. Ralph Lauren describes this label as finding its roots in workwear and military gear. This label is for any man or woman looking for the American countryside style.
Ralph Lauren RLX Label
RLX is the most sportive label from Ralph Lauren for men and women.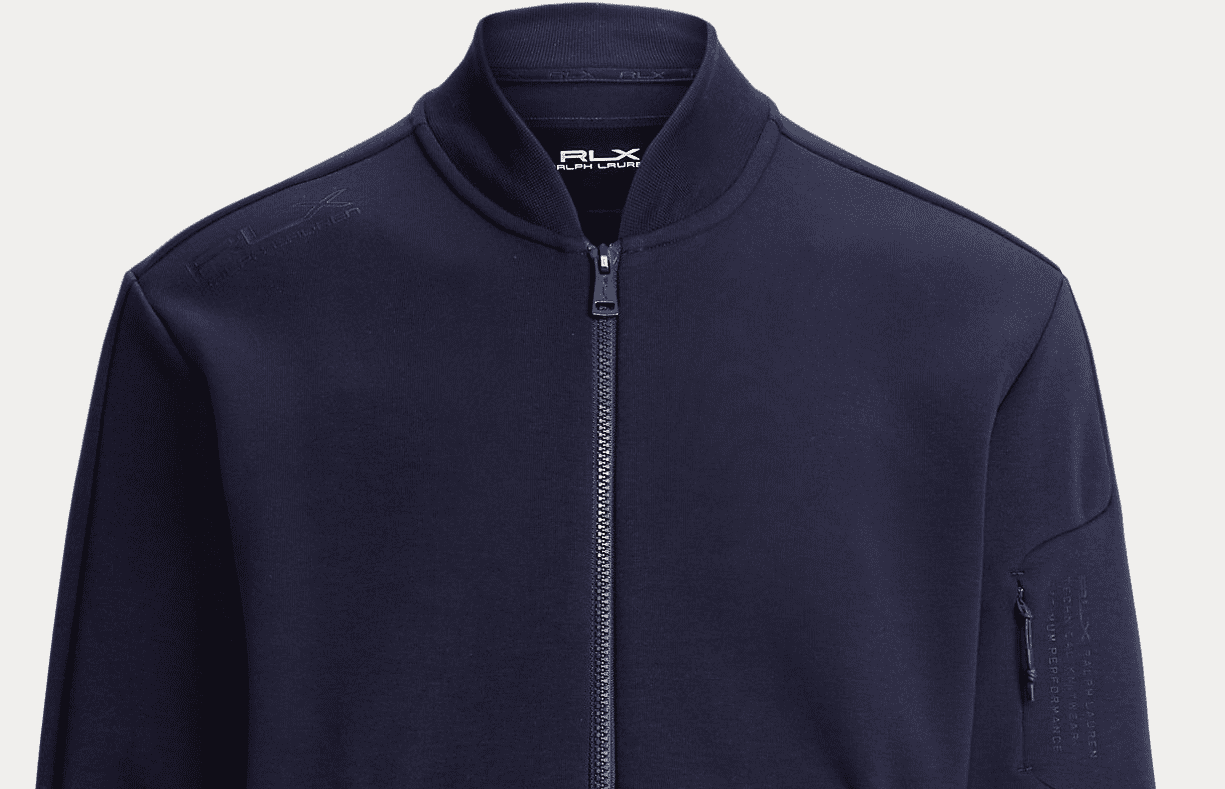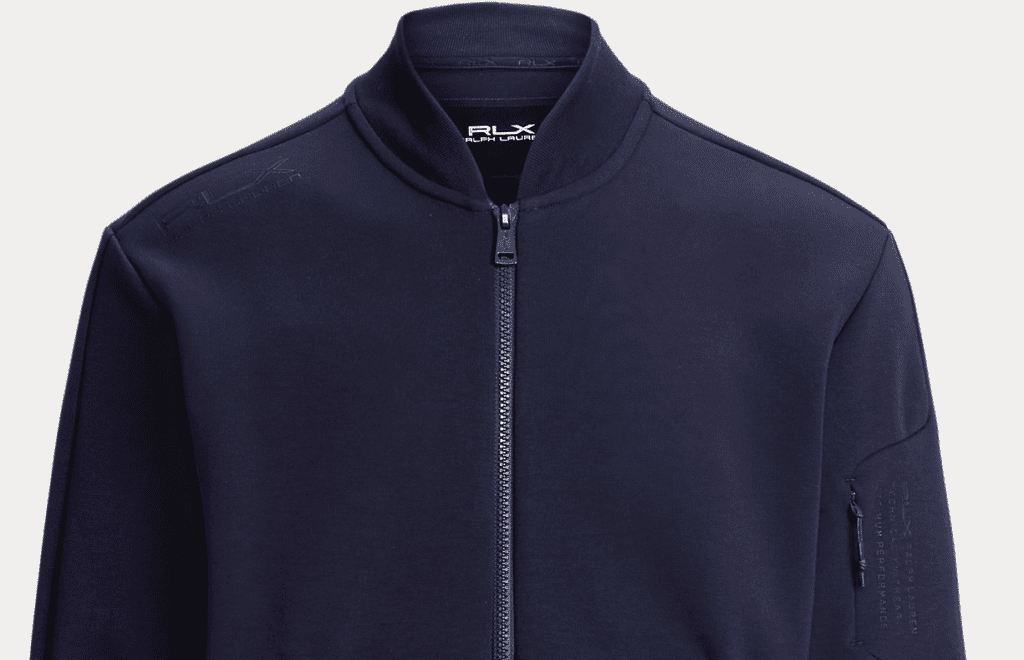 This label has a black tag, and the price ranges from $130 (shorts) to over $1,700 (jackets). This label's prices vary because some products have more technical features than others, like the Aerogel® from PrimaLoft®.
I wouldn't say this a label where you could buy clothes to go to the gym and exercise, since this is more sports fashion than anything else. This label is for any guy and girl who wants a casual sporty style.
Lauren Label
Lauren is a label exclusively for women and can be considered the cheapest version of the Lauren Collection.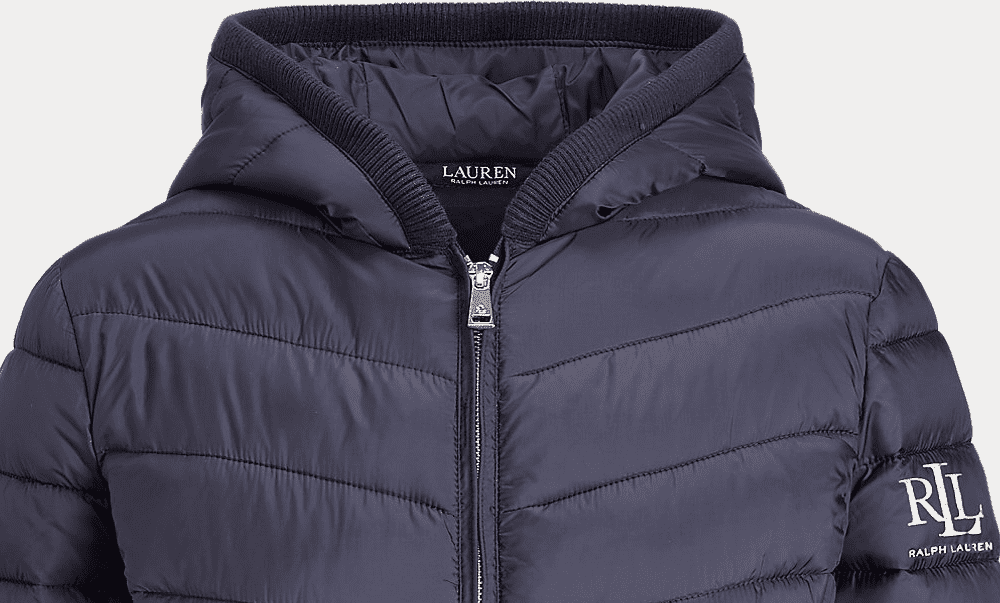 The Lauren label has a black tag (it was green in the past), and the price ranges from $20 (a pair of socks) to over $700. It's definitely a more commercial label for everyday women who want to wear a premium brand without spending thousands of dollars on one item.
Lauren Label combines modern femininity in its sportswear, dresses, accessories, footwear, and denim with timeless style. Lauren also has two mini-labels inside its own label: the Lauren Curve (plus size women) and the Lauren Petite (small size women). The Lauren Label is for the daily women who want something to wear casually on a day out or something formal on a day in the office.
Ralph Lauren Fragrance
Ralph Lauren Fragrance is a label that provides the best perfumes for both men and women.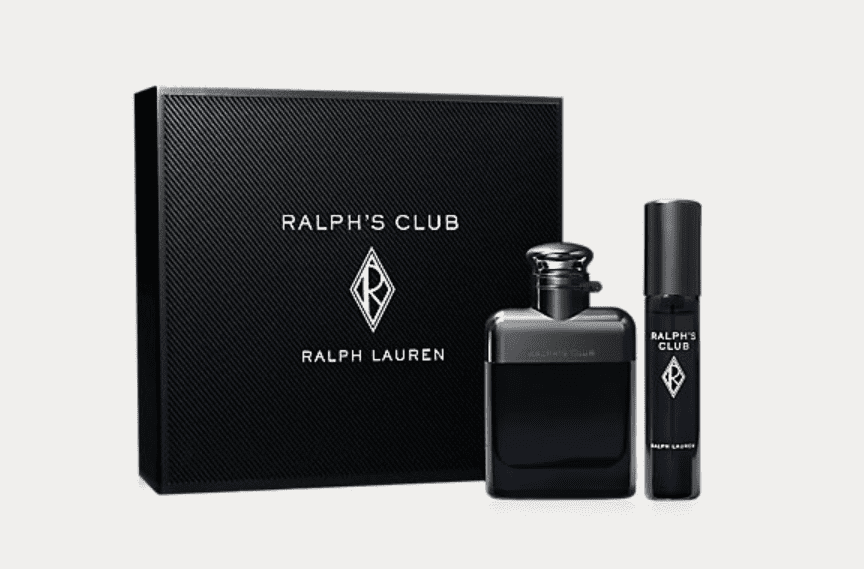 The price of the perfumes goes from $70 to over $130. It's not much to say about this label since it's pretty straightforward that's all about fragrances.
Ralph Lauren Home
Ralph Lauren Home is a label for both men and women who want to buy products for their bedroom, dining room, bathroom, or décor other places in the house.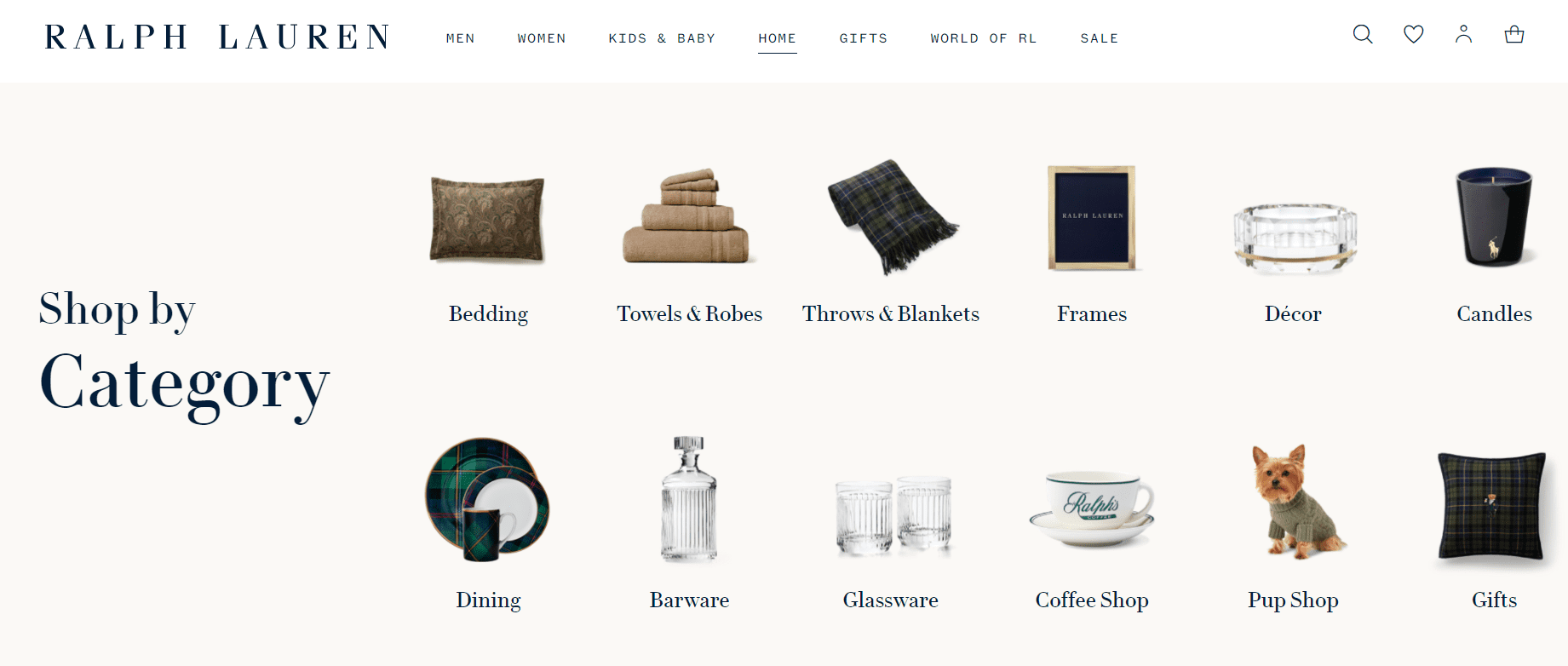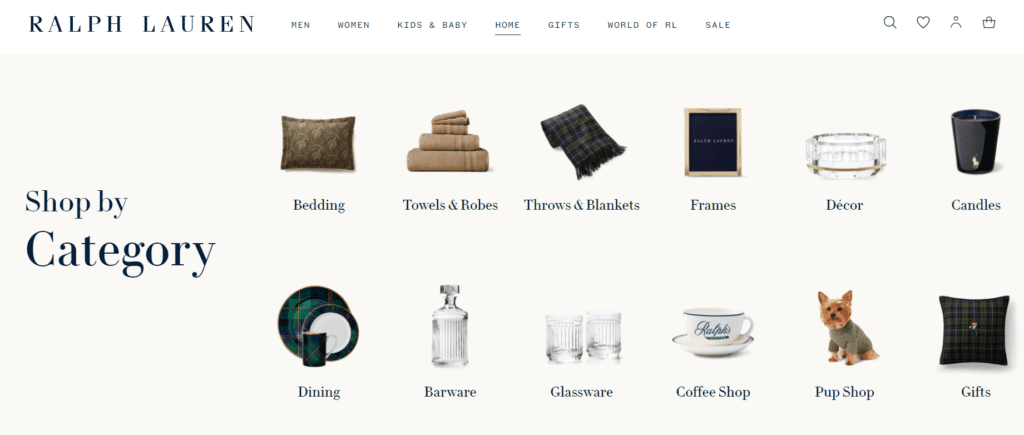 You have all sorts of prices, but when it comes to Ralph Lauren Home, you need to understand that you are paying a lot more for any product than the average product just because it says, Ralph Lauren.
You can expect handsome furniture, the best fabrics, and decorative accents. Each piece is crafted with the best materials and the most significant attention to detail. This label is for anyone who wants to make their homes more luxurious.
Common Questions About Ralph Lauren Label Guide
These are the most common questions about the Ralph Lauren label guide.
What Is Ralph Lauren Blue Label?
The Ralph Lauren blue label is the tag that Polo Ralph Lauren, Ralph Lauren Golf, and Ralph Lauren Pink Pony labels use on their products. The Pink Pony label has a different shade of blue from the Polo collections.
What Is The Green Label Ralph Lauren?
The Ralph Lauren green label is discontinued. It used to be the color of the tag of the Lauren Ralph Lauren products.
What Is The Ralph Lauren Black Label?
The Ralph Lauren black tag used to be one of the most expensive labels, but these days you can find it on the Lauren, RLX, and Double RL labels.
What Is The Most Expensive Ralph Lauren Label?
The two most expensive Ralph Lauren labels are the Purple Label for men and the Ralph Lauren collection for women since both of them use the best materials, craftsmanship, and great attention to detail.
What Is The Difference Between Lauren Ralph Lauren and Ralph Lauren?
Ralph Lauren is the leading brand that has many sub-labels. Lauren is one of those sub-labels that target women who want to wear casual clothes or office wear.
Read: Where Is Armani Made?
Conclusion On Ralph Lauren Label Guide
Now that you have this Ralph Lauren label guide, it has become so much easier to understand all the Ralph Lauren brands and labels. You know that not every RL label targets the same customer, and they all have different price ranges.
I would say that I am the typical Polo Ralph Lauren customer, and I would buy from the Purple Label. However, I don't think all Ralph Lauren labels are appealing to me since I am definitely not the customer target of the Double RL Label. The American premium brand has many distinct labels because they want to ensure they reach the most customers they can without losing the identity of the leading brand.