This post may contain affiliate links. That means if you click and buy from that link, I may receive a small commission (at zero cost to you), which helps me maintain the quality of this blog. Please see my full disclosure policy for details.
Most people purchase sports items without knowing where the labels manufacture or which country they were created in. You may have bought from some UK sports brands without knowing at all.
Since I have lived in the UK for many years and worked for sports stores, my knowledge of UK sports brands is vast. So not only I sold thousands of sports items from several sports brands, but I also had to know where they were from since customers love to ask that question. So let's find the best and most well-known UK sports brands.
You can also check the Italian, Australian, and American sports brands you should know.
What Are The Best UK Sports Brands On The Market?
When it comes to British sports brands, you have quite a few on the market. Some of them are better known than others. So I decided to check eight UK sports labels: GymShark, Speedo, Umbro, Slazenger, Dunlop, Karrimor, Lonsdale, and Regatta.
Read: Where Is Nike Made?
I will not consider Reebok as a British sports label since the brand was sold to Adidas in 2005 and later sold to the American Authentic Brands Group in August 2021. These days Reebok is more American than English.
GymShark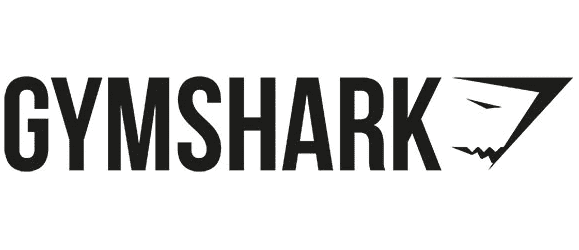 Founded In: 2012 by Ben Francis in Solihull, close to Birmingham, UK
What GymShark Sells: Fitness apparel and accessories for men and women
Most Popular Items: Joggers and T-shirts
GymShark is the most recent British sports brand on this list, but it's also the most well-known worldwide, valued at over £1 billion, which is impressive considering the fitness label was founded in 2012.
Read: Where Is Gymshark Made?
GymShark was created by two friends, Ben Francis and Lewis Morgan, during their university days to sell bodybuilding supplements through its website. Francis manufactured the garments in his parent's garage using a sewing machine and screen-printer. The brand did £500 in sales per day, which is impressive if you consider this was Francis and Morgans' part-time job.
I love GymShark speed joggers because they fit well, are high quality, and are not overpriced. In addition, the streamlined fit is designed with heat and sweat-mapping ventilation, which helps you to stay cool and comfortable. When you exercise, the last thing you want in your mind is how uncomfortable your clothes are.
Speedo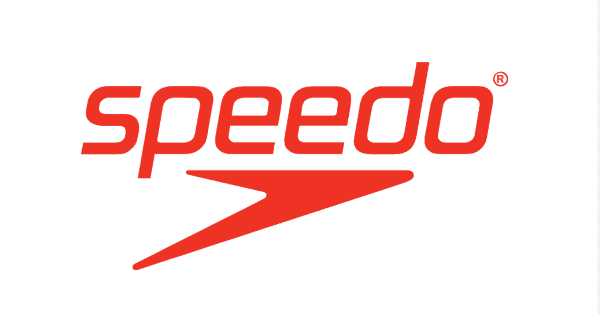 Founded In: 1914 by Alexander MacRae in Sydney, Australia
What Speedo Sells: Swimwear and swim-related accessories
Most Popular Items: Briefs and Swimming Goggles
Now listen to me, I know the brand Speedo was founded in Australia. Still, many people consider Speedo a British-Australian sports label since a Scottish immigrant in Australia created it. Also, the company's headquarters is in Nottingham, the UK, since the brand was sold to a British group called Pentland in 2020.
Read: Where Is Speedo Manufactured?
Alexander MacRae worked as a milkman before he founded MacRae and Company Hosiery to manufacture underwear under the name of Fortitude, where later the brand decided to create its first line of swimwear. The brand's name changed to Speedo years later after a naming contest held among the MacRae staff when one of the workers yielded "Speed on your Speedos."
Everyone who likes to go to the beach, or swim professionally or recreationally, had a Speedo product at some point in their lives, regardless of age or gender. I had swimming goggles and briefs when I was a kid since the brand was quite popular in Portugal.
Umbro

Founded In: 1924 by Harold & Wallace Humphreys in Wilmslow, England.
What Umbro Sells: Football, rugby, futsal, fitness, and training sportswear.
Most Popular Items: Football Boots and Shorts
Now let me tell you why Umbro is still considered a British brand and not an American one. Umbro was founded in Wilmslow, England, but was bought by Nike in 2007, which is an American brand. Nike sold Umbro in 2012 to another American company named Iconix Brand Group. However, the headquarters brand is still in Manchester, England.
Umbro was created by two English brothers inspired by the rapidly growing interest in football nationwide. The English brand debuted its Umbro kit during the 1934 FA Cup final when both teams wore kits designed and manufactured by Umbro, supplying many different football teams. Let's not forget when Brazil won its first World Cup in 1958 wearing Umbro kits and England in 1966. Liverpool also won four Champions league wearing Umbro football kits
If you played football during the 80s and 90s, the chance you had an Umbro pair of football boots was huge. Also, the England men's football team also had Umbro as their kit supplier between 1954-1961, 1965-1974, and from 1984 to 2013, which is incredible for a sports brand. It was one of the most fantastic brands when I played football as a kid with my friends during the 90s.
Regatta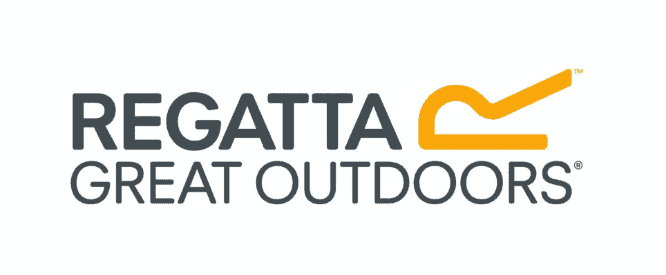 Founded In: 1981 by Lionel Black in Urmston, England
What Regatta Sells: Outdoor apparel, footwear, and accessories.
Most Popular Items: Jackets
Regatta was created to provide outdoor clothes to everyone who wanted to explore the outdoors and have fun at a reasonable price. The English sports label wants to help hikers, backpackers, dog walkers, bikers, and gardeners in their adventures.
Regatta items are aimed at the lower to middle end of the market when it comes to quality, which is not a surprise if the products don't last that long when compared with others brands in the same field. Regarding quality, Regatta is not a match for brands like Columbia or The North Face since you get what you pay. My dad had a Regatta outdoor jacket many years ago that was fine, considering the price he paid for it.
Slazenger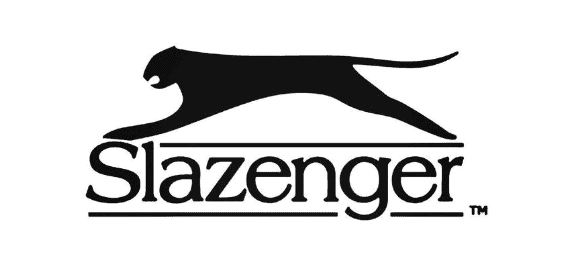 Founded In: 1881 by Ralph and Albert Slazenger in London, UK
What Slazenger Sells: Apparel, footwear, and equipment for cricket, golf, field hockey, tennis, and swimming.
Most Popular Items: Hoodies and Tennis Balls
Today Slazenger is owned by the Frasers Group, which you probably know as Sports Direct (I sold so many Slazenger products when I worked for this company). Slazenger was established as a sporting goods shop in 1881, sold to Dunlop Rubber in 1959, acquired by BTW in 1985, and then sold to Sports Direct in 2004. The headquarters are in Shirebrook.
It all started when two brothers decided to establish a shop in London to sell rubber sporting goods, becoming a leading golf and tennis equipment manufacturer. Because it was challenging to compete against other sports brands that were meeting customers' needs, Slazenger was sold to Dunlop but kept selling products under the name of Slazenger.
Slazenger might not be the great brand it was many decades ago since it became one of the cheapest brands in Sports Direct. However, this English brand still provides balls for Wimbledon Tennis Grand Salm. In the past, Slazenger produced the official match ball for the 1966 FIFA World cup that England won, and many cricket players would wear the brand's products.
Dunlop Sports

Founded In: 1910
What Dunlop Sells: Equipment for tennis, squash, padel, and badminton
Most Popular Items: Tennis Rackets and Balls
It's quite difficult to tell the story of Dunlop Sport since I couldn't find that much information. In 2004 Sports Direct acquired Dunlop Sport from the Royal Bank of Scotland after the bank had taken control of the struggling company from its private equity-backed owners. Sports Direct sold Dunlop Sport in 2017 to a Japanese company named Sumitomo Rubber Industries.
Dunlop was established as a company manufacturing goods from rubber, launching its sports subsidiary in 1909 when it began manufacturing golf balls. In 1924 the English label started to manufacture tennis balls. In the 70s and 80s, Dunlop had difficulty adapting to new materials that tennis rackets were starting to be made of, beginning with the company's decline. The brand is currently the supplier of the Australian Open.
Dunlop Sport is most known for its tennis equipment, the number one tennis brand I sold to customers in Sports Direct when working there. Racquets, balls, apparel, footwear, strings, and bags were some of the most popular items.
Karrimor

Founded In: 1946 in Lancashire, England
What Karrimor Sells: Outdoor, running, and walking apparel, footwear, and accessories.
Most Popular Items: Karrimor Backpacks and Hiking Boots
Sports Direct acquired Karrimor in 2003 due to financial difficulties that began in the 1990s after many ownerships. All that led to entering receivership, which conducted Sports Direct to acquire the company's trademark, which is now used on many outdoor and running products.
Karrimor is most known on the market for being an outdoor brand that sells footwear, apparel, or accessories for you to go on a hike or camping. The British brand is also known to some others as a running brand, which consists in a cheap footwear alternative that will do the job.
Karrimor is one of those brands that Sports Direct acquired and tried to sell the most they could. It is classified as a home brand, meaning sales assistants trying to sell them to customers over any other labels. The first pair of hiking boots I had in the UK were Karrimor since I had my discount from Sports Direct. They were comfortable but not the most durable pair in the world.
Lonsdale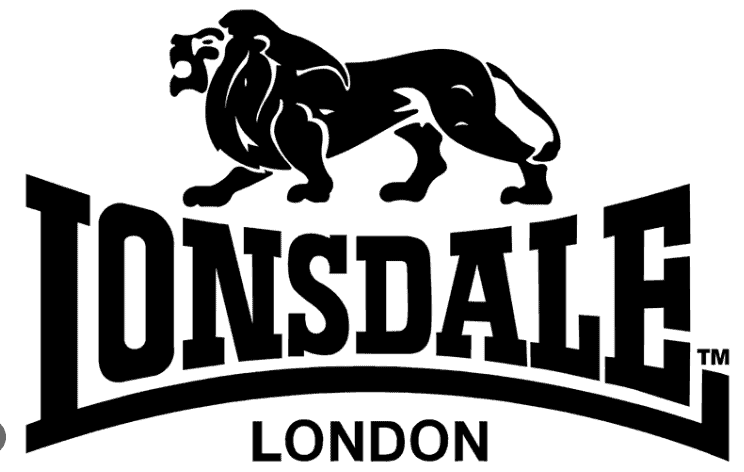 Founded In: 1960 by Bernard Hart in London, UK
What Lonsdale Sells: Equipment for boxing and MMA, and sportswear of apparel, footwear, and accessories
Most Popular Items: Boxing Gloves
Lonsdale is another UK sports brand that Sports Direct acquired in 2002. Former professional welterweight boxer Bernard Hart gain permission to sue Lonsdale name to manufacture and sell boxing equipment. The British brand was also famous among celebrities like Paul McCartney, Anthony Quinn, and Gregory Peck.
Today Lonsdale focuses mainly on selling boxing and MMA products, but you can always find some sports clothing for daily wear and not necessary training. I know my dad had some Lonsdale underwear and joggers, and he doesn't train.
Conclusion
You have many different UK sports brands on the market that I didn't mention here, but in my opinion, GymShark, Speedo, Umbro, Slazenger, Dunlop, Karrimor, Lonsdale, and Regatta are some of the most popular ones.
I believe GymShark has everything to become one of the best sports brands on the market, and I wouldn't be surprised to see this British label becoming number one in some countries, including the UK.