This post may contain affiliate links. That means if you click and buy from that link, I may receive a small commission (at zero cost to you), which helps me maintain the quality of this blog. Please see my full disclosure policy for details.
Columbia Sportwear is an American outwear fashion brand that was founded in 1938 by Paul Lamfrom. The company headquarters is in Portland, Oregon, United States, but can you answer the question: where is Columbia clothing made?
I had one Columbia jacket many years ago, and it was of excellent quality. It kept me warm and dry, and if you are looking for a solution for the winter or hiking, this is a superb investment. However, you are not sure if the place where Columbia manufactures its products is good enough, right? That's why I am here, to help you find an answer to "where is Columbia sportswear made?".
Read: Where Is Carhartt Made?
I have decided to review hundreds of product descriptions on the Columbia website to check if the brand lists where the products are made. I also visited a couple of Columbia stores and some stores that sell Columbia products, checking multiple items. So let's find out where Columbia clothing is made.
You can also check out the best Italian, Australian, and British sports brands.
Where Is Columbia Clothing Made?
Columbia clothing is manufactured in Vietnam, China, India, Bangladesh, Sri Lanka, Indonesia, and Cambodia.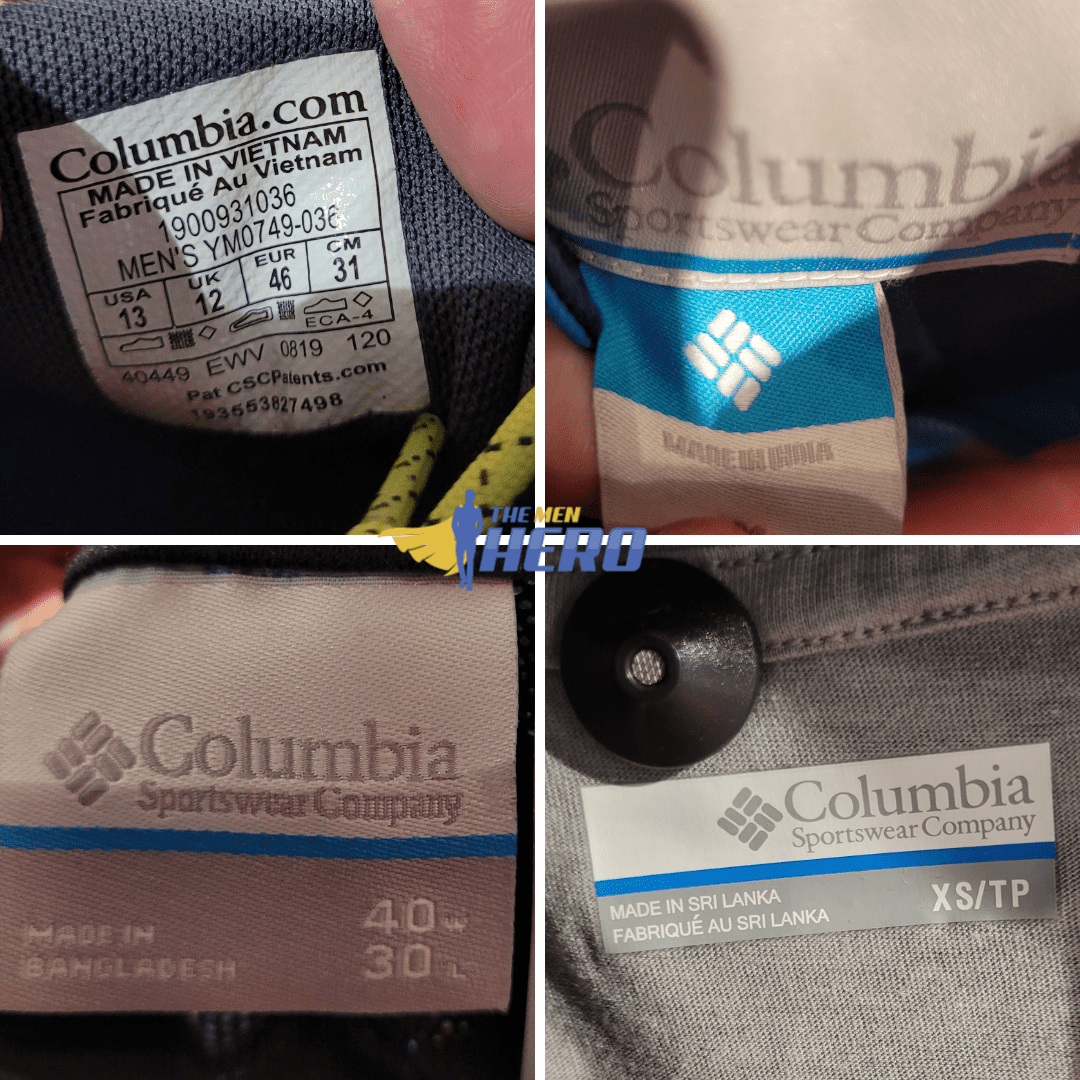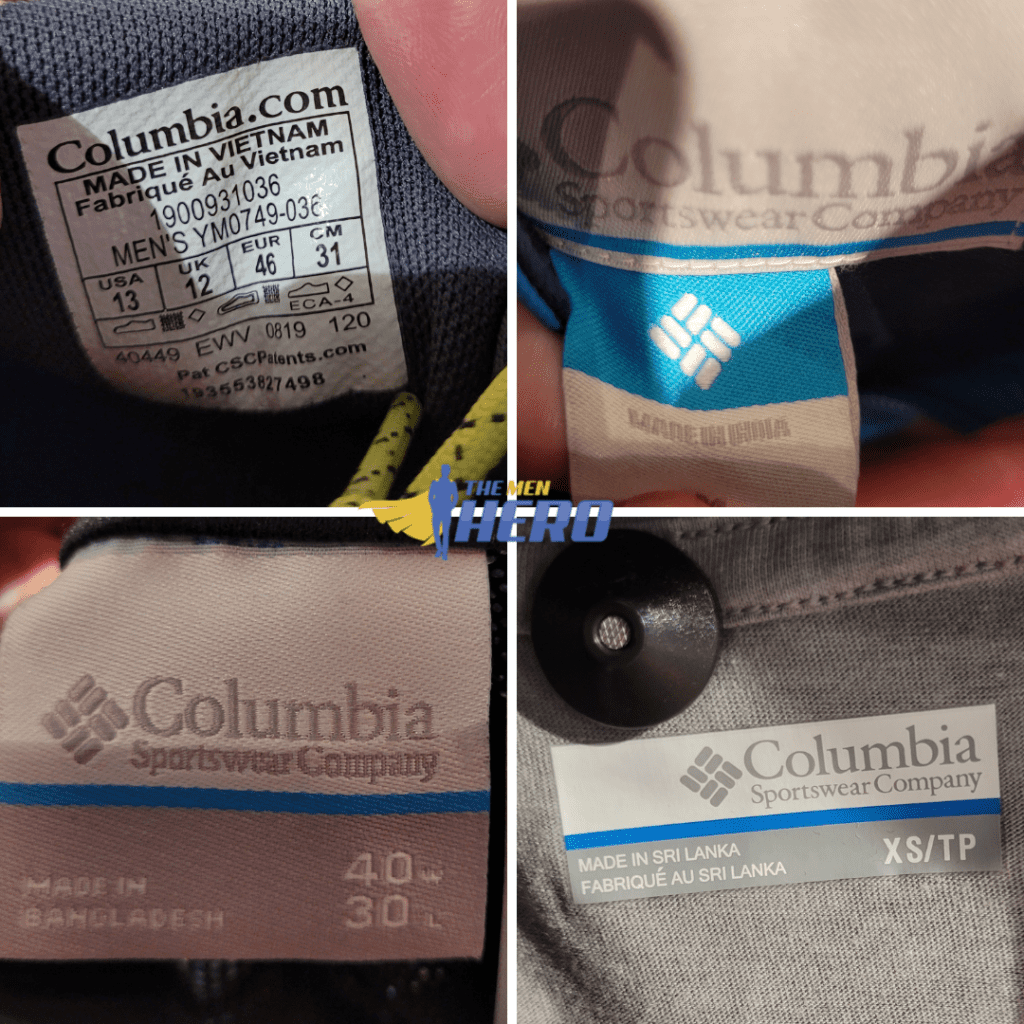 Columbia doesn't list where its products are manufactured on the product description on its website. The American brand just writes "Imported," and my experience says this means they don't want you to know where the items are made.
Read: Where Is The North Face Made?
Many consumers will think most Columbia products are manufactured in the USA because it's an American brand, but they are completely wrong. The "Imported" on the product description suggests that they are manufactured in Asian countries, usually perceived as low quality, and let's remember that Columbia products are not the cheapest when it comes to outwear goods.
Don't worry, because when you receive your Columbia item, you can check where they were manufactured. Any physical product has the information where it was made since the US and EU legislation requires brands to indicate the country of origin.
When it comes to Columbia sportswear, all the products I have found in-store were manufactured in Asia, especially in China and Vietnam. So I would say every 8 in 10 products I have checked were from these two countries.
Read: Where Is Lululemon Made?
Columbia has a page on their website named the "transparency map". They state the countries where their products are manufactured. The majority is in Asia, but they also have some countries that I didn't find in my shopping experience, and I have checked loads of products. Of course, I missed some countries since I didn't check every item, but that list may not be updated.
Is Columbia Clothing Made In the USA?
I didn't find any Columbia products manufactured in the USA when I checked online or in-store. However, on their "transparency map," the American brand states ten factories (or work with ten independent factors) in California, Georgia, North Carolina, and Kansas.
Read: Where Is Moncler Made?
I couldn't find one single item of Columbia clothing manufactured in the USA, not even on a Google search. I am sure the hiking and snow brand was made in the USA at some point, but I couldn't find any evidence they still do it, apart from the Columbia website.
Also, Tim Boyle, Columbia's chief executive, said in one interview in 2018 that the company would not make its products in the United States since the costs are higher and apparel manufacturing expertise has decreased through the decades of outsourcing.
Is Columbia Sportswear Made In China?
Yes, most part of Columbia's apparel, footwear, and accessories is manufactured in China.
Read: Where Is Abercrombie And Fitch Made?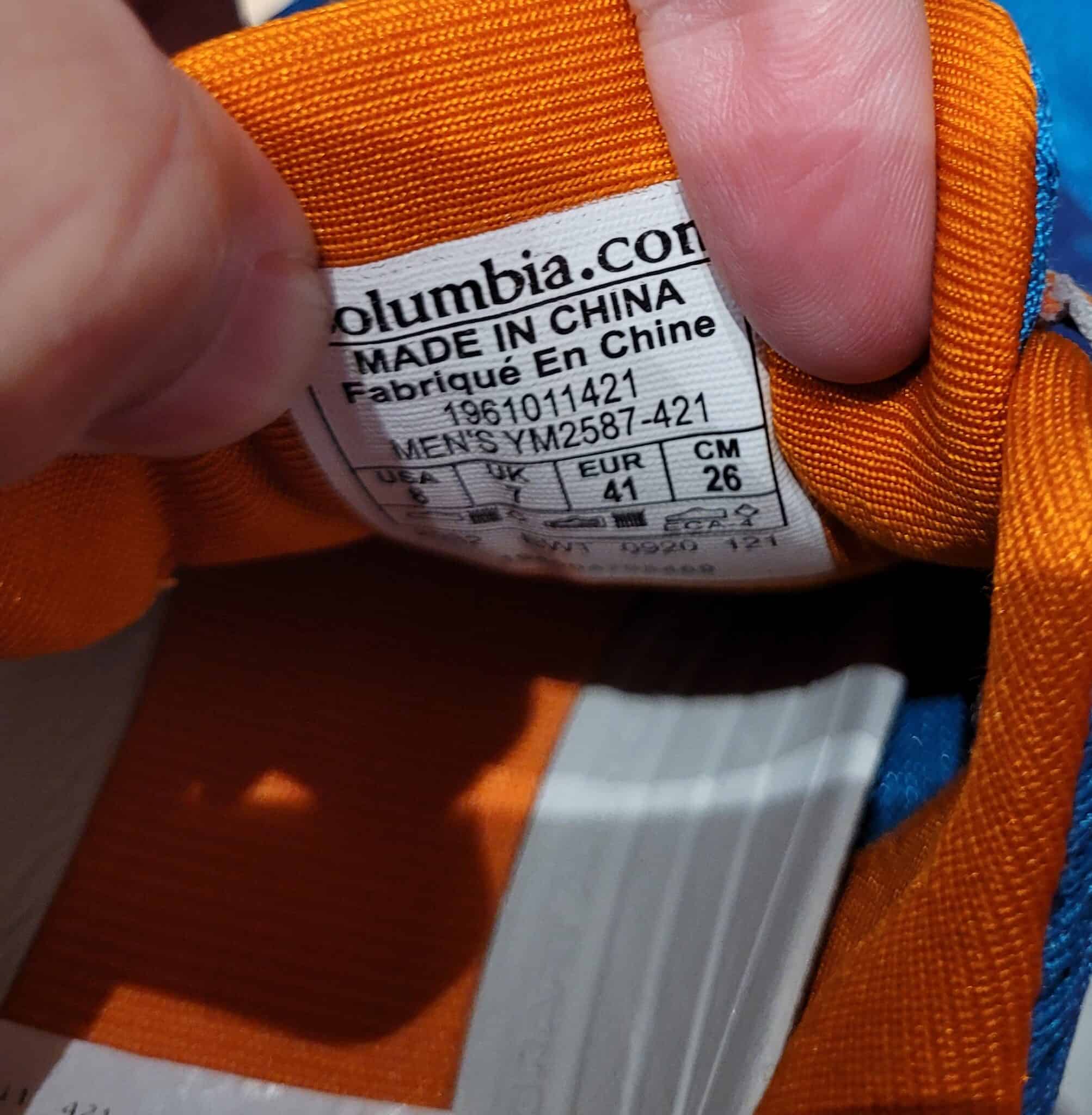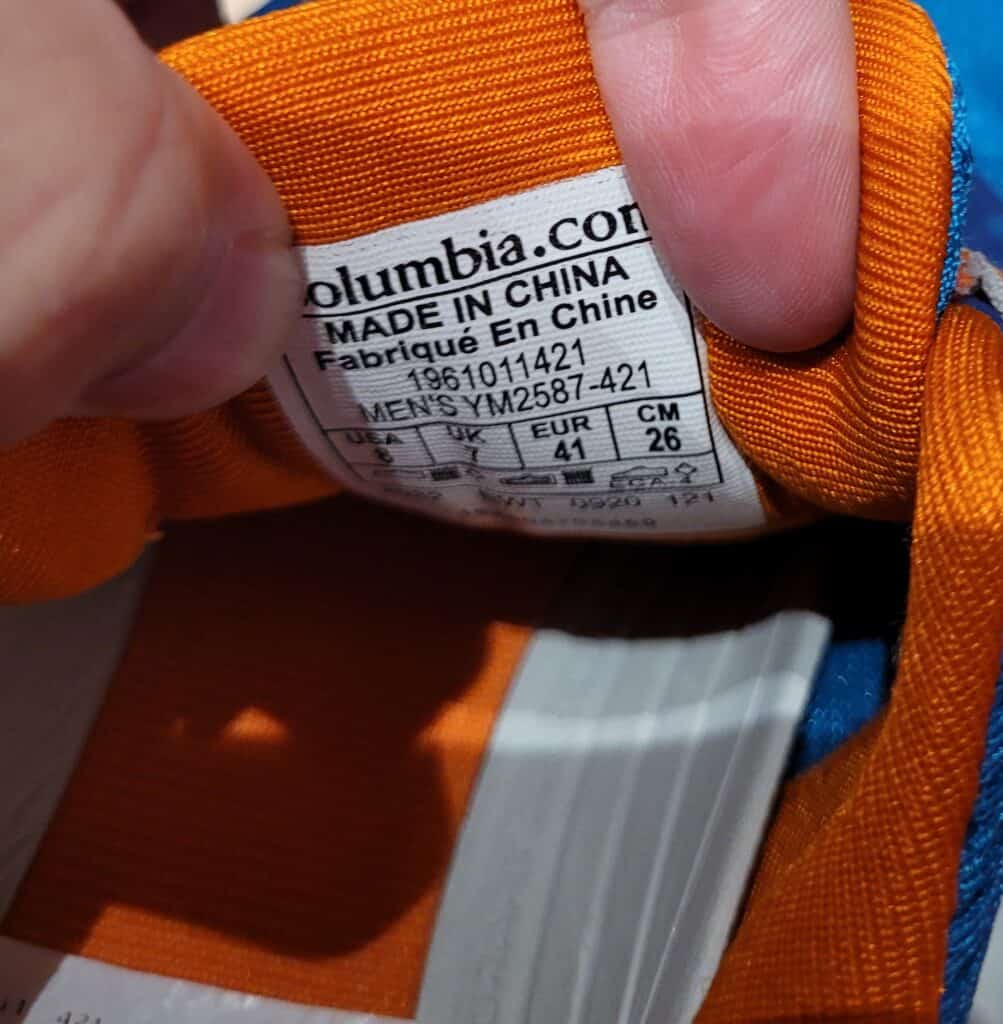 After all, you have read, it cannot surprise you that an American brand is manufacturing a meaningful portion of its products in China. The labor is cheaper, the workers are skilled, and the profits are more significant.
Read: Where Are Timberlands Made?
If you visit a Columbia store, you will see that many of the products you check are made in China. For example, all accessories, from hats, and gloves to socks, were all manufactured in China. If all these items were made in the US, they would be more expensive because Columbia still needs to make a particular profit percentage.
Like Columbia, you also have other American fashion brands that produce many of their products in China, like Vans, Calvin Klein, or New Balance. Again, this does not affect the quality of the products, as all have strict quality controls to ensure that products follow guidelines before being sold to the consumer.
Read: Where Is Jack Wolfskin Made?
Is Columbia Sportswear Made In Vietnam?
Yes, a lot of Columbia apparel, footwear, and accessories are manufactured in Vietnam.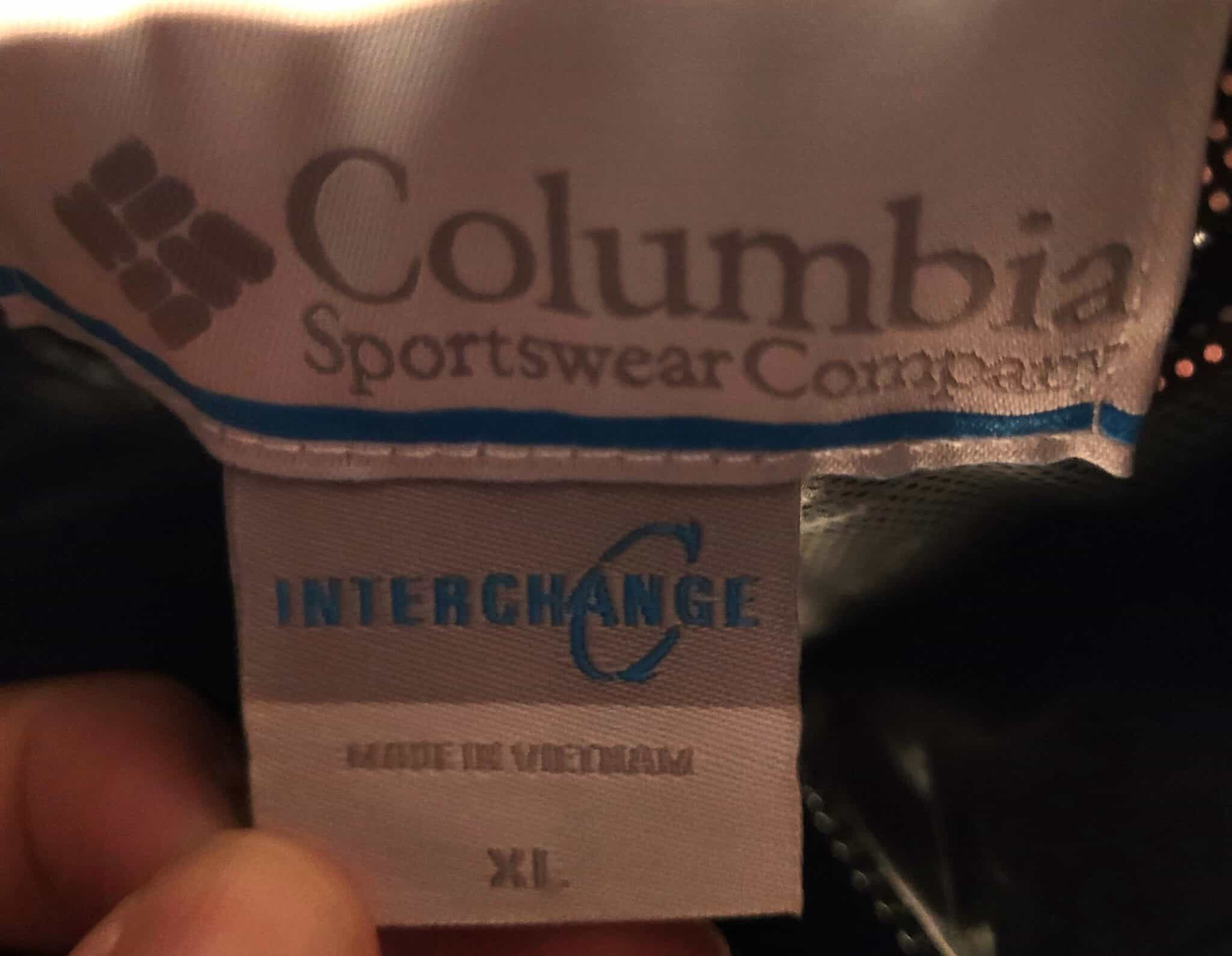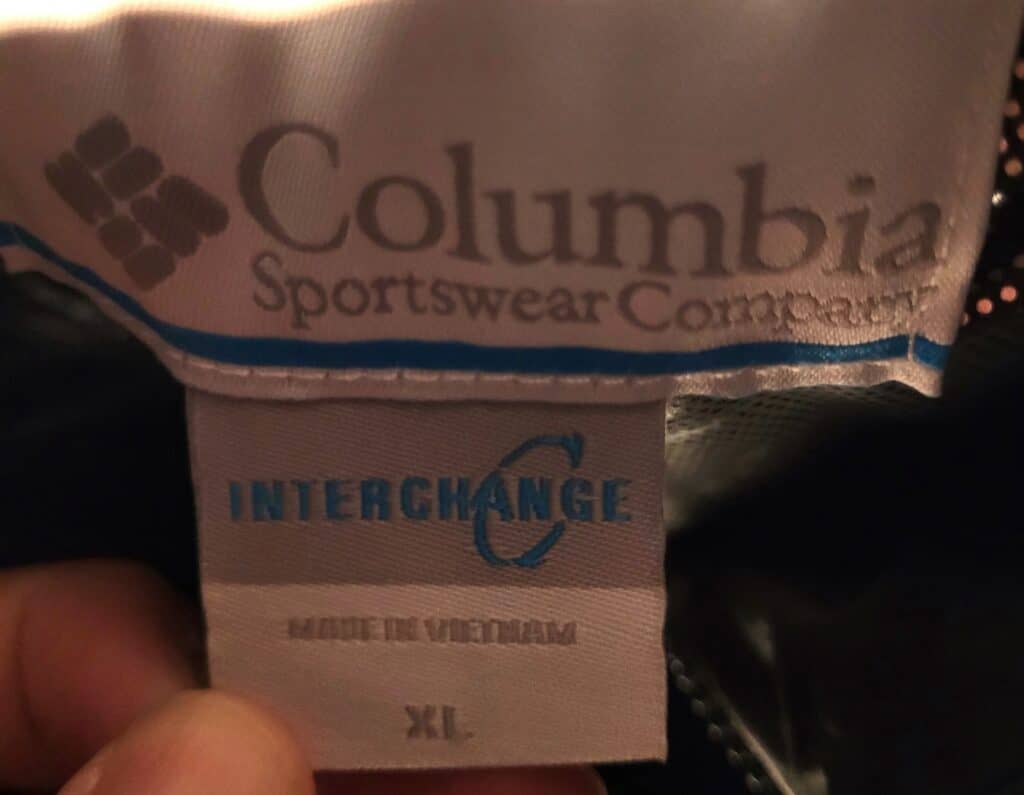 I said I had found a lot of Columbia goods made in China, but the same goes for Vietnam (still, I would say I found more products made in China than in Vietnam).
Read: Where Is Canada Goose Made?
Columbia is shifting from China to Vietnam because they want to find "better sourcing countries" to sell its merchandise at better prices to consumers. The tariff war between China and the USA also helped with this move since the American brand wants to stop paying additional tariffs that can affect its profits.
Vietnam does have cheaper labor and materials than China, so brands like Columbia can profit more if they keep the same price range.
Read: Where Are Diesel Clothes Made?
Common Questions About Where Is Columbia Sportswear Made
These are the most common questions about where is Columbia clothing made.
Where Are Columbia Jackets Made?
Columbia jackets are mainly manufactured in China and Vietnam. However, I did find some made in Sri Lanka and Cambodia.
Where Are Columbia Shirts Made?
Columbia shirts are manufactured in China, Vietnam, Bangladesh, Indonesia, and India.
Read: Where Are Levi's Made?
Is Columbia Good Quality?
Yes, Columbia products are of excellent quality. At least I can guarantee you the jackets are top-notch. In addition, some products have a lot of technology incorporated to keep you warm and dry. That's why some products seem expensive.
Conclusion About Where Is Columbia Clothing Made
Columbia is a very popular outswear brand in snow and hiking activities and one of the best in terms of quality. Where is Columbia clothing made? The American brand manufactures mainly in Vietnam and China, but also in India, Bangladesh, Sri Lanka, Indonesia, and Cambodia.
Read: Where Are UNIQLO Clothes Made?
The quality of premium brands should not make you worried just because they manufacture in Asian countries. These countries have strict quality control and vast experience in manufacturing fashion items. My biggest advice would be for you to ensure you buy Columbia products on their website or store or authorized partners to avoid low-quality fake products.