This post may contain affiliate links. That means if you click and buy from that link, I may receive a small commission (at zero cost to you), which helps me maintain the quality of this blog. Please see my full disclosure policy for details.
Most Australian sports brands were created for surf or water sports, with Billabong, Quiksilver, and Rip Curl being the most famous worldwide. You may not recognize most labels on this list, but they are pretty renowned around Australia.
Read: Where Is Gymshark Made?
If you like to discover which country sports brands are from, you can check some American, Italian, and UK sports brands you should know.
What Are The Best Australian Sports Brands On The Market?
Most of these names are surf labels, but you also have some fish and skateboard ones. All the Australian sports brands on this list are Billabong, Quiksilver, Roxy, Rip Curl, Rusty Australia, Penny Skateboards, and Jarvis Walker.
Billabong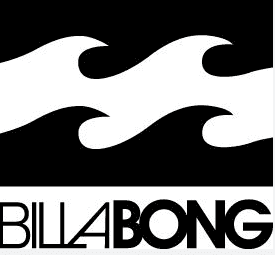 Founded In: 1973 by Gordon Merchant in Gold Coast, Queensland, Australia
What Billabong Sells: Surf apparel, footwear, and accessories
Most Popular Items: Billabong T-Shirts
Billabong is an Australian surf label and was one of the most popular sports labels during the 90s. The "made by surfers for surfers" mantra is now a distant memory due to the broader crisis in the surfwear industry, which made brands struggle to adapt to the quick shifts of consumer demands.
Read: Where Is Billabong Made?
This Australian sports label was founded to design and create board shorts and sell them to local surf shops. When surfers realized the durability of the shorts, Billabong decided to expand to achieve more revenue and consumers. After gaining success, Billabong acquired many small companies till it collapsed and was bought by its biggest rival, Quiksilver.
Growing up during the 90s like I did, having a Billabong t-shirt was a sign of status since the brand was famous but not the cheapest. In addition, the brand was seen as a lifestyle label and not only a surf one since many shoppers were purchasing Billabong without touching a surfboard.
Quiksilver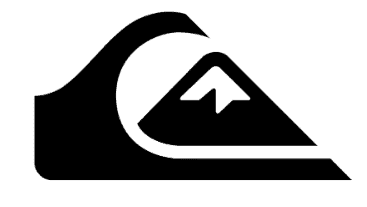 Founded In: 1969 by Alan Green and John Law in Torquay, Australia
What Quiksilver Sells: Surf apparel, footwear, and accessories
Most Popular Items: Quiksilver T-Shirts and Shorts
Quiksilver is one of the biggest Australian sports brands worldwide, known for its surf boardshorts. This surf label became popular in the late 80s and early 90s with its surf-inspired apparel and accessories. However, like its biggest rival, Billabong, Quiksilver also faced some financial problems, and it's less popular and profitable than it once was.
Read: Where Is Quiksilver Made?
Boardshorts was Quiksilver's first product, and its founders wanted to make a living from their surfing passion. The brand became popular when the legendary surfer Jeff Hakman licensed the rights to the US. In 2008 the revenue started to decline, and the brand ended up bankrupt in 2015 due to an over-diversified portfolio that lost the focus of who they were.
Read: What To Wear Under Board Shorts?
I always preferred Billabong over Quiksilver when I was a kid and teenager since I didn't feel connected with the brand. But I guess Quiksilver has always targeted small groups of cool surfers that like that lifestyle.
Roxy

Founded In: 1990 by Quiksilver in Australia
What Roxy Sells: Surf apparel, footwear, and accessories for women
Most Popular Items: Roxy Rashguard
Roxy is the sister of Quiksilver and was launched as a surfer brand for young women. It was differentiated from Quiksilver as much as possible to avoid damaging the brand's popularity. This was also a big deal at the time for female surfers battling to enjoy the same notoriety as guys.
Roxy was born as a swimwear line which was an immediate success. The brand kept introducing new sportswear lines and products to continue its expansion. The brand's popularity grew when Lisa Anderson, the reigning ASP Female World Champion, joined the Roxy team and won another three world titles.
Today Roxy is not as famous as it was many years ago, but it's still known as a lifestyle surf brand that offers products for active girls, especially if they are into surfing, snowboarding, or fitness.
Rip Curl

Founded In: 1969 by François Payot, Brian Singer, and Doug Warbrick in Torquay, Australia
What Rip Curl Sells: Surf apparel, footwear, and accessories
Most Popular Items: Rip Curl Boardshorts and T-Shirts
Rip Curl is another Australian surf brand and part of what many surfers considered the "Big Three" of the surf industry, alongside Billabong and Quiksilver. It all started as a vision of two friends that quickly became a philosophy and a way of life for surfers and board sports enthusiasts.
This Australian surf label sponsored some of the best surfers, like Mick Fanning, Bethany Hamilton, Gabriel Medina, and Tom Curren. It has also supported some of the biggest surf tournaments, like the WSL World Championship Tour surfing contests, the global GromSearch Series, and a collection of international events. The brand ended up being sold in 2019 to outdoor specialists Kathmandu.
Rusty Australia

Founded In: 1985 by Rusty Preisendorfer in Perth, Australia
What Rusty Australia Sells: Surfing equipment and surfwear
Most Popular Items: Surfboards
Rusty Australia is again a surfwear and surfboard Australian label that also operates in the US under the name of Rusty Surfboards. It doesn't have the same fame or prestige as Billabong, Quiksilver, or Rip Curl, but it's a brand Australians know well enough because of its surfboards.
This Australian brand started as a surfboard company and has been releasing during the years different types like shortboards, longboards, fish surfboards, and hybrid surfboards. Rusty also introduced shark deterrent patterns to its surfboards in 2017.
Penny Skateboards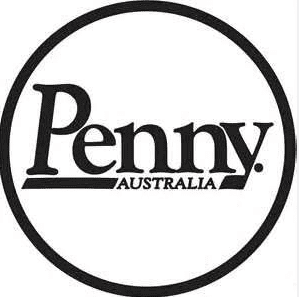 Founded In: 2010 by Ben Mackay in Australia
What Penny Skateboards Sells: Skateboards equipment
Most Popular Items: Skateboards
Penny Skateboards is an Australian skate label most well-known for its creation of penny boards, a 22″ plastic skateboard. However, the brand ended up developing other penny boards with different dimensions. Each Penny skateboard is built with the finest quality raw materials to ensure they are long-lasting and you can get better performance.
Read: Where Are Skechers Made?
Not many people know this brand unless you love skateboarding and have been doing some tricks or cruising down hills with your skateboard. It's a brand for every race, gender, and age.
Jarvis Walker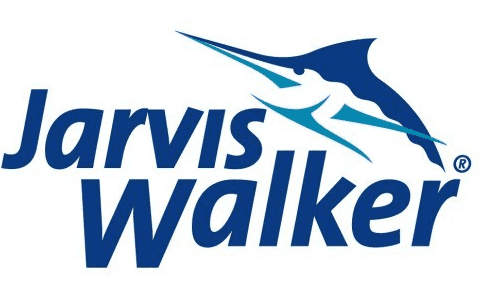 Founded In: 1946 by Jim Jarvis Walker in Australia
What Jarvis Walker Sells: Fishing Gear
Most Popular Items: Fishing Rods and Reels
If you are Australian and like fishing, you know Jarvis Walker, an Australian fishing tackle manufacturer famous for its fishing rods and reels. Jarvis Walker split some of its gear, like watersnake motors and life jackets, into a second label named Watersnake.
Read: Where Is Nike Made?
This brand became popular in the 1950s and 1960s due to Jarvis Walker being synonymous with Australian fishing, making his label one of the most popular across the country. Today Jarvis Walker is synonymous with top-quality sea fishing tackle.
Conclusion
Australian sports brands may be more famous for their surf apparel and gear than for any other reason, but despite the many problems, they are still here to contribute to the sports market. Billabong, Quiksilver, Roxy, Rip Curl, Rusty Australia, Penny Skateboards, and Jarvis Walker are some of the best Australian sports labels you should know.
As for now, Billabong, Rip Curl, and Quiksilver are still the big three when it comes to surf apparel, even if they are not as popular or making as much money as they were before.