This post may contain affiliate links. That means if you click and buy from that link, I may receive a small commission (at zero cost to you), which helps me maintain the quality of this blog. Please see my full disclosure policy for details.
When considering American sports brands, Nike is the number one pick of almost everyone since it's the most famous sport's trademark globally. However, you have many more American sports labels you know and others you have yet to learn where they were developed.
Nevertheless, just because a brand is American, it doesn't mean they manufacture in the US since most of these brands manufacture overseas due to cheap costs and higher profits. In this list, you will find all brands created in the US or now belong to an American group with headquarters in the US. So let's find out some of the best American sports brands.
Read: Where Is Gymshark Made?
You can also check the Italian, Australian, and UK sports brands you should know.
What Are The Best American Sports Brands On The Market?
When it comes to American sports brands, you have quite a few on the market. All these brands are pretty famous worldwide. All the American sports brands on this list are Nike, Under Armour, Reebok, Skechers, New Balance, Converse, Vans, The North Face, Columbia, Brooks, Saucony, Champion, Patagonia, Merrell, and Everlast.
Nike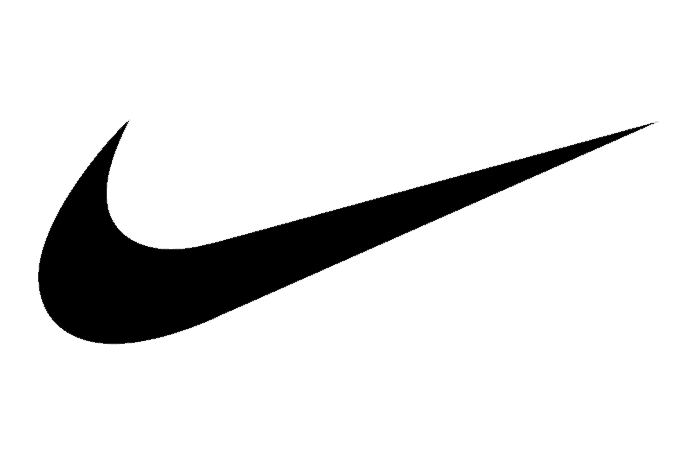 Founded In: 1964 by Bill Bowerman and Phil Knight in Oregon, US
What Nike Sells: Footwear, apparel, and accessories for multisports like soccer, football, running, basketball, golf, etc.
Most Popular Items: Nike Air Jordans and Nike Air Force
Nike is the most popular sports brand in the world, no doubt of that. This American label has some of the best marketing advertisements globally, with some of the most famous athletes wearing their products and one of the most valuable brands worldwide.
First named Blue Ribbon Sports, Nike started to sell Onitsuka Tiger shoes, but the relationship between brands came to an and BRS rebranded as Nike, launching its first pair of shoes in 1971. In 1988 Nike sales got to a different dimension thanks to the famous slogan "Just Do It" from an ad campaign.
Nike's innovative technology, like the Nike Dry, Nike Forward, or the Nike ZoomX Vaporfly Next, makes this American brand unique. A brand that wants to keep being number one needs to keep innovating like Nike has been doing for many years, making high-quality and stylish products for maximum performance.
I have worked with many different Nike products over my years in retail, and I can tell you that some customers only want Nike, no matter if they are buying clothes, footwear, or accessories or what sports they pick. They also don't care where Nike is manufactured or the price they need to pay, making this brand number one in sports.
Under Armour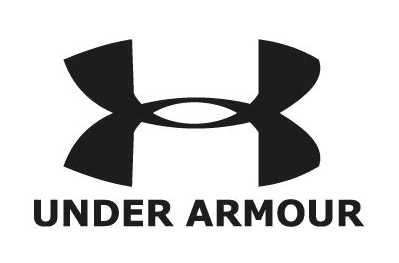 Founded In: 1996 by Kevin Plank in Washington, US
What Under Armour Sells: Footwear, apparel, and accessories for multisports like basketball, American football, soccer, running, and hiking, among others.
Most Popular Items: Hoodies and Joggers
Under Armour may be one of the most recent American sports brands on this list, but it's also one that has grown very quickly, becoming one of the most famous and profitable ones.
Kevin Plank founded Under Armour when he was only twenty-four years old, spending his time traveling along the East Coast trying to sell sports apparel to sports teams. People started to take notice of UA when American football players began to wear the brand. Due to the positive reviews from players, the brand quickly started to grow.
Read: Where Is Under Armour Made?
When Plank was a fullback at the University of Maryland, he noticed that his compression shorts worn during practice stayed dry, but not the t-shirts under his jersey. This motivated him to design a T-shirt built from microfibers that wicked moisture and keep the athlete cool and dry. As you know today, other significant sports brands copied UA with their moisture-wicking apparel.
I tend to prefer other brands over Under Armour, but that's because I only noticed this American label a few years ago when I started to sell shoes and clothes in the UK retail store where I worked. Today, UA is popular in almost every country and has sponsored some athletes like Stephen Curry, Tom Brady, Bobby Zamora, and even Michael Phelps.
Skechers

Founded In: 1992 by Robert Greenberg in California, US
What Skechers Sells: Footwear, apparel, and accessories for walking, running, training, golf, and hiking, among other styles of shoes.
Most Popular Items: Memory Foam Shoes and Go Walk 5
Skechers has grown a lot over the last couple of years, and it's not a surprise since we are speaking about some of the most comfortable shoes ever made. In addition, Skechers are consistently among the top 10 ranks for best American sports brands due to their success among customers.
Read: Do Skechers Run Big, Small or True To Size?
It's incredible to think that Skechers was supposed to be a distributing outlet for Dr. Martens shoes. Robert Greenberg created a brand to manufacture street shoes since no shoe giant controlled that market. All this provided an opportunity for Skechers, which ended up holding the street shoe market and expanding its popularity worldwide.
Read: Where Are Skechers Shoes Made?
Skechers innovative technology is among the best in the market compared with other sports brands, like the memory foam insoles (which adapt to the shape of your feet, providing comfort and pressure relief), Goga Mat insoles ( breathable insole with high-rebound cushioning), and the Hyper Burst cushioning midsole (which offers a highly responsive and ultra-lightweight experience).
Read: How To Clean Skechers Shoes?
I worked as a store manager for Skechers and had the opportunity to become an area manager before I decided to focus exclusively on The Men Hero. Let me tell you that most customers said to me that after trying Skechers shoes, they stopped buying any other brands since Skechers are so comfortable. This explains the success of this American sports label.
New Balance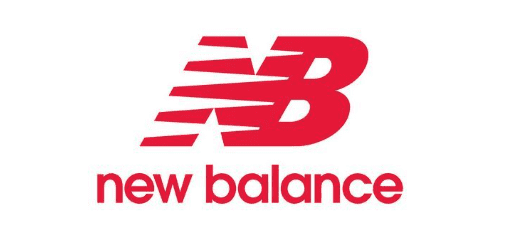 Founded In: 1906 by William J. Riley in Boston, US
What New Balance Sells: Footwear, apparel, and accessories for multisports like running, training, walking, basketball, soccer, golf, etc.
Most Popular Items: New Balance 574 and Fresh Foam
New Balance has become one of the biggest American sports brands in the last decade after so many years outside the spotlight. It was in 1988 that New Balance released for many people its most famous sneaker, the 574, which remains one of the shopper's favorites today.
Read: Do New Balance Run Big Or Small?
Only 30 years after being founded, New Balance started to manufacture shoes instead of arch supports. However, the American label waited till 1960 to shift its focus to athletic sneakers, becoming popular among runners. Many people believe that New Balance heavily manufactures in the US, but that's not true since NB produces many of its products overseas.
NB has also developed incredible technology, such as Rebound Resin, which has unique properties to produce the outstanding support and springiness customers expect from New Balance shoes. Also, some NB trainers are equipped with New Balance's underfoot technology, Energy Arc, which infuses high-energy performance designs into shoes for runners at all levels.
New Balance received the label "dad shoes" many years ago, which remains with this American sports label. This is because dads choose comfort over style, and New Balance sneakers are not the most fashionable shoes. I did sell a fair amount of New Balance shoes to adult men since young people prefer Nike or Adidas over any other brand.
Reebok

Founded In: 1958 by Jeff and Joe Foster in Bolton, UK
What Reebok Sells: Footwear, apparel, and accessories for multisports like cross training, gym, running, basketball, golf, outdoors, etc.
Most Popular Items: Reebok Classics and Cross Fit Sneakers
Reebok may have been founded in the UK, but these days I consider the brand American since the headquarters is in Boston, US, and the brand belongs to an American group named Authentic Brands Group. I don't think Reebok will ever lose all its British roots, but it has been many years.
Read: Where Is Reebok Made?
Although the family business had been operating since 1895, Reebok was only founded in 1958. Over the years, the brand developed high-quality footwear and apparel for different sports. In 2005 Reebok was acquired by Adidas as a subsidiary which later was sold. After partnering with the fitness company CrossFit, Reebok became famous among CrossFittters.
Reebok has developed the HexRide technology for some of its shoes, providing lightweight air spring cushioning, which runners and trainers need. Reebok's Liquid Factory has also developed a new way to make shoes from the sole up.
I remember I was a massive fan of Reebok Classics when I was a kid, and it was my to-go brand when I needed a pair of sneakers. In-store I wouldn't say Reebok was the most popular brand, but we always had some nostalgic shoppers looking for some Reebok sneakers. Still, Reebok is one of the most famous sports brands in the world.
Converse

Founded In: 1908 by Marquis Mills Converse in Massachusetts, U.S.
What Converse Sells: Lifestyle footwear, apparel, and accessories. Also, products for skateboarding and basketball.
Most Popular Items: Converse Chuck Taylor All-Star Shoes
Converse is a super trendy American sportswear brand that continues innovating over time. That might be because, as a company, Converse was sold multiple times to different groups till Nike acquired the brand for good in 2003 (which many experts say was one of the most incredible deals ever).
Read: Where Are Converse Made?
Converse started as a rubber shoe manufacturer, and it took a few years to begin to manufacture athletic shoes, introducing the famous Converse All-Star basketball shoe, popularized by the basketball player Chuck Taylor. After bankruptcy twice and being bought by Nike, Converse redefined itself as a skate label, sponsoring many young professional skaters.
Converse uses the best technology available for its products, like the Ortholite® sock liner, which provides exceptional comfort, elasticity, and breathability. The American skateboarding label also vulcanizes its shoes to transform natural rubber into a cured and more durable one.
Converse is most known for its skateboarding shoes and some shoe styles, like the widely celebrated Chuck Taylor silhouette that makes the brand recognizable after one look. I don't think I ever had a pair of Converse shoes, but they were pretty popular among young buyers when I had to trade them.
Vans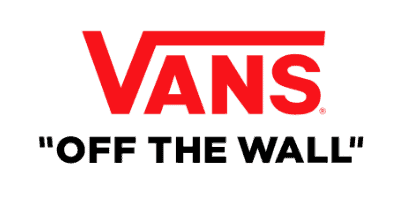 Founded In: 1966 by Paul Van Doren, James Van Doren, and Gordon Lee in California, US.
What Vans Sells: Lifestyle footwear, apparel, and accessories. Also, products for skateboarding, snowboarding, and surfing.
Most Popular Items: Vans Old Skool and Slip Ons
Vans are well-known for their durability, slip-resistant features, and rugged makeup, being one of the most iconic footwear brands and the most famous for skateboarding. At a certain point in the early 90s, Vans were highly desired due to high demand and lower stock, which, we know, makes a brand more expensive and desirable.
Read: Where Are Vans Made?
This American label started by manufacturing shoes and selling them directly to the public. Then, the brand began to use the "Off The Wall" motto, a popular slang among skateboarders, while doing tricks in empty pools, becoming a trend among them. Vans have also opened some skate parks, cementing its skateboarding leadership among skaters.
Read: Do Vans Run Big Or Small?
Vans has developed some of the best technology for its skate shoes. Examples of that are the WAFFLECUP construction which combines grip and feel in the forefoot area, providing more support and stability. Vans also created for its pro skate shoes the SICKSTICK technology for better grip, flexibility, and durability. That's why Vans shoes are slip-resistant.
The North Face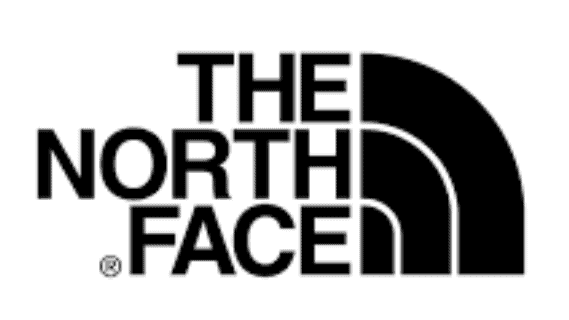 Founded In: 1968 by Douglas Tompkins and Susie Tompkins Buell in San Francisco, US.
What The North Face Sells: Outdoor apparel, footwear, and accessories
Most Popular Items: Jackets and Backpacks
The North Face is one of the most iconic American sports brands. Initially created for active mountaineers, it has also become a lifestyle brand recognizable worldwide. It targets mid to higher-income active mountaineers and urban professionals who want to wear something warm, comfortable, and look good.
During a hike in 1966, two hiking enthusiasts decided to follow their passions and create a mountaineering retail store. That store became known as The North Face, which began designing and manufacturing its own technical mountaineering apparel and equipment. In 2000, The North Face was acquired by the VF Corporation.
Read: Where Is The North Face Made?
One of the reasons why The North Face became popular among mountaineers was the technology incorporated in most products. The FUTURELIGHT™ keeps you dry in the rain, warm in the cold, and breathable when needed. The THERMOBALL™ is a revolution in insulation technology that traps the heat within small air pockets to retain warmth.
I love hiking, and being warmed and comfortable is a must, so The North Face jackets help me with everything I need when out on the mountains and are among some of the best I ever wore in my life. I also recently bought a backpack from them, which is an excellent purchase due to the FlexVent™ suspension system features and secondary compartments.
Columbia Sportswear

Founded In: 1938 by Paul Lamfrom, and Gert Boyle in Portland, US
What Columbia Sells: Outdoor apparel, footwear, and accessories for skiing & snow, hiking, fishing, hunting, etc.
Most Popular Items: Jackets and Fleeces
Columbia is an authentic outdoor brand known for designing quality and innovative apparel, footwear, and accessories. The brand loves to pass the message that the best times you spend with family and friends are the ones when you hike, fish, climb, camp, or run, which you should do wearing Columbia products for more comfort and better time.
Read: Where Is Columbia Clothing Made?
Columbia Sportswear began as a family business after Boyle's parents bought a distributorship to flee WWII. The name chosen was Columbia Hat Company, named for the nearby Columbia River. After a few years and due to supply frustrations, the family started manufacturing its own products and changed the brand's name to Columbia Sportswear, as we know it today.
This American sports brand has developed its own technology, like the OMNI-HEAT™, advanced heat retention that helps to regulate the temperature of your feet and retain warmth. It also developed multiple insulating technologies for different products to ensure you stay warm in the most extreme weather.
If, like me, you are passionate about the outdoors, you probably have purchased something from this American sports label before. It's of excellent quality and can last many years even if you wear it daily.
Brooks

Founded In: 1914 by John Brooks Goldenberg in Philadelphia, US
What Brooks Sells: Running footwear, apparel, and accessories
Most Popular Items: Brooks Ghost
For some runners, Brooks shoes continue to be their favorite pick, whether you are a distance or a casual runner. Brooks is known for its advanced technology, comfort, and durability; usually, the three main factors when picking a running shoe.
Brooks Sports was founded following the acquisition of the Quaker Shoe Company, a manufacturer of ballet slippers and bathing shoes. Many years after its foundation, Brooks started working with elite runners to design and develop running shoes, being the first sports label to use EVA on its shoes. Despite some manufacturing problems, bankruptcy, and changing owners twice, Brooks became a favorite among top elite runners.
Behind the advanced footwear at Brooks is the GUIDERAILS support system, which consists of advanced running technology for runners who deviate from their habitual motion path, giving you more support and optimized shoes. In addition, you can expect most shoes with the BIOMOGO DNA, an adaptive midsole made of EVA foam to build dynamic cushioning that accounts for a runner's unique stride, weight, and speed.
I always found it very easy to sell a pair of Brooks because, for me, Brooks and Asics are the two best running shoe brands on the planet. Brooks running shoes have several features that make them stable and comfortable, providing a smoother stride no matter where and how long you choose to run, which is what a runner wants, right?
Saucony

Founded In: 1898 in Pennsylvania, US
What Saucony Sells: Running footwear, apparel, and accessories
Most Popular Items: Saucony Endorphin
Saucony is another American sports brand mainly focusing on running, racing, walking, and trail running footwear. It's one of the best-rated running shoe brands on the market, releasing many different styles every year, and known as the brand with the most running shoe models.
This American label had its first factory on the high banks of Saucony Creek, which evolved the brand's name. To understand how popular Saucony became, the brand was bought by Hyde Athletic Industries, which kept the label as a subsidiary. However, Saucony was so popular that Hyde's changed its name to Saucony. The company ended up being sold a few times more till it became part of the group Wolverine World Wide.
Some of the best shoe technology Saucony developed is the ISOFIT, which is a revolutionary fit system that morphs to the foot for a custom feel, no matter the shape of your feet. The GRID technology that Saucony uses on its shoes is a woven composition of Hytrel™ filaments, which deliver superior cushioning and stability by centering the heel when impacting the floor.
Patagonia

Founded In: 1973 by Yvon Chouinard in California, US
What Patagonia Sells: Outdoor apparel, footwear, and accessories
Most Popular Items: Patagonia Jackets and Backpacks
Patagonia is known as a sustainable outdoor brand, if not the most sustainable fashion label in the world, since most of its products are made of recycled materials, which I love. Patagonia customers can focus on excellent outdoor athletic gear and supporting wildlife and the environment.
In 1957 Yvon Chouinard was an experienced rock climber selling hand-forged mountain climbing gear through his company Chouinard Equipment. He partnered with Tom Frost to improve its supply and demand issues. Patagonia was created in 1973 when both opened the brand's first store, being incorporated later within the Great Pacific Iron Works.
One of Patagonia's measures to become more sustainable was using recycled materials to create its products, lowering CO₂ emissions. The brand grows cotton organically and changed how it grows food and fiber to improve soil health and reduce greenhouse gas emissions to the atmosphere.
Merrell

Founded In: 1981 by Clark Matis, John Schweizer, and Randal Ivan Merrell in the US
What Merrell Sells: Outdoor apparel, footwear, and accessories
Most Popular Items: Merrell Boots and Merrell Jackets
Merrell may not be one of the biggest American sports brands when it comes to revenue, but when it comes to quality, their hiking boots do the job. So if you are a budget-oriented hiker, Merrell will do the job.
Merrell started when two ski company executives decided to launch new hiking boots together with Randal Ivan Merrell, a custom boot maker. The brand was acquired by Karhu and later by Wolverine World Wide. Merrell exists to share the uncomplicated power of living outside.
My first pair of hiking boots were Merrell in Portugal when I was around 18 or 19. I loved them for hiking and walking everywhere since they had a fantastic grip and were so comfortable. Merrell focuses on merging styling, performance, and comfort when exploring the outdoors.
Everlast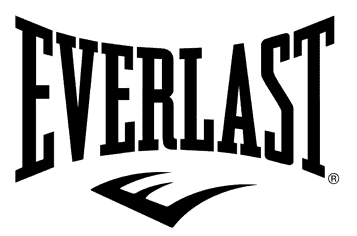 Founded In: 1910 by Jacob Golomb
What Everlast Sells: Boxing and MMA apparel, footwear, and accessories. Also, some lifestyle clothes, accessories, and footwear.
Most Popular Items: Boxing Gloves and Punching Bags
If you like boxing or MMA as I do, you will be familiarized with the brand Everlast, especially if you live in the US. However, in the UK, Everlast is sold in Sports Direct stores for a low price, which makes some shoppers think the brand is not that good.
This American sports brand started as a swimwear manufacturer, designed to make its swimsuits last longer, and that's why it was called Everlast. A few years later, Everlast started producing boxing gear, becoming the label's primary focus. Subsequently, the company ended up being sold to Sports Direct in 2007.
Many fighters wear Everlast, like Deontay Wilder, Dustin Poirier, Conor Benn, or Leah McCourt. This boxing brand also won the World MMA Awards for best technical equipment brand five times, which tells a lot about the quality of its products.
Champion

Founded In: 1919 by the Feinbloom Brothers in the US
What Champion Sells: Athletic and workout apparel, footwear, and accessories
Most Popular Items: T-shirts and Hoodies
Champion Sportswear is more of an athletic lifestyle brand these days, far from the fame and success it experienced in the 90s with its exceptional designs. Champion was one of those brands created for sports enthusiasts who simultaneously liked to be sporty and stylish.
Before being named Champion, the brand was called Knickerbocker Knitting Company, starting to manufacture uniforms for the Michigan Wolverines and later clothes for the US Military Academy to be used during training exercises. Champion would become the official uniform outfitter for all NBA teams from 1990 to 1996-1997.
When I worked for Sports Direct in the UK, the store sold Champion products, but they were less popular than other sports brands, even if they were pretty cheap. Even in the US, Champion is not that popular anymore, which makes the brand more nostalgic than anything else.
Conclusion
American sports brands are some of the most powerful in the industry, with multiple American labels at the top positions of the ranking. Nike, Under Armour, Skechers, New Balance, Reebok, Converse, Vans, The North Face, Columbia Sportswear, Brooks, Saucony, Patagonia, Merrel, Everlast, and Champion are some American sportswear you should know.
Nike is the number one brand in sports, followed by the german sports label Adidas, and I don't believe any brand will be able to surpass Nike in the following years.