This post may contain affiliate links. That means if you click and buy from that link, I may receive a small commission (at zero cost to you), which helps me maintain the quality of this blog. Please see my full disclosure policy for details.
UNIQLO is a Japanese brand that describes itself as low-cost but high-quality casual wear. So the question you have is: where are UNIQLO clothes made?
UNIQLO jackets contain HEATTECH technology, which is an innovative fabric that retains heat from your body, keeping you warm. But does that mean UNIQLO jackets and other garments manufactured in Japan or other Asian countries can do the job?
Read: Where Are Primark Clothes Made?
I have reviewed hundreds of product descriptions on the UNIQLO website to check if the brand lists where the products are made. I also visited the UNIQLO store in London Oxford Street ( it's a massive store), checking multiple items. So let's find out where UNIQLO clothes are made.
Where Are UNIQLO Clothes Made?
UNIQLO clothes are manufactured in China, Vietnam, Bangladesh, Indonesia, Cambodia, and India.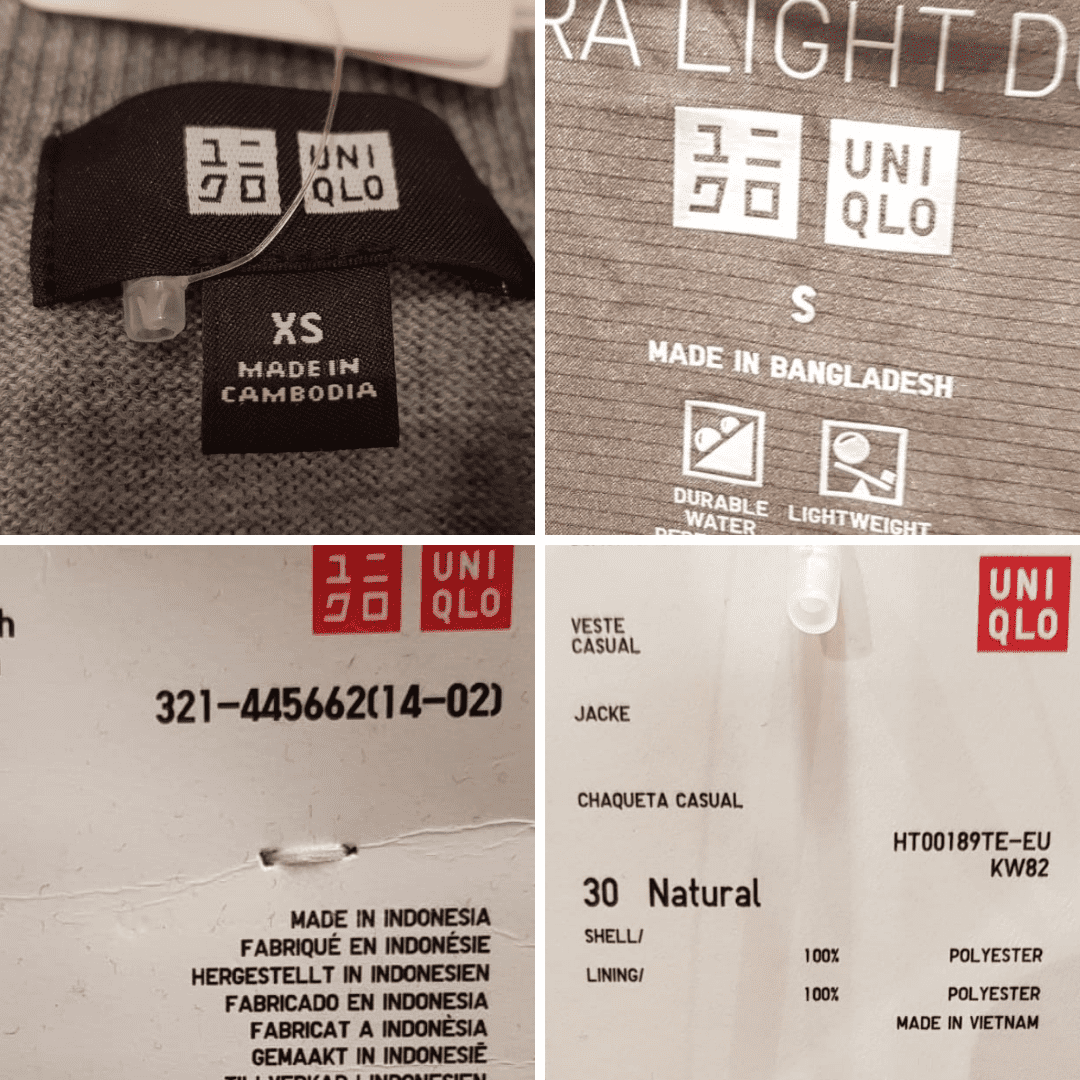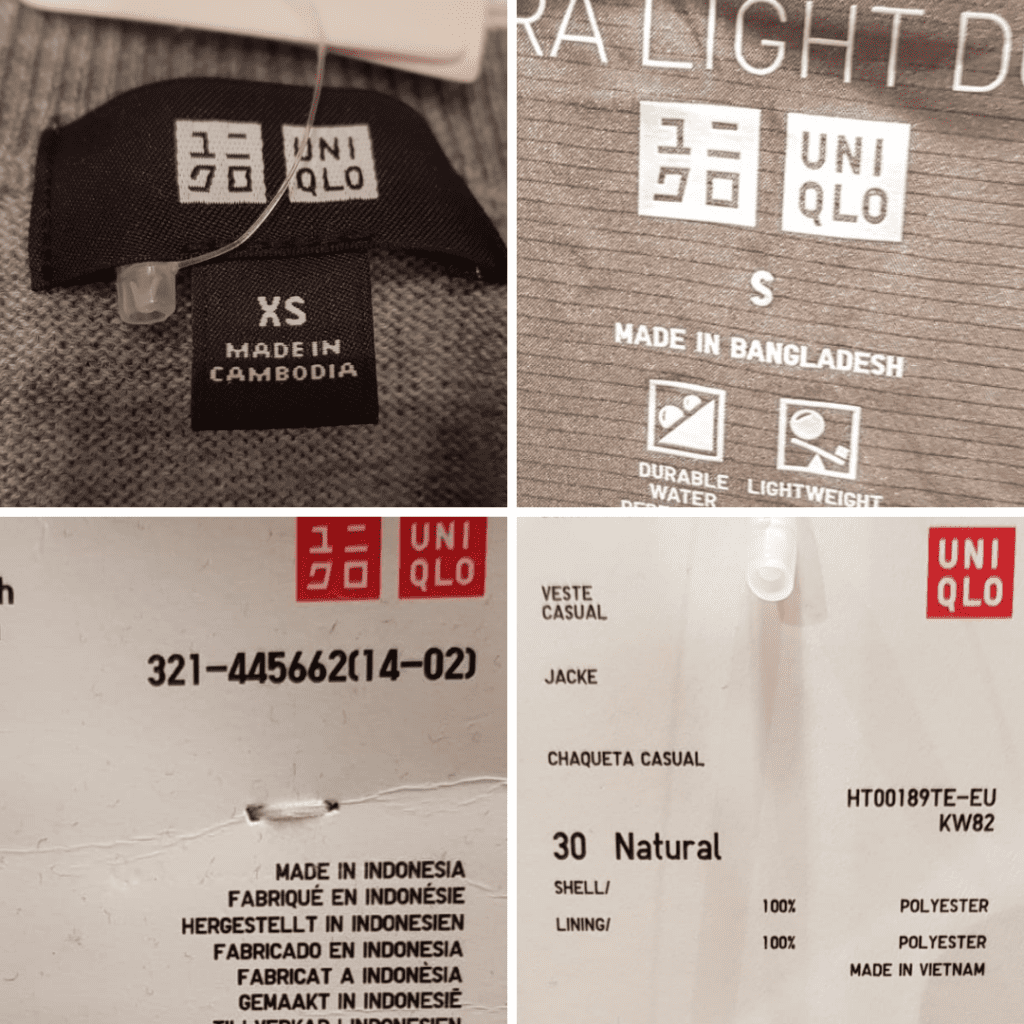 UNIQLO doesn't list where its products are manufactured on the product descriptions on its website. So even if the Japanese brand is not that expensive (at least if we don't consider some jackets), it can't be surprising that this information is not disclosed.
Most brands don't want you to know where they are manufactured because it's usually in Asia countries, which can be perceived as low-quality products.
Read: Where Is Jack Wolfskin Made?
UNIQLO provides information about where the products are manufactured on the Fast Retailing (group that owns UNIQLO) website. UNIQLO doesn't own any factories and outsources all production to partner factories. The Japanese brand states that most factories are in China, but they also manufacture in Vietnam, Bangladesh, Indonesia, and India.
In-store I can confirm that most products were made in China, and I have found all the other countries apart from India. I didn't find any products manufactured in India, and I did check over a hundred items. Since I didn't check every single good, I may have missed it if they had some.
Most UNIQLO jackets I have checked were manufactured in China, and a small part in Vietnam and Bangladesh. Even if the UNIQLO website doesn't provide information on where the products are manufactured, you can always check when you receive them.
Read: Where Are Hollister Clothes Made?
Any physical products need to have that information on the label since the US and EU legislation requires brands to indicate the country of origin of any products.
Is UNIQLO Made In Japan?
No UNIQLO is not manufactured in Japan. I didn't find any products made in japan when in-store, and they also don't state anything on the Fast Retailing website, where they mentioned the other countries.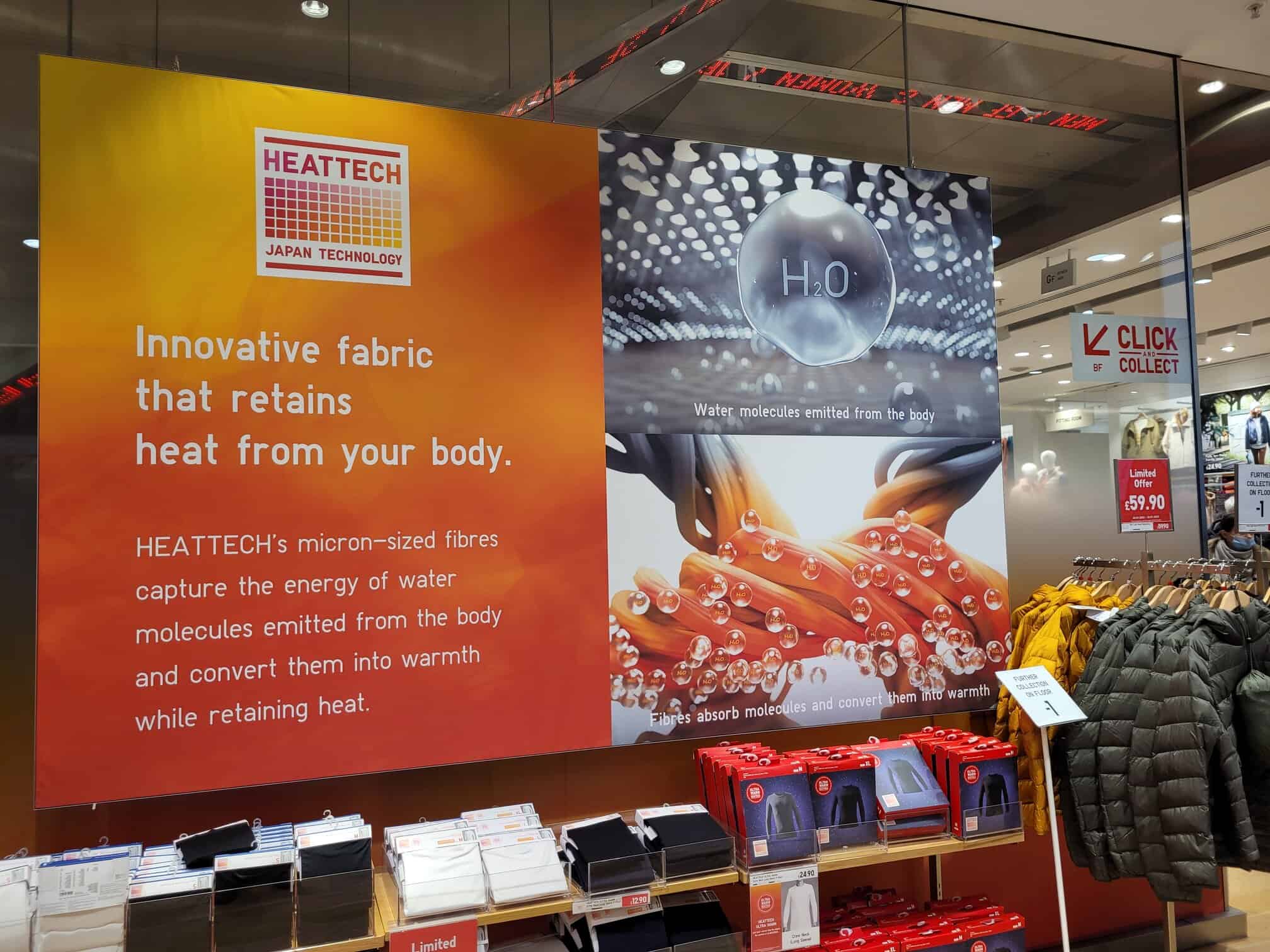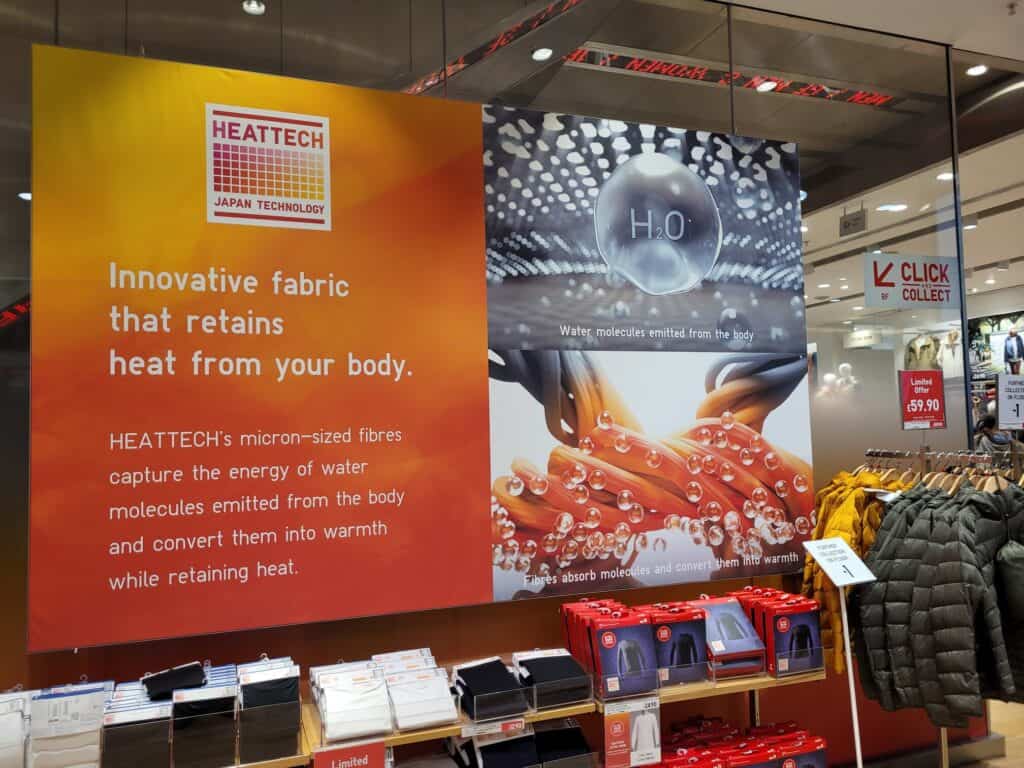 The Japanese Ministry of Economy incentivizes Japanese brands to leave China and relocate to Japan or even other countries. This diversion of suppliers is essential to increase domestic production and stop being so dependent on China.
Read: Where Are Havaianas Made?
It will be difficult for fashion brands like UNIQLO to move most of their manufacturing to Japan as that means raising their prices to maintain the same profit. But you never know what can happen in the future.
Is UNIQLO Made In China?
Yes, a lot of UNIQLO clothes and accessories are manufactured in China.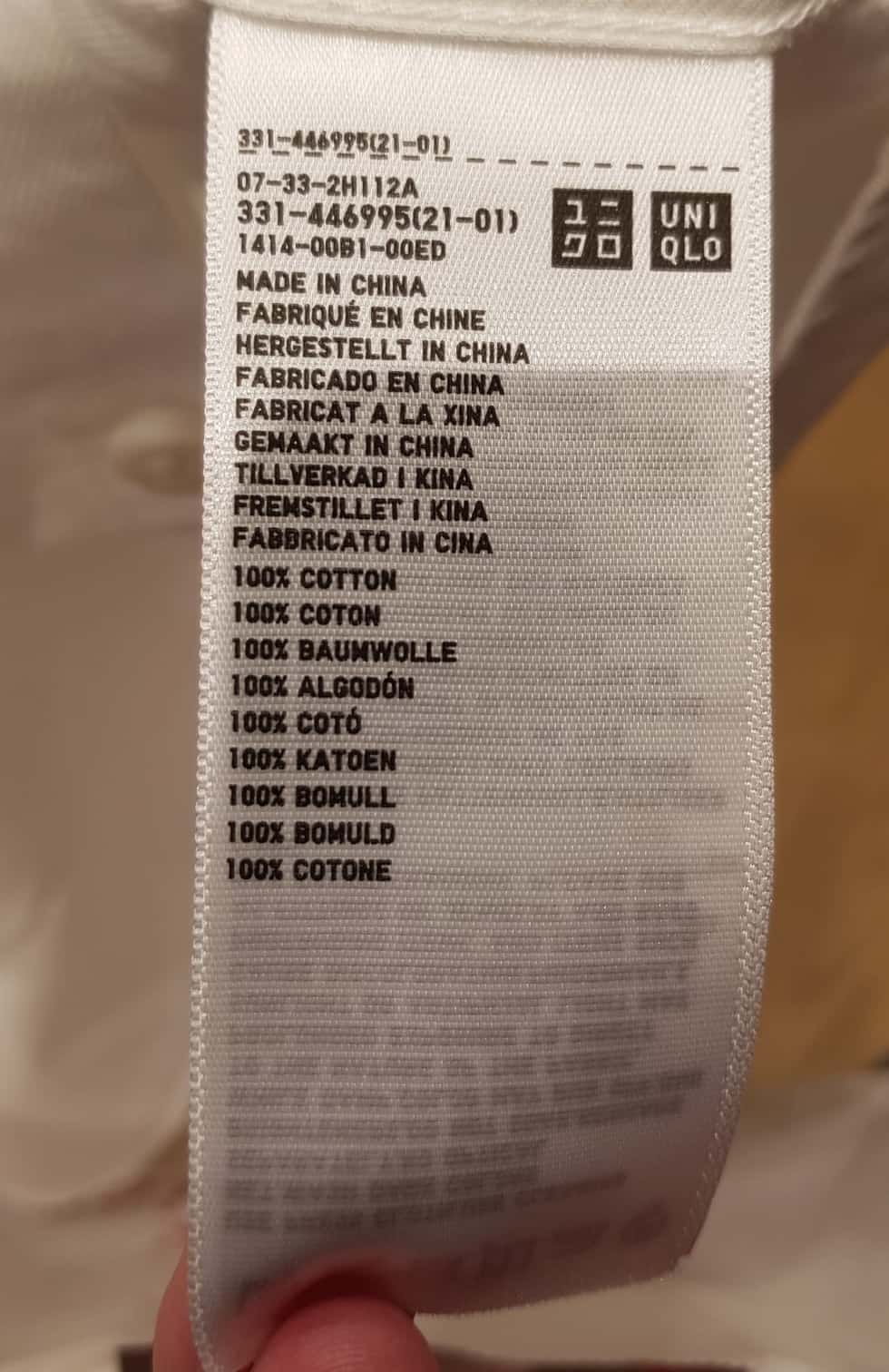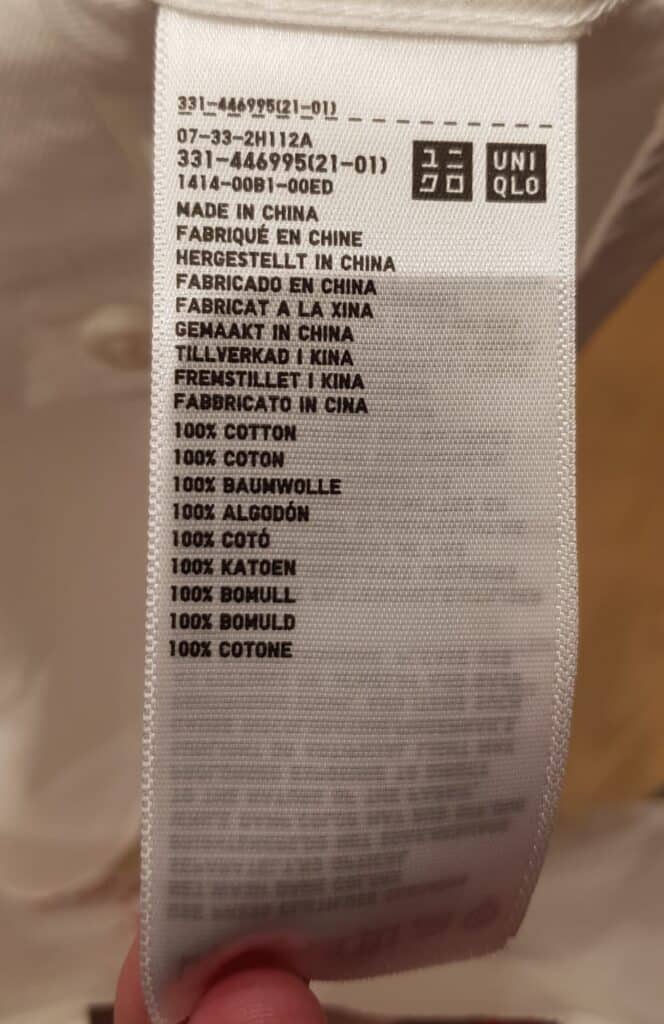 Read: Where Is Superdry Made?
By now, you know that most UNIQLO products are manufactured in China, and that's the country I have found the most products in-store. It's not difficult to understand why fashion brands like to manufacture in China since the labor and materials are cheaper (at least when compared with Europe and America).
However, UNIQLO has been shifting some of its production from China to other Asian countries like Vietnam and Indonesia in recent years. This is because the number of garment workers continues to fall each year, and producer wages continue to rise in China, making mass-market fashion brands like UNIQLO less profitable.
Read: Where Are H&M Clothes Made?
Even if China is still the number one manufacturer for UNIQLO, I believe this will change in the following years, making Vietnam the number one manufacturer. Even other countries like Indonesia, Bangladesh, and Thailand will grow in production.
Is UNIQLO Made In Vietnam?
Yes, UNIQLO manufactures a lot of its products in Vietnam.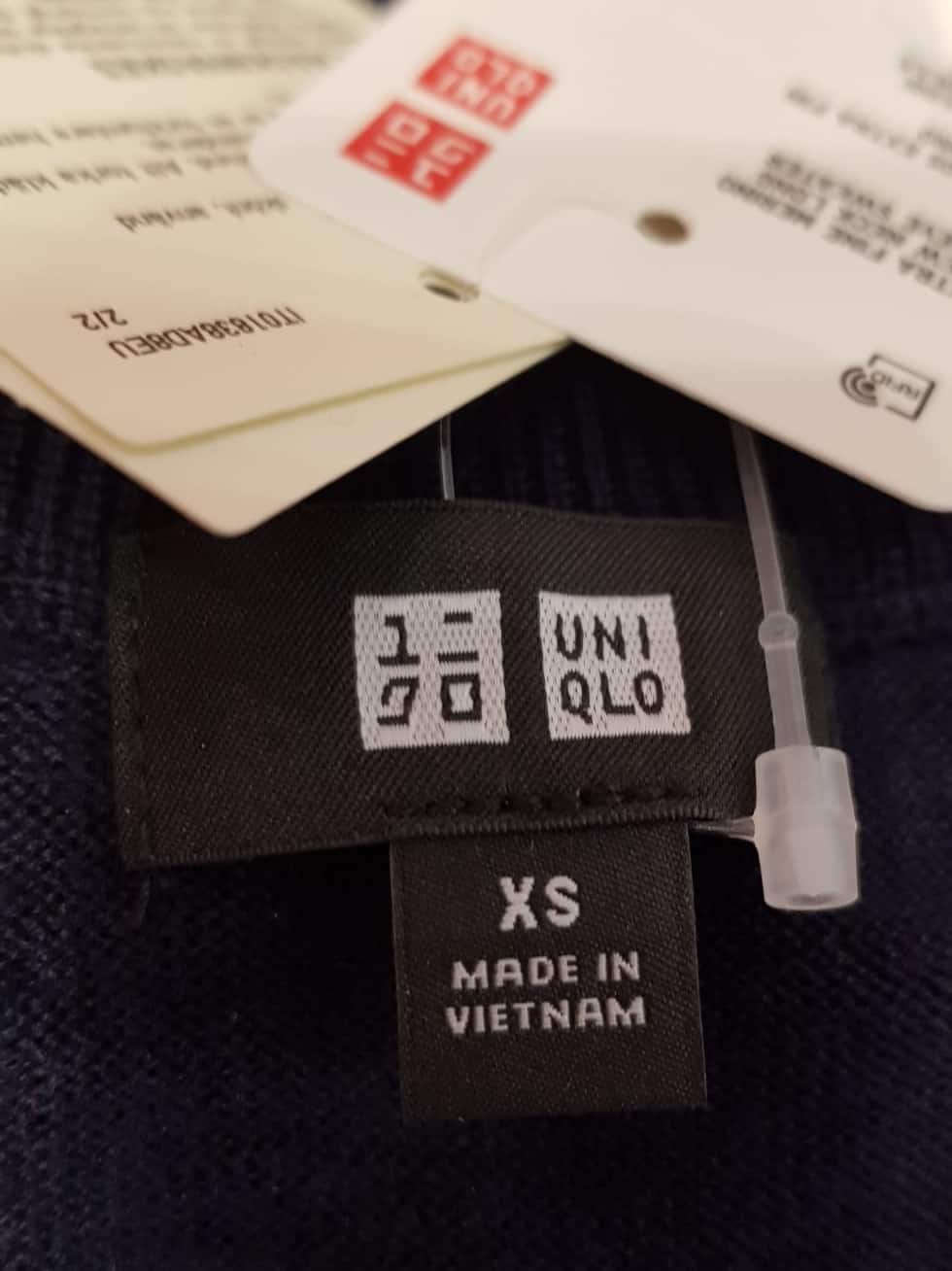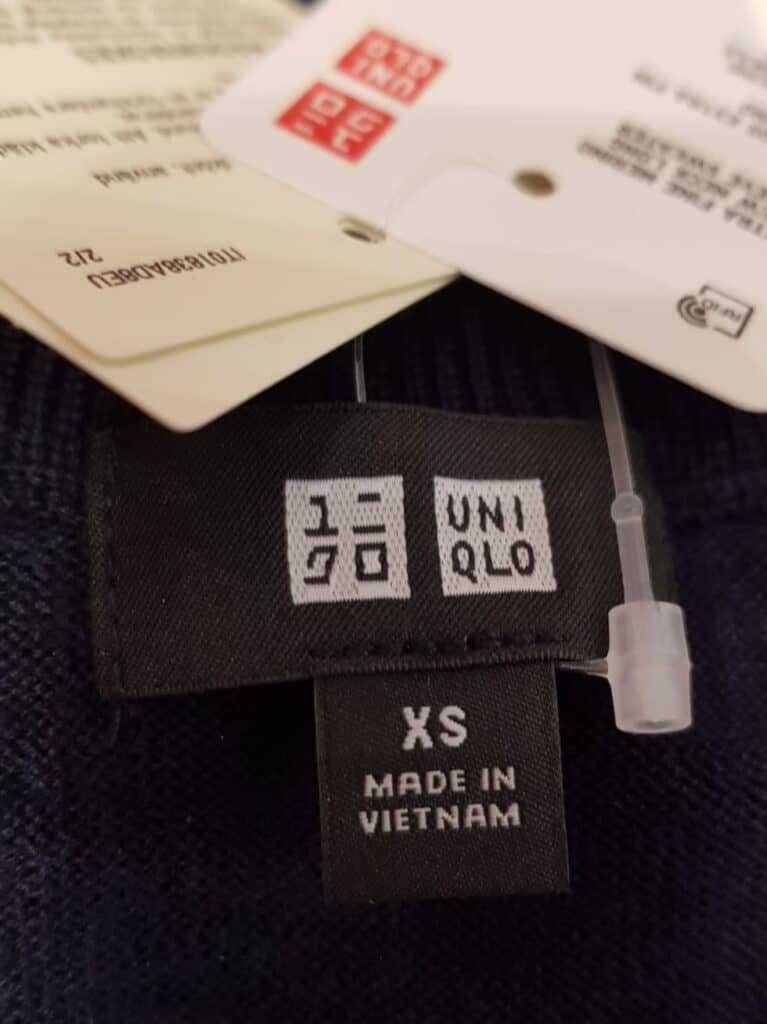 Vietnam is increasingly important to UNIQLO since the Japanese label has moved some manufacturing from China to Vietnam. Vietnam is the number two production hub, and I would say it was the second country I found the most after China when checking UNIQLO products in-store.
Read: Where Are Jack Wills Clothes Made?
Consistent work quality, a stable political environment, and cheaper monthly wages are reasons why UNIQLO moved to Vietnam. More affordable costs, higher profits. It's not a difficult decision if the quality of the products remains the same.
As I said before, I wouldn't be surprised if Vietnam becomes UNIQLO's number one hub production in the next couple of years. The country's manufacturing power is growing, attracting many other fashion brands.
Common Questions About Where Is UNIQLO Made
These are the most common questions about where are UNIQLO clothes made.
Where Does UNIQLO Make Its Clothes?
UNIQLO makes most of its clothes in China, followed by Vietnam. You can also find UNIQLO clothes manufactured in Bangladesh, Indonesia, and China.
Read: Where Is Abercrombie And Fitch Made?
Is UNIQLO Ethical?
UNIQLO is trying to become a better and more ethical brand, but in my opinion, it still has a long way to go. For example, we don't have evidence that the Japanese brand pays fair salaries and provides good conditions for their workers since they outsource all manufacturing. However, they have some good policies in place when it comes to sustainability.
Where Does UNIQLO Get Its Cotton?
UNIQLO sources its cotton from China, and they refer that only sustainable cotton is sourced.
Read: Where Are NEXT Clothes Made?
Is UNIQLO Still Using Xinjiang Cotton?
No, UNIQLO or its partners don't source any cotton, other materials, or products from the Xinjiang region. They only source sustainable cotton, which by definition means that international standards meet human rights and great working environments.
Why Is Uniqlo So Expensive?
I wouldn't say that UNIQLO clothes are expensive since they are pretty affordable, and most people can purchase them. However, some jackets can go over $150 because they contain HEATTECH technology that retains heat from your body in the jacket, keeping you warm. Apart from that, I would say UNIQLO is not expensive at all.
Read: Where Are M&S Clothes Made?
Conclusion On Where Are UNIQLO Clothes Made
Where are UNIQLO clothes made? Most of them are made in China, followed by Vietnam, Indonesia, Bangladesh, Cambodia, and India. As I said, I wouldn't be surprised to see Vietnam surpassing China in manufacturing for the Japanese brand.