This post may contain affiliate links. That means if you click and buy from that link, I may receive a small commission (at zero cost to you), which helps me maintain the quality of this blog. Please see my full disclosure policy for details.
Billabong International Limited is an Australian brand that focuses on clothing, some accessories, and footwear, but can you answer the question: where is Billabong made?
In 2018 the Australian surfing brand was sold to its biggest rival, Quiksilver, after years of struggling. That could also be why both brands are so similar when it comes to where they are manufactured.
Personally, I always preferred Billabong over Quiksilver, and I didn't even surf. I just liked the style and the Billabong name. But, of course, I wore both brands the most when I was a teenager. Of course, now I have a different style for dressing that these brands don't fit, but if you like the surfer look, Billabong is an excellent brand to wear.
Read: Where Is Quicksilver Made?
To confirm, I have decided to review hundreds of product descriptions on Billabong's website to check if the brand lists where the products are made. I also visited some multi-brand stores that sell Billabong products (I couldn't find any Billabong store), checking multiple items. So let's find out where Billabong is manufactured.
Where Is Billabong Made?
Billabong is manufactured in China, Morocco, India, Indonesia, Vietnam and Pakistan. Billabong products may be made in other countries, but these were the ones I have found in different stores.
Read: Where Are Hollister Clothes Made?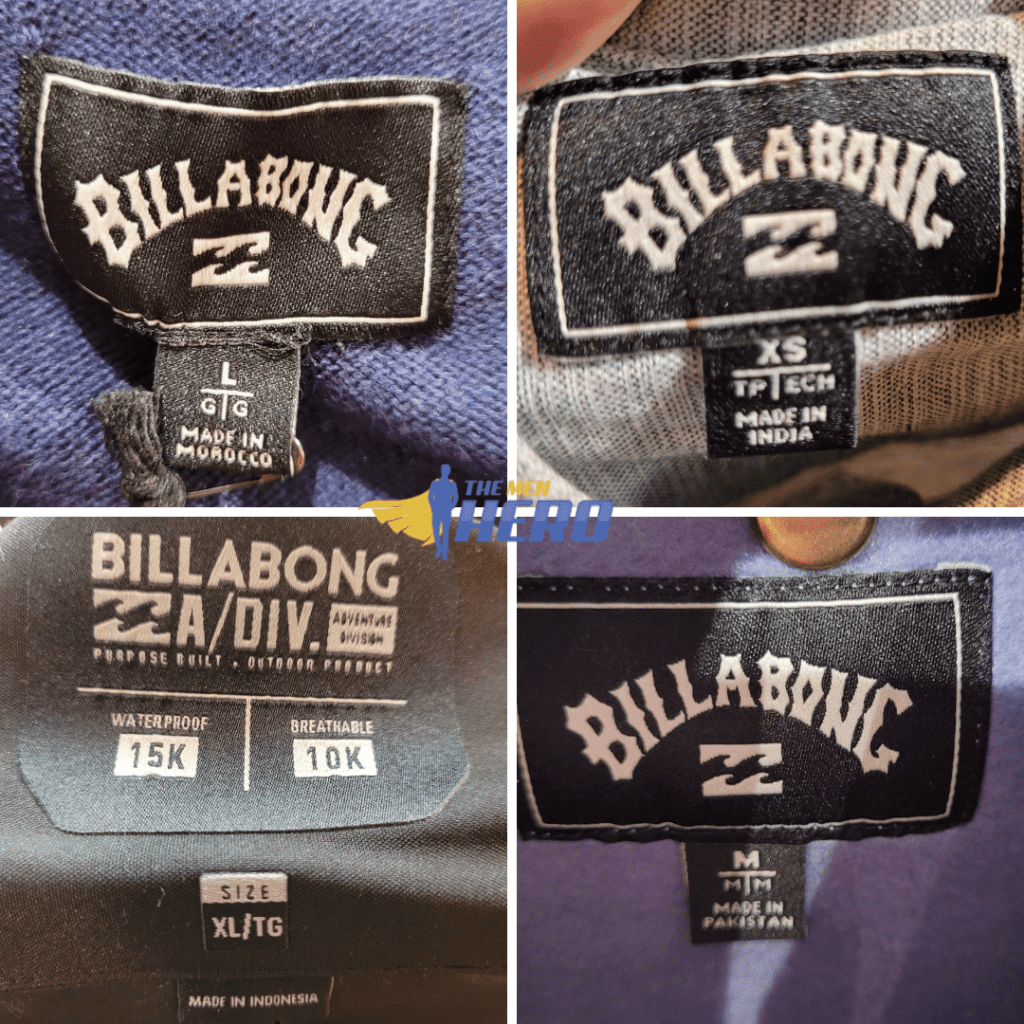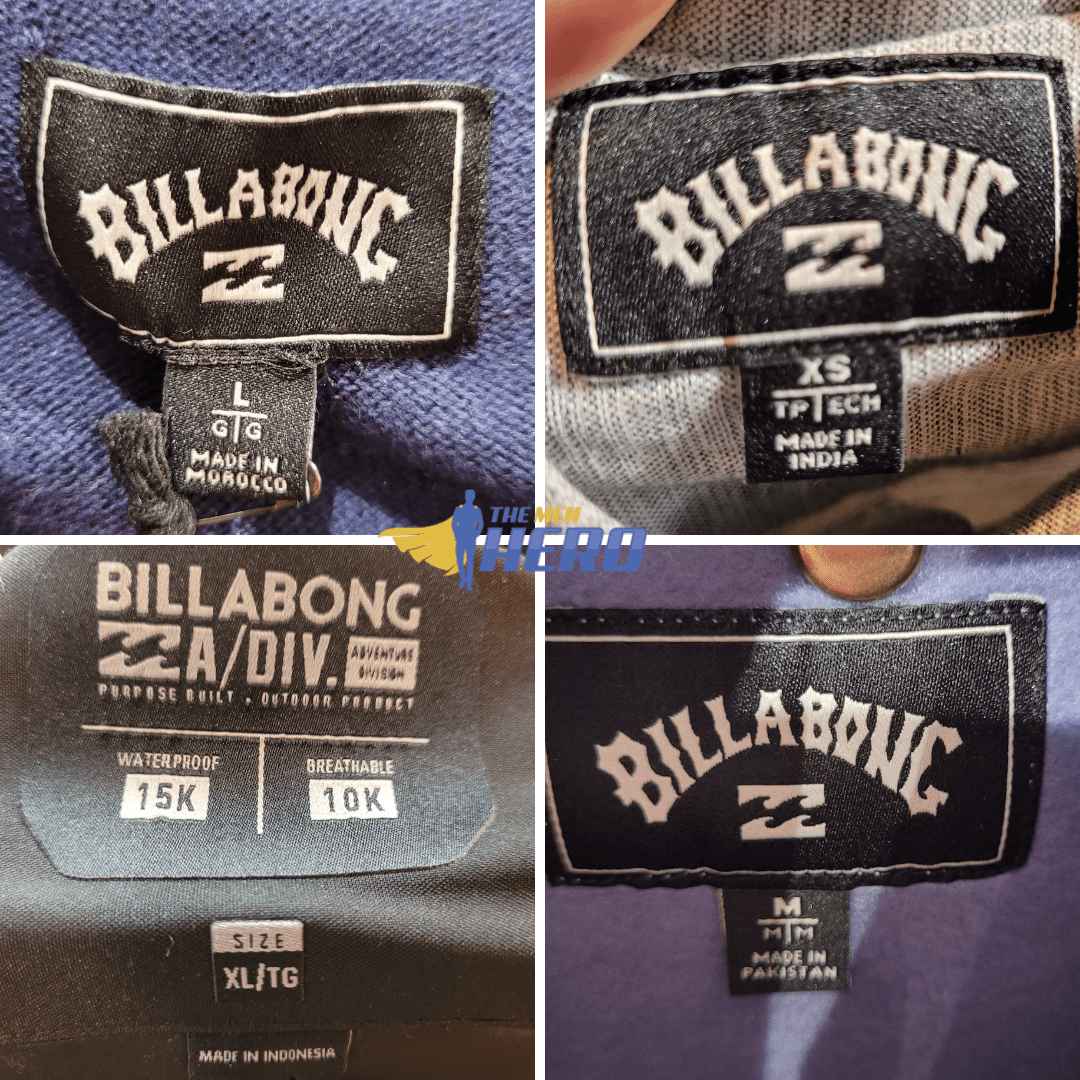 Like many brands, Billabong doesn't list where its products are manufactured on the product descriptions on its website. I have searched on the entire website, and the brand doesn't have any section with that information. But, of course, when you receive the products, you can confirm where they are manufactured since the US and the EU legislation requires brands to indicate the country of origin.
Read: Where Is Lululemon Made?
The fact that Billabong does not advertise where its products are made on its website can be because they are made in countries like China, India, Pakistan, etc. Many consumers perceive that clothing manufactured in these countries uses low-quality materials, the durability is not good, and they feel they should pay less. I believe customers are right about some brands, but I do not think this is the case with Billabong since it's a renewed brand.
All Billabong apparel, caps, flip flops, and bags I had, were pretty durable (considering I was a teenager and didn't take care of what was mine as well as I do now). Now, I don't know if they were manufactured in the same countries as now, but I still wanted to give you my opinion about the quality of the products. Maybe it has changed, or perhaps it didn't.
Read: Where Are Jack Wills Clothes Made?
Is Billabong Made In Australia?
As far as I know, Billabong is not manufactured in Australia. When the brand started, maybe some of its production (if not all) was in Australia, but I couldn't find any information to confirm it.
Also, when it comes to manufacturing, Australia would be a costly country to do it. Asian countries are much cheaper in terms of labor, materials, and rent. That's why it is not a surprise to see Billabong manufacturing almost exclusively in the Asian continent.
Read: Where Are Havaianas Made?
Is Billabong Made In China?
Yes, Billabong manufactures clothing, accessories, and footwear in China.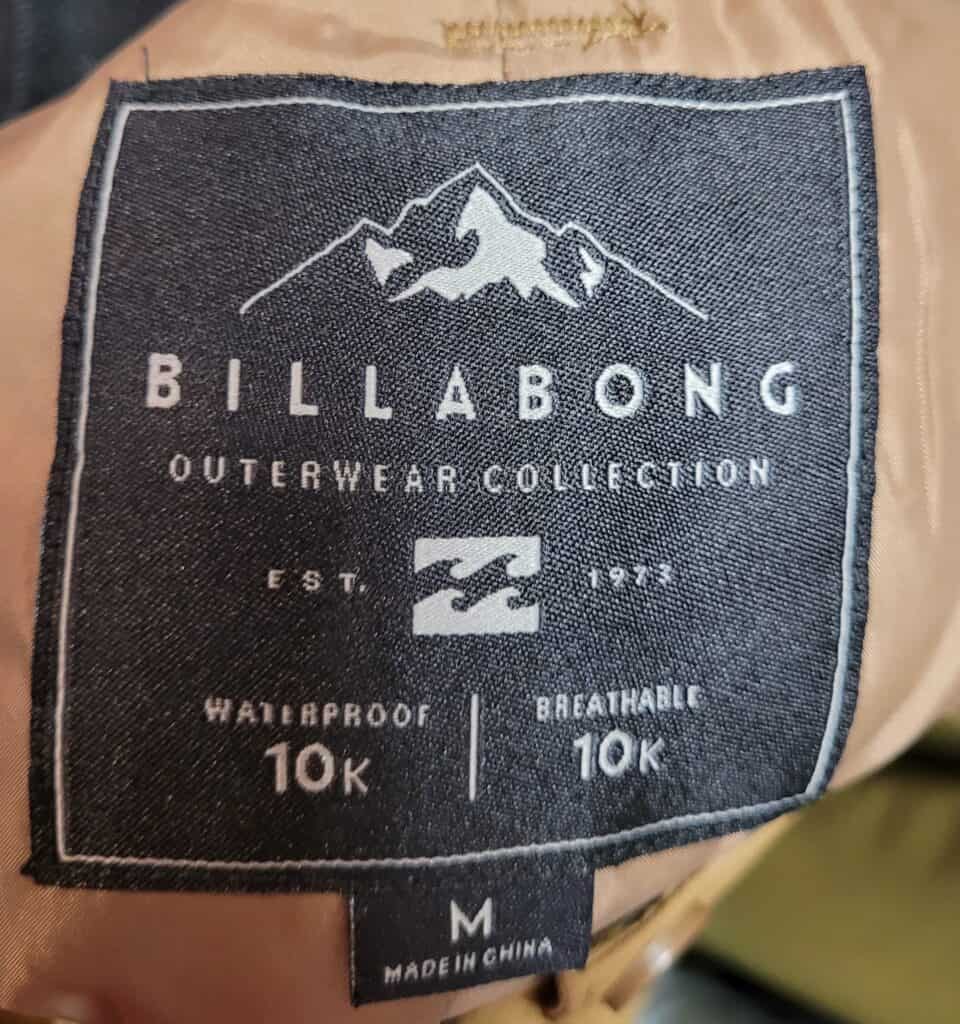 As I said, it's not a surprise to see Billabong manufacturing most of its products in Asia. China is one of the biggest manufacturing countries for fashion brands.
Something I want you to know is that you shouldn't be afraid of the "Made In China" label since brands like Billabong have strict quality control protocols implemented to ensure all products are manufactured according to their guidelines. Superdry is an English label and most of its products are manufactured in China, which doesn't stop the brand from having success.
Read: Where Are Crocs Made?
Also, I wouldn't be surprised if Billabong moved most of its manufacturing from China to Vietnam, as many brands are doing. Some brands (the American ones) are shifting their manufacturing to Vietnam due to the tariff war between the US and China, and others because Vietnam is cheaper when it comes to wages and materials.
Common Questions About Where Is Billabong Made
These are the most common questions about where is Billabong made.
Where Are Billabong Clothes Made?
Billabong clothes are manufactured in China, Morocco, India, Indonesia, Vietnam and Pakistan. The majority of the clothing is made in China.
Read: Where Is New Balance Made?
Is Billabong An Ethical Brand?
Compared with other major fashion and sports brands, Billabong doesn't provide much information about its ethical conduct, apart from what you can read here. A quick search also didn't show any moral problems from the Australian brand.
Conclusion About Where Is Billabong Manufactured
So, where is Billabong made? We know the Australian brand is manufactured mainly in Asia and also Morocco. However, independently of where they are manufacturing, Billabong is still a brand recognized and bought by surfers, skateboarders, and snowboarders.
Read: Where Are Vans Made?
If you purchase a Billabong product and see "Made In China, India, or Pakistan," do not worry since they are legit and not fake.