This post may contain affiliate links. That means if you click and buy from that link, I may receive a small commission (at zero cost to you), which helps me maintain the quality of this blog. Please see my full disclosure policy for details.
Balenciaga is one of the biggest names in the fashion luxury industry. The Spanish brand has been the fastest-growing brand in Kering's luxury portfolio (outpacing its sister Gucci) over the past few years. Is that a good reason to ask why is Balenciaga so expensive?
Cristóbal Balenciaga was the father of haute couture and served as an inspiration for many well-known designers. However, being an inspiration is not enough for a brand to be a success among consumers. Balenciaga shoes and bags are some of the most unique and desirable items in the luxury industry. But, is desirability sufficient for a brand to make its products expensive? Let's find out.
You can also check out the best French, British and American luxury fashion brands.
How Is Balenciaga So Expensive?
Let's check five reasons why in my opinion, Balenciaga is so expensive.
Balenciaga Provides Status and Exclusivity
Luxury brands like Balenciaga, and Givenchy provides status and exclusivity. Luxury brands appeal to those who want the finer things in life and an elevated sense of self-esteem.
The prices could be a deterrent for some, but for others, it's giving them bragging rights over their peers who have yet to purchase a pair of Balenciaga sneakers.
Read: Why Is Gucci So Expensive?
Not everyone can buy Balenciaga products because of the high price points. We're talking about a brand that sells for upwards of $500 per pair, some over $1,000. However, the average consumer can just get their hands on these without complaining or questioning themselves.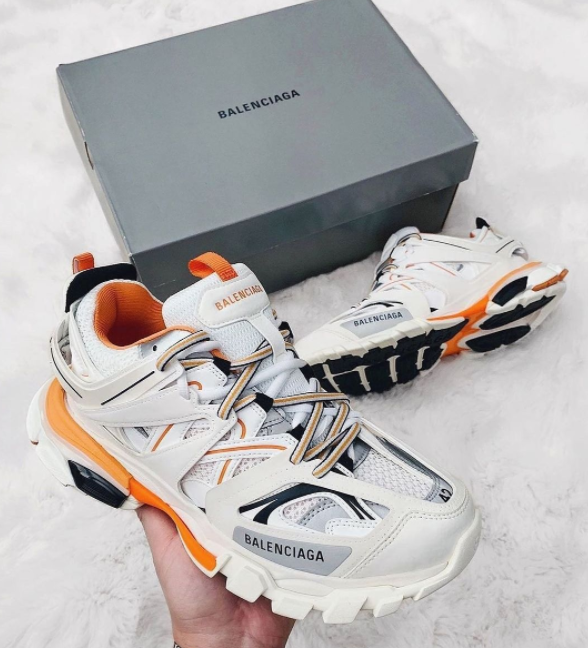 You can find lesser-priced alternatives to Balenciaga shoes, but the quality may be lacking. Balenciaga also provides exclusivity because they know that not everyone can buy their products. This is true for every luxury brand that sells at higher price points.
Read: Why Is Palm Angels So Expensive?
If you can afford to buy Balenciaga, then you have the means and money to do so, and that reflects on your image and status.
Balenciaga Is a Popular Brand
Balenciaga is a popular luxury brand among consumers because it is a high-demand brand. If consumers are willing to pay much more for a pair of Balenciaga products, then you know that the demand is there.
If it becomes too difficult to get your hands on a specific pair of Balenciaga sneakers and the brand stops its production, prices will skyrocket because of this. Their popularity is a part of the reason why they're so expensive.
Read: Why Is Hugo Boss So Expensive?
Balenciaga's platform Crocs sold out before they were even released. They were priced at $850, which is way more than the Crocs originals. This could be one of the weirdest fashion trends that have happened during this century, but it was sold out because Balenciaga is a famous brand, and the demand for its products exists.
Balenciaga Makes You Pay For An Experience
If you ask yourself, "why is Balenciaga expensive?" it is because luxury starts with a brand experience. The value of luxury brands is their ability to create an experience that goes beyond the product.
Products are more than just commodities — they are pieces that help build a self-image. For example, products from Balenciaga show something about who you are and what you're willing to spend your money on.
Read: Why Is Louis Vuitton So Expensive?
Sometimes when you shop, you may not remember the brand of that blue shirt you wanted, but you will remember the experience in-store.
Since a price depends on the ability to create extreme value for the consumer, brands like Balenciaga spend a lot of time ensuring that their product is worth its cost. They also make sure that they can connect with their consumers emotionally, providing an excellent shopping experience.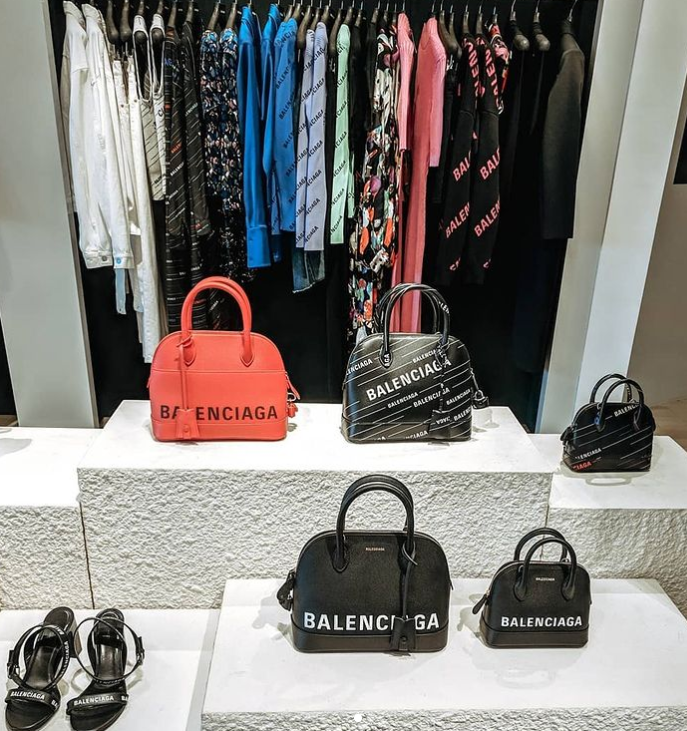 Balenciaga Is Loved By Celebrities
Balenciaga is expensive because celebrities wear their products. Celebrities are the ones who build hype and awareness about a brand. You may not know that much about celebrities, but most people definitely feel their influence.
Celebrities can afford the products of luxurious brands and choose to wear them because they can show off their wealth and popularity. They also receive free products and get attention from the brand.
Read: Why Is Gant So Expensive?
Caitlyn Jenner wore Balenciaga's leather jacket in an episode of Keeping Up With The Kardashians. Kanye West also wore several pieces from Balenciaga during his Saint Pablo Tour. In addition, Shawn Mendes wore a Balenciaga suit at the 2016 Billboard Music Awards.
People tend to follow celebrities because of their status, and if a star is wearing products from a particular brand, people will think that they need to have them.
Balenciaga Provides Highest Quality Raw Materials
Balenciaga products have the best high-quality materials. The Spanish luxury brand wants to deliver the very best products that make their consumers happy and satisfied.
The Balenciaga products usually use leather, suede and fabric, silk, wool, and cashmere blend with the finest quality. In addition, the pieces in their collection come in various classy colors, including black, browns, greys, and whites.
Balenciaga products are made majority in Italy and China, but also in small portions in other countries. Therefore, the perception of products manufactured in Italy is very different from that of products manufactured in China.
Balenciaga Made In Italy products show that the brand uses the best and highest quality raw materials and craftsmanship. This gives a sense of luxury, exclusivity, and high status to their products.
Read: Why Is Burberry So Expensive?
However, Balenciaga products that are made in China are associated with not being good enough. Most of the products made in China have equal quality to those produced in other countries. Balenciaga also has strict quality control implemented in China to ensure all the products are of top quality.
Common Questions About Why Is Balenciaga So Expensive?
These are some of the most common questions about why is Balenciaga so expensive?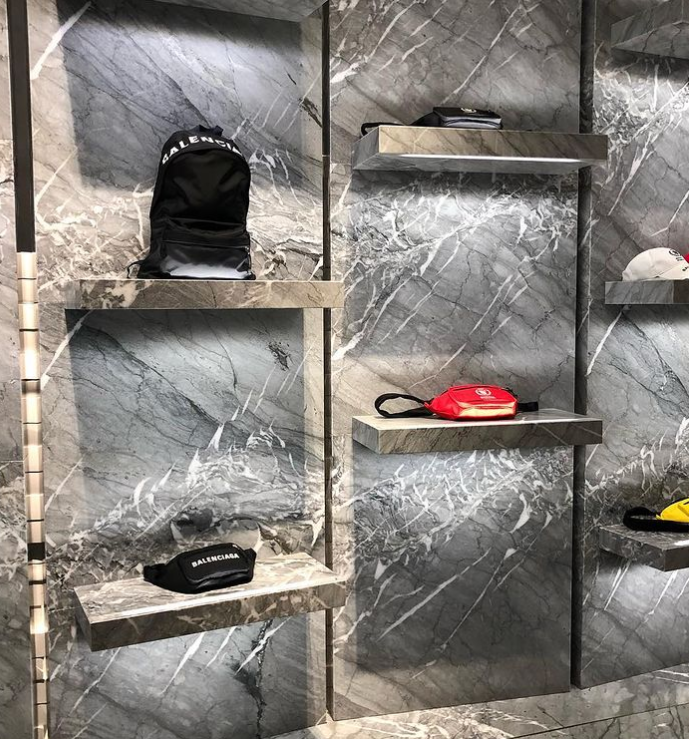 Why Are Balenciaga Shoes So Expensive?
Balenciaga shoes are expensive because they offer you a status. The Spanish luxury fashion brand additionally makes limited runs on their shoes so that there is no overproduction of products, and they can sell their goods for a higher price. Also, Balenciaga sneakers are trendy among many fashionistas and influencers. We all know that consumers love to copy them.
What Are The Most Expensive Balenciaga Shoes?
The Balenciaga women's 3D 110MM PUMP collection is the brand's most expensive pair of shoes, costing around $3,300 per pair. The price of Balenciaga shoes is usually high.
Why Is Balenciaga T-Shirt So Expensive?
Because of the Balenciaga name across the T-shirts, it's the perceived value that comes with the Balenciaga name. Having the brand logo on the t-shirt also makes you feel very exclusive because not everyone can buy Balenciaga products. That's why they are so expensive.
Read: Why Is Prada So Expensive?
Are Balenciaga's Worth The Price?
Balenciaga is worth the price if you are willing to pay for it. They are also worth the price because of their exclusivity, status, and high-quality materials. However, for some people, Balenciaga products are not worth it because the price doesn't match the quality (some people don't like the Made in China tag).
Why Is Balenciaga So Expensive?
Balenciaga is so expensive because it provides exclusivity and status. Its products are made from the highest quality raw materials. You pay for an experience when shopping. The brand is popular and loved by celebrities.
Just the fact that you wear a product from Balenciaga shows people that you are wealthy and care about fashion. Unfortunately, not everyone can buy Balenciaga. However, the demand is still high, and the brand can charge more for its products because Balenciaga knows consumers will pay for them.
Read: Why Is Balmain So Expensive?
What is your opinion about why is Balenciaga so expensive? Are the products worth it, or do you think the brand is overpriced? Share with me in the comments.