This post may contain affiliate links. That means if you click and buy from that link, I may receive a small commission (at zero cost to you), which helps me maintain the quality of this blog. Please see my full disclosure policy for details.
The United Kingdom has some of the most iconic fashion designers that originated some of the best British luxury fashion brands. British fashion has always been appreciated for its sense of creativity and elegance.
British luxury fashion brands will always be associated with a high level of quality, classic aesthetics to the British heritage, and consumer perception of high prices that provide exclusivity and status. So if you want to discover some of the best British luxury menswear and womenswear brands, you are in the right place.
You can also check out some of the best French and American luxury fashion brands out there.
What Are The Best British Luxury Fashion Brands?
The best British luxury fashion brands are Burberry, Mulberry, Alexander McQueen, Vivienne Westwood, Stella McCartney, Temperley London, Victoria Beckham, Ozwald Boateng, Christopher Kane, and Stephen Jones Millinery.
Burberry

Founded In: 1856 by Thomas Burberry in Hampshire, England
What Burberry Sells: Luxury ready-to-wear, footwear, and accessories
What Is Burberry Known For: Trench Coat and Scarves
If you are looking for a luxury label that provides British charm and authenticity, look no more because Burberry is the luxury brand for you. Its logo and iconic designs are instantly recognizable, making Burberry one of the most influential British luxury fashion brands globally, competing against other powerhouses in fashion like Louis Vuitton, Gucci, Balenciaga, Saint Laurent, Dior, and Tom Ford. Burberry is one of the best brands for men and one of my favorites.
Read: Where Is Burberry Made?
Burberry started by focusing on the development of outdoor attire, introducing the gabardine in 1870, becoming a huge success instantly. Later, during WWI, Burberry's trench coat was born, worn by British officers in the trenches, becoming extremely popular among civilians. In 1955 the brand was sold to the Great Universal Stores (GUS). In 2005, GUS distributed its stake to its shareholders, and the English luxury label became Burberry Group plc.
Read: Why Is Burberry So Expensive?
Being one of the oldest brands, Burberry has faced many challenges, like being associated with chavs and football hooligans between 2001 and 2005 due to lower-priced products and counterfeit goods. Today, Burberry is a brand with a rich history and heritage that successfully created its mark in the fashion industry with its outstanding and innovative concepts, designs, and expertise.
Mulberry

Founded In: 1971 by Roger Saul and Joan Saul in Somerset, England
What Mulberry Sells: Luxury leather goods, outwear, footwear and accessories
What Is Mulberry Known For: Handbags
Many people think that Mulberry belongs to Burberry due to the similarity of the names, but they are wrong since they are two distinct British luxury fashion brands. Mulberry is most known for its luxury leather goods, particularly women's handbags, making luxury a little bit more accessible to everyone without losing its exclusivity and status.
Roger Saul and his mom opened a factory in England in Chilcompton, Somerset, an area famous for leather production, notably by Clarks shoes. This British brand quickly established itself as a leather poacher bag powerhouse. The brand also launched an apprenticeship program in 2006 to encourage local youths to learn production skills and keep the manufacturing of the bags in England as much as possible.
Mulberry is that British luxury brand with high-quality leather goods where you pay a lot for one, but that lasts for many years. Who doesn't want to have a luxury item that lasts for years but it's also a contemporary classic and an iconic British design?
Alexander McQueen

Founded In: 1992 by Alexander McQueen in London, England
What Alexander McQueen Sells: Luxury ready-to-wear, footwear, and accessories
What Is Alexander McQueen Known For: Skull Scarf
Alexander McQueen was one of his generation's most prominent fashion designers, known for his admiringly original designs that matched artistry with outstanding technical capability. As a brand, you can see the combination of tradition and subversion with provocative and rebellious creations. McQueen's "bumster" pants were an example of that because of the highly low-cut waistline.
Read: Where Is Alexander McQueen Made?
Alexander McQueen created his brand, quickly developing its reputation for controversy and orchestrating splendid and bizarre runway shows. Nine years after its launching, Alexander McQueen was acquired by the Kering Group (known for many as the Gucci Group), which bought 51% of the company.
Some of the most famous McQueen products are the ones with the skull, which were popular in scarves and handbags. Skulls stamped on its products are part of Alexander McQueen as a brand, a dreadful reminder of mortality amongst the glamour and ostentation of the catwalk. The skull scarves became a massive hit among celebrities.
Vivienne Westwood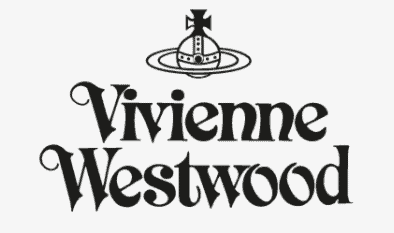 Founded In: 1971 by Vivienne Westwood in London, England
What Vivienne Westwood Sells: Luxury ready-to-wear, footwear, and accessories
What Is Vivienne Westwood Known For: Corsets
Vivienne Westwood gave birth to the punk style in fashion through its founder's rebellious spirit, considered by many as one of the greatest British luxury fashion brands. It often combined punk symbolism with traditional feminine pieces, which many women and men love it.
Read: Where Is Vivienne Westwood Made?
Vivienne Westwood opened with Malcolm McLaren, a small London boutique with many different names over the years. This British label is one of the last independent global fashion companies in the world since most of them have been acquired by luxury and fashion groups.
For many fashionistas, Vivienne Westwood represented (for many still represents) a way of going against the trends and what people usually consider normal. The outrageous, shocking, and naughty designs, or the torn, sliced, and distressed clothes, were only a part of the movement.
Stella McCartney

Founded In: 2001 by Stella McCartney in London, England
What Stella McCartney Sells: Luxury ready-to-wear, footwear, and accessories, mostly for women, and some for men
What Is Stella McCartney Known For: The Falabella Bag
Stella McCartney is a vegan-friendly brand known for being pet free since day one and acknowledging that animals should not be killed in the name of fashion. This British luxury label doesn't use any fur, leather, or animal products when manufacturing its products. Stella McCartney is pleasingly known for pioneering "vegan style," a designation referring to the designs of her luxury brand.
The Stella McCartney brand was launched when the Gucci Group agreed to let this designer have her own label. As a result, many shoppers define this brand as effortlessly feminine and inherently sexy, which makes women more confident when wearing sophisticated shapes and signature looks.
This is the brand for you if you want a British fashion label that incorporates creative designs with sustainability and ethical morals. For you to have an idea, when Stella McCartney teamed up with Adidas and H&M, both brands became sustainable and eco-conscious business models.
Temperley London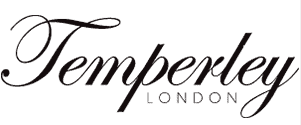 Founded In: 2000 by Alice Temperley in London, England
What Temperley London Sells: Luxury ready-to-wear, footwear, and accessories for women
What Is Temperley London Known For: Temperley Bridal
Temperley London is another British luxury fashion label known for its bohemianism, appealing to women who want to be fashionable but want to demonstrate their freedom and fantasy with playful and romantic designs. Some of the most popular items are dresses since every detail counts, and the silhouettes are elegant and modern.
This luxury label started after Alice Temperley graduated from the Royal College of Art in London. Temperley London quickly became famous for its focus on luxury fabrics and handmade finishes, making its products more desirable due to their quality.
Victoria Beckham

Founded In: 2008 by Victoria Beckham in England
What Victoria Beckham Sells: Luxury ready-to-wear, footwear, and accessories for women
What Is Victoria Beckham Known For: VB Body Collection
Victoria Beckham as a brand differs from time to time, and you never know what to expect from the following designs. The collections are an adaptation of Victoria's personal style, which usually focuses on monochromatic color palettes with lots of layering with minimal skin showing. It's a mix of luxury with everyday wear.
Victoria started her fashion luxury line in 2008 with a range of dresses that impressed the critics. Today she has moved from style idol to creative director of her own brand, growing the Victoria Beckham brand globally and creating different womenswear, accessories, and footwear.
Ozwald Boateng

Founded In: 1994 by Ozwald Boateng in London, England
What Ozwald Boateng Sells: Luxury ready-to-wear, footwear, and accessories, mostly for men, and some for women
What Is Ozwald Boateng Known For: Bespoke Tailoring
As a luxury fashion brand, Ozwald Boateng cares about exceptional techniques. The use of the right colors, the best fabric fused with traditional classic British tailoring, and contemporary designs that reflect the refinement of a man's silhouette are a must for the success of a brand that keeps transforming and impacting luxury menswear fashion for so many decades.
Read: Why Is Kiton So Expensive?
Ozwald Boateng created his first collection with the help of his mother's sewing machine, selling it to a fashion store in London in the late 80s. After having dressed many celebrities, he created his fashion brand under his name. With his reputation as a designer of unique tailoring talent quickly spreading, it was a matter of time till the Ozwald Boateng brand became one of the best in bespoke tailoring.
Christopher Kane

Founded In: 2006 by Christopher Kane and Tammy Kane in England
What Christopher Kane Sells: Luxury ready-to-wear, footwear, and accessories for women
What Is Christopher Kane Known For: Dresses
Christopher Kane's luxury label has quickly become popular among shoppers and fashion critics due to its distinctive wearable designs in constant innovation. In addition, this brand is well known because of its founder, who keeps experimenting with different materials and wickedly original designs and concepts.
Read: Difference Between Versace Jeans Couture and Versace
Kane established his brand name together with his sister Tammy Kane. The brand's first collection was a success and was praised by prominent international fashion critics. After multiple fashion awards, the brand was acquired by Kering Group in 2013 but sold again to its founder in 2019, becoming once again an independent fashion label.
Stephen Jones Millinery

Founded In: 1980 by Stephen Jones in London, England
What Stephen Jones Millinery Sells: Luxury hats for women
What Is Stephen Jones Millinery Known For: Hats Model Millinery
Stephen Jones is a brand that specializes in tailor-made luxury hats for various purposes. This British luxury hat maker is well known for its compelling and modern hats, which often have been exquisitely crafted, and its founder is often recognized as the world's most radical milliner worldwide. This brand has created hats for the catwalks of some of the most influential fashion designers in history, like Dior, Westwood, Jacobs, and Galliano.
Jones opened his first millinery salon in Covent Garden, London, starting its label, which quickly became a place where people like Diana, Princess of Wales, or Boy George would be seen, helping the brand to become more popular. Over forty years later, the brand stills attract celebrities like Lady Gaga and Rihanna, showing its timeless creations. The Metropolitan Museum of Art in New York and the Louvre in Paris have collected the brand's hats.
Conclusion
Many consumers look specifically for British luxury fashion brands when shopping since they love the products' craftsmanship, heritage, and quality. Some British labels you should check are Burberry, Mulberry, Alexander McQueen, Vivienne Westwood, Stella McCartney, Temperley London, Victoria Beckham, Ozwald Boateng, Christopher Kane, and Stephen Jones Millinery.
Burberry is one of my favorite luxury labels, and I also like Alexander McQueen and Vivienne Westwood, all for different reasons.