This post may contain affiliate links. That means if you click and buy from that link, I may receive a small commission (at zero cost to you), which helps me maintain the quality of this blog. Please see my full disclosure policy for details.
Louis Vuitton is one of the most successful and famous luxury brands on the planet, especially for women's bags. The French luxury label is well known for its quality and durability, but the question you have is: why is Louis Vuitton so expensive?
The fact that Louis Vuitton is a luxury brand could be the answer to why it's so costly, but you have other factors that influence the value of its products. After all, different luxury fashion labels have different prices.
Read: Where Louis Vuitton Is Made?
With price tags of thousands of dollars, Louis Vuitton can be considered one of the most expensive fashion brands worldwide. So let's find out why Louis Vuitton is so expensive. You can also check out the best British and American luxury fashion brands.
Why Is Louis Vuitton So Expensive?
Louis Vuitton stands out for prestige, power, status, and desirability, making it more valuable. However, if we considered other factors like the brand heritage, its loyal customer base, the market demand, and product quality, we would have an even more costly label, which is the case of the French brand. So let's find out the nine reasons why Louis Vuitton is so expensive.
Read: Why Is Palm Angels So Expensive?
Louis Vuitton Has A Rich Heritage
Louis Vuitton is one of the oldest luxury fashion brands in the world. The French luxury label was founded in 1854 by Louis Vuitton Malletier in France.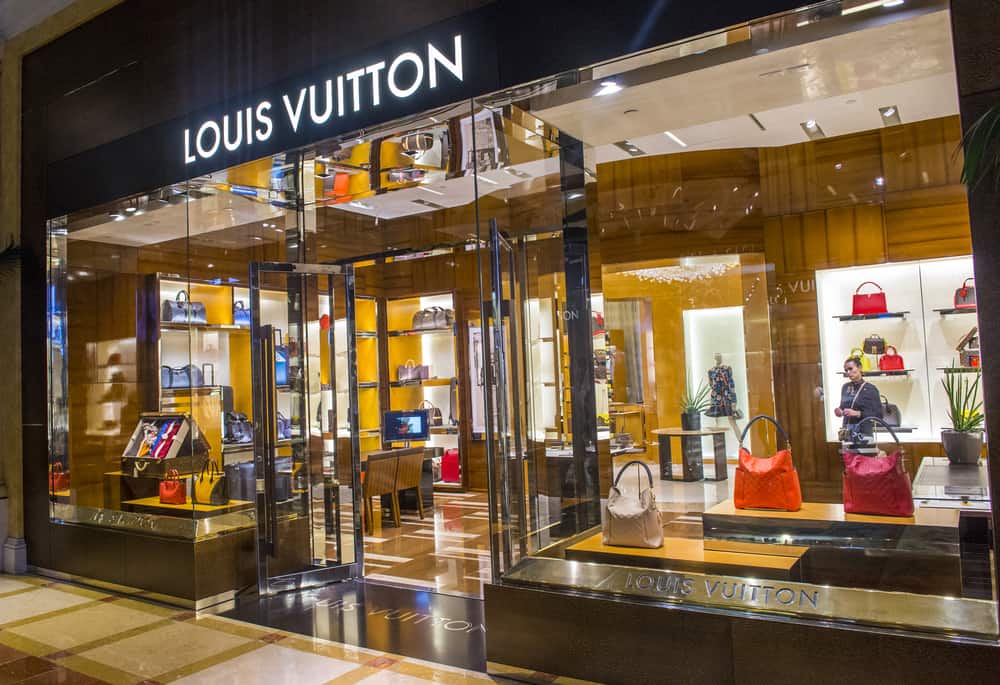 Louis Vuitton (the designer) started as a suitcase maker focused on the high-end market. Once, he even created special luggage for the French emperor Napoleon III's wife. Louis Vuitton (the brand) has also appeared in many big movies like Death Becomes Her, Mean Girls, Sex And The City, Coming to America, James Bond – A View to a Kill, and Charade.
Read: Why Is Prada So Expensive?
Louis Vuitton has a rich heritage passed from wealthy people to wealthy people through generations, making the French brand associated with high value and high status through the years. After all, Louis Vuitton has been around for so long that most people can't remember when the brand was created. However, LV has stood the test of time and keeps generating billions of dollars every year.
Louis Vuitton has a rich and powerful history, which definitely influences the brand's value. For example, Vuitton won a bronze medal for its innovative trunk designs at the 1867 Exposition Universelle and a gold medal at the 1889 Exposition, where Eiffel Tower was created. This shows how rich Louis Vuitton's heritage is.
Louis Vuitton Is A Luxury Brand
Luxury brands like Louis Vuitton are more expensive than mass-market and high-end brands because not everyone can afford to buy them. Luxury is a synonym for quality, the best craftsmanship, the best materials, and the best shopping experience. Since Louis Vuitton offers all these and much more, you have to pay more for its goods.
Read: Why Is Versace So Expensive?
Owning a luxury item is much more than purchasing a simple product. It's about investing in something that can increase your self-esteem. You feel that you belong to an exclusive group of people. Buying a Louis Vuitton handbag brings a sense of accomplishment since the French brand is instantly recognizable.
Luxury brands like Louis Vuitton, Kiton, Balenciaga, Dior, and Gucci charge a lot for their goods because they don't want everyone to consume their products. For some people buying an LV bag is a lifetime goal that can reward their hard work or something they accomplished in life. This shows how desirable Louis Vuitton is, and that doesn't matter how much they charge for their products.
Louis Vuitton Provides Status and Exclusivity
Why Is Louis Vuitton so expensive? Because it provides status and exclusivity to those who possess any product from the French brand. The elegant LV monogram is recognizable instantly to most people, so you pass an image of someone wealthy that can afford an exclusive brand that most can not.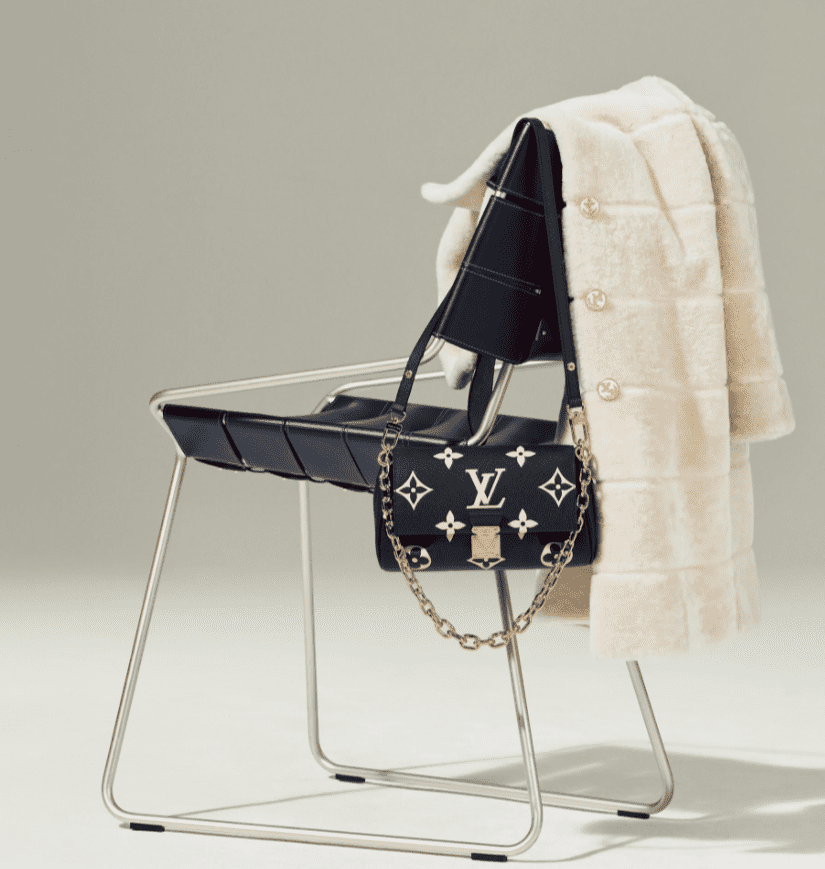 Some people will never have an item from Louis Vuitton because they can't afford it. Who can spend thousands of dollars on one Louis Vuitton item? Only people who have money (let's not include those who get in debt just to afford it).
Acquiring a Louis Vuitton item elevates self-esteem, and makes some people feel special and part of an exclusive group. Luxury brands know that. That's why they charge so much for one product to ensure that a particular type of customer (the wealthy ones) wears the brand.
Read: Why Is Burberry So Expensive?
Louis Vuitton also capitalizes on desire and exclusivity because they produce a specific number of items for its collections. The French label sticks with its sales projections, and once they are hit, they cease the production of the item to ensure they don't waste any materials and labor. This provides a high value for each LV item, especially if they are part of a limited edition. Also, the customer will feel special knowing that not many people have that LV bag or shoes.
As an example of exclusivity, you can take the LV Royal Wedding Petite Malle bag that celebrated 2018 the royal wedding between Prince Harry and Meghan Markle with only 85 pieces. Imagine being one of the 85 people who have that bag. Louis Vuitton can be more exclusive even inside of its brand.
Louis Vuitton Makes You Pay For An Experience
Louis Vuitton is expensive because you are not only buying a product. You know you are buying something it will make you feel special and part of a restricted group. You also pay for an incredible shopping experience if you go to one of their stores, and even online, you have access to exclusive deals if you have shopped before with them.
Read: Why Is Balmain So Expensive?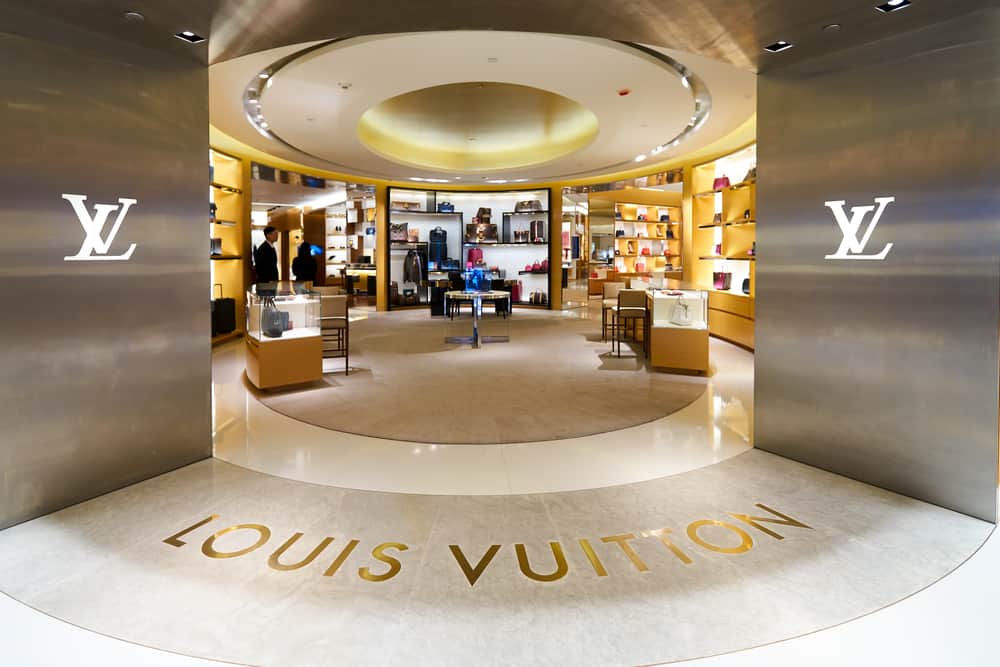 Well-known customers who repeatedly buy from Louis Vuitton are invited to private parties to access certain LV items (like new collections first than anyone else) and drink champagne in crystal glasses.
Read: Why Is Loewe So Expensive?
Sometimes, you don't remember what products you have seen when you shop, but you will remember the experience in-store. Louis Vuitton is costly because it creates extreme value for consumers with a fantastic shopping experience. Just imagine receiving an invitation to a private and exclusive party with music, drinks, food, and a runway with the new collection.
Louis Vuitton Has A Loyal Customer Base
According to Business Insider, Louis Vuitton and Gucci are the only two luxury companies that have consistently ranked among the world's most valuable brands for the last 20 years. Additionally, Louis Vuitton has consistently been named the most valuable luxury brand in the world.
Read: Why Is Loro Piana So Expensive?
Louis Vuitton knows that it can charge whatever price they want for an item, that customers will purchase it because they are loyal to the brand. As a result, some people only buy LV bags and don't even consider other luxury brands.
Louis Vuitton Has a Higher Consumer Demand
The anticipation of a new Louis Vuitton collection is enough to keep consumers attention on the brand since they know that each item has a limited amount. So think with me, high demand and limited supply mean very high prices that customers have no problem paying. This is the Louis Vuitton business model.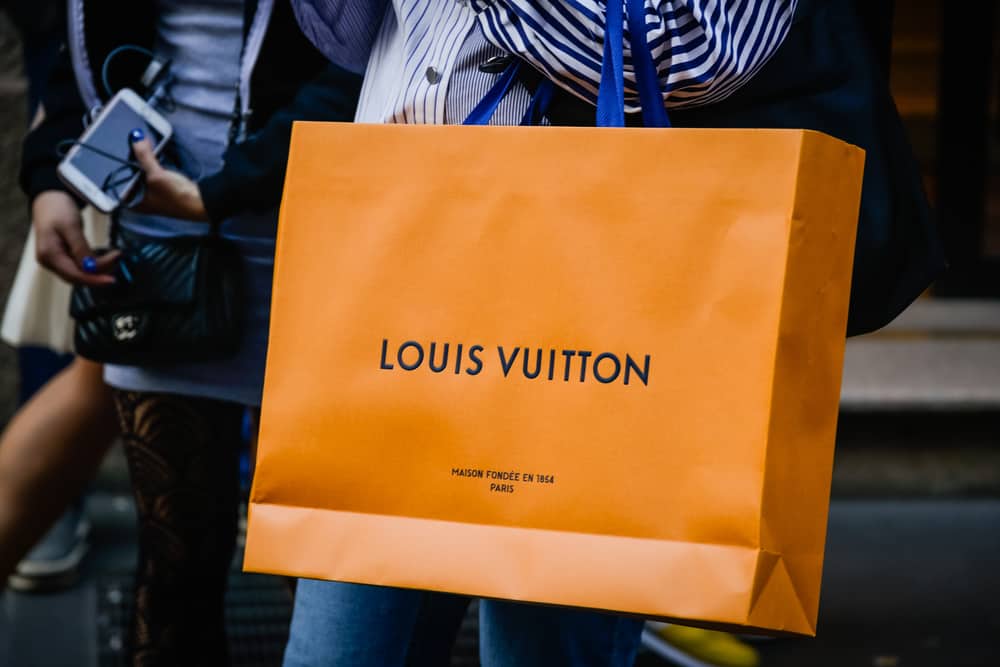 Louis Vuitton customers have a short period to purchase some items from the brand (creating that demand that makes the label expensive). For example, the debut collection of Virgil Abloh with Louis Vuitton was only available for one week because not many items were available. As a result, some pieces of clothing were sold for over $2,000.
Read: Why Is Givenchy So Expensive?
Why is Louis Vuitton so expensive? If too many LV-specific items are on the market for a long time, they can lose value. That's why Louis Vuitton doesn't produce too many of the same products. By controlling its supply, Louis Vuitton can manage it better and overprice the supply they have.
The Louis Vuitton collaboration with League of Legends was a massive success, and the entire European collection was sold in less than 1 hour.
As you can see, the demand for Louis Vuitton products is there, and that's why they are expensive since people will buy them no matter the price.
Louis Vuitton Bags Are Iconic and Desirable All Over The World
Louis Vuitton has some of the most popular and desirable bags in the world, like the LV Alma or the LV Neverfull bag. These bags can be costly, but they are also very durable, and you can expect to have them for decades.
Read: Why Is Bottega Veneta So Expensive?
Some Louis Vuitton bags are limited edition, meaning you can only purchase that bag in a specific timeframe. If you miss it, you will never have the opportunity to have access to that bag again. This makes consumers quickly buy those bags for fear of missing the chance to improve their Louis Vuitton collection.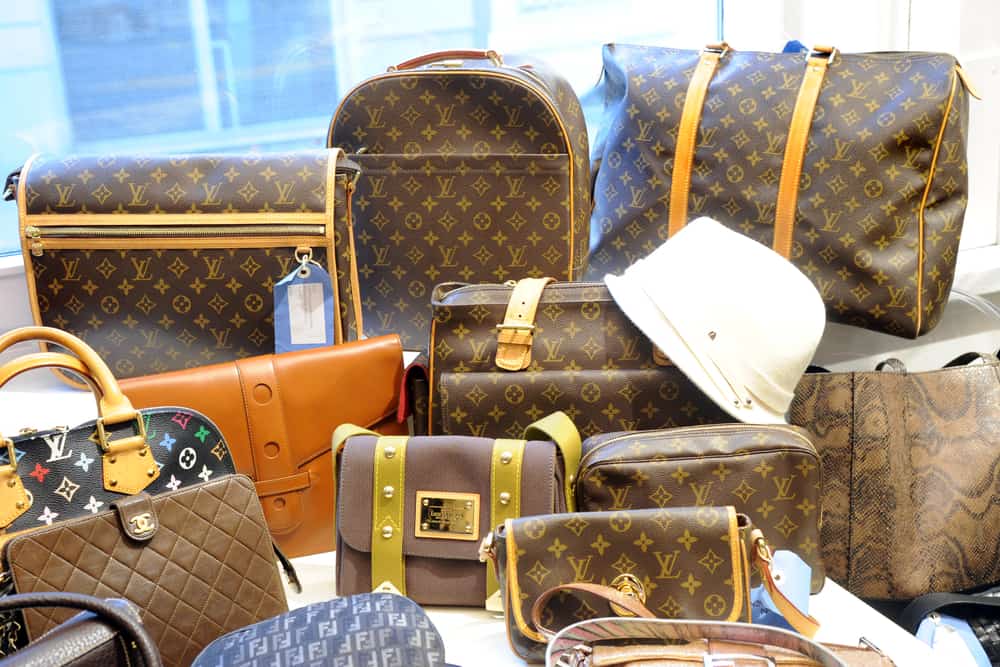 Some bag collections that were limited editions and a huge successes are the following:
Louis Vuitton x Stephen Sprouse Graffiti Alma Bag;
Louis Vuitton x Takashi Murakami Monogram Cerise Pochette;
Louis Vuitton x Richard Prince Defile Weekender Pulp Bag;
Louis Vuitton Tropical Journey Collection Neverfull Bags.
Louis Vuitton limited edition bags are even more expensive than any other LV bags since you only have a small time frame to purchase them, and you need to be quick because they usually sell out quickly. That's why Louis Vuitton is expensive because they can charge what they want, knowing consumers will pay it quickly.
Read: Where Is Off-White Made?
To ensure Louis Vuitton bags remain exclusive, all the bags that don't sell are burned. They prefer to destroy their merchandise than lower the price and lose that exclusivity that their customers love.
Louis Vuitton Provides Highest Quality Raw Materials
Louis Vuitton provides the best materials and craftsmanship for its products, with every detail on its bags made by skilled people. The French brand avoids any advanced machinery and sticks with the sewing machine. All the products are primarily made in France and Italy, but you can find some leather goods from Spain or the United States and some jewelry from Switzerland.
Read: Why Is Canada Goose So Expensive?
The attention to detail when it comes to Louis Vuitton products is enormous, especially for their bags. All pocket placement, seams, shapes, zip type, and stitching must match. The products are also tested to ensure and assess their durability and resilience.
Louis Vuitton tends to use materials like top-quality leather, boa, crocodile, lambskin, and camel skin, making the products more expensive.
Louis Vuitton Is Loved By Celebrities
Another reason why Louis Vuitton is so expensive is that celebrities love the brand, which makes the label even more exclusive. As a result, they build awareness and hype around the brand, and usually, people want to be like them, getting the exact products they have.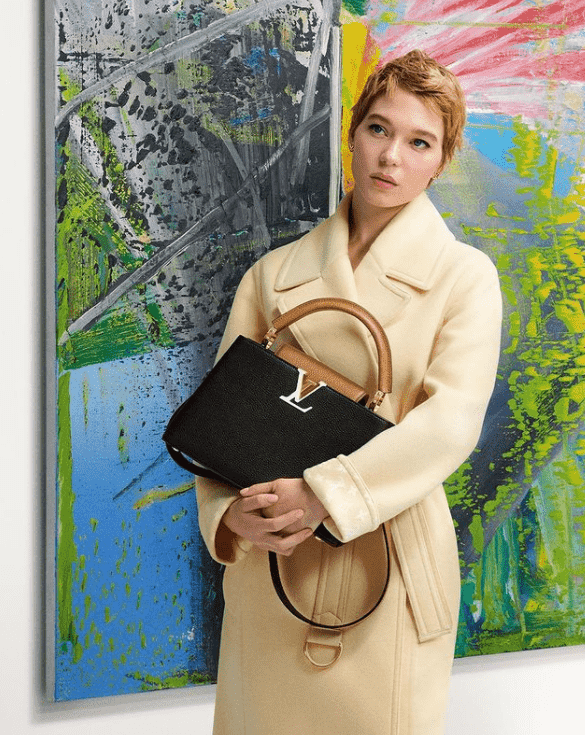 Celebrities like Catherine Deneuve, Audrey Hepburn, and Lauren Bacall were the most prominent stars wearing LV products. Then a new generation with Sarah Jessica Parker, Rihanna, the Beckhams, Kim Kardashian, and the Hadids.
Read: Why Is Moncler So Expensive?
You can see Louis Vuitton is trying to appeal to the younger generation by bringing some influencers like Sophie Turner, Chloë Grace Moretz, and Kris Wu to the team. So you have the Louis Vuitton paid ads and personal photos of them wearing some LV products on their social media.
An example of how strongly a celebrity can influence the sale of a brand's product was when the BTS member Jimin wore a Louis Vuitton t-shirt in an interview that went out of stock as soon as the video was released. The same happened when Jimin wore an LV cashmere crew neck and an LV pendant necklace that sold out hours after he was seen with it.
Common Questions About Why Is Louis Vuitton So Expensive
These are the most common questions why is Louis Vuitton so expensive?
Why Are Louis Vuitton Bags So Expensive?
Louis Vuitton bags are expensive because they are part of the big three (Chanel and Hermès are the other two) when it comes to handbags. LV also introduced some of the most popular bags, like the Neverfull tote and the Speedy bag.
Read: Why Is Hermès So Expensive?
Don't forget that with Louis Vuitton, you are paying for having the monogram logo, the high-quality materials used, durability, and the best craftsmanship. Also, Louis Vuitton's high demand and limited supply anticipate higher prices for its bags.
Is Louis Vuitton Worth The Money?
Louis Vuitton is absolutely worth the money you pay. When you have a Louis Vuitton item, you know it will be durable, it always stays in fashion, and if you want to sell it a couple of years later, the product (especially LV bags) maintains its value. So the resale value is pretty high, and consumers usually profit from it.
Read: What Is The Difference Between Versace and Versace Jeans Couture?
Is Louis Vuitton More Expensive Than Gucci?
It's difficult to say because both brands have high prices. It all depends on the items you choose. For example, some Louis Vuitton bags are more expensive than Gucci bags, but the opposite can also happen.
Why Are Louis Vuitton Clothes So Expensive?
Louis Vuitton clothing is expensive because you have the LV monogram logo there, which makes the item costly straight away. Also, the French brand uses the best materials and craftsmanship.
Read: Why Is Moschino So Expensive?
Why Are Louis Vuitton Shoes So Expensive?
Louis Vuitton shoes are expensive because they are a status symbol and not because they are the best shoes on the market. Having the LV logo there makes the shoes instantly expensive.
Conclusion On Why Is Louis Vuitton So Expensive
Why Is Louis Vuitton so expensive? Because the French brand has a rich heritage, it's a luxury brand, provides status and exclusivity, has considerable consumer demand, has a loyal customer base, makes you pay for an experience and not an item, and provides some of the best high-quality bags globally.
Read: Why Is Lacoste So Expensive?
The fact that you wear a product with the Louis Vuitton logo suggests you are part of an exclusive and wealthy group of people that can afford the best and most expensive things in life.
As Louis Vuitton once said, "Any fine luxury item or collectible piece is worth only as much as the buyer is willing to pay."