This post may contain affiliate links. That means if you click and buy from that link, I may receive a small commission (at zero cost to you), which helps me maintain the quality of this blog. Please see my full disclosure policy for details.
Burberry is one of the most iconic and recognizable British fashion luxury brands globally and one of my favorites when it comes to men's clothing but do you know: why is Burberry so expensive?
The English brand is so expensive because it is known for its quality and luxury, which is worth it for some fashion lovers. For example, if you were looking for a coat that will last multiple seasons, Burberry would be perfect with its high-quality trench coats.
Read: Where Is Burberry Made?
I am a big fan of Burberry scarves since I love the cashmere material. The scarves are made from high-quality materials and are very durable. Since I love Burberry scarves so much, I decided to find out why Burberry is so expensive.
You can also check out the best French and American luxury fashion brands.
Why Is Burberry So Expensive?
Burberry is one of the most prestigious, desired, and well-known luxury brands in the world. These are the reasons why is Burberry so expensive.
Read: Why Is Amiri So Expensive?
Burberry Has A Rich Heritage
Burberry was founded in 1856 by 21-year-old Thomas Burberry in England. The British brand is one of the oldest luxury fashion brands and is very rich in heritage.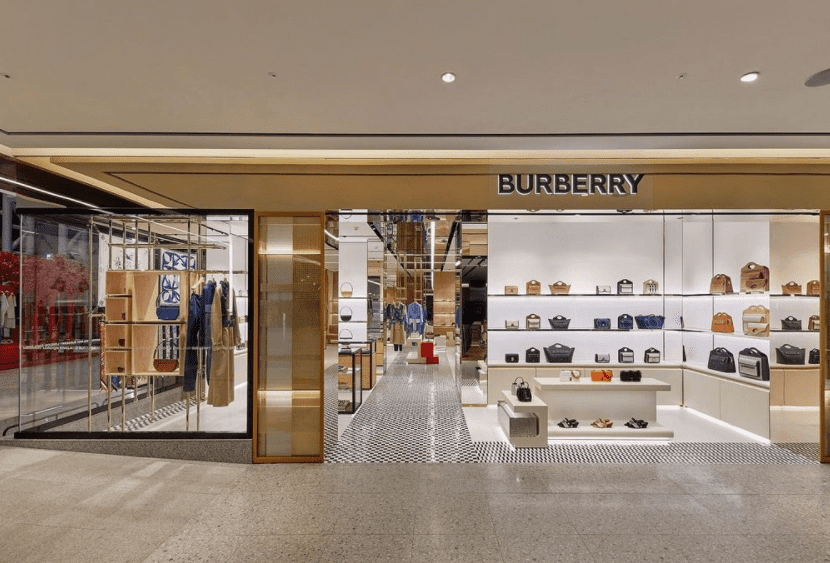 Read: Why Is Gucci So Expensive?
Many people associate the trench coat with Burberry. Some of these coats were used in World War I and II, worn by officers. Later the trench coat was romanticized in iconic movies like Casablanca, Breakfast At Tiffany's, and A Foreign Affair. The trench coats are part of Burberry's history and the heritage of the world.
The British brand has a long and rich history as a fashion brand, and is loved by the British, and I can understand why since you can see the attention to quality and luxury in any creation. The cashmere scarves are another iconic piece from this brand that contributes to the heritage and high price.
Burberry Is A Luxury Brand
Luxury brands like Burberry are more expensive than high-end or mass-market brands because not everyone can have them. Luxury is a synonym for quality, the best materials, the best craftsmanship, or the best shopping experience. Burberry offers all that, so you will pay more for it.
When you buy a Burberry product, you are purchasing a piece of luxury. The feeling you get when you wear a Burberry product is priceless. You always assume all the best things were used to make a luxury product (sometimes that's not the case), even if no one said it explicitly. That's why consumers that buy Burberry feel special.
Read: Why Is Versace So Expensive?
Knowing how customers feel when its products are bought makes Burberry impose higher prices on its goods, which is why Burberry is so expensive.
Burberry Provides Status And Exclusivity
Some consumers love to feel special, and that's why they purchase products from luxury brands because they know most people can't afford them. That's the case with Burberry since most people can't buy those items because the prices are very high.
If most people can't purchase an item from a brand, then they can't have it. However, some people love this exclusivity promoted by luxury brands and want to show their status to the world. Therefore, they don't mind spending a lot of money showing everyone they are part of an exclusive group of people who can afford Burberry.
Read: Why Is Louis Vuitton So Expensive?
Brands like Burberry preferred to burn and destroy unsold clothes, accessories, and perfumes worth millions rather than lose their sense of exclusivity. This is how extreme some luxury brands are, and that's why the prices are costly, to ensure only a specific type of customer (the wealthy ones) can wear the brand.
Burberry Provides Highest Quality Raw Materials
Burberry needs to deliver the best products possible, made from the best materials to make customers happy and satisfied.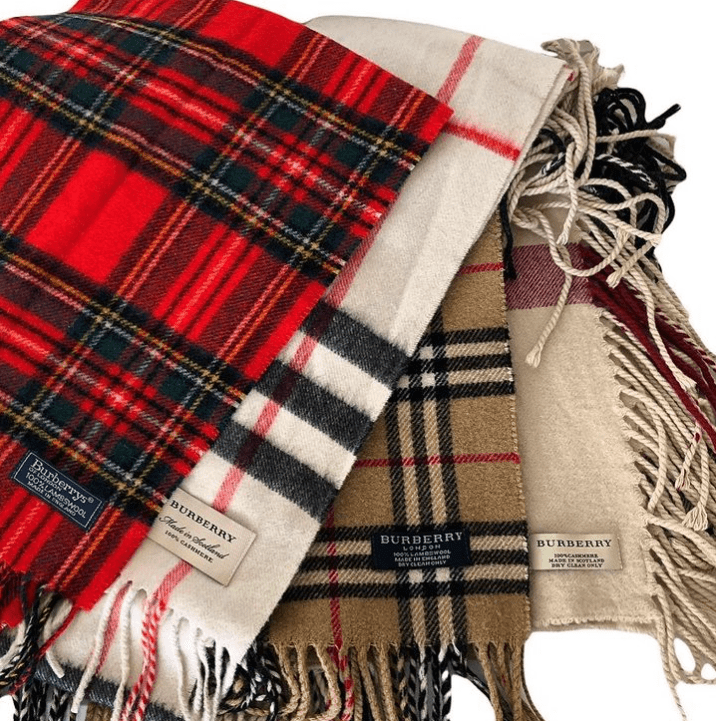 When it comes to its trench coats, Burberry uses cashmere and wool for the most expensive ones. However, the cheapest trench coats (we are still speaking about over $1,000 coats) can be made of polyester or cotton.
Read: Why Is Balenciaga So Expensive?
The same happens with Burberry scarves, where the best materials, such as silk, wool, or cashmere, are used to manufacture them. So you can expect the best materials when it comes to Burberry, at least on most items.
Burberry is very expensive, but you can still find a gap in prices between the same products depending on the materials used to manufacture them. The best materials tend to be more expensive than the common ones, like polyester or cotton.
Burberry Has a Loyal Customer Base
I am not surprised Burberry has such a loyal customer base since it's a luxury brand. So many consumers love to buy products from luxury brands for many reasons, including the desire to feel special or want other people to notice that they can afford those high-end prices. So naturally, this makes some customers stick with everything a brand manufactures.
Proof that Burberry has a loyal customer base is when some products are sold out in less than 24 hours, which was the case for a specific Burberry t-shirt. Another Burberry item that sold out in less than 20 minutes was a black leather pair of pull-on puff sleeves.
Read: Why Is Prada So Expensive? or Why Is Canada Goose So Expensive?
Burberry can be expensive and charge more for its items because it knows consumers will buy them no matter what. In addition, the repeating consumers add value to the brand since they act as ambassadors by publicly increasing brand awareness, bringing more sales, and letting the British label keep the high prices.
Common Questions About Why Is Burberry So Expensive
These are the most common questions about why is Burberry so expensive.
Why Are Burberry Shirts So Expensive?
Burberry shirts are expensive because you pay more for having the Burberry logo and name on your shirt. That shows you are wealthy, belong to an exclusive group of people, and have an item made of excellent quality materials.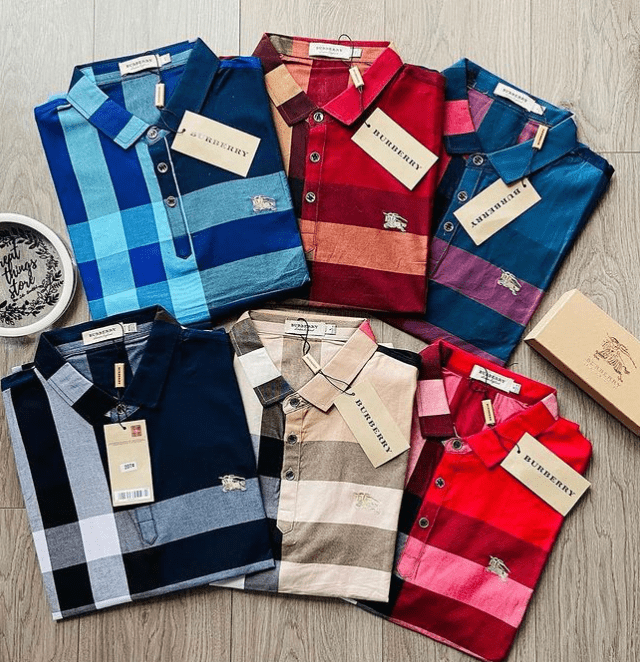 Why Are Burberry Scarves So Expensive?
Burberry scarves are expensive because they are made of the best raw materials, such as cashmere, silk, or wool. The fact that you have the Burberry name on them makes them much more expensive.
Read: Why Is Loro Piana So Expensive?
Why Are Burberry Trench Coats So Expensive?
Burberry trench coats are costly because of their rich heritage, high-quality materials, and the fact that you have the Burberry name and logo on them. Also, the British brand is known for creating them, being one of its most famous products.
Is Burberry A Good Brand?
Burberry is one of the most prestigious luxury fashion brands globally and, in my opinion, is an excellent brand. I purchased a Burberry scarf years ago, and it still looks new (believe me when I say I use it everywhere in the Winter).
Conclusion About Why Is Burberry So Expensive
Why is Burberry so expensive? Because the British brand has a rich heritage of more than one hundred years old, it is a luxury brand that not everyone can purchase. It brings status and exclusivity to those who wear its products made from the best quality raw materials and has a very loyal customer base.
Read: Why Is Dior So Expensive?
When you look at all of these reasons together, you can see why people might think that Burberry's clothes are expensive. They are absolutely right. Burberry products are costly but worth it.