This post may contain affiliate links. That means if you click and buy from that link, I may receive a small commission (at zero cost to you), which helps me maintain the quality of this blog. Please see my full disclosure policy for details.
Palm Angels is a luxury fashion brand only founded in 2015, so why is Palm Angels so expensive if it only existed for a couple of years? I may have the answer for you in this article.
Francesco Ragazzi started Palm Angels as a photography project in 2011 to document skate culture. Still, the success was so impressive that in 2015 Ragazzi decided to create Palm Angels as a fashion brand, which achieved tremendous popularity as a luxury streetwear brand.
Read: Why Is Canada Goose So Expensive?
When demand exceeds supply, prices rise since not everyone can have it. Combine this with the popularity of a brand, and the cost of its products becomes even more pricey. But it's the demand the only reason why Palm Angels is costly? You can also check out the best French, British and American luxury fashion brands.
Why Is Palm Angels So Expensive?
Palm Angels is expensive because it's a trendy luxury brand that provides status and exclusivity. It gained brand notoriety very fast with its iconic collaborations, and it's known for its elite level of craftsmanship.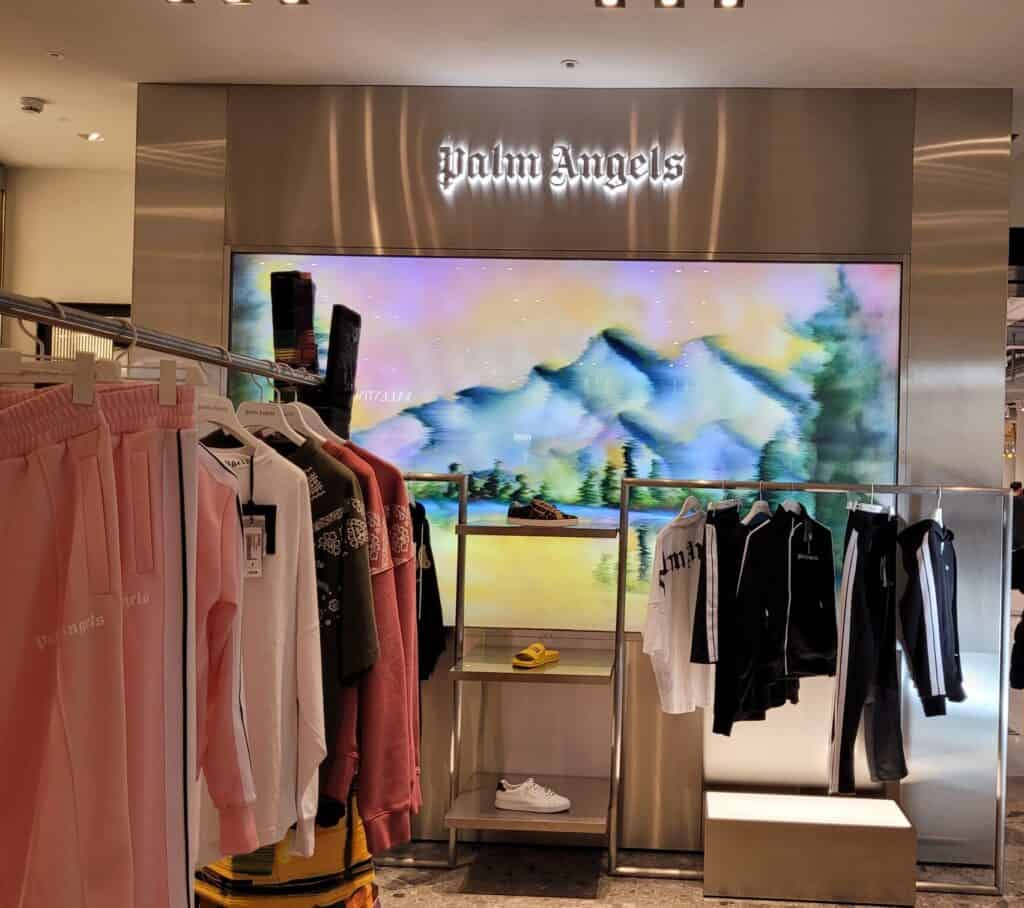 Palm Angels Is A Luxury Brand
Palm Angels is considered a luxury label synonymous with quality, the best craftsmanship, materials, and shopping experience. Brands offering all these four things are in a patamar many wishes to be. That's why Palm Angels is a lot more expensive than mass-market brands.
Read: Why Is Givenchy So Expensive?
Now, in my opinion, Palm Angels is not ultra luxury like Louis Vuitton, Kiton, Hermès, Loro Piana, or Loewe. You have a hefty price cap between these labels and Palm Angels. I believe that's because the streetwear luxury label is very recent compared to those.
You must understand that buying a Palm Angels product is equivalent to owning a luxury item. It's about financing something that can increase your self-esteem. You sense that you belong to an exclusive group of people. In addition, buying a Palm Angel product brings a sense of accomplishment since the French brand is instantly recognizable.
Palm Angels understand that the brand can charge more for its products because consumers perceive them as luxury. For some people, buying a Palm Angels tracksuit can be a long-term goal they must work on and save money to accomplish.
Palm Angels Provides Status And Exclusivity
Why is Palm Angels so expensive? Because it provides status and exclusivity to those who possess any product from the Italian luxury brand. If someone sees you wearing a Palm Angels product, they will see you as someone wealthy that can afford an expensive brand that most people can't.
Read: Why Is Bottega Veneta So Expensive?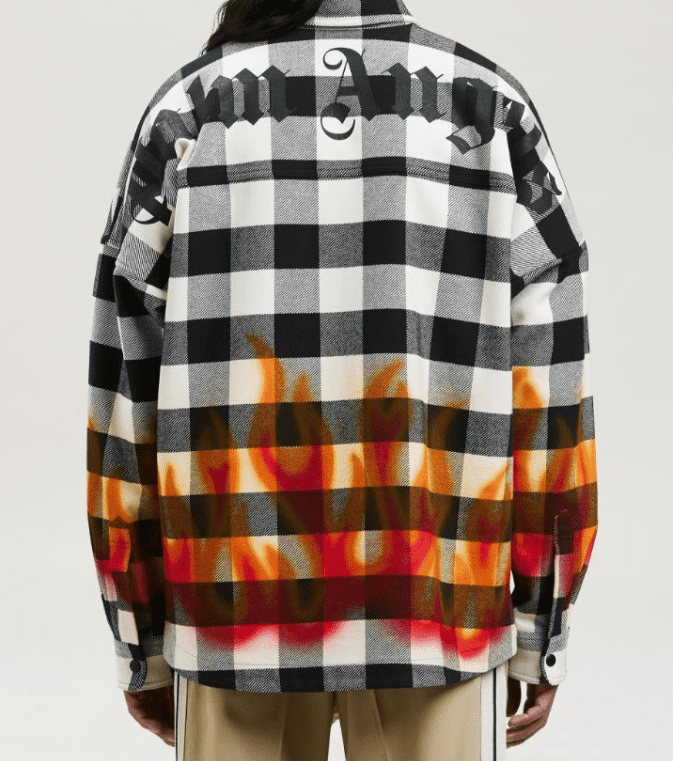 For some people, purchasing a tracksuit from two of the biggest sports brands, Nike and Adidas, is already challenging. A Palm Angels tracksuit is hundreds of dollars more expensive, so many people will never be able to afford one, providing a certain exclusivity and status to Palm Angels.
Read: Why Is Moncler So Expensive?
Acquiring a Palm Angels item elevates self-esteem and makes some people feel special and part of an exclusive group. Luxury brands know that. That's why they charge so much for one product to ensure that a particular type of customer (the wealthy ones) wears the brand.
Palm Angels doesn't want everyone to wear its products. Otherwise, the brand would lose its prestige and exclusivity.
Palm Angels Has An Elite Level Of Craftsmanship
One of the reasons why Palms Angels is so expensive is that a lot of its products are manufactured in Italy, followed by Portugal. Two of the best industries globally when it comes to fashion manufacturing.
Read: Why Is Dolce And Gabbana So Expensive?
Usually, having a made-in-Italy label means having skilled workers with years of experience working behind the scenes. In this case, I don't think you have a Palm Angels item passing towards many different hands. But being an Italian brand with a label saying made in Italy means you can make your products more expensive than others.
A made-in-Italy label also means the brand will use the best materials on the market to produce its products. The more expensive the fabric, the more costly Palm Angels goods will be.
Palm Angels Gained Brand Notoriety Fast
Who would have thought that Palm Angels would have such a significant mark in the fashion industry in less than a decade? It exceeded anyone's expectations, making a new brand increasingly expensive.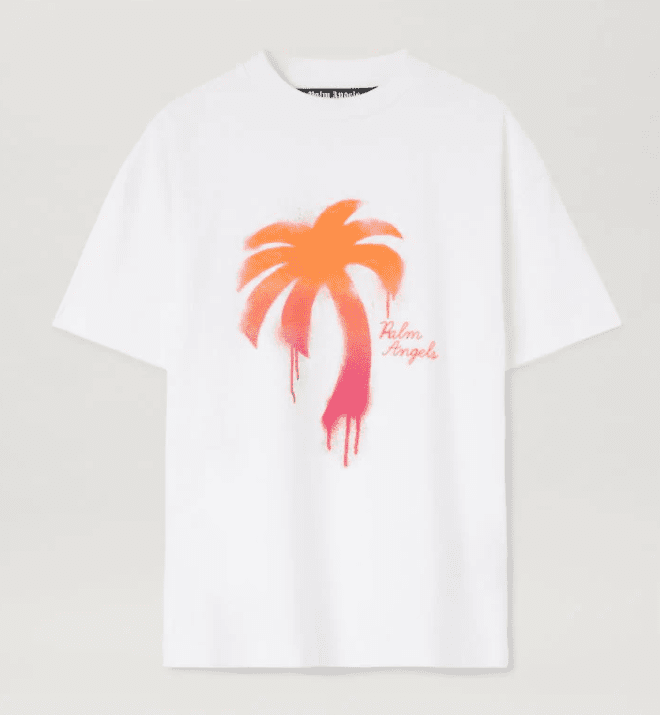 The luxury streetwear label has become a favorite among rappers, athletes, and other celebrities in the US. From teens to adults, many people started to wear the brand. Who doesn't remember that time when the rapper Westside Gunn attended New York Fashion Week wearing a tribal Palm Angels poncho that went viral on social media? As a result, palm Angels became even more popular.
Read: Why Is Balmain So Expensive?
The Italian label understands that consumers love the brand and can charge more for its products since people will still buy from them to belong to the group that wears Palm Angels.
Palm Angels Collaborations Are Iconic
Palm Angels has been busy collaborating with some of the biggest rappers in the industry (made a capsule collection with Playboi Carti), other fashion brands (released an exclusive collection at The Webster with BBC ICECREAM), and sports teams (a collaboration with Inter Milan).
Read: Why Is Moschino So Expensive?
Combining vibrant and colorful designs with partnerships that bring more visibility to the brand makes the demand for its products grow. You can increase the prices if the demand exists since customers will still buy it.
Common Questions About Why Is Palm Angels So Expensive
These are the most common questions about why Palm Angels is so expensive.
Is Palm Angels A Good Brand?
Yes, Palm Angels is considered a good brand by the majority of consumers. Not only it's defined as streetwear luxury, but the materials used are some of the finest. Also, the craftsmanship in Italy and Portugal is among the best worldwide, making Palm Angels an excellent brand.
Read: Why Is Versace So Expensive?
Is Palm Angels Worth It?
If you are looking for high-quality streetwear luxury clothes, I would say yes, Palm Angels is worth every cent you spend on the brand. The Italian label uses the best materials and craftsmanship, which makes its products more durable.
Is Palm Angels A Luxury Brand?
Yes, Palm Angels is considered a luxury brand because it delivers status and exclusivity to those who obtain something from the brand since not everyone can afford the Italian label.
Conclusion
Why is Palm Angels so expensive? Primarily because it's a trendy luxury label that provides exclusivity and status to those who wear its products. Add an elite level of craftsmanship, the fast growth in notoriety gained by the brand, and its iconic collaborations, and you have an expensive label in your hands.
Read: Why Is Balenciaga So Expensive?
For some people, it may be difficult to justify spending hundreds of dollars on a Palm Angels t-shirt or tracksuit. Still, in my opinion, if it brings value to your life, no one is permitted to tell you how you spend your money or that Palm Angels is not worth the price they ask.