This post may contain affiliate links. That means if you click and buy from that link, I may receive a small commission (at zero cost to you), which helps me maintain the quality of this blog. Please see my full disclosure policy for details.
Do you know what all French luxury fashion brands have in common? They are some of the best, most iconic, most known, most expensive, and most desirable labels globally, no matter where you go or who you talk with. Everyone dreams of having a piece from a French luxury brand; for some, that's a reality.
It seems that all French luxury fashion brands started their journey in Pairs, which is not surprising since it's the epicenter of luxury and fashion. French luxury fashion has super craftsmanship, high-quality materials, a rich heritage, a strong label identity, and an excellent store experience.
You can also check out the best British and American luxury fashion brands.
What Are The Best French Luxury Fashion Brands?
The best French luxury fashion brands are Louis Vuitton, Chanel, Dior, Hermès, Givenchy, Saint Laurent, Christian Louboutin, Balmain, Chloé, Lanvin, and Celine.
Louis Vuitton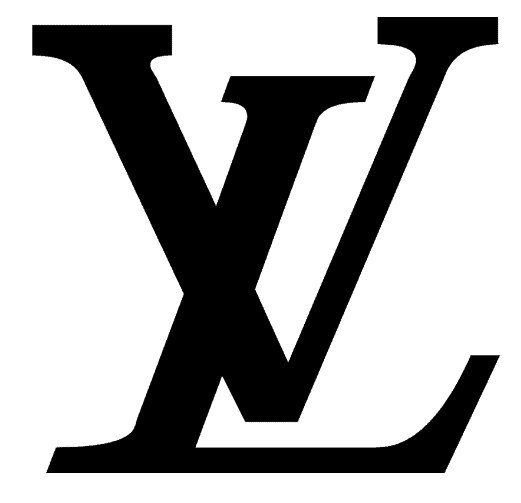 Founded In: 1854 by Louis Vuitton in Paris, France
What Louis Vuitton Sells: Luxury leather goods to ready-to-wear, footwear, accessories, fragrances, and jewelry
What Is Louis Vuitton Known For: Louis Vuitton Bags
Louis Vuitton is one of the most recognized luxury brands in the world, if not the most recognized and desirable. This French luxury brand became synonymous with excellent leather materials, legendary craftsmanship, and sublime durability. As a result, Louis Vuitton is often considered the most valuable and strongest luxury brand globally (not exclusively for fashion).
Read: Why Is Louis Vuitton So Expensive?
Louis Vuitton started as a luggage maker, which was a success since many competitors quickly imitated Vuitton's luggage style and design. In 1896 the Monogram Canva was created, becoming one of the most recognizable globally. Later, Louis Vuitton introduced its widely popular handbags, transforming the high-profile luggage label into a luxury fashion empire. Some examples of iconic LV bags are the Speedy, Keepall, and Neverfull.
Read: Where Is Louis Vuitton Made?
You must understand that for many people, having an LV bag is considered a dream and a lifetime goal. Buying a Louis Vuitton handbag brings a sense of achievement since the French luxury label is instantly recognizable. The elegant LV monogram gives a notion of wealth, and the person who wears an LV product can afford an upscale brand that most can not.
Chanel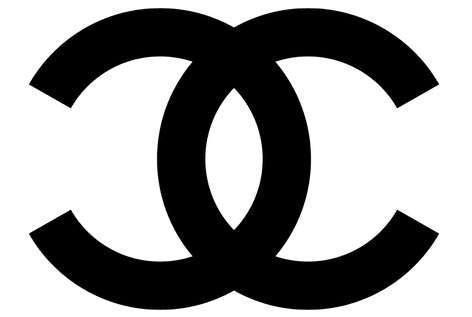 Founded In: 1910 by Coco Chanel in Paris, France
What Chanel Sells: Vuitton in Paris, France
What Louis Vuitton Sells: Luxury leather goods to ready-to-wear, footwear, accessories, fragrances, and jewelry
What Is Chanel Known For: Chanel No. 5
Chanel is a brand that changed multiple industries in several ways. The French luxury label is credited for revolutionizing ready-to-wear and haute couture by challenging the womenswear traditional and structured silhouettes for a more sporty and simple one, becoming more functional garments that still made women's bodies flattered.
Coco Chanel opened her first store to sell the hats she had designed and made. The brand then opened more stores and sold several types of goods, acquiring a massive reputation among women. Over the years, Chanel has launched some of the most epic items like the Chanel No. 5, the iconic little black dress, the 2.55 handbag, and the two-tone shoes.
Chanel No. 5 was launched in 1921 and, after over 100 years, remains one of the most famous, if not the most famous, perfumes in the world. It was a fragrance that revolutionized the perfume industry, becoming the first complex fragrance with more than 80 ingredients and a conceptual formulation. For women, Chanel No. 5 represented a new person who didn't fear the future.
Dior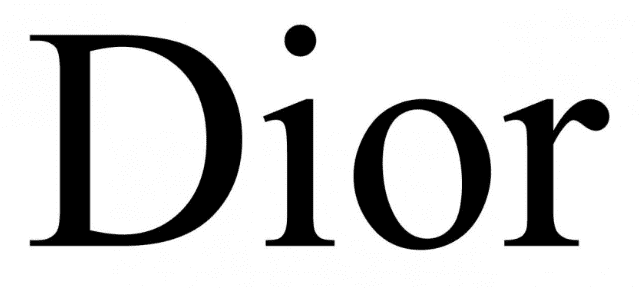 Founded In: 1946 by Christian Dior in Paris, France
What Dior Sells: Luxury leather goods to ready-to-wear, footwear, accessories, fragrances, and jewelry
What Is Dior Known For: Lady Dior Handbag
Despite the industry, Dior is one of the most valuable and strongest luxury brands in the world. The brand had become synonymous with luxury, excellent taste, and beauty. It's one of the most iconic French luxury fashion brands, and its signature style is known for giving detail to enhance the dress's silhouette, celebrating feminity and opulence.
Read: Why Is Dior So Expensive?
Before starting The House of Dior, Christian Dior refused to design for another brand, wishing to create his own label rather than revive an old one. In its first-ever collection, The New Look, Dior made history in fashion with revolutionary glamour and youthful looks. Till today this collection is credited for having revived the fashion industry of France, which is saying a lot, considering all the influential luxury labels in Paris. The New Look was a success and influenced other well-known fashion designers.
Read: Where Is Dior Made?
For many, Dior's designs embrace femininity, stimulating sensuality through their detailed embroidery and signature motifs (decorative images). Dior is also associated with the true spirit of haute couture, giving you the highest level of craftsmanship and artisanal designs that many consider rare art pieces. A Lady Dior bag can take up to eight hours to be finished, but a Dior couture dress can take up to 200 hours, which is a lot of effort and detail put into one piece.
Hermès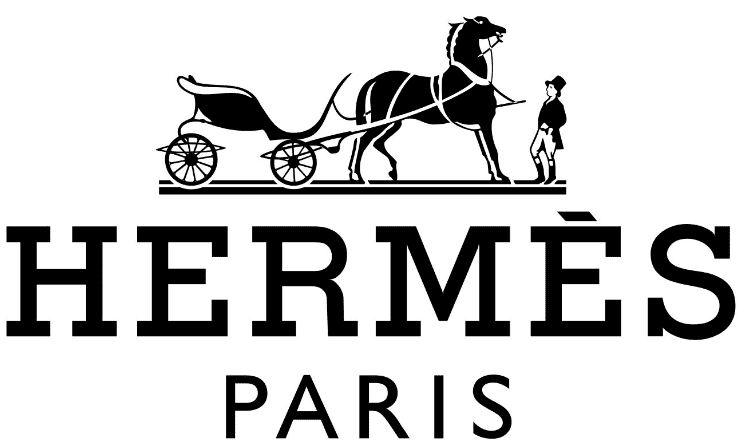 Founded In: 1837 by Thierry Hermès in Paris, France
What Hermès Sells: Luxury leather goods, ready-to-wear, footwear, accessories, fragrances, and jewelry
What Is Hermès Known For: The Birkin Bag and The Kelly Bag
Hermès has six brand values that tell you in a few words what the brand is about: craftsmanship, quality, the spirit of conquest, authenticity, creativity, and independence. Hermès prides itself on manufacturing all its leather goods by hand, considered an art form by the French ultra-luxury label. Also, the brand is known for its exclusivity regarding specific products.
Read: Where Is Hermès Made?
This French luxury fashion house started as a harness business, developing high-quality wrought harnesses and bridles for carriage trades. Later, the brand gained sole rights to use the zipper for leather goods and clothing, becoming the first to introduce it in France. The first Hermès handbag collection was made because Émile-Maurice's wife (grandson of the founder of Hermès) couldn't find one she liked. When in 1956, Grace Kelly was photographed carrying a Hermès handbag, the brand's popularity skyrocketed.
Read: Why Is Hermès So Expensive?
Hermès is most known for its majestic and highly sought-after handbags. Birkin and Kelly are some of the most iconic Hermès bags in the world, but not everyone can purchase one, not even if you have a lot of money since the bags have a huge waitlist. The price tags of these bags range from £10,000 to hundreds of thousands of dollars. Hermès bags can take over 15 hours to be handmade, which justifies the price tag for many people and make Hermès even more desirable.
Givenchy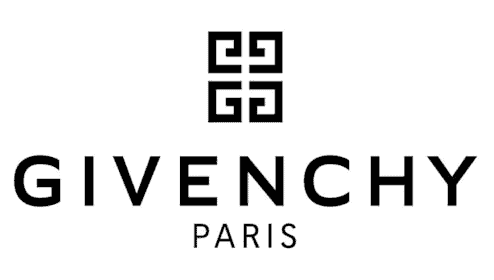 Founded In: 1952 by Hubert de Givenchy in Paris, France
What Givenchy Sells: Haute couture and ready-to-wear clothing, accessories, footwear, perfumes, and cosmetics
What Is Givenchy Known For: Givenchy Dresses
Givenchy is known for its casual chic, feminity, and aristocratic elegance combined, making some of the most timeless products you can buy and wear. In addition, Fashionistas adore the brand's unusual fabrics and unconventional shapes. Hubert de Givenchy was the master of quiet elegance, something you can still notice in the brand.
Read: Where Is Givenchy Made?
Givenchy was founded by Hubert de Givenchy, one of the most celebrated designers the world will ever see. In the brand's first collection Les Séparables, Givenchy achieved critical acclaim, being praised for a beautiful first collection. The French luxury label also innovated using "shirting," a raw cotton similar to pattern paper, allowing the brand to create casual and chic collections. The LVMH Group acquired Givenchy in 1988.
Read: Why Is Givenchy So Expensive?
Givenchy gained a lot of popularity when Audrey Hepburn wore a Givenchy black dress in the opening scenes of Breakfast at Tiffany's (1961). Hepburn once said, "Givenchy's clothes are the only ones I feel myself in. He is more than a designer, he is a creator of personality." The actress also launched a fragrance with Givenchy called L'Interdit, which was a success, symbolizing sophistication and desire.
Saint Laurent

Founded In: 1961 by Yves Saint Laurent in Paris, France
What Saint Laurent Sells: Haute couture, luxury ready-to-wear, leather accessories, and footwear.
What Is Saint Laurent Known For: Saint Laurent Trousers
Saint Laurent is another French luxury fashion brand that revolutionized the way society interacted with fashion. YSL decided to produce high-end-made clothes on a larger scale than its exclusive collections, making luxury more accessible. Saint Laurent keeps reinventing itself over the years, staying classic but innovative, adding some boyish shapes to its designs.
Read: Where Is Saint Laurent Made?
After being fired from Dior, Yves Saint Laurent decided to create his own fashion house under his name. The brand quickly gains notoriety with the beatnik look, safari jackets, tight pants, and thigh-high boots. The brand is also credited for the shoulder-padded style, which characterized fashion during the 80s. Saint Laurent ended up being acquired by the Kering Group.
For many, YSL combines creativity, audacity, seduction, and authenticity. The brand also has a subtle tailoring design with a unique sewing style that is easily distinguished from other fashion labels. For many fashionistas, the founder of YSL is considered the most influential European fashion designer of the modern era.
Christian Louboutin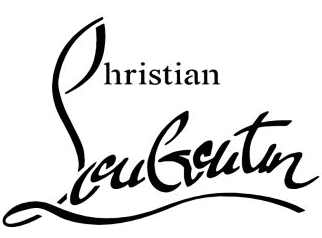 Founded In: 1991 by Christian Louboutin in France
What Christian Louboutin Sells: Luxury footwear and Accessories
What Is Christian Louboutin Known For: Louboutin So Kate Shoe
For many, Louboutin is the number one luxury brand regarding shoes. The red soles on high heels shoes were born with the brand and became a synonym for Louboutins, becoming an icon of haute couture and luxury. It was the way Christian Louboutin found to make his shoes more visible in a highly saturated market.
Read: Where Are Christian Louboutin Shoes Made?
Christian Louboutin began sketching shoes when he was a teenager, wanting to create shoes to make women feel confident and empowered. He then designed shoes for Yves Saint Laurent, Chanel, and Maud Frizon before setting up his company in 1991. Princess Caroline of Monaco was the brand's first customer, which was incredible for Louboutin's reputation and popularity.
Even if Louboutin also sells accessories, bags, and beauty products, shoes are what make the brand famous. The high standards of craftsmanship, materials, and attention to detail of the shoes are top-notch.
Balmain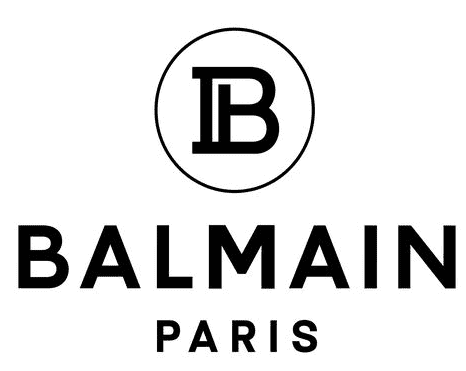 Founded In: 1945 by Pierre Balmain in Paris, France
What Balmain Sells: Luxury ready-to-wear, footwear, and accessories
What Is Balmain Known For: Balmain Belt
Balmain is known for its sophistication, elegance, and a label that revolutionized the French style with its curve-enhancing shapes, such as bell-shaped skirts nipped in at the waist. Balmain aesthetic is quickly recognizable due to its lavish and luxurious timeless classic pieces with impeccable attention to detail.
Read: Why Is Balmain So Expensive?
Pierre Balmain had the intention of studying architecture but ended up designing dresses. He worked as a freelance artist for other labels until he created his own fashion house under his name. Balmain's first collection was a success, and reviewers would say that the brand makes clothes you want to wear. The brand's reputation was so humongous that during the 60s, Balmain designed the wardrobe of the Queen Sirikit of Thailand.
Read: Where Is Balmain Made?
Balmain is a brand filled with impressive designs. Some of its creations have gold buttons, medallions, a blazon that mixes elements that reference its heritage, gold ornaments, and tassels as final touches for its designs, making all the designs from multiple collections linked. Check any Balmain product, and you will know precisely what I imply.
Chloé

Founded In: 1952 by Chloé in Paris, France
What Chloé Sells: Luxury leather goods, ready-to-wear, footwear, accessories, fragrances, and jewelry for women
What Is Chloé Known For: Chloé Bags
Chloé is the only French luxury label in this list exclusively for women. This French luxury label is characterized by a youthful and bohemian aesthetic, focusing on color, culture, and life. Combine that with creating feminine womenswear that makes women feel sexy and elegant, and you have a successful brand.
Read: Where Is Chloé Made?
This French luxury brand was founded by Gaby Aghion, who named the label after her excellent friend Chloé Huysmans who she adored to dress. Aghion thought that contemporary fashion was too formal and stiff, and she wanted to change that, designing luxury ready-to-wear garments. The brand became a huge success and was later sold to the Richemont Group, a luxury goods holding company.
Chloé bags are a cult favorite due to their variation and versatility. Each style has different silhouettes and sizes. It doesn't matter what the next Chloé bag creation is; it will be a hit due to the loyal customer base and the fact that celebrities will have the bag in the next red carpet event. To better understand the cult status of Chloé, this girl made a 13-hour journey in 2005 to get a Chloé Paddington bag, the bag everyone wanted but nobody had.
Lanvin

Founded In: 1889 by Jeanne Lanvin in Paris, France
What Lanvin Sells: Luxury ready-to-wear, footwear, and accessories
What Is Lanvin Known For: Lanvin Shoes
Lanvin is considered one of the world's most renowned French luxury fashion brands, known for its creativity, sophistication, craftsmanship, innovation, and inclusivity. What makes Lanvin distinct from other fashion brands is the use of virtuoso and embellishment embroidery, which contains discreet sequins, delicate trimmings, and intricate beading.
Jeanne Lanvin made clothes for her daughter that quickly got the attention of several wealthy people who requested clothes for their children. Quickly Lanvin became a brand with the formal status of couturière, opening shops devoted to apparel, home decor, lingerie, and perfumes. After many different ownerships, Lanvin was acquired by the Chinese group Fosun International.
Celine

Founded In: 1945 by Céline Vipiana in Paris, France
What Celine Sells: Luxury ready-to-wear, leather goods, and fragrances
What Is Celine Known For: Celine The Classic
Celine's pieces are classic, timeless, elegant, and minimalist. The French brand has an instantly recognizable style that still manages to feel modern no matter the year we are in. If you are someone that loves a minimalistic silhouette, Celine is the right brand for you.
Celine was founded by Céline Vipiana and her husband as a made-to-measure children's shoe business. After a few years, the brand decided to focus on a ready-to-wear fashion brand for women with a sportswear approach. With the success of its trench coat, the American Sulky collection of accessories, and the Vent Fou Celine perfume, Celine became famous around France. Eventually, this French luxury fashion brand was acquired by the LVMH Group, where the brand persists till today.
Celine's leather goods are trendy among women, especially its handbags. The gorgeous and minimalist designs make many shoppers consider Celine handbags a classic. The durability and expert craftsmanship also contribute to the costly price of Celine bags.
Conclusion
Some shoppers exclusively buy their clothes from French luxury fashion brands and don't even think about other labels because they know the craftmanship is perfect, the heritage is iconic, and the quality is outstanding. Some of the most iconic French luxury labels you should check are Louis Vuitton, Chanel, Dior, Hermès, Givenchy, Saint Laurent, Christian Louboutin, Balmain, Chloé, Lanvin, and Celine.
Louis Vuitton, Chanel, Dior, and Hermès are some of the most recognizable luxury brands globally. However, if you give someone an item from any of these French luxury labels, that person will be in fashion heaven.