This post may contain affiliate links. That means if you click and buy from that link, I may receive a small commission (at zero cost to you), which helps me maintain the quality of this blog. Please see my full disclosure policy for details.
Loro Piana is an Italian fashion luxury label based in Quarona, Northern Italy. It's known for using the rarest raw materials like vicuna wool, but is that enough to justify such high prices? Why is Loro Piana so expensive?
Loro Piana sold 80% of its shares to Louis Vuitton in 2013 for over 2 billion dollars. This helped the Italian brand to have more exposure and acquire new customers, improving its revenue and profits. In addition, having a glamorous family and one of the most exclusive fashion brands globally working together can attract many people.
Read: Where Louis Vuitton Is Made?
I have personally never purchased from Loro Piana due to the high prices. After all, we are speaking about a luxury brand selling a Winter Voyager Over Coat for $36,595.00. Some people have to work an entire year to obtain that amount of money, and some can afford to buy a product in this price range. Some other Loro Piana products can easily be purchased for above ten or twenty thousand dollars, depending on the materials used to manufacture the products.
Loro Piana can even be considered more expensive than luxury fashion labels like Kiton, Louis Vuitton, or Gucci. So let's find out why Loro Piana is so expensive. You can also check out the best French, British and American luxury fashion brands.
Why Is Loro Piana So Expensive?
Loro Piana is expensive because it is a luxury brand with a rich heritage that provides exclusivity and status to those who buy and wear its products. It also delivers the best quality materials and craftsmanship, making you pay for an experience. Celebrities also help promote the brand, making it more desirable.
Read: Why Is Loewe So Expensive?
Loro Piana Has A Rich Heritage
Before starting Loro Piana as a luxury label, the Loro Piana family were merchants of wools fabrics at the beginning of the 19th century. As a result, the Italian brand knows where to buy the best wool and treat it most sustainably.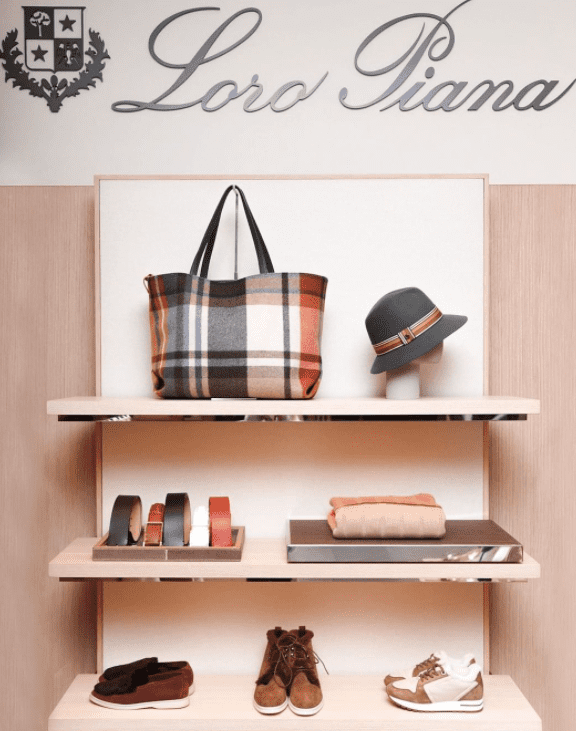 Through generations, Loro Piana has also passed from wealthy families to very wealthy families, making the Italian brand associated with high status and value. As a result, consumers know that they are paying for the best products when purchasing Loro Piana.
Read: Why Is Tom Ford So Expensive?
The fact that most of the Loro Piana brand now belongs to the LVMH group means that the Italian label is expanding its range and bringing new customers. Heritage drives value and trust to consumers, being unique and difficult to copy by competitors. That makes Loro Piana more expensive than other luxury brands.
Loro Piana Is A Luxury Brand
Loro Piana is a luxury brand. Therefore it's more expensive than mass-market and high-end brands because not everyone can afford to buy a product from the Italian label. Luxury is a synonym for quality, the best and most rare materials, elite craftsmanship, and some of the best shopping experiences. Loro Piana offers all the above, so that's why it's an expensive brand.
When customers look for a brand like Loro Piana, they are interested in acquiring luxury and rarity, and they have no problem paying whatever price the brand wants. Loro Piana is a very elitist brand, even inside the luxury market.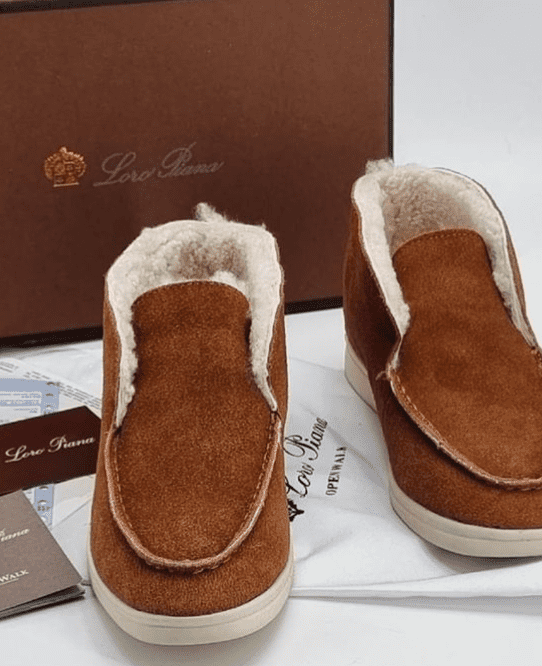 If you pay thousands of dollars for a Loro Piana trench coat (or any other product from the Italian brand), you know you are purchasing much more than a simple product. Instead, you are investing in something that can boost your self-esteem, make you feel richer, and that you belong to an exclusive group of people.
Read: Why Is Bottega Veneta So Expensive?
For some people, acquiring a Loro Piana product can be a lifetime goal. They have to work very hard and save it for months or years (depending on the product) to ensure they can afford it. Luxury brands know that if they charge more for their products, you will feel more special, so you will pay any price to guarantee that feeling, no matter how much money is in your bank account.
Loro Piana Provides Status and Exclusivity
Why is Loro Piana so expensive? Because it provides exclusivity and status to those who possess any product from the costly Italian label. It's not hard to comprehend why you think someone is wealthy just for wearing a Loro Piana coat, shirt or shoes, as both can cost thousands of dollars.
Read: Why Is Balmain So Expensive?
We know that people who buy Loro Piana want the most luxury and rare items on the market. After all, acquiring a Loro Piana item can make some people feel special, elevate their self-esteem, and feel part of an exclusive group. Therefore, luxury brands ensure they charge a lot of money for specific products to ensure only the right customer can afford them. This way, the customers don't lose that feeling of buying something exclusive that most can't afford.
Loro Piana capitalized on exclusivity and desire because they don't mass produce their items. Brands can charge higher prices or hold back supply to stimulate demand when the demand is higher than the supply. This way of business provides high value for each Loro Piana item.
Loro Piana Makes You Pay For An Experience
In Loro Piana, you participate in an incredible shopping experience whether you are in the store or on their website. That's why Loro Piana is so expensive. In addition, the Italian label has created an e-concierge service where a product specialist will answer any questions you have via chat or email.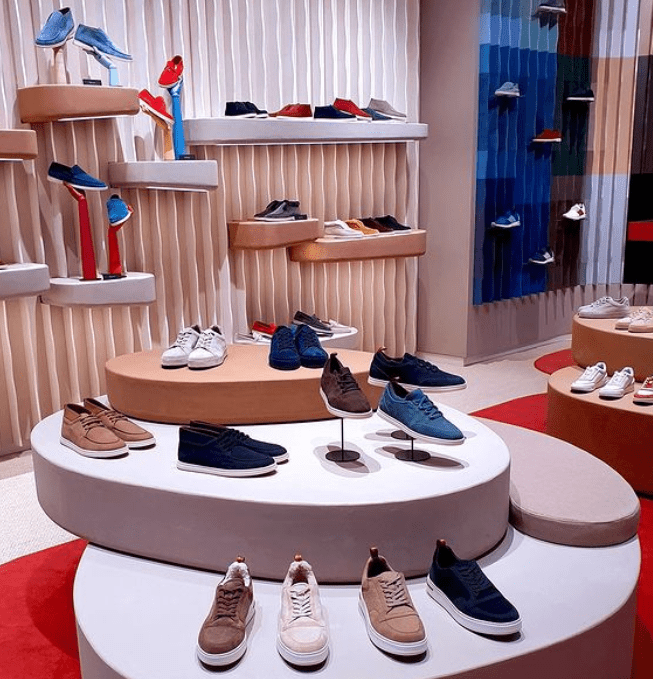 You can also book a private in-store appointment where a specialized guide will help you discover their collections, answering any questions you have. These personal appointments make a big difference because customers remember experiences, not brands.
Read: Why Is Dior So Expensive?
The Italian ultra-luxury label has a delightful website that makes you feel you are buying luxury. Moreover, if you are a loyal customer, you will be invited to exclusive online deals, where you will have access to Loro Piana collections before anyone else.
Loro Has an Elite Level of Craftsmanship
Loro Piana is very expensive because most of its products are manufactured in Italy, which usually means having skilled workers with years of experience working behind the scenes. Therefore, hundreds of hands can play a role in creating one Loro Piana item, which will reflect in the price.
In Loro Piana, the manufacturing of its products is taken very seriously to ensure they are the best in the luxury market. They check for impurities in wool samples, check samples of raw cashmere for imperfections, dye cashmere fleeces, and each item needs to be checked multiple times in terms of quality.
Read: Why Is Givenchy So Expensive?
Italy is known to be a cashmere manufacturing powerhouse together with Scotland. Loro Piana depends on the expertise of its workers to wash, treat and refine all the fabrics to be ready to be used.
All these processes take time and effort, and that's why Loro Piana is so expensive.
Loro Piana Provides Highest Quality Rare Materials
Loro Piana uses some of the best and most rare materials on the market, like Vicuña wool, cashmere, baby cashmere, Pecora Nera, but also common materials like merino wool, cotton, and polyester.
In 1984, Loro Piana began working with the Peruvian government to protect the Vicuña, while at the same time, they would use the Vicuña fiber in their items. Vicuña wool is the most expensive wool because it can take Vicuña coats three years to grow back after being sheared. In addition, it's a very warm and soft material. So you can expect any Loro Piana product made mainly of Vicuña wool to cost over ten thousand dollars.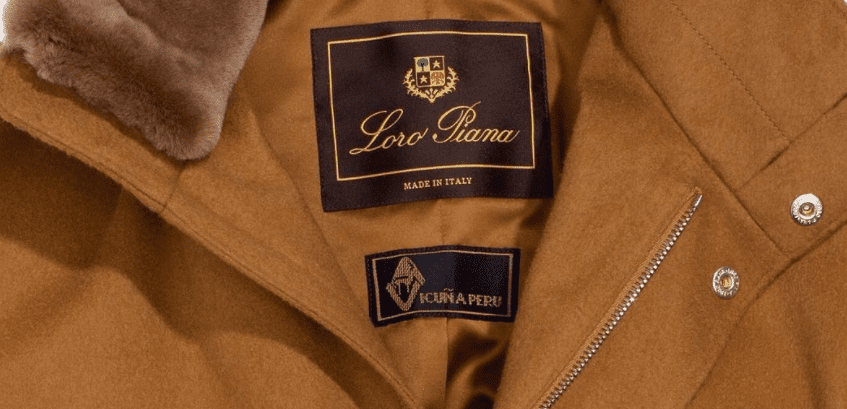 The cashmere comes from Mongolia's Hircus Goat (known to be the best in the world) and the merino wool from Australia (known to be the best and number one producer in the world of this material).
Some brands will use 5% cashmere and then blend it with other fabrics. However, the product is still marketed as a cashmere blend when it barely has that fabric. Most Loro Piana items are made of 100% cashmere or blend 50% cashmere with Vicuña wool. That's why the Italian ultra-luxury label is much more expensive.
As you can see, when choosing fabric materials to manufacture its products, Loro Piana chooses the best available on the market, which reflects in the prices you pay. The more expensive the fabric, the more costly the Loro Piana items.
Celebrities Love Loro Piana
Celebrities are very important for luxury brands because they bring awareness and desirability, making the label seem more exclusive and expensive.
If someone sees a celebrity wearing a Loro Piana product, they will check the brand and purchase something because they want to feel closer to someone they idolize or look like them.
Read: Why Is Balenciaga So Expensive?
Some celebrities that wore Loro Piana in important events are Jennifer Lopez, Angelina Jolie, Mariah Carey, Matthew Rhys, Julianna Margulies, and Don Lemon.
Common Questions About Why Is Loro Piana So Expensive
These are the most common questions about why is Loro Piana so expensive.
Is Loro Piana Overpriced?
Loro Piana is not overpriced for those who can afford the luxury brand, but it can feel overpriced for those who can't. It isn't easy to justify buying a coat for more than $30,000. However, the Italian ultra-luxury label can explain most of its prices, so I wouldn't consider it overpriced.
Is Loro Piana Good Quality?
Yes, Loro Piana is of excellent quality, and that's why it's very costly as a brand. You have some of the best and most rare materials in the world used to manufacture Loro Piana products, like the Vicuña wool, the cashmere from Mongolia's Hircus goats, merino wool from Australia, and Pecora Nera. A high level of craftsmanship and attention to every detail makes Loro Piana one of the best fashion brands globally.
What Makes Loro Piana Special?
Loro Piana is a special brand because they outsource the best and finest materials. In addition, the Italian label is known to have expertise in the washing, treating, and refining of cashmere and Vicuña wool area.
Does Loro Piana Use Real Fur?
Yes, Loro Piana uses real fur such as Sheepskin, Beaver fur, Hare fur, and baby cashmere is obtained solely from the under fleece of Hircus goat kids.
Is Loro Piana Worth It?
If buying an item from Loro Piana will increase your self-esteem, bring a sense of accomplishment or provide a sense of belonging, I would say yes, Loro Piana is worth it.
Conclusion On Why Is Loro Piana So Expensive
Why is Loro Piana so expensive? The Italian luxury label mainly uses some of the rarest and most costly materials on the market. Add high-quality craftsmanship, its rich heritage, and the fact that it provides status and exclusivity to whoever wears its items, and you have an expensive brand in your hands.
Some people may not understand why you would spend thousands of dollars on one single item, but if you can afford it and it brings value to your life, no one is allowed to tell you the price is not worth it.