This post may contain affiliate links. That means if you click and buy from that link, I may receive a small commission (at zero cost to you), which helps me maintain the quality of this blog. Please see my full disclosure policy for details.
Christian Dior founded the French luxury label Dior in 1946, becoming one of the most recognized and desirable brands globally. But can you answer the question: why is Dior so expensive?
If you think about high couture and visionary design, Dior is often associated with those terms. It's difficult not to mention Dior when speaking about haute couture, making a brand more expensive straightaway.
Read: Why Is Hermès So Expensive?
I bought some Dior perfumes for myself, and I loved them, especially the Dior Savage. It's something about Dior that makes people fall in love with the brand, no matter the item's price. So let's find out why Dior is so expensive.
You can also check out the best British and American luxury fashion brands.
Why Is Dior So Expensive?
Dior is very expensive because it stands out for power, desirability, prestige, and status. It's a luxury brand with a rich heritage and a loyal customer base. It uses the highest quality raw materials and an elite level of craftsmanship. Dior is also loved by celebrities.
Read: Why Is Loewe So Expensive?
Rich Heritage
Dior may not be the oldest luxury brand on the market, but t has stayed at the top of fashion's hierarchy for around 70 years. After all, Dior has created some of the most innovative but still traditional dresses.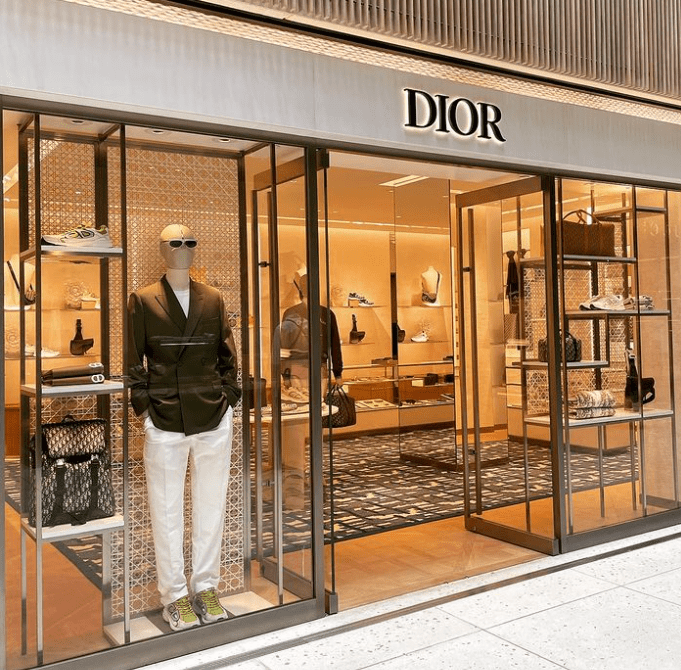 Dior's rich heritage is notable for its extravagance in women's wear, especially in the post-war time when women wore skirts that didn't make their bodies more feminine. Dior helped recreate the way women saw the fashion industry with its feminine and opulent long skirts and dresses.
Read: Why Is Balenciaga So Expensive?
Lady Diana, the Princess of Wales, was gifted with a unique Dior handbag offered by Bernadette Chirac (wife of former French President Jacques Chirac). That bag was described as unique and legendary, making Dior create a larger series to sell, and it even changed its name to Lady Dior in 1996. This bag was inspired by the Napoléon chairs Christian Dior once welcomed his clients on his first fashion runway in 1947. Today, the Lady Dior handbag is still one of the most popular and desirable items due to its rich heritage.
Dior Is A Luxury Fashion Brand
Dior is a luxury brand, and being haute couture, makes the brand more expensive than high-end and mass-market brands since not everyone can afford to buy it.
Dior is associated with quality, the best materials, the best craftsmanship, and the best shopping experience when it comes to luxury. The French luxury fashion house offers all these and much more when you buy a Dior item.
Read: Why Is Versace So Expensive?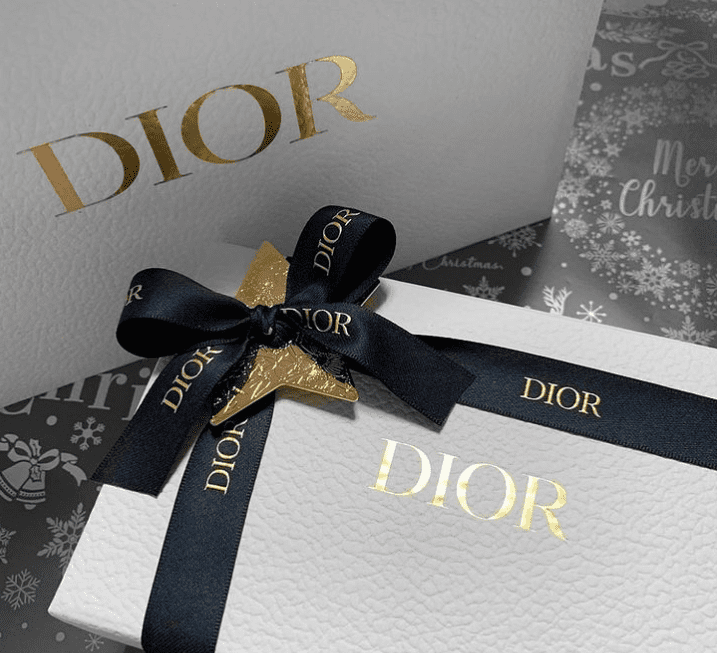 For some people, owning a luxury item is so much more than just purchasing a product. It's about buying something that will increase your self-esteem and make you feel better because you belong to an exclusive group of people. Having a Dior handbag can be a lifetime goal for some people, rewarding their hard work or something they have accomplished in life.
Read: Why Is Givenchy So Expensive?
Luxury brands like Dior, Louis Vuitton, Gucci, or Prada know they can charge more for their goods because consumers will buy them. Also, luxury brands don't want everyone to have the possibility of purchasing something from their catalog. Otherwise, they would lose the exclusivity and status they provide.
Dior Provides Status and Exclusivity
Most people buy Dior because they love the clothes' quality and unique design. But others purchase a Dior item because they need to feel part of an exclusive group of people who can wear the brand since most can't.
Most consumers would have to save for months, if not years, to purchase a Dior dress or handbag since none of them is cheap. However, a small group of customers can afford to buy multiple Dior goods monthly because they have money. This makes Dior more selective and expensive.
Also, think about your perception of someone wearing a Dior dress or handbag. You will see that person has someone wealthy that can purchase a Dior item without thinking about how that will affect their finances.
So why is Dior so expensive? Because it provides status (Dior is seen as a brand for rich people) and exclusivity (not everyone can afford Dior).
Dior Has A Loyal Customer Base
The reason why Dior has a loyal customer base is that authenticity matters. Consumers prefer to pay the total price for a Dior item than possess something fake. The Dior design, aesthetic, and sophistication are essential for these customers.
Read: Why Is Dolce And Gabbana So Expensive?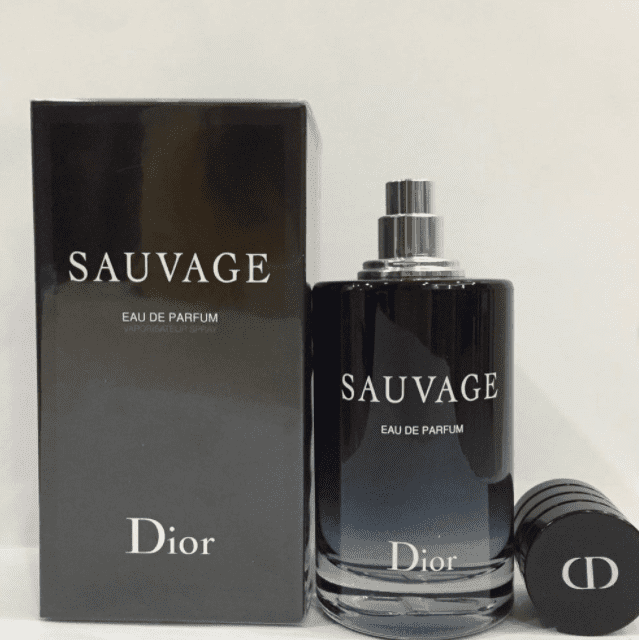 In 2016, Dior offered a limited edition of the Lady Dior bags on the Chinese mobile app WeChat to commemorate the Qixi Festival (Valentine's Day in China). All bags were sold out within a few hours after the launch. The same happened with a Dior handbag that Meghan Markle carried around New York City. After Dior posted a picture on Twitter, the same handbag sold out in hours.
Read: Why Is Tom Ford So Expensive?
Dior also had a significant impact in cultural terms with its exhibition in the Victoria and Albert Museum in London. With 594,994, the House of Dior became the most successful exhibition of all time in the museum.
Dior knows customers are interested in the French luxury brand, as since the demand exists, they can charge more for it, becoming more expensive.
Dior Provides Highest Quality Raw Materials
Dior is expensive because it uses the best materials and is manufactured majority in Italy, having the power of the "Made In Italy" label. Customers tend to think that any handbag made of Italian leather is much better than any other.
Read: Why Is Canada Goose So Expensive?
The most common materials used in Dior creations are cotton, wool, and silk, all-natural and provided from Italy or France, making the French label more expensive since only the best materials are used.
Dior Has An Elite Level Of Craftsmanship
One of the reasons Dior is so expensive is that products manufactured in Italy usually have skilled workers with years of experience behind the scenes.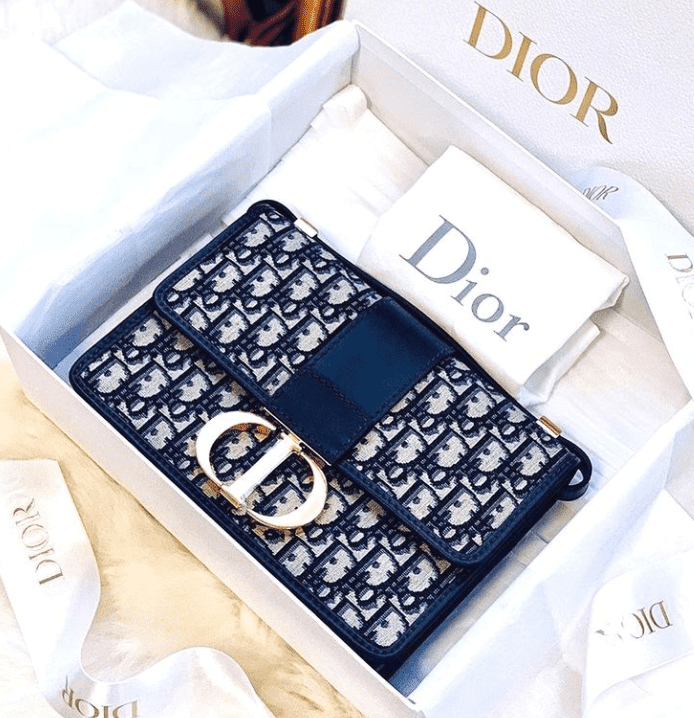 Dior works with the most renowned top fashion designers on the market, and a lot of time and care is put into each product they create. In addition, some of those products are made by hand and tested multiple times to ensure they hit company standards.
Read: Why Is Loro Piana So Expensive?
If you search on the internet, you have many examples of Dior haute couture dresses that took hundreds of hours to be made. For example, one Dior haute couture dress took six people and 800 hours to complete. Another haute couture dress took 450 hours and the other 250 hours. Jennifer Aniston's Dior Golden Globes dress took 200 hours to make.
As you can see, Dior's haute couture is very expensive because it takes many hours and people to manufacture one piece. Dior will charge a lot for all this work.
Celebrities Love Dior
When a celebrity wears Dior or any other fashion brand, it brings desirability and awareness, making the label seem more expensive and exclusive, which is the case with Dior.
Read: Why Is Bottega Veneta So Expensive?
The English royal family, Ava Gardner, Marlene Dietrich, Gwyneth Paltrow, Emma Stone, Leighton Meester, Sarah Jessica Parker, and Emma Roberts, are just some of the most famous names who modeled Dior on the red carpet.
Common Questions About Why Is Dior So Expensive
These are the most common questions about why is Dior so expensive.
Why Are Dior Jordans So Expensive?
The majority of reasons why Dior Jordans are so expensive are that you have the name Dior and Nike logo on the shoe. In addition, these shoes are limited edition and not easy to buy, making them even more expensive. Dior Jordans are also made in Italy with the best materials.
Why Is Dior Sauvage So Expensive?
Dior Sauvage is expensive because you pay for the brand's name, scent research, and marketing costs. In addition, the perfume is made in France, making it even more expensive.
Why Is Dior So Special?
Dior is an extraordinary brand because it changed how women saw the fashion industry, inspiring other brands and fashion designers to manufacture innovative and unique designs.
Read: Why Is Kiton So Expensive?
Why Is Dior So Popular?
Dior is popular because it's one of the most desirable and recognizable brands globally. Some of the most famous Dior items are the perfume Dior Sauvage, Miss Dior Eau De Parfum, and the Lady Dior handbag.
Conclusion On Why Is Dior So Expensive
Why is Dior so expensive? Being a luxury brand that provides status and exclusivity could be enough to justify the prices of the French label. Still, other factors like its rich heritage, loyal customer base, high-quality raw materials, and elite craftsmanship can also make any brand even more costly. Let's not forget the number of celebrities we keep seeing wearing Dior.
Dior is not a brand for everyone due to its price. If you can afford Dior, do it because no one is allowed to say the price is not worth it.