This post may contain affiliate links. That means if you click and buy from that link, I may receive a small commission (at zero cost to you), which helps me maintain the quality of this blog. Please see my full disclosure policy for details.
Kiton is an Italian luxury label founded by Ciro Paone in Arzano, a province of Napoli. It's one of the best and most well-known suit manufacturing brands in the world, but can you answer the question: why is Kiton so expensive?
The name Kiton refers to the ancient Greek word khitōn, a type of tunic worn during prayer in Greek ancient. When you wear Kiton clothes, you can feel like a Greek god, making some people feel more meaningful.
Read: Why Is Amiri So Expensive?
Kiton sells suits for thousands of dollars, most of them above $10,000, being one of the most expensive labels for this garment. For some people, wearing an expensive suit shows their colleagues they know what they are doing, but for some, a Kiton suit is not a natural choice because it's so costly. But why are Kiton suits so expensive?
Kiton can be considered one of the most expensive luxury brands globally, competing with Loro Piana, and even more pricey than well-known brands like Gucci or Louis Vuitton. You can also check out the best French, British and American luxury fashion brands.
Why Is Kiton So Expensive?
Kiton is expensive because it's a luxury brand that provides status and exclusivity. It has the highest quality raw materials, and most items are handmade. The tailors have specific training, and the brand makes you pay for an experience. Also, its suits are some of the best in the world.
Read: Why Is Palm Angels So Expensive?
Kiton Is A Luxury Brand
Kiton is expensive because it's a luxury brand. Therefore Kiton is more costly than high-end and mass-market brands because not everyone can afford to buy a product from the Italian label. Luxury is a synonym for the best and most rare materials, for quality, for some of the best shopping experiences, and for elite craftsmanship. Kiton offers all the above, making the label expensive but also desirable.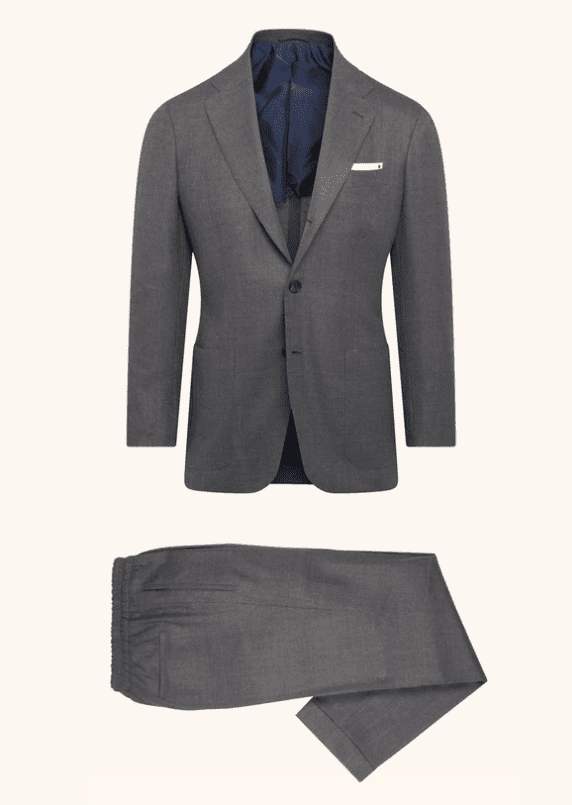 Spending thousands of dollars for a Kiton suit is not for everyone. Wealthy people buy it because they are interested in acquiring luxury and rarity, and they pay for whatever price the brand asks. Luxury brands know they can ask for higher prices if they provide quality.
When buying a Kiton item, you are looking for uniqueness, building your self-narrative, and showing status. Individuality, self-expression, and tailored experiences are crucial for luxury brand shoppers, and they can encounter all these when buying Kiton.
Kiton, Dior, and Tom Ford, as luxury brands, can charge more for their goods because they don't want everyone to consume their products. For some people, buying a Kiton suit can be a lifetime goal that rewards their hard work or something they have accomplished.
Kiton Provides Status and Exclusivity
Why is Kiton so expensive? Because the Italian label provides status and exclusivity to those who wear their items. If someone sees you wearing Kiton, they will perceive you as someone wealthy because you spend thousands of dollars on one single item.
In some social circles, your financial success dictates if you can belong to the group or not. Everything matters, like how much you make, what you drive, where your apartment is, how it looks, etc. What you wear is extremely crucial in these social circles. Wearing a luxury brand like Kiton will make people perceive you as prestigious, displaying financial power and status.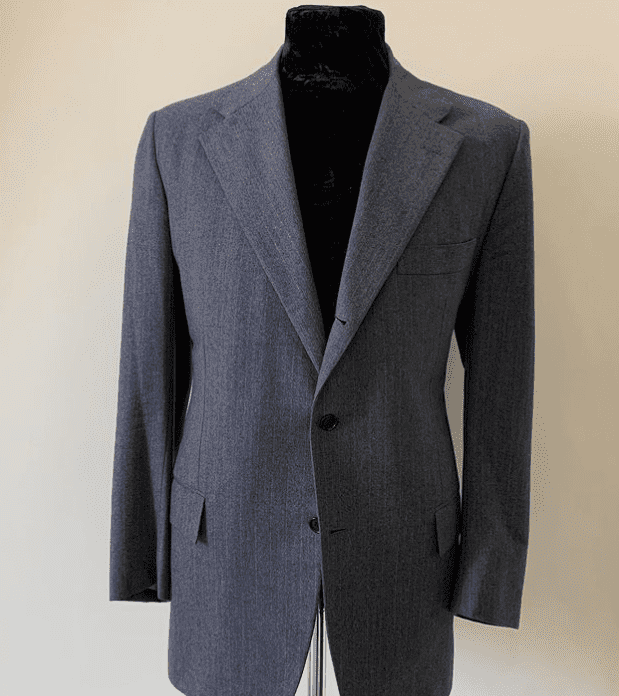 Kiton capitalizes on exclusivity and desire because it doesn't mass produce its items. Most of its goods are handmade, which takes time to be crafted and ready to sell. Luxury brands will charge higher prices to stimulate demand when the demand is higher than the supply. This way of business provides high value for each Kiton product, making the brand charge more for it.
Kiton Provides Highest Quality Raw Materials
Kiton uses some of the best and most rare materials on the market, like Vicuña, cashmere, silk, linen, micron wool, calfskin, deerskin, goatskin, and lambskin.
When a brand spends a lot of money getting the best materials, you know that the items will be costly. Kiton is famous for using some of the warmest, softest and lightest natural fabrics. Vicuña wool is the most pricey wool because it can take Vicuña coats three years to grow back after being sheared. Therefore, any Kiton products made mainly of Vicuña wool cost over ten thousand dollars.
Read: Why Is Versace So Expensive?
Kiton also uses the thinnest wool in the world, which is a Kiton-exclusive material. Micron wool is made in the Carlo Barbera woolen mill. It's usually utilized to make high-quality bespoke suits or deconstructed jackets that are smooth and soft to the touch. It definitely reflects the prices of the items, which can cost thousands of dollars.
Kiton Trains Its Tailors
Ciro Paone, the founder of Kiton, once said, "My greatest source of pride is to have restored dignity to the tailoring profession." So in 2000, he launched the Kiton tailoring school to ensure the continuity of sartorial art in the world and guard traditions.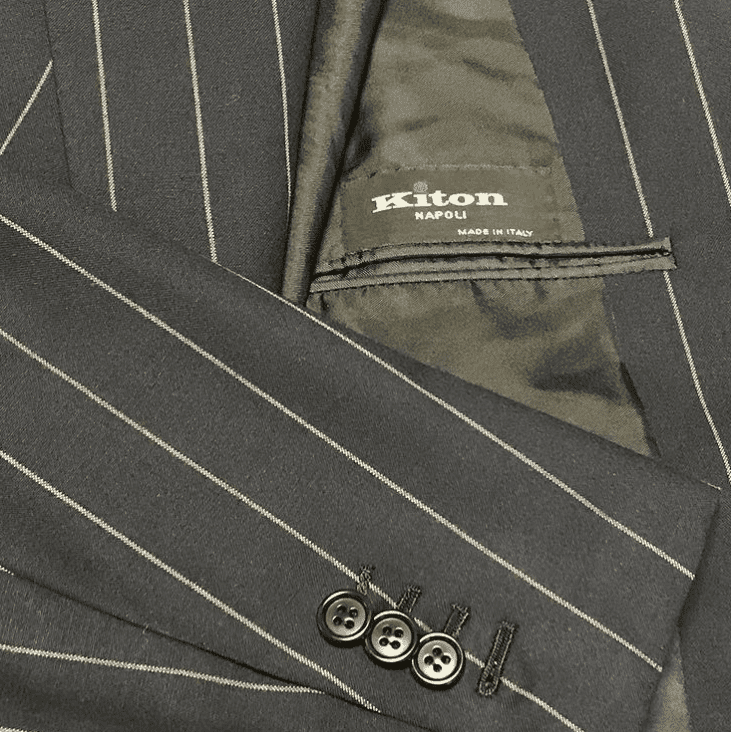 The Kiton tailoring school is a great way to invest in its future since the Italian luxury label is training and investing in a new generation of highly qualified tailors that will know what the brand expects from them, maintaining high standards. After all, Kiton states that 80% of the students find employment at Kiton or in a third-party company.
Read: Why Is Dolce And Gabbana So Expensive?
In the third year, the students are required to specialize in a specific phase of production, becoming an expert in creating an item. This will also bring the right rhythm to their work and ensure they are compatible with the company standards.
Buying a Kiton product is to invest in the handmade philosophy, preventing the heritage of the Italian brand from being dissipated and preserving it for the future. That's another reason why Kiton is so expensive.
Most Kiton Items Are Handmade
Any fashion brand where most items are produced by hand with great attention to detail will be more expensive than mass-market brands that manufacture large amounts of clothes without worrying about all the garment's attributes.
When it comes to Kiton suits, all the small components are handmade. So you can expect the button holes and pocket squares in linen hand-embroidered. The artisans can spend over 25 hours over details to ensure they provide the best quality garments.
Usually, a Kiton suit can pass by many different hands. For example, one tailor constructs the collar, another cuts and sews the pockets, another tailor attaches the sleeves, etc. Each tailor is in charge of one particular area of the suit.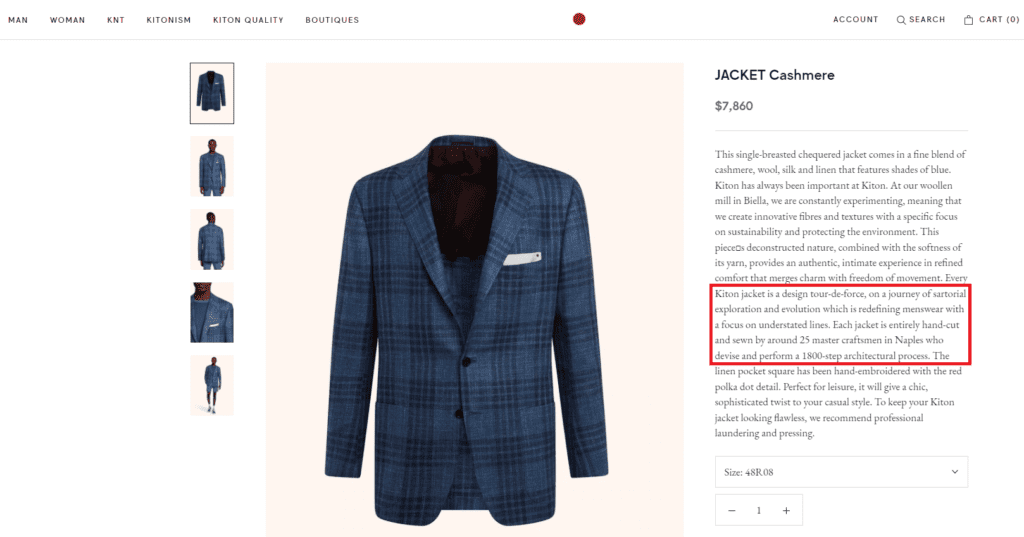 As you can see in this Kiton jacket description, each jacket is entirely hand-cut and sewn by around 25 specialized craftsmen who perform an 1800-step architectural process to ensure the jacket is high quality. Add the high-quality materials, and you have a jacket for over $7,000.
Read: Why Is Ralph Lauren So Expensive?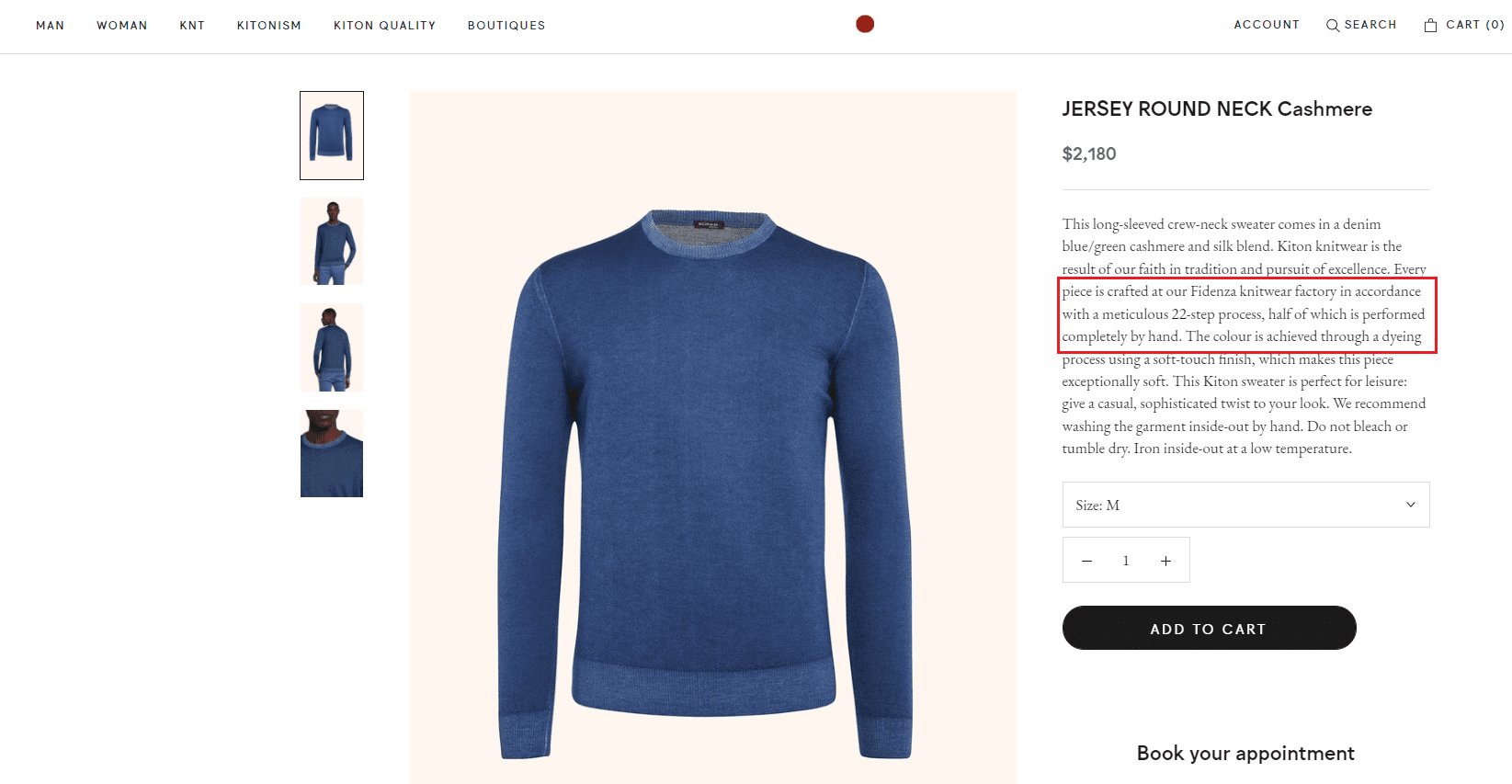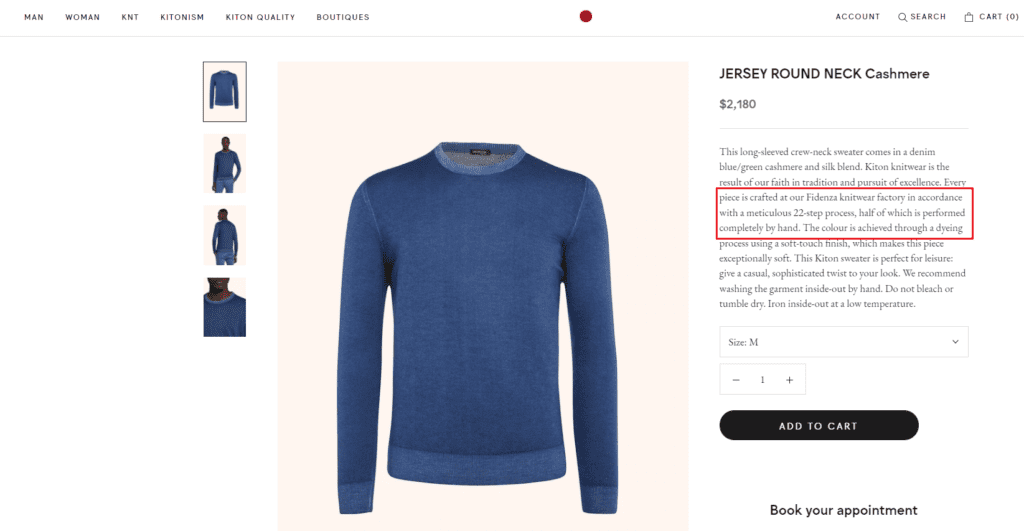 You also have some Kiton menswear, half handmade and half machine-made. Those garments tend to be cheaper than the full handmade ones because they require fewer artisans to work on them. However, compared with most luxury brands, Kiton garments tend to be more or equally expensive.
Kiton Suits Are Some Of The Best Globally
Kiton is well known for having some of the sharpest suits on the market, with excellent tailoring and attention to detail that other suit labels have difficulty copying. Most Kiton suits are over $10,000 because of the time needed to craft them, but the materials can make a big difference in the price.
When it comes to its suits, Kitton pays attention to every detail, from the shoulders (durable shoulder seam), collar, lapels, darts, buttonholes, and pants to the waistband.
Read: Why Is Balmain So Expensive?
For some men, an expensive and well-fitted suit can make the difference in the financial or law world, going out or to a wedding. They want to be perceived as successful, wealthy and empowered. A Kiton suit can make all these happen since it will boost your confidence because you know you are wearing a very costly suit.
Common Questions About Why Is Kiton So Expensive
These are the most common questions about why is Kiton so expensive.
Why Are Kiton Suits So Expensive?
Kiton suits are expensive because the Italian luxury brand uses high-quality materials and is handmade. Every suit requires considerable attention to detail and many hours of labor, costing more money as an outcome.
How Much Does A Kiton Suit Cost?
Kiton suits tend to cost over $10,000 depending on how many hours the tailor spends on the suit and the materials used to manufacture it. You can find suits around the $6,000 or $7,000 too.
Why Are Kiton Jeans So Expensive?
Kiton jeans are very expensive because most of them are handmade, have double seams, and flatter your figure. Also, they have Kiton written in the back, making them more costly straightway.
Is Kiton Good Quality?
Yes, Kiton is of good quality since the tailors spend hours on every detail of every product. The Italian brand also uses the best materials like Vicuña, cashmere, silk, linen, micron wool, calfskin, deerskin, goatskin, and lambskin.
Is Kiton Worth The Money?
If buying a product from Kiton will increase your self-esteem, bring a sense of accomplishment or provide a sense of belonging, I would say yes, Kiton is worth it.
Conclusion On Why Is Kiton So Expensive
Why is Kiton so expensive? Because Kiton is a luxury brand that provides status and exclusivity to those who purchase its garments. Add high-quality craftsmanship, materials, and manufactured handmade products for a brand to become even more pricey.
Some individuals may not comprehend why you would spend thousands of dollars on a Kiton suit or other piece of clothing, but if you can afford it and it gets value to your life, no one is permitted to tell you the cost is not worth it.