This post may contain affiliate links. That means if you click and buy from that link, I may receive a small commission (at zero cost to you), which helps me maintain the quality of this blog. Please see my full disclosure policy for details.
Tom Ford is one of the market's most recent American luxury fashion labels since it was founded only in 2005 by the designer Tom Ford. Therefore, you can expect to find some of the most expensive fragrances, apparel, footwear, accessories, and cosmetics. However, you keep asking yourself: why is Tom Ford so expensive?
Read: Why Is Amiri So Expensive?
As a man, I do like a lot of what Tom Ford manufactures for men, but it's difficult to justify paying over $1,300 for a jacket (the cheapest I can find on Tom Ford's website at the moment). Are you paying for quality or the designer's name?
Tom Ford can be considered a costly brand that not everyone can afford, with price tags of hundreds and thousands of dollars. So let's find out why Tom Ford is so expensive. You can also check out the best French and British luxury fashion brands.
Why Is Tom Ford So Expensive?
Tom Ford is so expensive due to a few reasons, like the fact, it's a luxury brand that provides status and exclusivity, and its founder is one of the most prominent designers of his generation. Tom Ford also makes you pay for a fantastic shopping experience, provides the highest quality raw materials, and men are in love with its suits.
Read: Why Is Balmain So Expensive?
Tom Ford Is A Luxury Brand
Luxury brands make people feel special. For example, purchasing a Tom Ford item make men and women believe they are buying something unique and worth the money.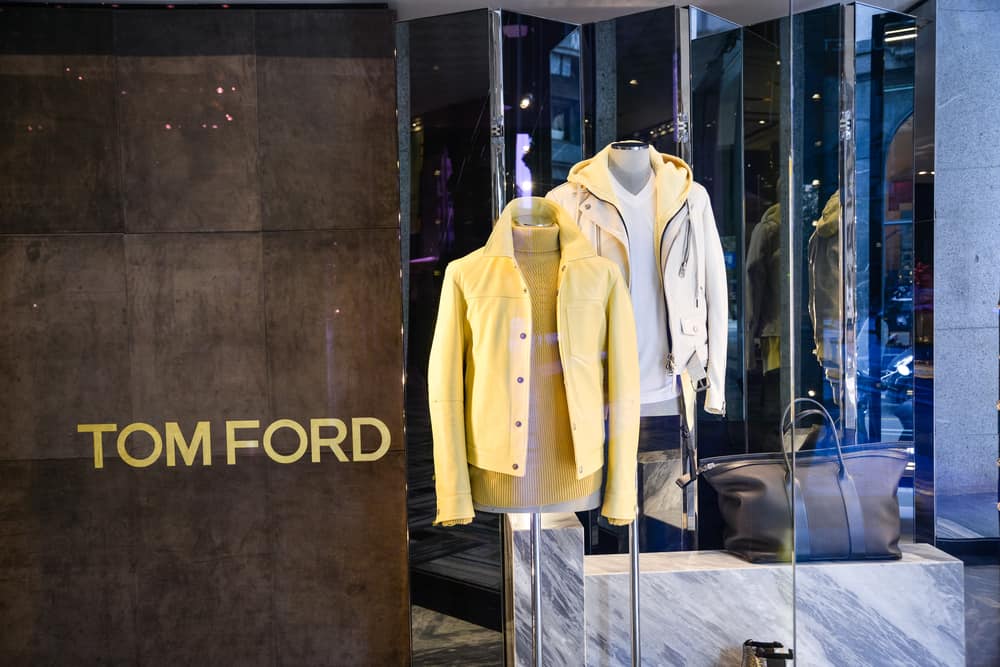 Owning a luxury item is much more than buying the average product on the market. Luxury is a synonym for quality, the best materials, the best craftsmanship, and the best shopping experience that will make you feel extraordinary. Tom Ford is expensive because it offers all the above to its consumers.
Read: Why Is Tommy Hilfiger So Expensive?
Luxury goods' appeal is undeniable since they tend to improve a person's self-esteem, confidence, and sense of belonging. It all depends on the lifestyle you and your friends have. Some people consider non-luxury goods as inferior (even if that is not true), and that's why they stick with luxury brands like Tom Ford, Louis Vuitton, Gucci, or Balenciaga.
Tom Ford Provides Status and Exclusivity
Like other luxury brands, Tom Ford provides exclusivity and status to those who wear its products. After all, luxury labels appeal to those who want the best things in life.
Not every person can purchase a Tom Ford suit or jacket because of the high price points. That means those who can afford it will be in an exclusive group, and they know that. That's why they buy Tom Ford (some people buy because they like the brand and don't think about these issues.
Read: Why Is Calvin Klein So Expensive?
Tom Ford also provides status. If someone wears Tom Ford, that person is perceived as someone who has money to afford it. Some people have to save for months to be able to buy a Tom Ford item. Tom Ford is expensive because it wants to attract a particular type of consumer (the rich ones) to ensure that not everyone can buy its products, maintaining its status.
Tom Ford Founder Is One Of The Biggest Designers Of His Generation
Tom Ford is one of the biggest names in the fashion industry, reflecting on the success of his young luxury brand owns. People buy the brand because of who Tom Ford, the designer, is, reflecting on the label's prices since the demand exists. Just the Tom Ford name is enough to justify the high prices in the fashion world.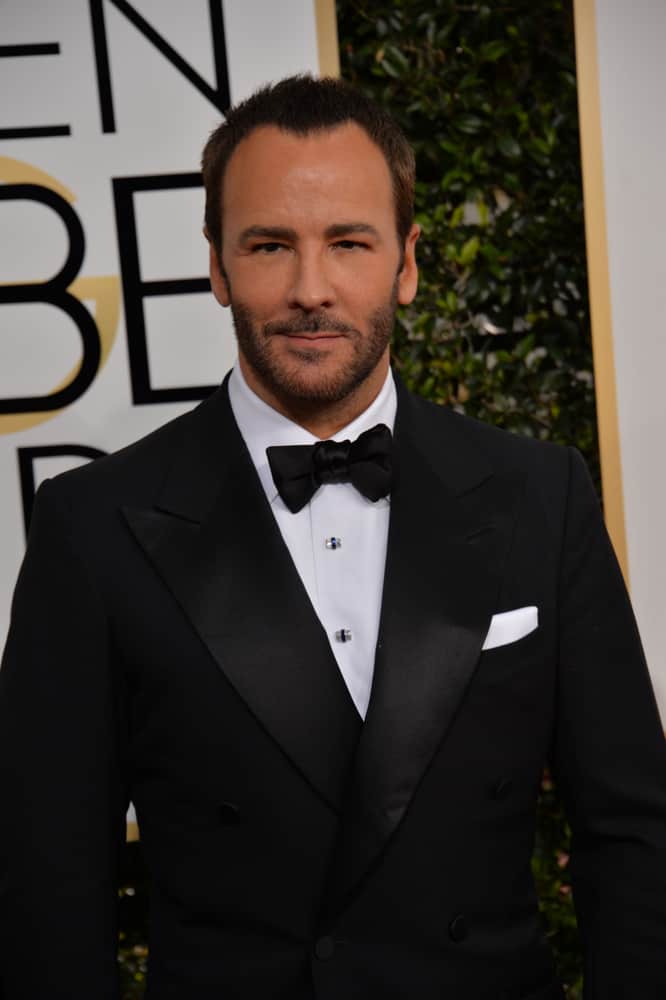 Before he stepped down to build his own luxury brand, Tom Ford worked as creative director of Gucci and Saint Laurent. Many considered Tom Ford responsible for turning Gucci into a luxury brand worth billions of dollars.
Read: Why Is Dior So Expensive?
He has received some of the most influential fashion awards in the industry, such as Best International Designer (Vogue Awards), Womenswear Designer Of The Year (CFDA), Menswear Designer Of The Year (CFDA), Designer Of The Year (GQ USA) and Style Icon Award (Elle Style Awards). All these awards made Tom Ford recognized as one of the best in the fashion industry, making his luxury label more expensive, respected, and desirable.
Tom Ford Makes You Pay For An Experience
Tom Ford is expensive because you are not just purchasing a product. You are also paying for the shopping experience (presuming you are buying your Tom Ford item in one of its stores). Even if it's outside of Tom Ford, you should still have a fantastic shopping experience since they are only sold in luxury department stores.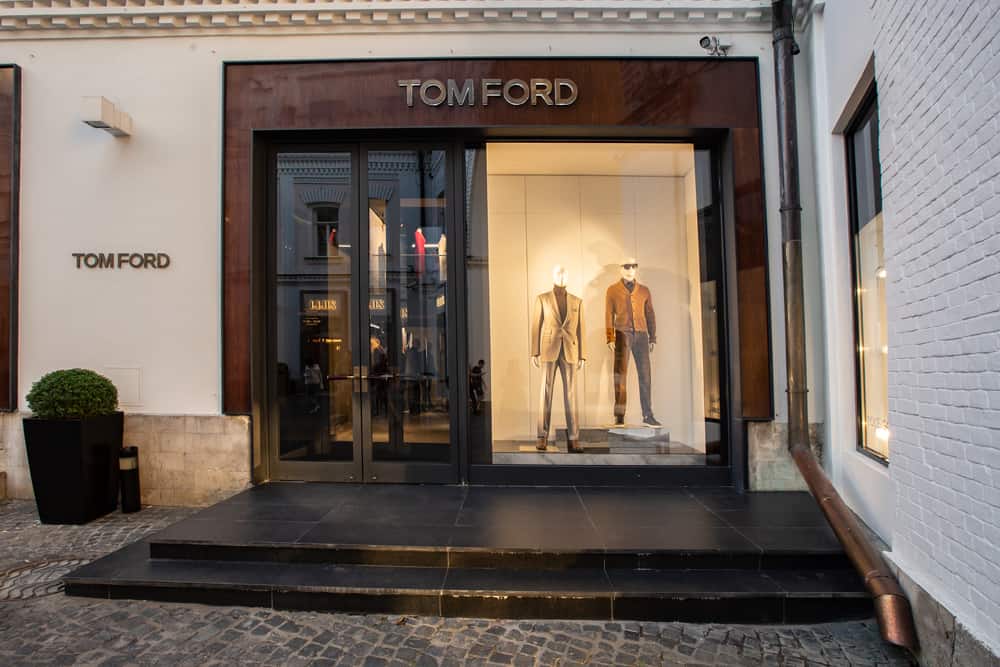 Tom Ford has exclusive offers for their best online shoppers, or at least you can have access to those offers first than anyone. In addition, some Tom Ford goods are sold exclusively online.
Read: Why Is Gant So Expensive?
Tom Ford also provides private parties in its stores for its best customers, where you can access exclusive products, especially when it comes to new collections. The American luxury label also provides champagne, food, music, and its best items for you to shop at these exclusive parties. Of course, not everyone is invited, which makes the brand more selective and expensive. Remember that as customers, we remember experiences, not brands.
Tom Ford Provides Highest Quality Raw Materials
Tom Ford is mainly manufactured in Italy by skilled artisans, like many other luxury brands like Dolce and Gabbana or Versace. Luxury fashion labels tend to prioritize the "Made In Italy" label since it's perceived as better quality, materials, and craftsmanship.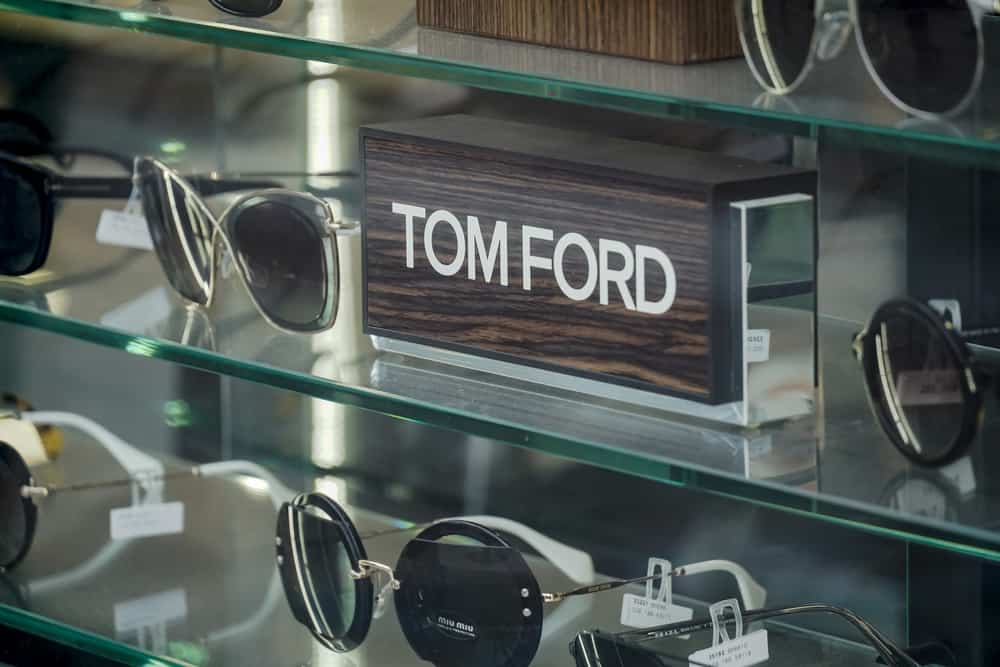 Tom Ford (the designer) said in 2007, "For many people today, true luxury comes from being able to enjoy beautiful things that haven't had a destructive impact on the planet or on other people. For example, I know many men and women who would pay more, possibly much more, for a luxury item that they knew had not harmed the planet in its production. And if, for example, this item had a tiny detail that communicated to the world that its wearer was not only chic and stylish but also had a conscience and was a good citizen, then would that not be the ultimate status symbol?"
Tom Ford is an expensive label because you have to pay for all the work conditions created for their employees to ensure the brand has enormous profits.
Men Love Tom Ford Suits
Tom Ford suits are adored by men (I have to say Tom Ford suits are excellent quality), and I can understand why. The quality, the design, the materials, everything that makes a suit expensive is there.
Read: Why Is Kiton So Expensive?
Tom Ford has designed Daniel Craig's suits for his last four James Bond movies. Let's be honest, who doesn't want to look like James Bond? Just for this reason, Tom Ford Suits became much more expensive, and you can expect to spend a couple of thousands of dollars in one.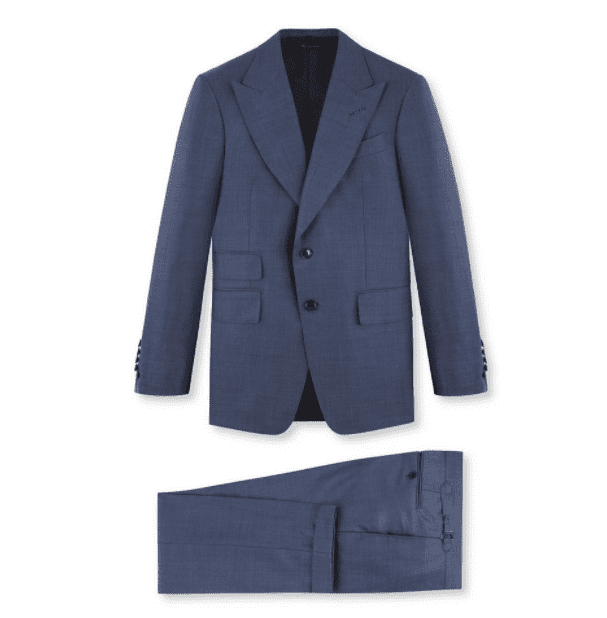 Tom Ford suits were also mentioned in the Grammy-winning music video "Suit & Tie" by Justin Timberlake and Jay-Z. This ended up with Tom Ford designing over 600 pieces of clothes (majority suits) for the entire 20/20 Experience World Tour.
Even if it's a recent luxury label, Tom Ford slowly becomes part of pop culture, raising its desirability and prices.
Common Questions About Why Is Tom Ford So Expensive
These are some of the most common questions about why is Tom Ford so expensive.
Why Is Tom Ford Cologne So Expensive?
Tom Ford is a well-known brand in the fragrances world. Tom Ford perfumes are expensive because they are long-lasting and have impactful scents. You also pay for the time and effort the brand has put into the research to blend the unique odors. That's why Tom Ford Lost Cherry and Tom Ford Wood are so expensive.
What Is The Most Expensive Tom Ford Cologne?
The most expensive Tom Ford colognes are the Soleil Brulant, Fucking Fabulous, Rose Prick, and Tubereuse Nue. All these colognes can cost around $940 for a bottle of 250ml of perfume.
Why Are Tom Ford Sunglasses So Expensive?
Tom Ford sunglasses are primarily manufactured in Italy (and a small amount in Japan), with the highest raw materials available. Add the Tom Ford name to high-quality sunglasses, and they become costly in seconds.
Read: Why Is Canada Goose So Expensive?
Why Is Tom Ford Makeup So Expensive?
Tom Ford makeup is expensive because of the name of the brand and costly marketing campaigns.
Are Tom Ford Products Worth It?
Tom Ford products are worth it, but it all depends on what you are buying. Of course, a Tom Ford suit or any other ready-to-wear item is worth it since you are paying a lot for it, but those items will always be in fashion and are very durable if you take the proper care.
Conclusion On Why Is Tom Ford So Expensive
Why is Tom Ford so expensive? Because it's a luxury label that gives you status and exclusivity, it provides the highest quality raw materials, makes you pay for a great shopping experience, and it's huge when it comes to men's suits. However, I would say that Tom Ford's biggest strength it's his founder, that has an incredible fashion vision and is one of the biggest names in the style industry.
Read: Why Is Palm Angels So Expensive?
Tom Ford is an expensive brand that not everyone can afford, but if you can, no one is allowed to say the price is not worth it.