This post may contain affiliate links. That means if you click and buy from that link, I may receive a small commission (at zero cost to you), which helps me maintain the quality of this blog. Please see my full disclosure policy for details.
Dior is one of the most valuable French luxury brands globally and part of the LVMH group (which owns brands like Louis Vuitton, Givenchy, Marc Jacobs, Kenzo, etc.). Created by the designer Christian Dior in 1946, this French luxury brand sells some of the most popular menswear and womenswear. But where is Dior made?
As you know, many brands outsource the manufacturing of their products in Asia and Africa, so is Dior different or the same? I have to say I was surprised by the outcome of my research.
Read: Why Is Dior So Expensive?
I have checked hundreds of product descriptions on Dior's website to verify if the brand lists where the products are made and researched a lot online to bring these conclusions to you in this article. Let's find out where Dior is manufactured.
You can also check out the best British and American luxury fashion brands.
Where Is Dior Made?
Most Christian Dior couture is made in Italy (I would say over 80% of the products are manufactured in Italy). Dior also makes products in France, Germany, Portugal, Spain, and Japan.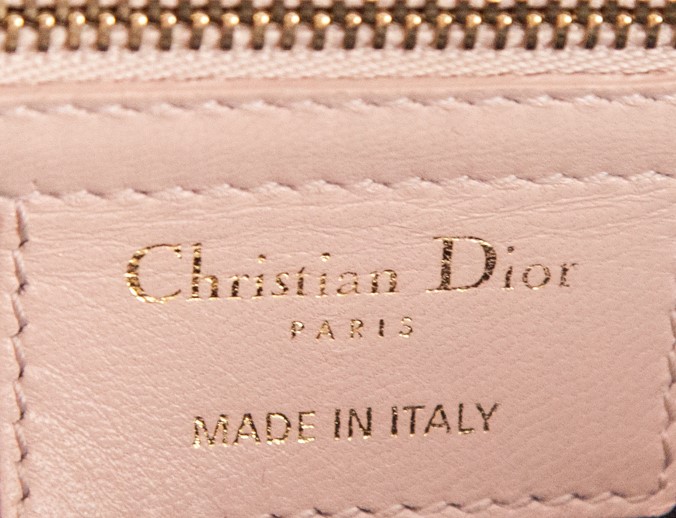 I have to say I was stunned to learn that Dior manufactures almost exclusively in Europe. The reason is that most brands (including some luxury ones) always have products manufactured in China, Thailand, or Vietnam. For example, Balenciaga is one of the most desirable fashion luxury brands and manufactures many of its items in China.
Read: Where Louis Vuitton Is Made?
For some reason, some items in jewelry and all products in beauty and skin care, like serums, cremes, cleansers, etc., didn't have any information about where they were made. Some products have "Made in Europe" in the description, and I am not sure what that means.
In case you are curious, this is what I have found in my research of hundreds of different Dior items for men and women.
Read: Where Is Hermès Made?
Where is Dior made?
Italy – Menswear, Womenswear, and Accessories. All categories had Made in Italy.
France – Some Dresses, Caps, Jackets, and Gloves.
Germany – Most Jewelry and Travel Bags
Portugal – Some Jewelry
Japan – Some denim
Spain – Some Shoes
Made In Europe – Some Jewelry
Read: Where Is Palm Angels Made?
Bear in mind that I didn't check every single product on Dior's website, and I could have missed some countries, but I would say I have reviewed most of them.
Is Dior Made In France?
Yes, some Dior products are manufactured in France, like perfumes, beauty and skincare products, some dresses, caps, jackets, and gloves.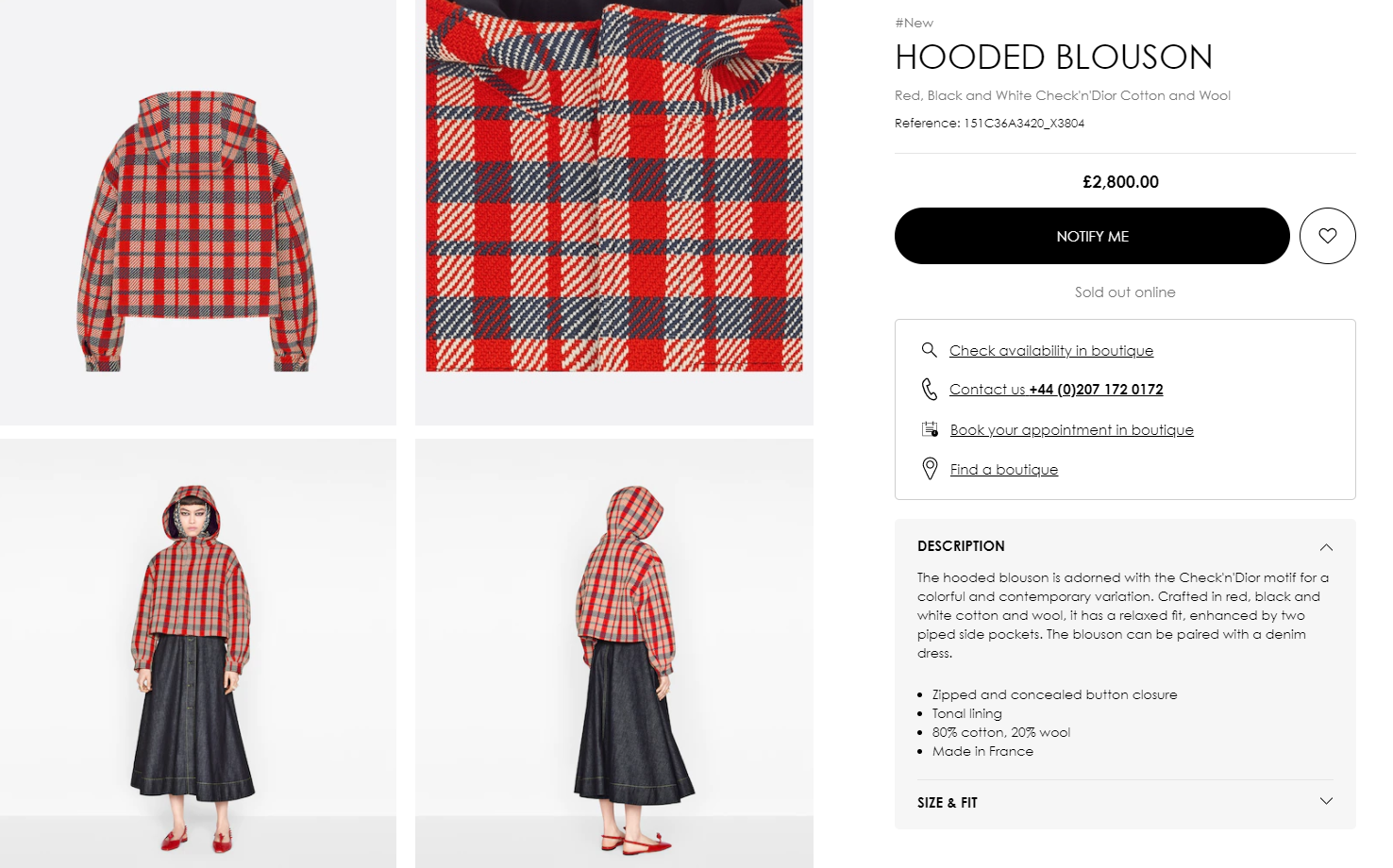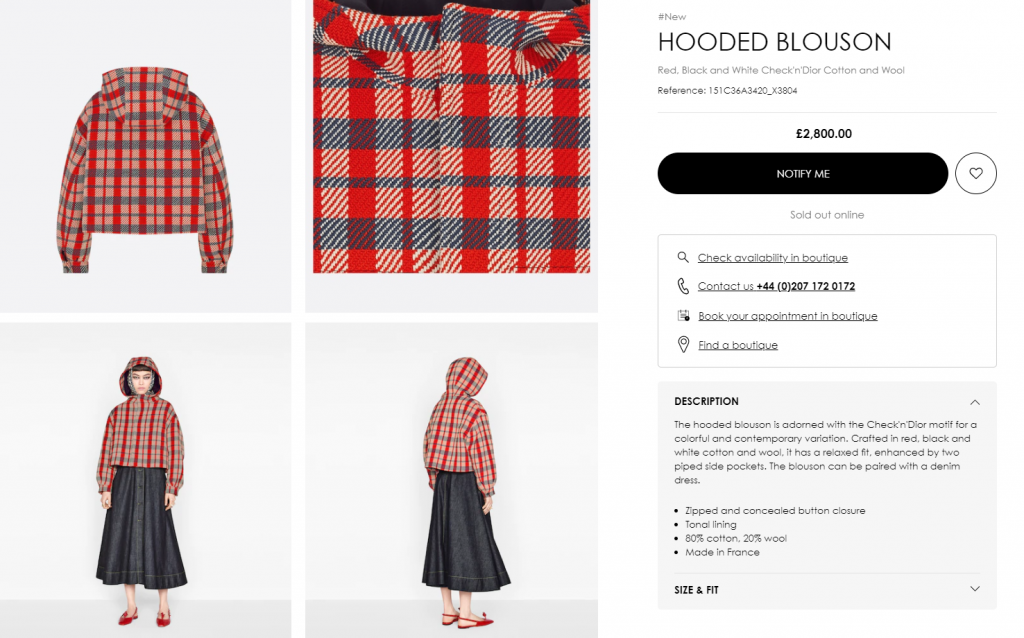 Dior has two factories in France, one in Saint Jean de Braye and another in Chartres. It's about one hour drive between these two cities French cities.
Read: Where Is Balmain Made?
The French luxury brand opened its second factory in 2019 in Chartres to boost its production capacity in France and release the congestion in the Saint Jean de Braye site, where around 210 million units are packaged per year.
I like to see a company open a new factory in its country of origin and not boost production to Asia just because it's cheaper. That's also why Dior is so expensive when compared with other luxury brands.
Is Dior Made In Italy?
Yes, most Dior products are made in Italy, from menswear and womenswear to bags, boots, caps, scarves, and wallets.
Read: Where Is Moschino Made?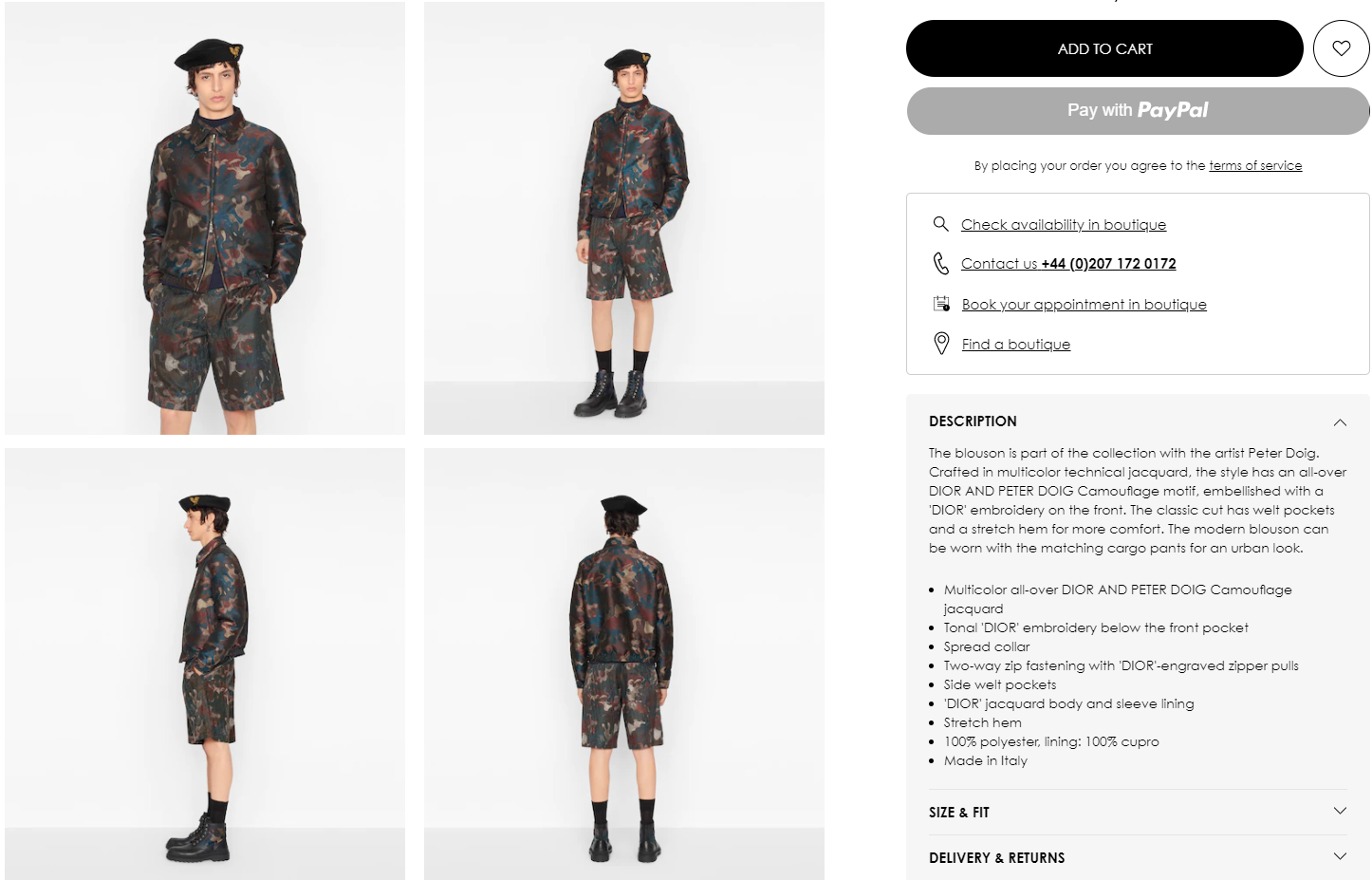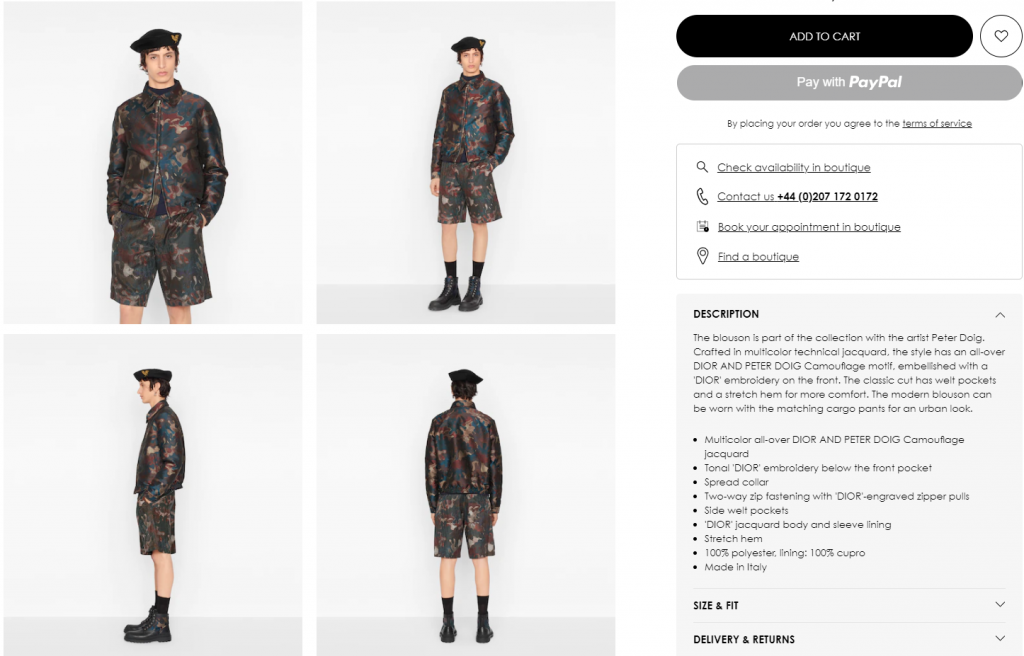 Made in Italy expresses a generalized concept that the products are of excellent quality and craftsmanship. It gives the perfect refinement and elegance that fashion luxury brands look for, and Dior is no different.
The respect a luxury brand gets from the Made in Italy label can make prices more expensive. After all, you are buying the best made by the most reliable.
Read: Where Is Chloé Made?
Christian Dior manufactures most of its items in Scandicci, Italy. The same site where Gucci has its largest manufacturing factory. Any new Dior leather goods collection is exclusively made in Italy.
Is Dior Made In China?
No, Dior does not manufacture any clothing or accessories in China.
With so many luxury brands producing in China since labor, materials, and energy are cheaper, it's refreshing to have a brand focused on European manufacturing. This shows that a brand can have enormous profits even if it is almost 100% Made in Europe.
Read: Where Is Saint Laurent Made?
Now, I don't have anything against luxury brands manufacturing in China since these companies have strict quality guidelines for the warehouses to follow. I just think it is stimulating to find a brand like Dior these days.
Is Dior Made In Europe?
Yes, 99% of Dior products are Made in Europe, including Italy, France, Portugal, Spain, and Germany.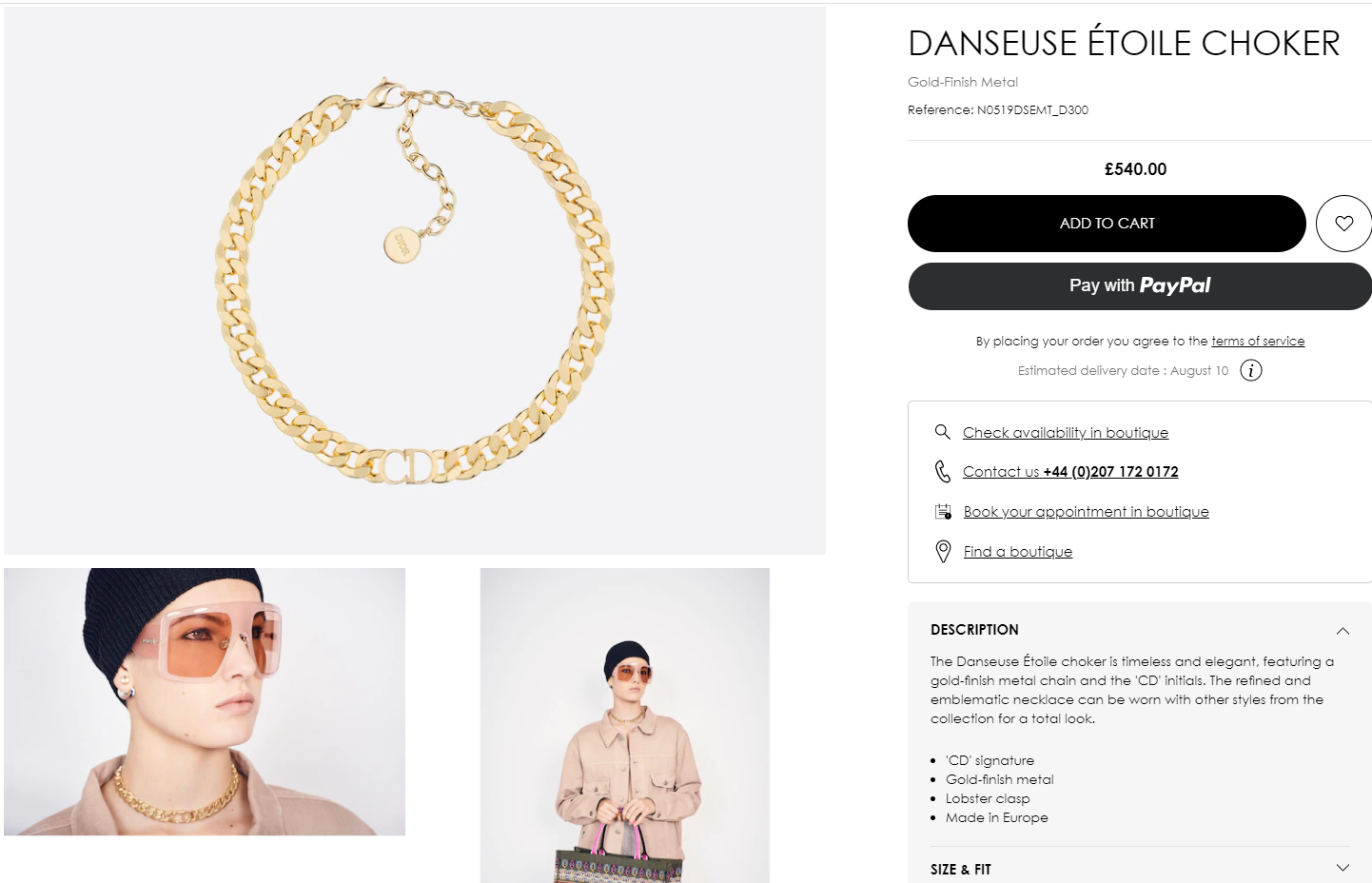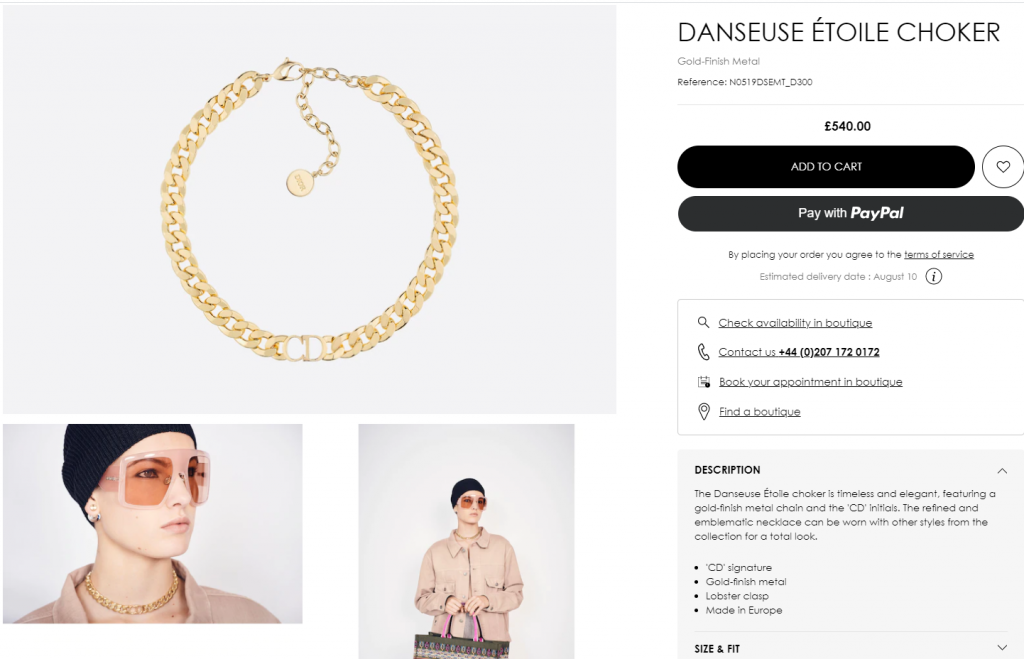 The only reason why Dior is not 100% manufactured in Europe is that the brand produces some denim in Japan.
Some products (not many) had the label "Made in Europe." I am not sure if this is because they are made in two countries (then I found one product Made in Italy/Spain), or the brand doesn't want to specify which country in Europe manufactured the item. I guess it's the second option.
Read: Where Is Kenzo Made?
I did contact Dior via email to understand what Made in Europe means but never received a reply. It just doesn't make sense why the company doesn't want to disclose where in Europe the products are made.
Common Questions About Where Is Dior Manufactured?
These are some of the most common questions about where Dior is manufactured.
Where Are Dior Bags Made?
All Christian Dior bags are made in Italy, including Dior handbags but not the travel bags that are manufactured in Germany.
Where Are Dior Shoes Made?
All Dior shoes and sneakers are made in Italy, except for a few shoes and sandals manufactured in Spain.
Where Is Dior Sauvage Made?
All Dior perfumes are made in the Dior factory Saint Jean de Braye in France. That's where the Dior Sauvage is made.
Where Are Dior Sunglasses Made?
All Dior sunglasses are exclusively made in Italy, according to the brand's website.
Where Is Dior Makeup Made?
All Dior makeup and skincare products are manufactured in the Dior factory in Saint Jean de Braye in France.
Conclusion About Where Is Christian Dior Made?
While the manufacturing and production countries vary between each company, it's refreshing to see a luxury fashion brand made almost exclusively in Europe.
Dior charges more for its products due to the Made in Italy label proudly applied to most of its products. On the other hand, brands like Burberry and Balenciaga that produce their items in Italy are cheaper than Dior since they also manufacture many of their products in China.
Now, if someone asks: where is Dior made? You can answer the question. Where are your Dior items made? Please share with me in the comments.