This post may contain affiliate links. That means if you click and buy from that link, I may receive a small commission (at zero cost to you), which helps me maintain the quality of this blog. Please see my full disclosure policy for details.
Loewe is a Spanish luxury brand established in 1846 in Madrid by a group of Spanish leather craftsmen. So the question you have is, why is Loewe so expensive?
The Spanish luxury label has a rich heritage, and it belongs to one of the most influential groups in the fashion industry, the LVMH Group (which owns Louis Vuitton, Dior, Marc Jacobs, Givenchy, Loro Piana, and Fendi, among other luxury brands).
Read: Where Is Loewe Made?
Loewe is not the most expensive fashion brand on the market, but it's definitely not the cheapest. So let's find out why Loewe is so costly. You can also check out the best French, British and American luxury fashion brands.
Why Is Loewe So Expensive?
Loewe is expensive because it's a luxury label that provides status and exclusivity to those who wear its products. It's a sustainable brand that manufactures excellent quality handbags loved by celebrities and has a higher consumer demand.
Read: Why Is Palm Angels So Expensive?
Loewe Is A Luxury Brand
Loewe is considered a luxury brand because it's more expensive than a mass-market and high-end brand, and not everyone can afford to purchase it. Nevertheless, the Spanish luxury label has maintained its status as a luxury leather maker.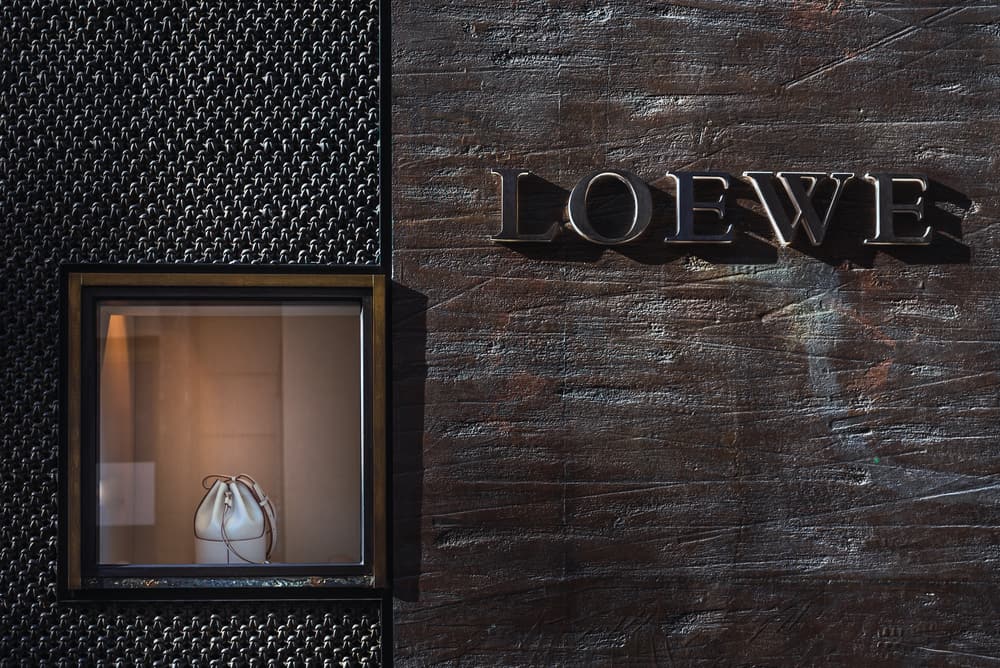 Being a luxury label means that Loewe is synonymous with the finest materials, craftsmanship, high quality, and a great shopping experience. For some people, purchasing a Loewe handbag can be a lifetime goal that rewards them for hard work or something they have accomplished in their lives.
Read: Why Is Canada Goose So Expensive?
Owning a luxury item like a Loewe handbag is more than just spending a considerable amount of money on one thing. You are investing in something that you can use to boost your self-esteem or make you feel like you belong to an exclusive group of people wealthy enough to buy a Loewe bag or any other item from the Spanish luxury label. Only someone with money would spend over $70 for a pair of Loewe socks (even if they are of excellent quality).
Luxury brands like Loewe, Louis Vuitton, Gucci, Loro Piana, Givenchy, and Dior, charge a lot for their products because they don't want everyone to be able to buy their goods. This way, these luxury brands don't lose their desirability. People tend to desire what it's hard to get, and consumers are no different regarding fashion.
Loewe Provides Status And Exclusivity
Why is Loewe so expensive? Because it provides exclusivity and status to those who acquire any product from the Spanish luxury brand. The way others see you will change depending on what you wear, as a Loewe handbag will make you look like someone with money, and an H&M bag not.
Let's be honest. Most people will never have an item from Loewe because they cannot afford to buy one. After all, who can spend over $2,500 for one Loewe handbag? That's a lot of money for most people, and only wealthy individuals can afford this kind of brand.
Read: Why Is Hermès So Expensive?
Any consumer that can purchase a Loewe handbag (or any other item from this luxury label) will feel special, part of an exclusive group, and have elevated self-esteem. That's the power of a luxury brand. They make you feel unique.
In high-end circles, you are only tolerated if you can afford luxury brands, and a Loewe bag can be the way to be accepted in the most exclusive groups. In these social circles, you are evaluated on how much you can spend on one item and what brands you wear.
Loewe Handbags Are Excellent Quality
Loewe bags are very trendy and popular among women. The Amazona, Flamenco, and Puzzle bags are some of the iconic and recognizable bags on the market. Loewe may not be as popular as Louis Vuitton or Dior, but the brand has unique and modern handbags with an aesthetic that makes most shoppers pay any price to own one.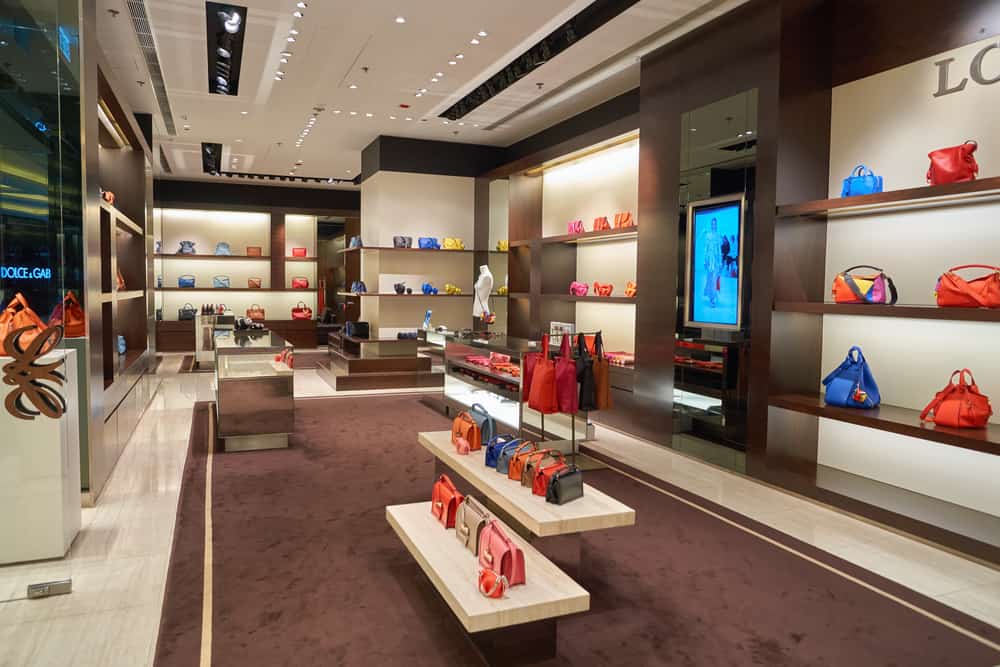 Read: Why Is Versace So Expensive?
Another reason Loewe bags can be so expensive is their quality. We are talking about very durable bags made in Spain by artisans with years of experience, and the best materials on the market are used. Some of the fabrics used to make the bags are calfskin (the most used one), lambskin, goatskin, and nubuck. All these factors contribute to you paying thousands of dollars for a Loewe bag.
Loewe is positioning itself as one of the biggest designer bags in the market, along with Louis Vuitton, Chanel, Prada, and Michael Kors. Loewe bags are worth the investment and have a long life span. That's why Loewe bags are so expensive.
Loewe Is Becoming A Sustainable Brand
Loewe is slowly becoming a sustainable brand, and sustainable materials are more expensive than any others because they need more time and effort to produce, process, and manufacture. New technologies can also help to have less impact on the planet.
Some things that Loewe is changing to ensure it becomes more sustainable are:
Launch the new Nature collection, which works as a laboratory for sustainable practices and reduces the group's CO2 emissions by 25%.
It sources the leather from tanneries certified by LWG (Leather Working Group), an international organization that evaluates the environmental compliance and implementation of the leather industry.
It launched the Surplus Project, which helps to re-think and re-use the materials from previous Loewe collections to make something unique with low impact.
Stores, sites, and offices have implemented LEED lighting and highly efficient air-conditioning systems to reduce CO2 emissions across any operation.
Only works with environmentally and socially conscious suppliers, limiting their environmental impact.
Use packing that reduces the environmental impact, like reducing excess packing, using foldable shoe boxes, and optimizing space during transportation.
Donate sales proceeds from a series of limited-edition mini elephant bags to the Know On My Plant cause that helps provide a more secure future for elephants.
As you should know, none of these measures are cheap, and brands must invest some money to ensure all these modifications are implemented. All of these contribute to making Loewe more expensive.
Loewe Has A Higher Consumer Demand
Loewe had made some collaborations that were sold out rather quickly due to high consumer demand from its shoppers and new ones. For example, Loewe's collaboration with the Spirited Away anime in 2022 sold out quickly, and prices on the resale market were crazy, with some bags selling for twice their original price (thousands of dollars).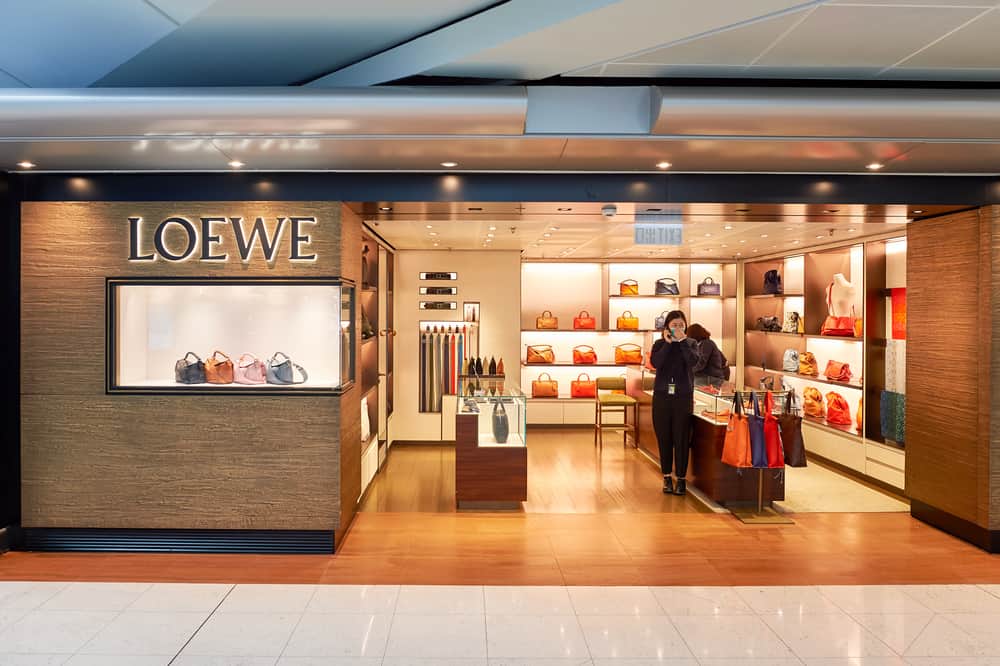 Read: Why Is Moncler So Expensive?
The Loewe X Totoro Collection was almost sold out before its launch, with bags sold for over $2,000. The demand for Loewe collaborations brings a new range of consumers to the luxury label. Loewe also had another popular collaboration with Paula's Ibiza boutique (trendy in Spain) with iconic designs.
The anticipation of Loewe's collaborations with other brands, designers, or even animes, makes consumers want to buy something from the collection, no matter the price. No one wants to be left out, and since it's a limited collection, the Spanish luxury label knows it can charge more for an item that people will buy independently of the price.
Celebrities Wear Loewe Bags
Another reason why Loewe is so expensive is that celebrities love the brand, which makes the label even more exclusive. As a result, they build awareness and hype about the brand.
Read: Why Is Prada So Expensive?
Celebrities have power over consumers, and luxury brands know that. They know how important it is to get exemplary ambassadors to influence others to purchase from Loewe or even have someone wearing the brand when they go out or to an event. Some people worship celebrities so much that they acknowledge the same brands and clothes they wear.
Celebrities like Jennifer Garner, Kate Moss, Penelope Cruz, Zoe Saldana, Victoria Beckham, Olivia Wilde, and Halle Berry have been seen wearing a Loewe handbag on multiple occasions.
Common Questions About Why Is Loewe So Expensive
These are the most common questions about why is Loewe so expensive.
Is Loewe Considered Luxury?
Yes, Loewe is considered a luxury brand because it provides status and exclusivity to those who acquire something from the brand since not everyone can afford the Spanish label. Loewe also belongs to the LVMH Group, which is basically full of luxury labels.
Read: Why Is Amiri So Expensive?
Is The Loewe Bag Worth It?
Yes, Loewe is one of the biggest luxury brands when it comes to quality and durable leather bags. Also, the Puzzle, Flamenco, and Amazona are some of the most popular bag styles globally. Of course, you pay a high price for any of those bags, but you will have something contemporary and modern that will last for decades.
Is Loewe A Well Known Brand?
Yes, Loewe is one of the world's most antique and famous luxury brands. The Spanish luxury label is well known for its goodness in crafting fine leather goods and unique handbag designs and quality.
Read: Why Is Bottega Veneta So Expensive?
Is Loewe Cheaper In Spain?
Yes, and no. Usually, goods in the country of origin tend to be cheaper, so you can find good deals on the Loewe items if you visit Spain. Of course, it all depends on which item you are looking for since new collections will be around the same price, but you may find them cheap in some shopping outlets for older Loewe bag collections.
Conclusion On Why Is Loewe So Expensive
Why is Loewe so expensive? Because the Spanish luxury label provides status and exclusivity to those who wear the brand since it's luxury. The Loewe handbags are trendy among ladies, including some celebrities, and have a higher consumer demand, which we saw with some unique collaborations. Loewe is also becoming a more sustainable brand to help the planet, making the brand more costly.
If you can afford to pay a couple of thousands of dollars for a Loewe handbag that brings joy and value to your life, no one is permitted to tell you the cost is not worth it.