This post may contain affiliate links. That means if you click and buy from that link, I may receive a small commission (at zero cost to you), which helps me maintain the quality of this blog. Please see my full disclosure policy for details.
Bottega Veneta is one of the most famous and important Italian fashion brands on the market, mainly due to the popularity of its bags and wallets. But why is Bottega Veneta so expensive?
Bottega Veneta belongs to the Gucci Group, which includes some of the biggest luxury brands like Gucci, Balenciaga, Alexander McQueen, and Yves Saint Laurent, among others. It's well-known how powerful and expensive all those brands are.
Read: Where Is Bottega Veneta Made?
The Italian luxury label can also charge almost $10,000 for a bag, which is a lot of money that most people can't spend on one item. So let's find out why is Bottega Veneta so expensive. You can also check out the best French, British and American luxury fashion brands.
Why Is Bottega Veneta So Expensive?
Bottega Veneta is expensive because it's a luxury brand that provides exclusivity and status to whoever wears the label. Almost every product is manufactured in Italy, and the bags are iconic and loved by celebrities.
Bottega Veneta Is A Luxury Brand
Why is Bottega Veneta so expensive? Because it's a luxury brand. Therefore it's more expensive than high-end and mass-market brands because not everyone can afford to buy a product from an Italian label. Luxury is synonymous with quality, elite craftsmanship, the best and most rare materials, and some of the best shopping experiences. Bottega Veneta offers all the above, and that's why it can be so pricey.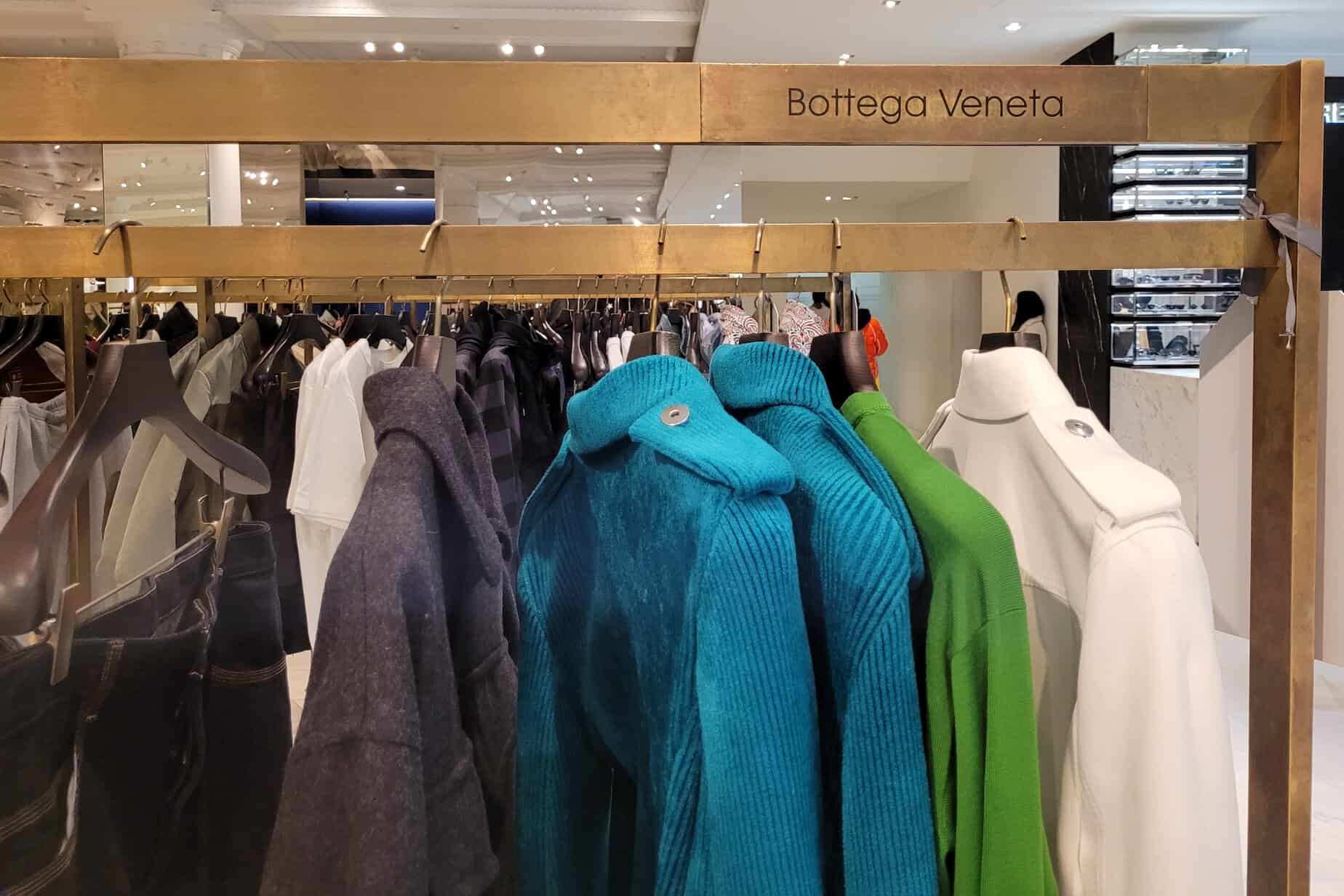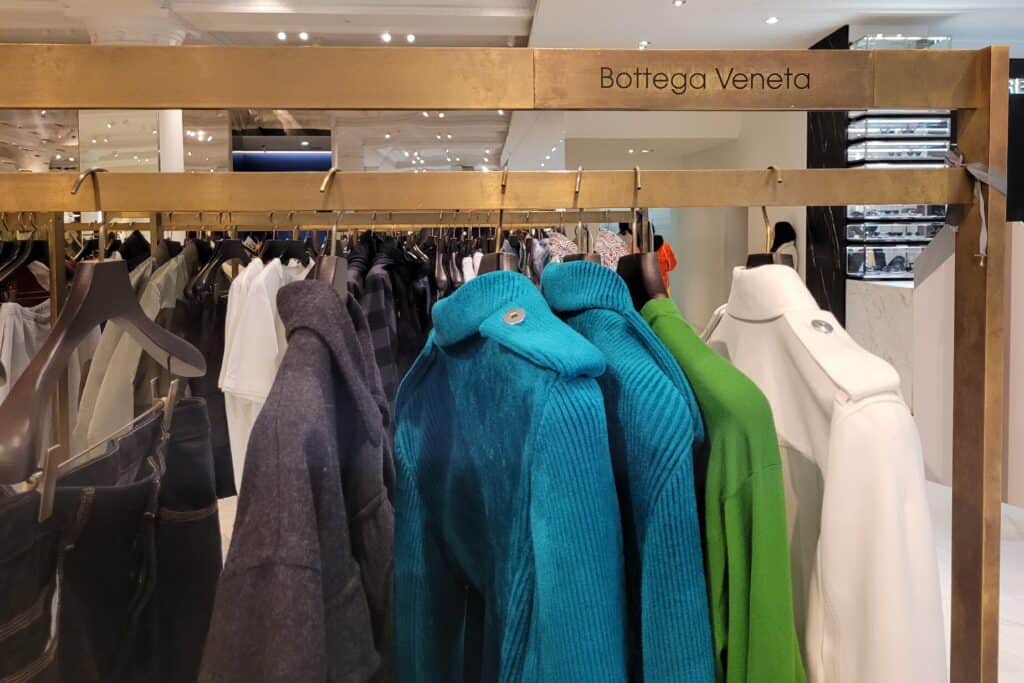 When buying a Bottega Veneta bag, consumers know they are purchasing something special that can boost their self-esteem, make them feel they belong to an exclusive group of people, and feel richer and unique. After all, not everyone can spend thousands of dollars on one bag.
Likewise, luxury brands like Bottega Veneta, Louis Vuitton, Givenchy, Loro Piana, or Gucci know they can make their prices high because customers will pay whatever it takes to own a piece from a luxury label.
Bottega Veneta Provides Status and Exclusivity
Bottega Veneta is one of those brands providing status and exclusivity to those possessing any product from the Italian label. Therefore, if you know or see someone who has or is wearing a Bottega Veneta item, you will think about that person as wealthy since they can spend thousands of dollars on one product.
Read: Why Is Balmain So Expensive?
Does Bottega Veneta want everyone to be capable of purchasing its products? The answer is no. Instead, they want to provide status to those who can and make them feel special and unique. So how can a brand justify such high prices if their products don't make you feel different from mass-market ones? That's the big difference between them, the way they make you feel and the status they provide in the eyes of others.
In high-end circles, wearing luxury brands is the only way to be accepted by the most exclusive groups. You are assessed on how much you can spend on a bag, and you can't even wear the same items more than once. Bottega Veneta can help some people enter the most exclusive groups due to its high prices.
Bottega Veneta Has A Made In Italy Label
All Bottega Veneta clothes, footwear, and most accessories are manufactured in Italy, making a luxury brand more expensive. Just check the difference in price between brands made almost exclusively in Italy, like Versace and Gucci, and brands that manufacture heavily in China, like Michael Kors and Prada.
Read: Why Is Dolce And Gabbana So Expensive?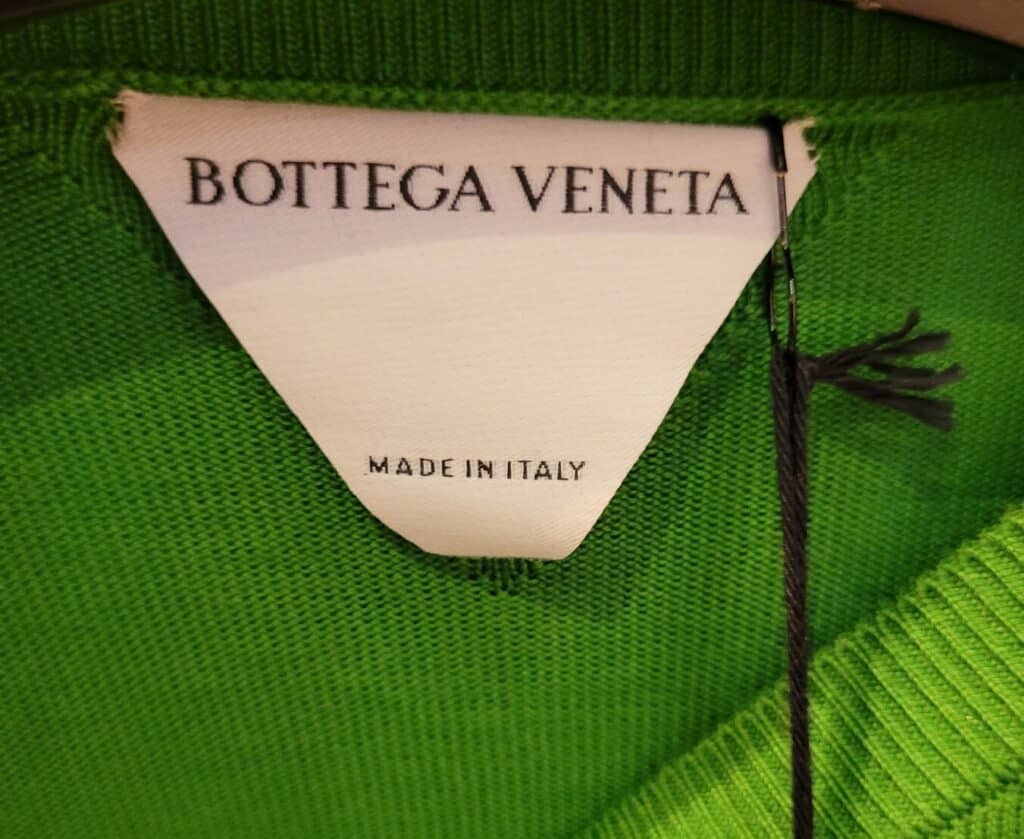 Made in Italy is an influential label because, for most customers, the products fabricated in Italy mean the best craftsmanship and materials. As a result, attention to detail is increased when it comes to luxury fashion items made in Italy, which is why brands charge you more for their products.
Read: Why Is Hermès So Expensive?
Consumers who take fashion seriously think the Made in Italy label is synonymous with impeccable style, timeless grace, and glamour. Since manufacturing clothes in Italy is much more expensive than in any other country, brands have to demand more for their products to enhance their profit margin.
Bottega Veneta Bags Are Iconic
Bottega Veneta bags are iconic and some of the most desirable globally. Anyone who loves luxury bags knows they need a Bottega Veneta Cabat bag in their collection. Or the Cassette bag, one of the most iconic ones.
Read: Why Is Prada So Expensive?
The Cabat style is the most expensive Bottega Veneta bag and one of the most costly on the market. Some of them cost almost $10,000. These bags are so expensive, not only because they are made in Italy, and the finest materials are used, but also because they are handmade by very experient artisans. Every detail on these bags is designed and manufactured with an intention.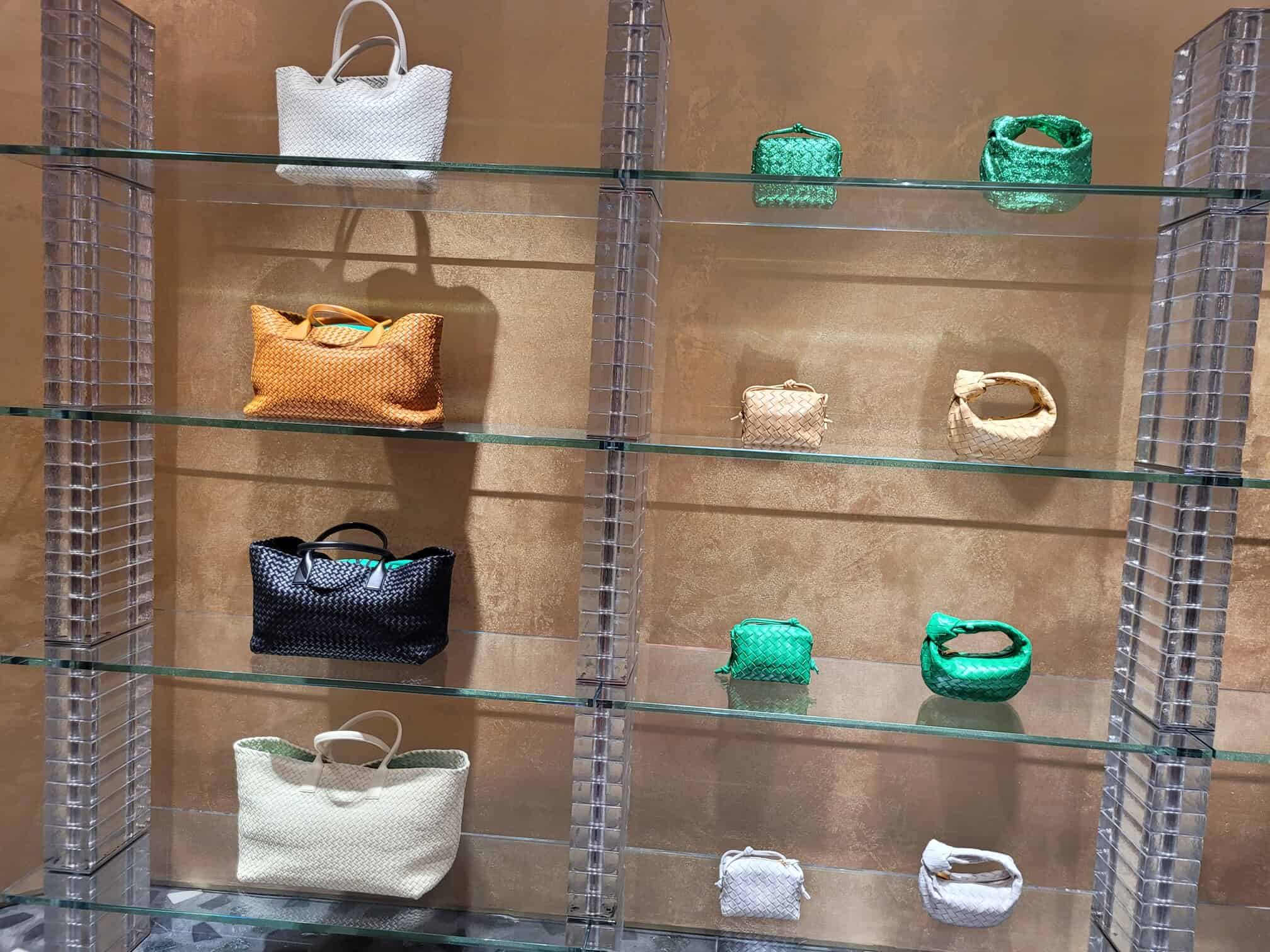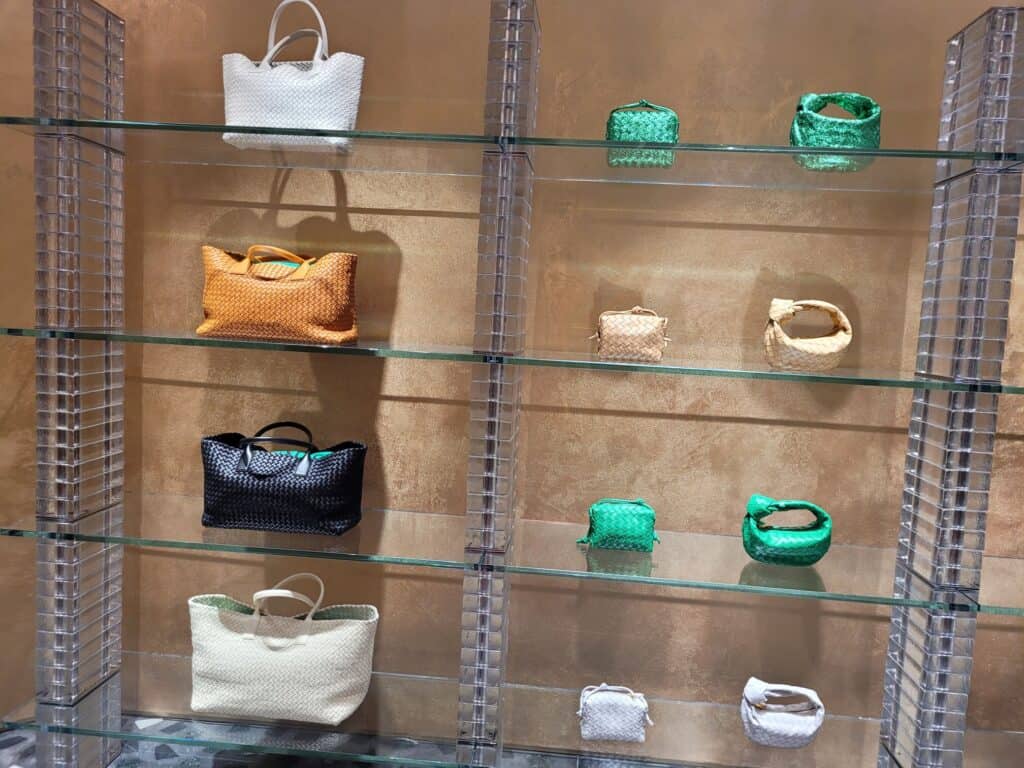 Some people consider purchasing a bag a great investment since they tend to appreciate it (depending on the brand you buy), and Bottega Veneta is one of those brands. Since Daniel Lee took the Italian brand in 2019, Bottega Veneta bags have been more trendy than ever. When you have demand but the amount of bags can't feel that need, they become more expensive.
Bottega Veneta Is Loved By Celebrities
Celebrities are crucial for any luxury label because they bring the desirability and awareness that any brand needs to be seen as more expensive and exclusive. Celebrities are seen as people with loads of money who can purchase any brand they want. So if they are buying Bottega Veneta, that means the brand is somehow unique.
Another reason why brands love celebrities is that they have power over consumers. Some people will purchase and pay high prices if they see a star wearing something from Bottega Veneta. They want to feel closer or look like someone they idolize.
Some celebrities that love to wear Bottega Veneta are Rihanna, Sarah Jessica Parker, Amal Clooney, Jackie Kennedy, Lauren Hutton, Kanye West, Dua Lipa, Jennifer Hudson, and Mila Kunis.
Read: Why Is Loewe So Expensive?
Common Questions About Why Is Bottega Veneta So Expensive
These are the most common questions about why is Bottega Veneta so expensive.
Is Bottega Veneta A Good Brand?
If you are looking for high-quality luxury clothes and iconic handmade bags, I would say yes, Bottega Veneta is worth every cent you spend on the brand. The Italian label uses the best materials and craftsmanship, which makes its products more durable.
What Makes Bottega Veneta Different?
Intrecciato is what makes Bottega Veneta so different from any other fashion brand. Intrecciato is a prominent hallmark of the company and the symbol of this Italian luxury craftsmanship. Artisans braid together strands of soft leather by which they can craft pieces with strength and beauty.
Read: Why Is Versace So Expensive?
Why Are Bottega Veneta Shoes So Expensive?
Bottega Veneta shoes are expensive because they are usually made from the finest leather in the world and rely on the expertise of Italian craftsmanship.
Conclusion
Why is Bottega Veneta so expensive? Primarily because it's a luxury label that provides exclusivity and status to those who wear its products. Add the power of the made in Italy label, the iconic fashion bags, and the love of celebrities for the brand, and you have an expensive label in your hands.
Read: Why Is Palm Angels So Expensive?
If spending thousands of dollars in a Bottega Veneta brings joy to your life, no one can tell you how to spend your money or that a Bottega Veneta item is not worth its price.