This post may contain affiliate links. That means if you click and buy from that link, I may receive a small commission (at zero cost to you), which helps me maintain the quality of this blog. Please see my full disclosure policy for details.
Asics is a Japanese sports brand and one of the most successful and famous sporting goods companies in the world, but do you know: where are Asics made?
I have worked for Asics Corporation for a couple of months, and it was a very finny job since we had to do gate analysis for customers to discover what style of Asic shoes would be the best for their feet type. From time to time, I would have the odd customer asking where Asics shoes were manufactured. Most customers guessed Asic shoes would be manufactured in Japan, but they were not correct with that assumption.
To ensure I could provide you with the best answer possible for the question "where are Asics made?" I have decided to use my experience as an ex-Asics collaborator and review hundreds of product descriptions on the Asics website to check if the Japanese label lists where the products are made. I also visited a few Asics stores and multi-brand stores that sell Asics, checking multiple items labels. So let's find out where Asics is manufactured.
Where Are Asics Made?
Asics apparel, footwear, and accessories are manufactured in Vietnam, China, Turkey, Tunisia, Cambodia, Sri Lanka, and Indonesia.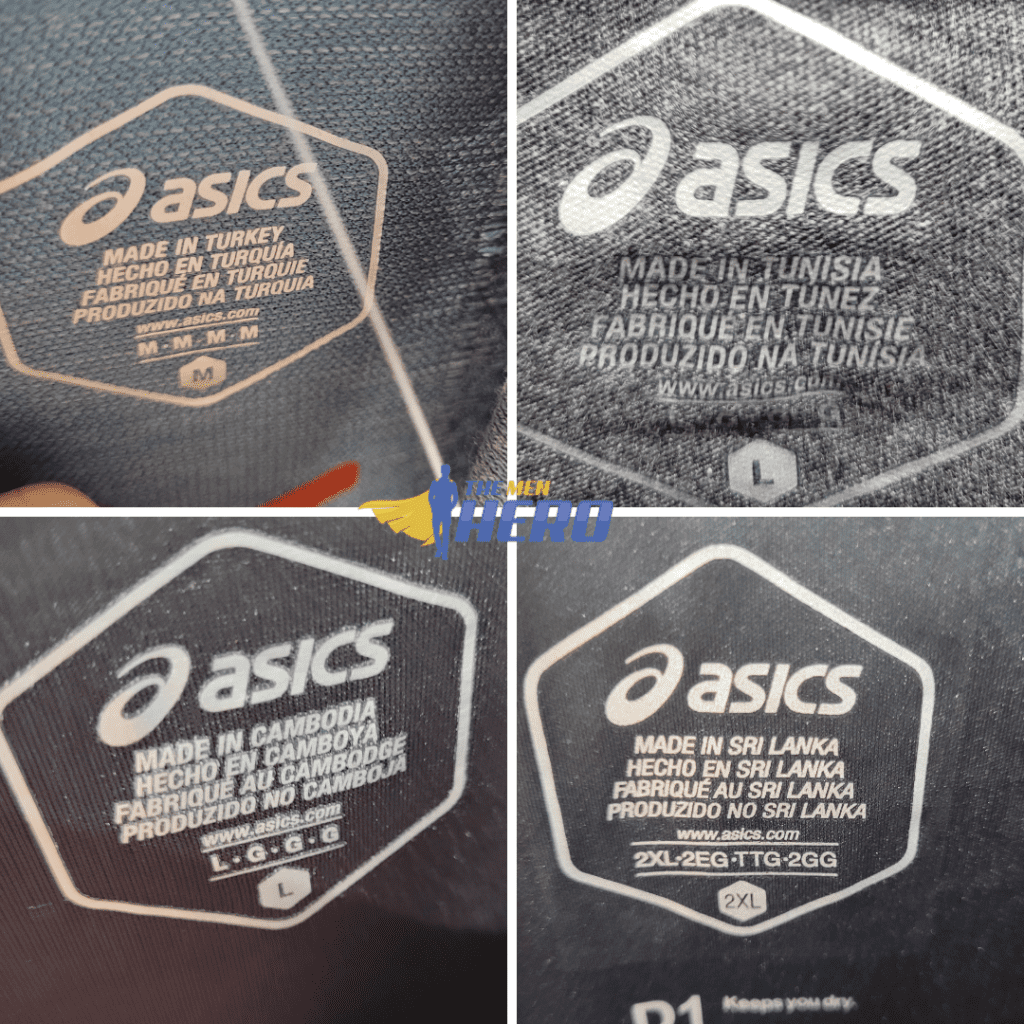 Asics does not list where its products are manufactured in the product description on its website (this is very common between sports brands). No information is provided on the FAQs of the Asics website either.
Asics shoes are considered expensive since not everyone can afford a pair of Kayano or Nimbus. Also, for some people, having a product manufactured in Vietnam or China can be perceived as low quality, so the Japanese brand doesn't tell you unless you ask.
Read: Where Is New Balance Made?
However, when you receive your Asics sneakers or check them in-store, you can read where they are manufactured since the US legislation, and EU rules require the brands to tell the country of origin for any imported products when it comes to physical goods.
Asics also manufactures almost all its products in Asia, except Tunisia. It makes sense since Japan is in Asia, and all production sites are relatively close.
Are Asics Made In Japan?
At the moment, and as far as I know, Asics doesn't manufacture any of its products in Japan. I know particular shoes were manufactured in Japan when the company started.
However, on its website, Asics states a "Japan Collection" where they wrote "is a fusion of ASICS sporting history and ASICS' Japanese heritage. Advanced manufacturing techniques are juxtaposed with traditional Japanese craftsmanship and technical finishes." After reading this, I thought Asics was manufacturing a minimal number of shoes in Japan, but I was wrong. Just read the following comment about a shoe on the Japanese collection:

So it seems the shoes from the Japanese collection are not "Made In Japan," but "Made In Vietnam." This is a review on the Asics website, which no one has refuted. I assume the customer is telling the truth about where the shoes are made, as he decided to make another comment where he says the sneakers are fantastic, very comfortable ​​, and he chose to keep them. I would also think the shoes were manufactured in Japan after I read "Japanese craftsmanship."
Are Asics Made In China?
Yes, Asics manufactures part of its apparel, footwear, and accessories in China.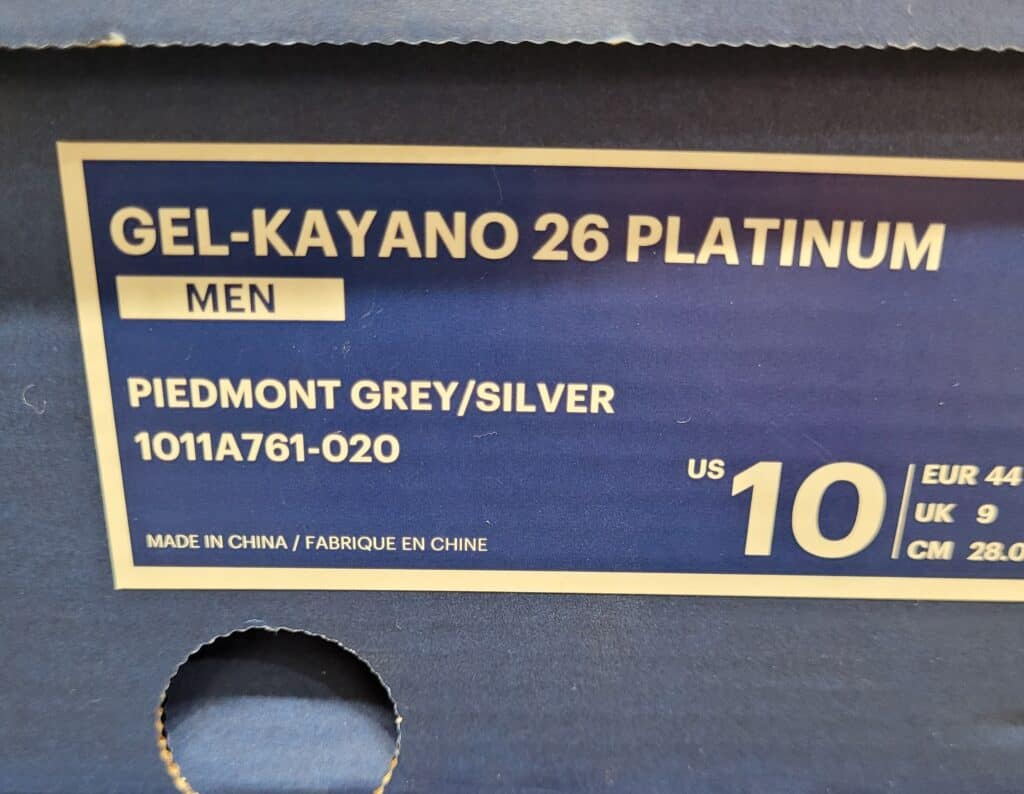 Yes, Asics products are manufactured in China, and that shouldn't be a surprise or a problem. Of course, Asics is not the only sports brand that manufactures its goods in China (Adidas also manufactured many of its products there), but knowing where your running goods were manufactured can be essential for you too.
Many consumers don't want to purchase products manufactured in China because they think they are of low quality. But, I had Asics socks, running t-shirts and shorts "Made In China" and let me tell you the quality was excellent. I didn't have any problems with them, and they were durable.
Read: Where Are Nike Shoes Manufactured?
I know Asics products are expensive when you compare the price with other brands manufactured in China, but sometimes you also pay for the brand name and logo. Don't let a label dictate how good a product is before you try it.
Are Asics Made In Vietnam?
Yes, many Asics apparel, shoes, and accessories are manufactured in Vietnam.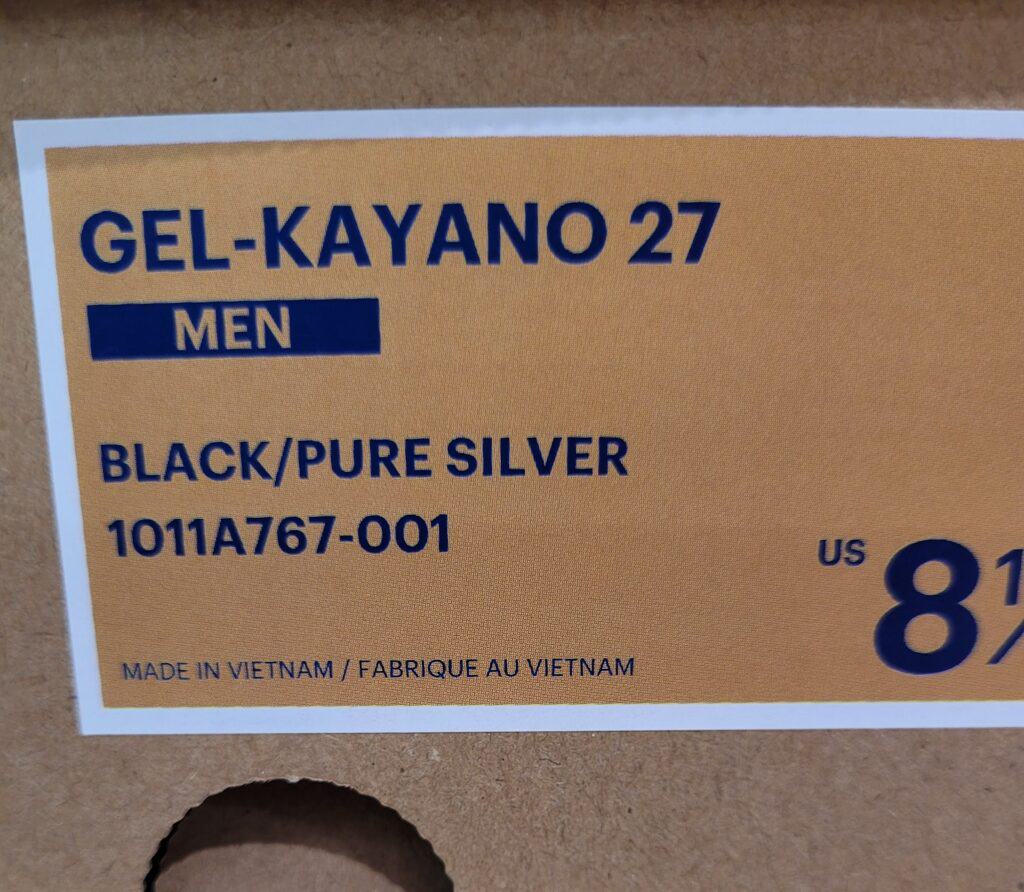 The country I have found the most on Asics products was Vietnam, especially regarding footwear. Many brands have shifted their production site from China to Vietnam in the last couple of years. According to a study conducted by Natixis SA, Vietnam was ranked as the number one emerging Asian economy as manufacturing options to China.
The difference between Asics products manufactured in China ad Vietnam is literally the label since the quality of the products is still the same. Vietnam is cheaper for labor and materials and successfully created an adaptable production system for fashion and sports brands. Brands can profit more this way.
Where Are Asics Shoes Made?
Asics shoes are manufactured mainly in China and Vietnam. You can also find some Asics made in Cambodia and Indonesia.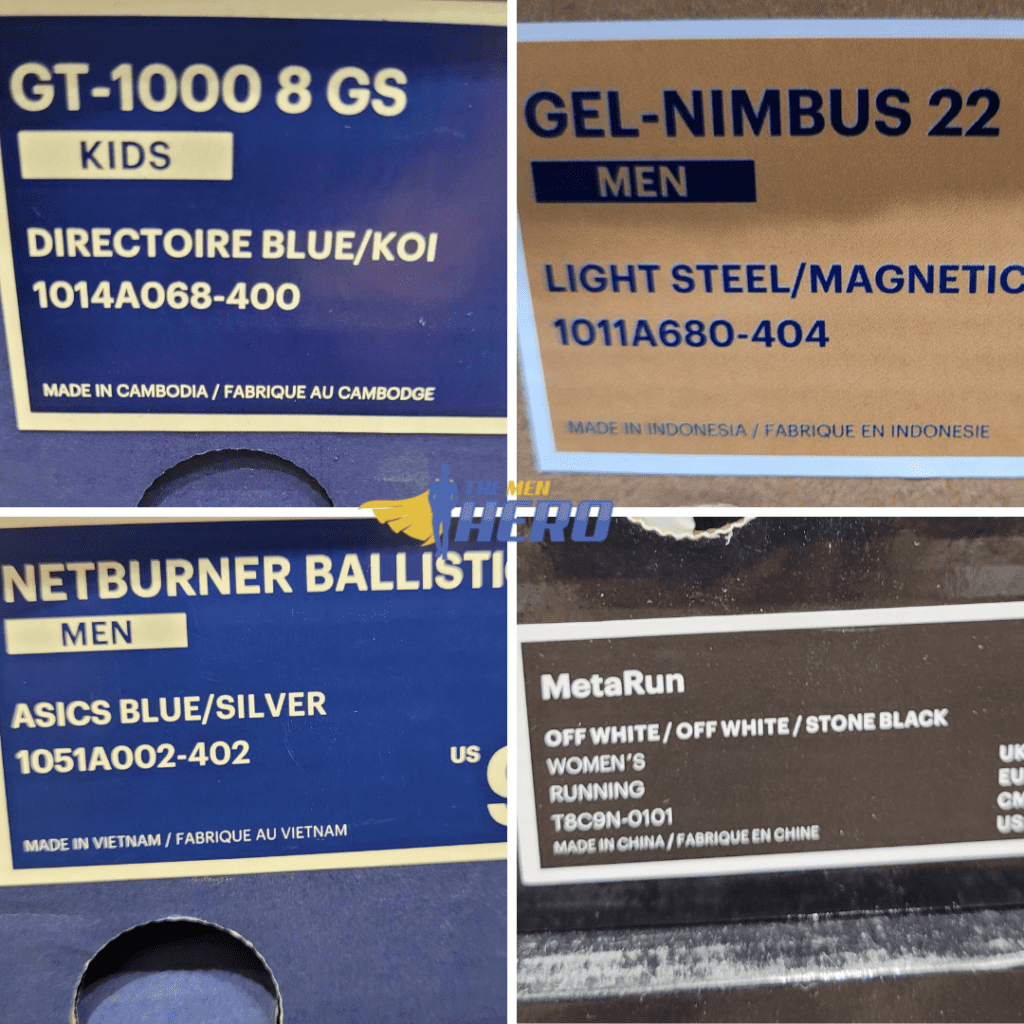 Many consumers think Asics shoes are manufactured in Japan, but they are wrong because they are mainly made in Vietnam and China. I have to say in-store, I have found slightly more shoes manufactured in Vietnam than in China. I always thought it would be the opposite.
Read: Where Are Vans Made?
At the moment, I have one pair of Asics Cumulus and one pair of Asics Nimbus (I am a neutral runner, so I only need extra cushioning). The Cumulus I have were manufactured in Indonesia and the Nimbus in Vietnam. I am a massive fan of Asics gel material.
The quality of the shoes is untouchable since Asics has been my number one choice when it comes to running shoes for years. They usually last me months because I run and walk a lot, but the quality is excellent. So don't get discouraged just because they are manufactured in Asian countries (most of your wardrobe probably is).
Common Questions About Where Are Asics Made
These are the most common questions about where are Asics made.
Where Are Asics Running Shoes Made?
Asics running shoes can be manufactured in China, Vietnam, Indonesia, and Cambodia. From what I remember, all the Asics running shoes I have owned were manufactured in China and Vietnam.
Where Are Asics Tennis Shoes Made?
Asics tennis shoes can be manufactured in China, Vietnam, Indonesia, or Cambodia. I did find two pairs manufactured in China.
Are Asics Made In The USA?
As far as I know, Asics doesn't manufacture any products in the USA. I didn't find any products in-store "Made In USA."
Read: Where Are Timberlands Made?
Are Asics Made In Indonesia Fake?
No, I have found some Asics shoes manufactured in Indonesia in an official Asics store. However, you can find some fake Asics in the market, so always use the official website, Asics stores, or authorized retail partners when it comes to buying Asics products.
Conclusion About Where Are Asics Made
Where are Asics made? The Japanese running brand is mainly manufactured in China and Vietnam and maintains almost all its production in Asian countries like Indonesia, Cambodia, Sri Lanka, or Turkey. They also manufacture in Tunisia and probably some other countries that I didn't find in my visited stores.
Either way, it doesn't matter where Asics are manufactured since the quality remains excellent, and it's one of the biggest sports shoes in the world.