This post may contain affiliate links. That means if you click and buy from that link, I may receive a small commission (at zero cost to you), which helps me maintain the quality of this blog. Please see my full disclosure policy for details.
Moschino is one of the most famous Italian luxury labels in the world, thanks to its specialization in leather accessories like bags and belts, but also shoes, luggage, clothes, and fragrances. Is that enough reason for a brand to be so costly? So why is Moschino so expensive?
Read: Why Is Amiri So Expensive?
This Italian luxury brand is trendy among youngsters that wear Moschino to express their ironic attitude and sarcasm. We are speaking about an irreverent brand that it's not afraid of making controversial statements. So let's find out what makes Moschino so costly.
You can also check out the best French, British and American luxury fashion brands.
Why Is Moschino So Expensive?
Moschino is expensive because it's a luxury label that provides exclusivity and status to those who wear its clothes. The brand has an elite level of craftsmanship, higher consumer demand due to some sold-out collections, and is loved by celebrities.
Read: Why Is Bottega Veneta So Expensive?
Moschino Is A Luxury Brand
Moschino is considered a luxury label synonymous with quality, the finest craftsmanship, materials, and shopping experience. Brands offering all these four things are in a patamar many wishes to be. Also, Moschino has maintained its status as a luxury leather maker.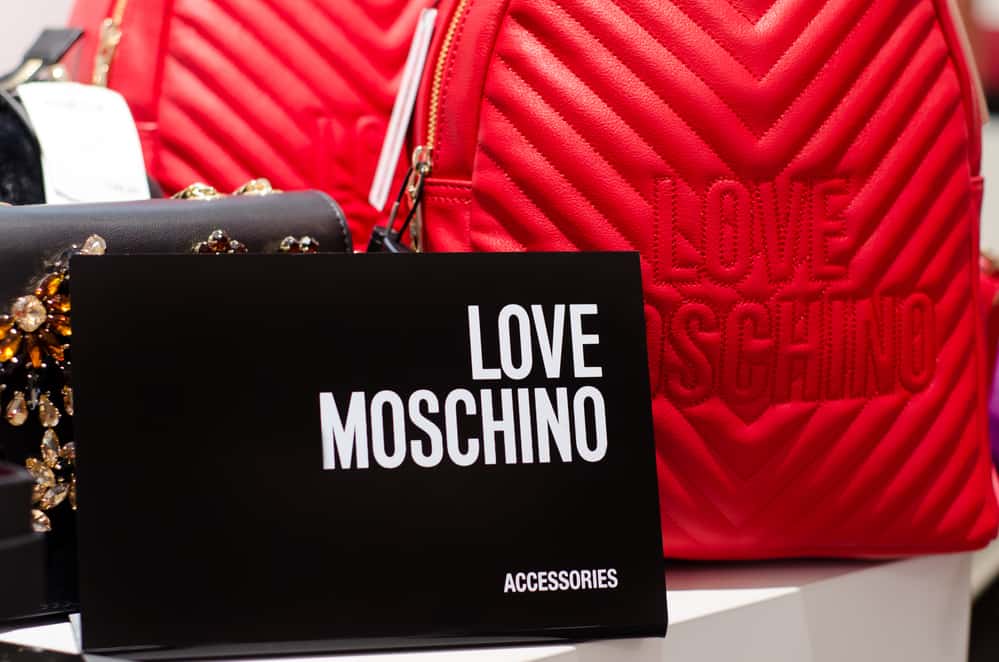 Now, I have to say that Moschino is not as expensive as ultra-luxury labels like Louis Vuitton, Loro Piana, Gucci, Loewe, or Dior. Instead, Moschino is more of a middle-luxury brand. But this doesn't make Moschino less worth it since some of its items are above $5,000. Also, most people cannot afford t-shirts that cost over $250, which can only be sold at that price when it comes to luxury brands.
Read: Why Is Palm Angels So Expensive?
Owning a luxury item like a Moschino jacket is more than paying a considerable amount of money for one thing. You are investing in something you can use to boost your self-esteem or make you feel like you belong to an exclusive group of wealthy people. Customers that purchase a luxury piece of fashion believe they are getting something unique, memorable, and authentic.
Moschino Provides Status and Exclusivity
Why is Moschino so expensive? Because it provides status and exclusivity to those with any product from the Italian luxury brand. If you are at an event and someone sees you wearing a Moschino jacket, dress, or any other item, that person will see you as someone wealthy since you can afford an expensive brand that most consumers can't.
Read: Why Is Hermès So Expensive?
As I said before, Moschino is not as expensive as some ultra-luxury labels, so it's not as exclusive. Still, compared with high-premium brands like Ralph Lauren, Hugo Boss, or Tommy Hilfiger, most people can't still afford a Moschino item because most of them are above $1,000.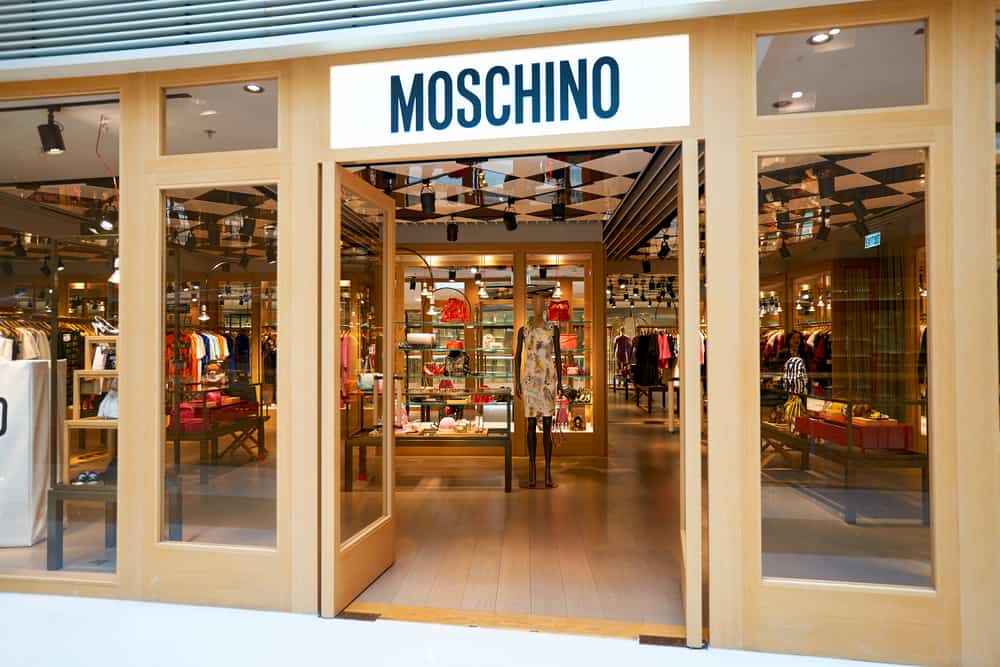 Obtaining a Moschino product elevates self-esteem and makes some people feel special and part of an exclusive group. Luxury brands know that. That's why they charge so much for one product to ensure that a particular type of customer (the wealthy ones) wears the brand. If only rich people purchase Moschino products, that will keep the brand's status and exclusivity, so they can charge you more for each good and need to sell fewer items to achieve their sales targets.
Moschino Has An Elite Level Of Craftsmanship
The fact that Moschino manufactures mainly in Italy and Portugal makes the brand more expensive since they are known as two of the best manufacturers in the world. In addition, the Italian luxury label uses the finest materials on the market, and labor is more costly, making the brand charge more for its items. However, a small portion of the manufacturing is also made in China (the cheapest items).
Read: Why Is Balmain So Expensive?
Most consumers believe that any item manufactured in Italy, Portugal, France, or the UK is synonymous with the best product, so they don't mind paying more for it, and Moschino knows that, so that's why they heavily manufacture in Italy, and Portugal. Manufacturing clothes in these countries is much more expensive than in Asia, and brands must require more for their products to enhance their profit margin.
Moschino Has a Higher Consumer Demand
We all know that when demand exceeds supply, prices tend to rise. So if Moschino collections have colossal demand but not an equal amount of products, the brand can charge more for their items, knowing that no matter what, consumers will purchase because they don't want to miss out.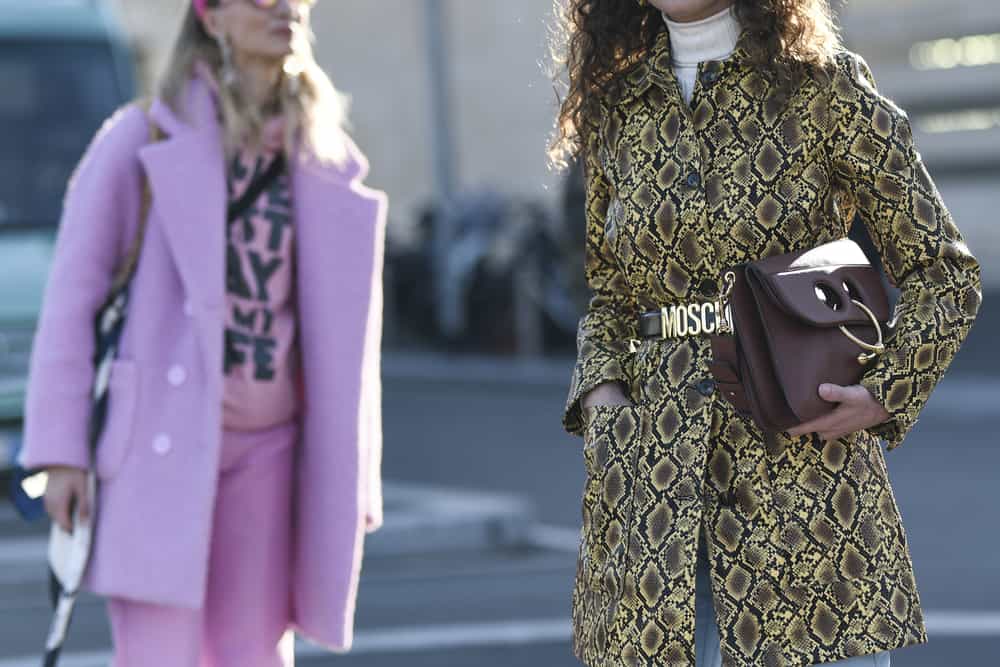 When the H&M X Moschino collection arrived in the UK, some consumers queued for over nine hours when the clothes landed in-store. This show how much consumers were willing to wait to purchase Moschino at an affordable price.
Read: Why Is Versace So Expensive?
But this wasn't the only time that Moschino made a collaboration with other brands and had its collection sold out quickly. For example, the limited-edition Moschino-clad Barbie was gone in less than 60 minutes, and the partnership with Mcdonald's sold out all clothes and accessories in weeks. All these make the brand more desirable, making the demand higher and items more expensive.
Moschino Is Loved By Celebrities
Many luxury brands know celebrities can influence consumers to purchase what they wear. For example, Moschino understands that having famous people wearing its clothes at significant events will bring the desirability and awareness that the brand needs to be seen as more expensive and exclusive.
Read: Why Is Dolce And Gabbana So Expensive?
Celebrities are seen as people with loads of money who can purchase any brand they want. So if they are buying Moschino, that means the brand is somehow unique. Some celebrities that wear Moschino are Ariana Grande, Miley Cyrus, Lewis Hamilton, Paris Hilton, Justin Bieber, Rita Ora, and Katy Perry.
Common Questions About Why Is Moschino So Expensive
These are the most common questions about why is Moschino so expensive.
Is Moschino A Luxury Brand?
Yes, Moschino is considered a luxury brand. Even if it's not as expensive as some other ultra-luxury labels, the brand still delivers exclusivity and status to those who wear its products. Most consumers cannot afford to purchase something from the brand without ending up in debt.
Is Moschino A Good Brand?
Yes, Moschino is considered a good brand by most consumers. Not only because it's a luxury brand but also because most of its items are manufactured in Italy and Portugal, two of the best fashion craftsmanship in the world.
What Makes Moschino Unique?
What makes Moschino different from other luxury labels is its satirical and sarcastic style that mixes with fresh new designs. In addition, the brand is well known for its colorful and eccentric clothes.
Conclusion
Why is Moschino so expensive? Because it's a luxury brand that will provide status and exclusivity when someone wears something from it. The Italian luxury brand has an elite status of craftsmanship and higher customer demand and is loved by celebrities that can influence a generation.
In the end, no matter how much you pay for a Moschino product, no one is entitled to say it's not worth it because it's too expensive. After all, you should purchase whatever makes you happy if you have the means to do it.