This post may contain affiliate links. That means if you click and buy from that link, I may receive a small commission (at zero cost to you), which helps me maintain the quality of this blog. Please see my full disclosure policy for details.
Guess is an American fashion brand founded in 1981 by the Marciano brothers that produce apparel, footwear, and accessories. So the question you have is: where is Guess made?
Guess seems to be one of those lifestyle fashion brands that you can find in every city you go to, which tells a lot about the brand's popularity. In addition, their marketing strategy wants you to think they sell luxury at affordable prices. Still, I wouldn't say Guess is a luxury brand (essentially, when most of them manufacture part of their items in Italy, which is not the case with Guess).
Read: Where Is Belstaff Made?
To confirm, I have decided to review hundreds of product descriptions on the Guess website to check if the brand lists where the products are made. I also visited a couple of Guess stores and some stores that sell Guess products, checking multiple items. So let's find out where Guess is manufactured.
Where Is Guess Made?
Guess goods are manufactured in China, Bangladesh, Vietnam, Korea, Indonesia, India, Japan, and Turkey.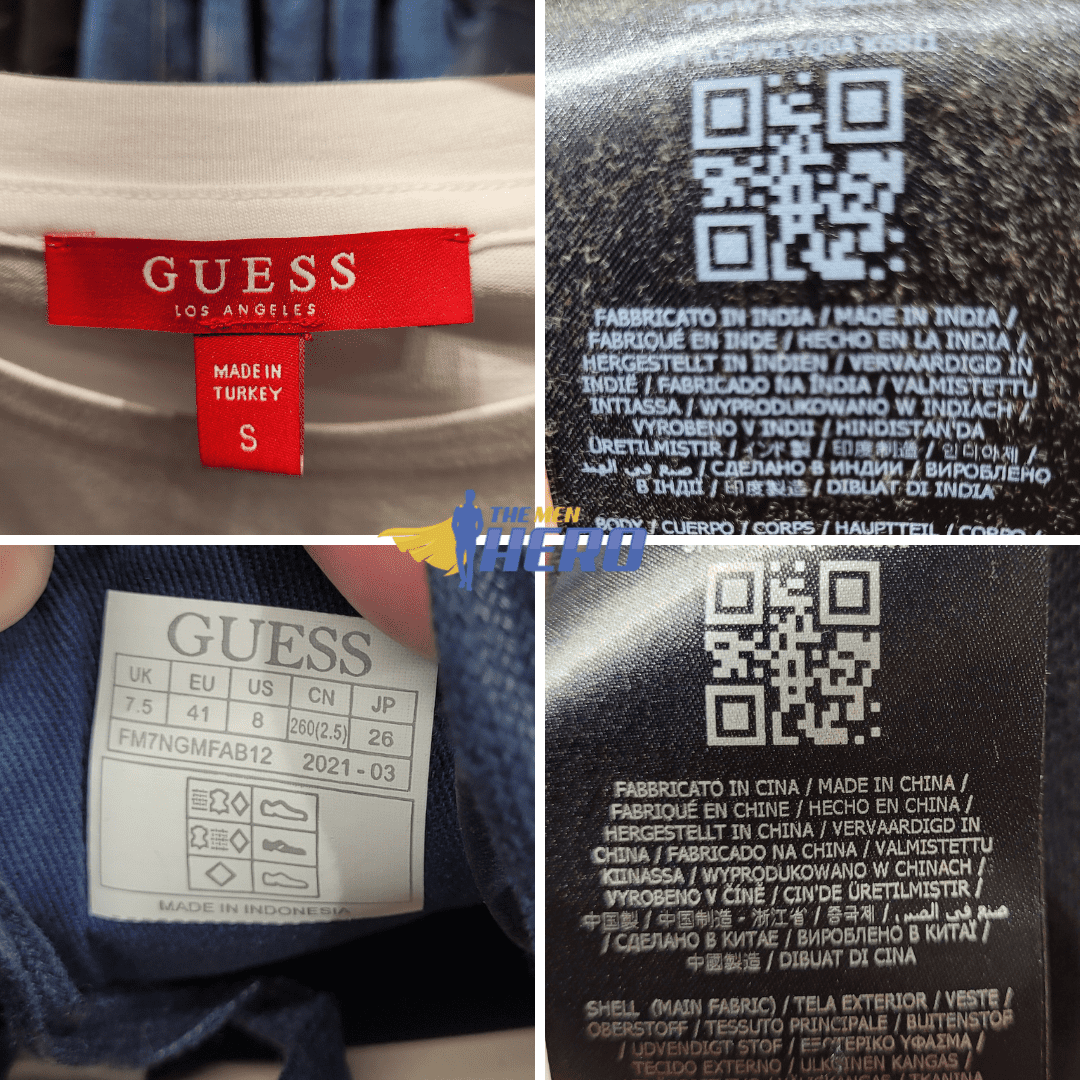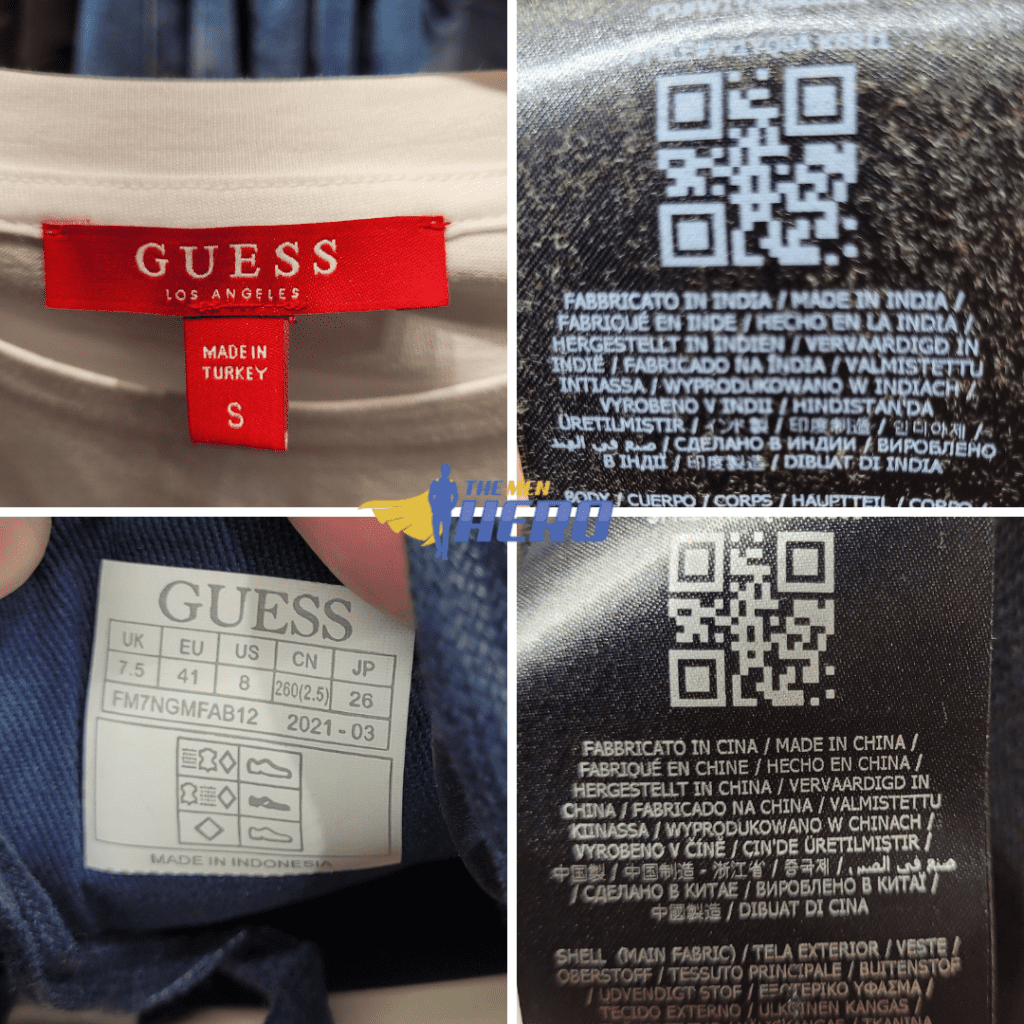 I am not surprised that Guess doesn't list where its products are manufactured on the product descriptions on its website. Guess tries to sell its products as luxury items at an affordable price, so sharing the information that most of its products are made in China and Bangladesh wouldn't help the brand.
I could also have missed some countries during my in-store research since I didn't check every product, but most of the products in-store were manufactured in China, followed by Bangladesh and India.
Read: Where Is Superdry Made?
Guess footwear is essentially made in Vietnam, but you can also find China and Indonesia on the shoe label. However, they are basically all manufactured in China when it comes to accessories, which can surprise you if you believe Guess is a luxury fashion brand. Usually, luxury brands have the most expensive accessories manufactured in Italy, but again not the case with Guess.
I am not saying that luxury brands don't manufacture in China. We have the case of Burberry, Prada, and Balenciaga, which made some of their products in China, but they also manufacture a lot in Italy, so you have a balance between both countries, which is not the case with Guess. That, however, doesn't mean that Guess products have less quality (more about that further in the article).
Read: Where Is G-Star Raw Made?
Even if the Guess website doesn't disclose where the products are manufactured, you can find that information when you receive the items you purchased there. Any physical products need to have that information on the label since the US and EU legislation requires brands to indicate the country of origin of any goods.
Is Guess Made In The USA?
In the past, Guess was manufactured in the USA, but that is not the case anymore. For many, fashion brands became "impossible" to manufacture in the USA due to expensive labor and materials. Manufacturing in the USA means less profit for brands, so that's why they outsource the manufacturing, and Guess is not an exception.
Read: Where Is Hugo Boss Made?
Is Guess Made In China?
Yes, most Guess clothing, footwear, and accessories are manufactured in China.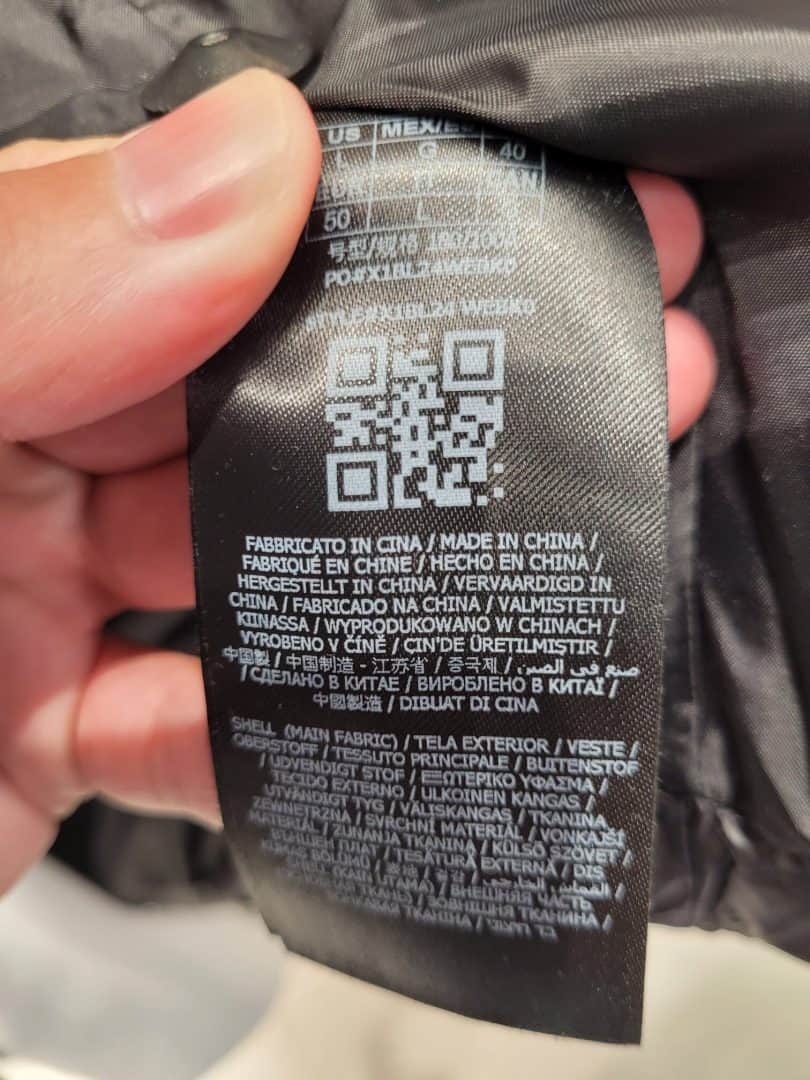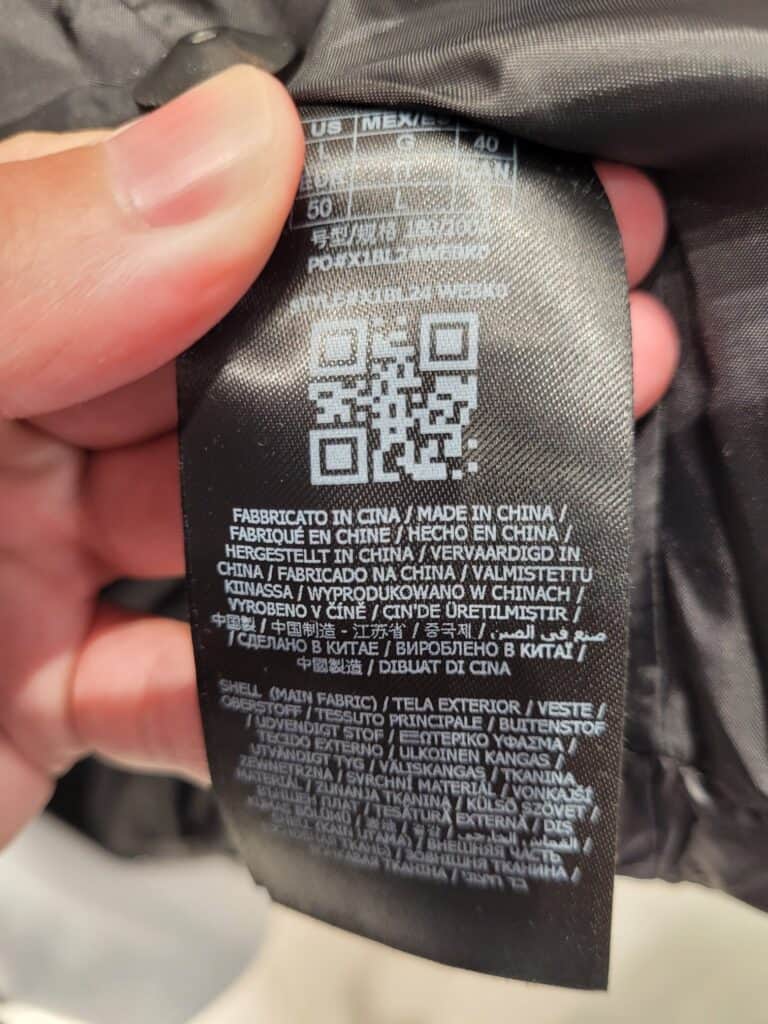 Guess manufacturers in China because it's cheaper when compared to the USA, considering the materials and labor are more affordable. Also, Chinese factories have more skilled people when compared with American ones since the USA has seen a significant decrease in people who want to work in warehouses and manufacturing.
Read: Where Is Abercrombie And Fitch Made?
Many fashion brands started to shift their manufacturing from China to Vietnam due to the tariff war between the US and China. So you have the example of some American brands like Timberland, Levi's, New Balance, or Vans. I have to say I have barely seen any Guess products made in Vietnam in-store. China is still the number one manufacturer for Guess, and if it didn't change in the last years, it would not happen in the next ones.
When it comes to manufacturing in China, just because the products are made there doesn't mean they are low quality. Guess is not the most expensive fashion brand, but it's not the cheapest either. To charge over $100 for a pair of jeans, you must ensure they are of good quality.
Read: Where Are Crocs Made?
Brands like Guess have quality control checks implemented to ensure that all products manufactured in China (and everywhere) are suitable for selling to consumers. Never forget that fashion brands have a reputation to preserve.
Is Guess Made In Bangladesh?
Yes, Guess manufactures apparel in Bangladesh.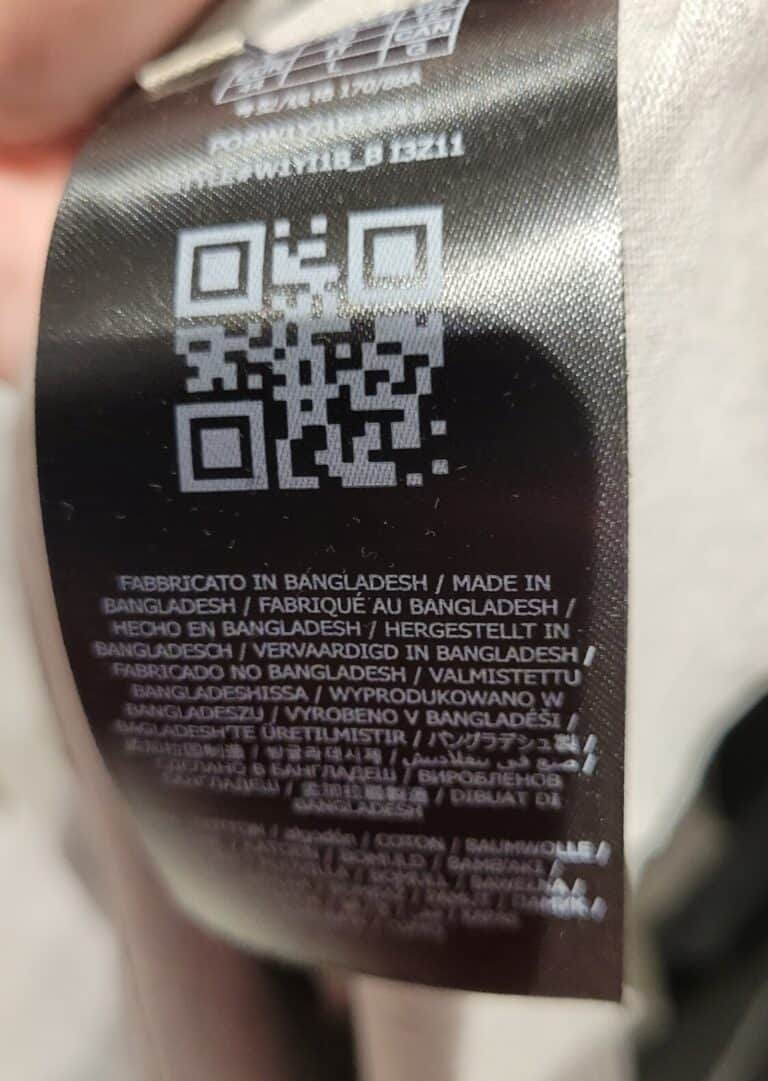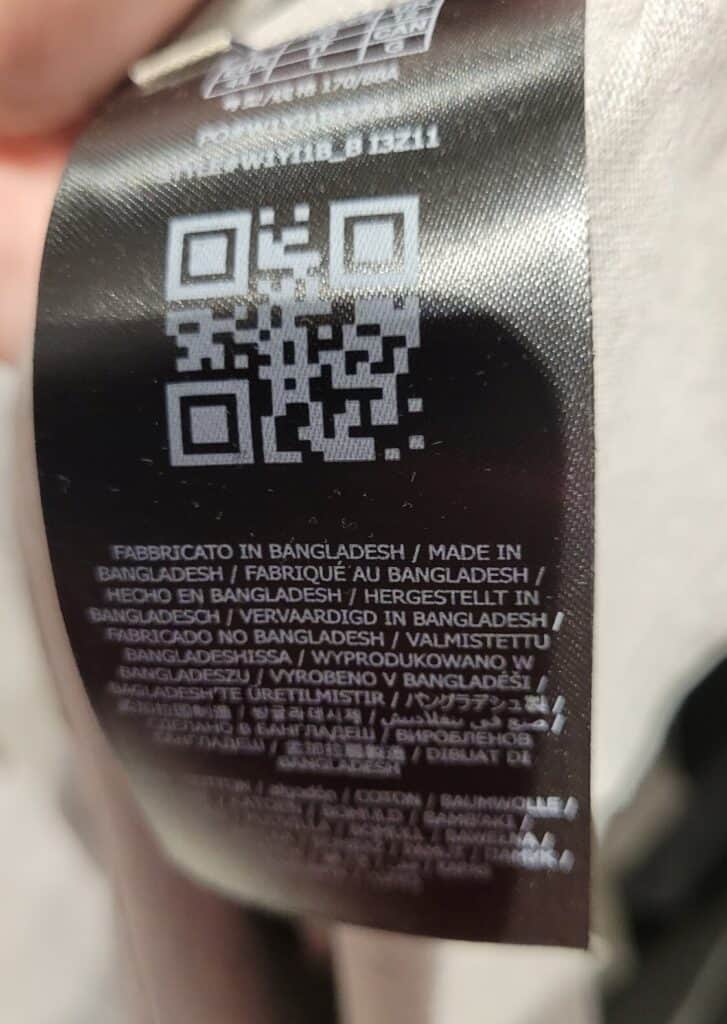 It's not strange to see fashion brands made in Bangladesh since it's one of the most popular destinations for manufacturing apparel. You have China that manufactures everything, Vietnam manufactures footwear predominantly, and Bangladesh is the apparel alternative to China.
Read: Where Is Canada Goose Made?
The labor and materials in Bangladesh are way cheaper than in China and even Vietnam, making the country more attractive for fashion brands that want to improve their profits and cut costs.
Is Guess Made In Bangladesh Original?
Yes, Guess products manufactured in Bangladesh are original. However, you can also find Guess products made in Bangladesh that are fake. Especially if you purchase them in street markets. Always ensure you buy Guess products in the official stores, official website, or authorized retail partners.
Common Questions About Where Is Guess Made
These are the most common questions about where is Guess made.
Read: Where Are Zara Clothes Made?
Where Are Guess Bags Made?
Guess bags are manufactured in China. I have checked three different bag styles in-store, and they were all made in China.
Where Are Guess Watches Made?
Guess watches are manufactured in Japan and China. Usually, fashion brands tend to make their watches in Switzerland, so it was surprising to find out Guess doesn't. However, Japan is also a powerhouse in watchmaking, especially when it comes to the quartz movement.
Where Are Guess Wallets Made?
Guess wallets are manufactured in China. I have checked a couple of wallets in-store and they are all made in China.
Read: Where Is Jimmy Choo Made?
Where Are Guess Jeans Made?
Guess jeans can be manufactured in China, Bangladesh, or Korea. Most of the jeans I have checked in-store were made in China.
Conclusion About Where Is Guess Manufactured
Where is Guess made? Now you know that Guess is manufactured in different countries, with most of the products being made in China. This doesn't mean Guess products are better or worse than other fashion brands since many of them outsource manufacturing to China and other Asian countries.
Read: Where Is Good American Made?
Remember that brands like Guess have a reputation to defend and ensure that their products are of the best quality possible.