This post may contain affiliate links. That means if you click and buy from that link, I may receive a small commission (at zero cost to you), which helps me maintain the quality of this blog. Please see my full disclosure policy for details.
Diesel is an Italian premium fashion brand headquartered in Breganze, Italy, founded in 1978 and known for its rebel denim designs. However, that doesn't mean that the clothes are manufactured in Italy, so where are Diesel clothes made?
I can't say I am a massive customer of Diesel clothes since I can only recall a short sleeve polo shirt I bought many years ago. However, I remembered it was in my wardrobe for a couple of years, so the quality was alright.
I have decided to review hundreds of product descriptions on the Diesel website to check if the brand lists where the products are made. I also visited two Diesel stores and some stores that sell Diesel products, checking multiple items. So let's find out where Diesel clothes are manufactured.
Where Are Diesel Clothes Made?
Diesel clothes are manufactured in Bulgaria, China, Vietnam, Tunisia, Mauritius, India, and Bangladesh.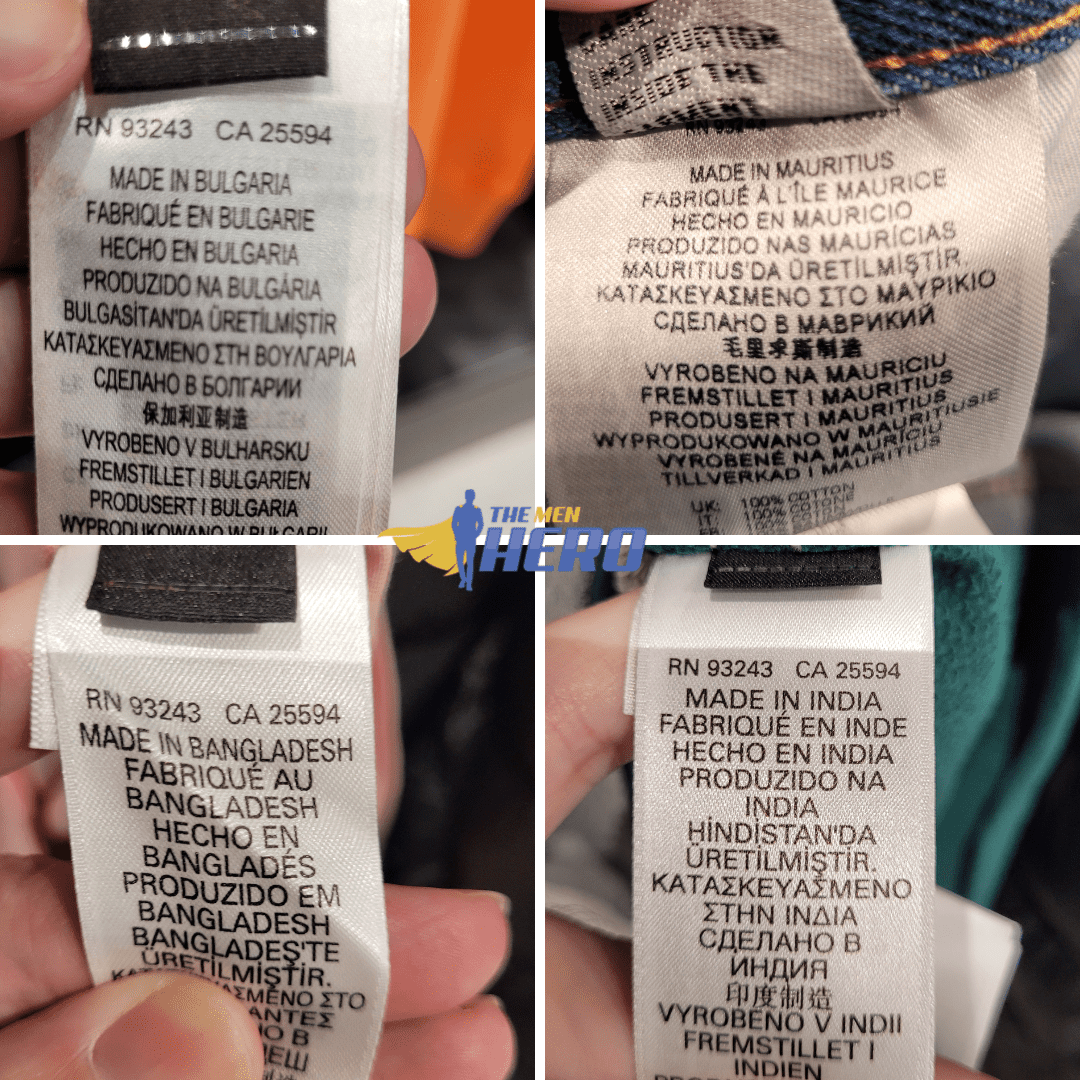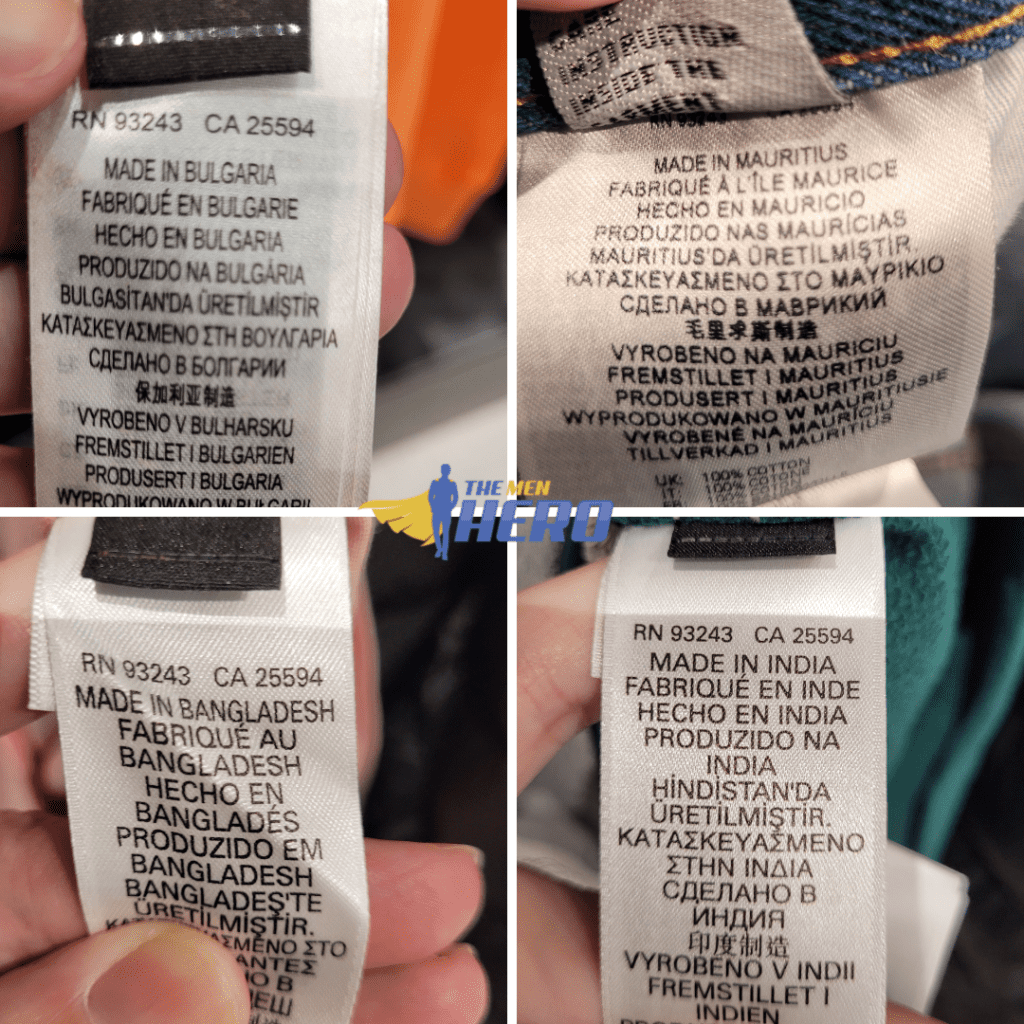 Diesel doesn't list where its products are manufactured on the product descriptions on its website. It's not surprising since most of its products are manufactured in Asia. Brands like Hugo Boss, Gant, Ralph Lauren, Reiss, Belstaff, and Tommy Hilfiger adopt the same strategy.
Read: Where Is Guess Made?
You also have brands like Ted Baker, Michael Kors, and Fred Perry that only state the countries of origin of nations that customers perceive as excellent quality (Italy, France, Portugal, UK). So at least Diesel is consistent with the information provided, even if they manufacture in Italy (something I couldn't confirm during my time in their stores).
I couldn't find any supplier list on Diesel's website either. Sometimes fashion brands have a supplier list around the corporate responsibility section, but not with this Italian label. They provide a lot of information about their sustainability implementations, but that's it.
However, don't worry if you purchase a Diesel item online. You can still find the country of origin when you receive it. This is because the EU and US legislations require the brands to tell the country of origin for any imported products when it comes to physical goods.
Read: Where Is Calvin Klein Made?
When checking Diesel goods in-store, I find many more products manufactured in China than in any other country. I probably missed some countries since some stores have specific products that others don't. I tried to check a different item from each style, but it's challenging to keep checking when you keep having someone check what you are doing since the security tags were close to the labels.
Are Diesel Clothes Made In Italy?
As far as I know, Diesel clothes are not manufactured in Italy. Do I think they may manufacture in Italy, and I just didn't find that information in-store on the labels? Maybe yes. However, I couldn't find where in Italy Diesel has or would have its manufacturing site. The brand states on its website that over 80% of its materials come from Italy, but nothing about where it's manufactured.
Read: Where Are Levi's Made?
I find it hard to believe that an Italian premium fashion label doesn't manufacture anything in Italy. Still, since I didn't find any Diesel product with a tag made in Italy in-store, I can't say for sure they do. Many websites claim that all Diesel denim is manufactured in Italy, but I have zero proof.
The reason why fashion labels love to fabricate in Italy is that Italian craftsmanship is associated with excellent materials and great attention to detail. Usually, consumers don't mind paying more for a brand that makes its goods in Italy, since they know they are paying for the best possible.
Are Diesel Clothes Made In China?
Yes, many Diesel products are manufactured in China, from apparel to footwear and accessories.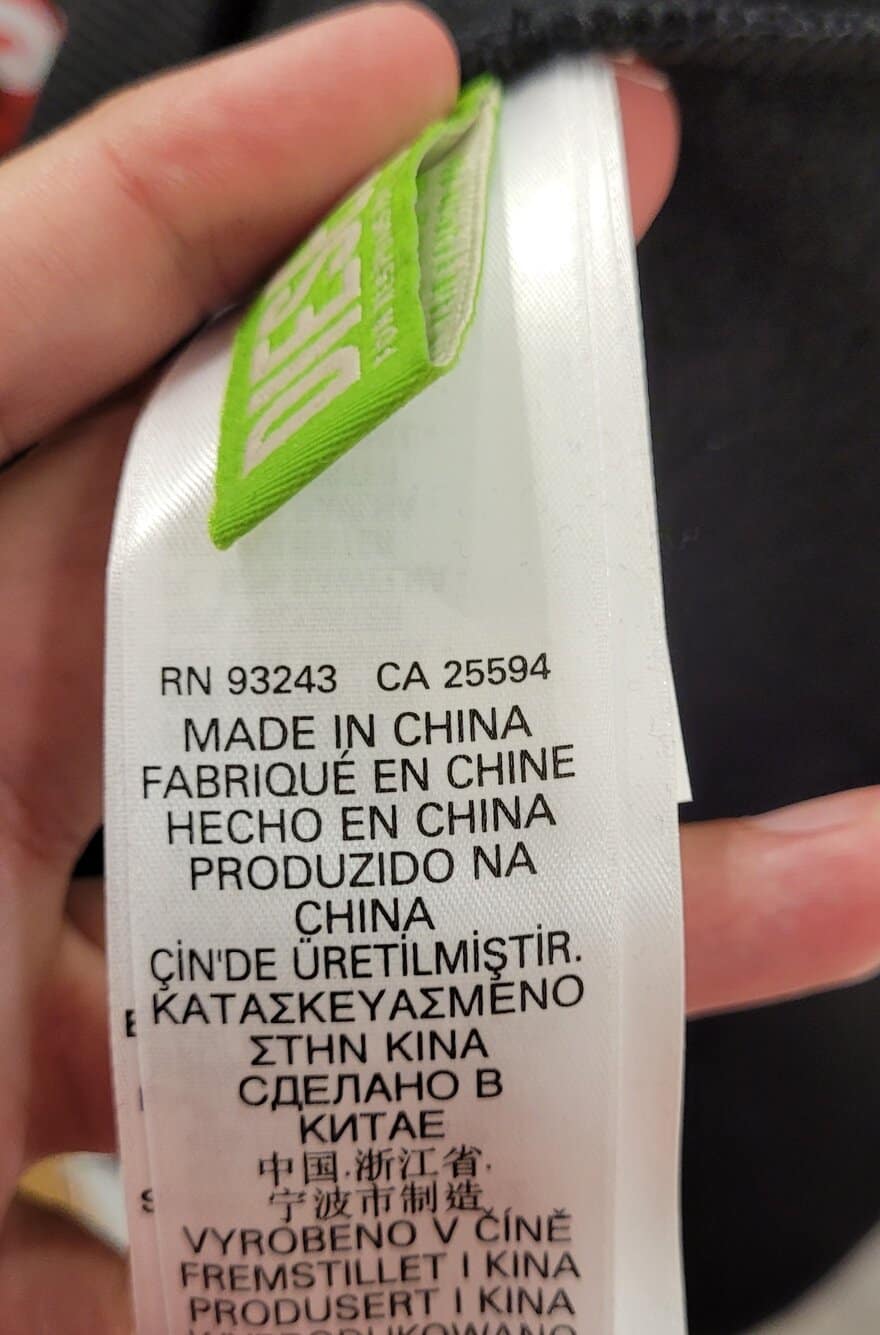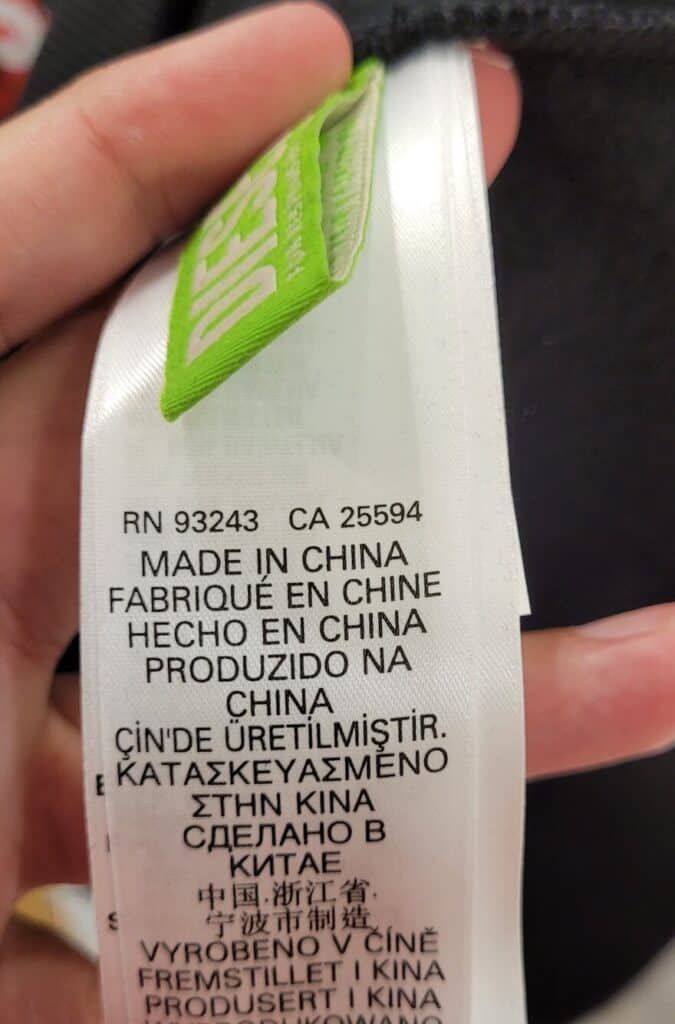 Manufacturing in China is much cheaper than in Italy since labor, materials, and facility costs are much lower, which can increase Diesel profits. Luxury labels like Louis Vuitton, Hermes, or Givenchy can exclusively manufacture outside Asian countries because their products have a heftier price tag.
Read: Where Is Lacoste Made?
This doesn't mean that Diesel products manufactured in China are lower quality or bad since this is a premium fashion brand, and it has some quality measures that are in place to ensure the rate of its products.
Many brands are shifting their manufacturing from China to other Asian countries (there have been more footwear brands than others) due to the tariff war between China and the US. Also, to ensure they are not so dependent on one country to manufacture most of their products. However, this doesn't seem to be the case with Diesel, which still relies heavily on China to manufacture most of its items.
Common Questions About Where Are Diesel Clothes Made
These are the most common questions about where are Diesel clothes made.
Is Diesel Clothing Made In India?
Yes, some Diesel items are manufactured in India. For example, when checking Diesel labels in-store, I found some polo shirts and t-shirts made in India.
Read: Where Is G-Star Raw Made?
Where Are Diesel Jeans Made?
Many websites state that Diesel jeans and denim are manufactured primarily in Italy. However, when checking Diesel jeans in-store, I have to say that I didn't find any made in Italy, but I found some manufactured in Mauritius and China.
Where Are Diesel Watches Made?
Diesel watches are manufactured by the Fossil Group in China. I have only checked one Diesel watch in-store, made in China.
Read: Where Is Good American Made?
Is Diesel A Luxury Brand?
No, Diesel is not a luxury brand since most people can buy an item from this Italian label. Luxury brands tend to be more exclusive and expensive, so it's not accessible to most consumers, which is not the case with Diesel products.
Conclusion
So where are Diesel clothes made? Mainly in China, but you can also expect some other countries like Bulgaria, Tunisia, Vietnam, Bangladesh, India, or Mauritius. I didn't find any Diesel products manufactured in Italy, which is rare for an Italian fashion brand.
Read: Why Are Timberlands So Expensive?
It's usual for Italian luxury labels like Valentino, Moschino, and Bottega Veneta to mainly manufacture in Italy. Still, when it comes to premium brands like Diesel or Armani, that means cutting some costs and manufacturing only a tiny portion in Italy or nothing at all to improve its profits.