This post may contain affiliate links. That means if you click and buy from that link, I may receive a small commission (at zero cost to you), which helps me maintain the quality of this blog. Please see my full disclosure policy for details.
Valentino might not be the most famous brand globally, but it is one of the most iconic names in the fashion industry. However, the question you have is: where is Valentino made? Does the Italian luxury label manufacture in Italy or go to China like some of its peers?
Valentino is an Italian luxury fashion house founded by Valentino Garavani in 1960. The brand's headquarters are in Milan, but the creative direction is in Rome. However, this doesn't mean that Valentino clothes are made in Milan or Rome.
Read: Difference Between Versace and Versace Jeans Couture
To confirm, I have decided to review hundreds of product descriptions on the Valentino website to verify if the brand lists where the products are made. I also visited one Valentino store in London and its department stores in Selfridges, Harrods, and Harvey Nichols, checking multiple items. So let's find out where Valentino products are manufactured.
You can also check out the best French, British and American luxury fashion brands.
Where Is Valentino Made?
Valentino is primarily manufactured in Italy but also in France and Switzerland.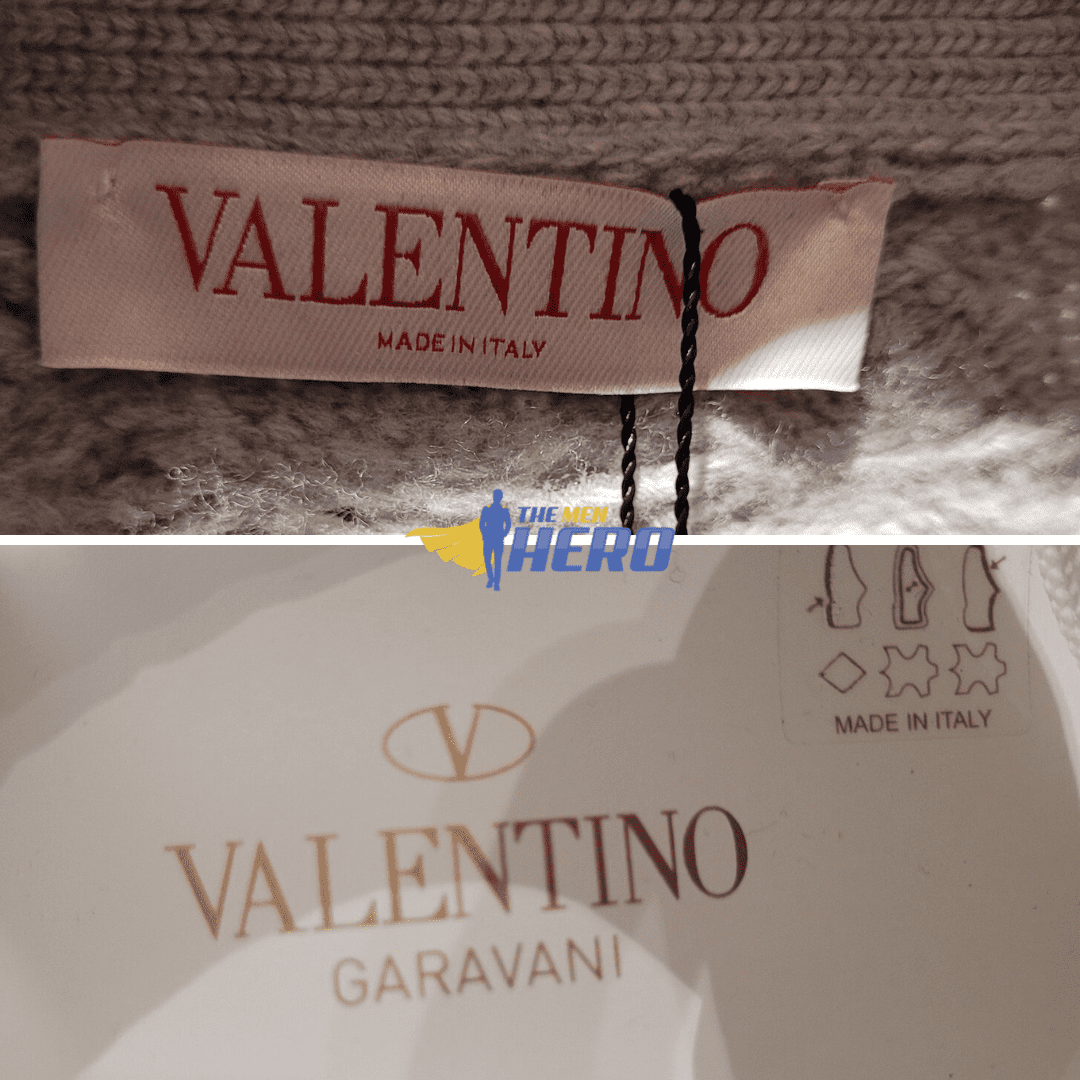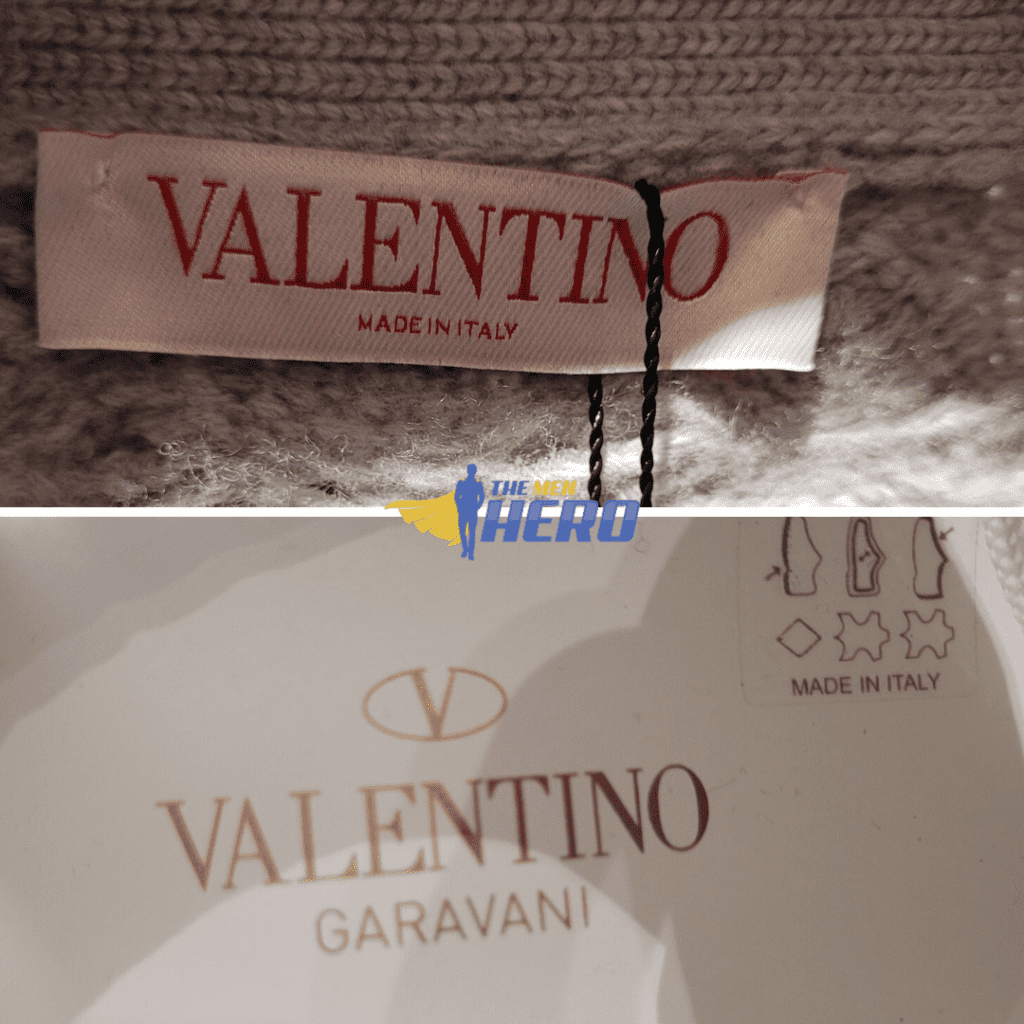 All the products I checked on Valentino's website have the country of origin stated, which is not a surprise. After all, every single item I have reviewed states "made in Italy," and which brand doesn't want to tell that to its customers? Canada Goose, Givenchy, Saint Laurent, Bottega Veneta, Loewe, Kenzo, and Gucci are examples of brands that always provide this information.
Read: Where Is Louis Vuitton Made?
Of course, you have some brands that state in the product description the most convenient country (usually Italy, France, or the UK) and "forgets" to tell you about the ones manufactured in China. This seems to be the case for brands like Versace, Doc Martens, The North Face, and Ted Baker.
Even if Valentino didn't have the product's country of origin on its website's product description, you could check where the item was manufactured by inspecting its physical label. This is because the EU and US legislation require brands to indicate the country of origin of any goods (well, Lacoste and Barbour seem to fail on this one).
Also, only the fragrances and makeup didn't have any information about where they were manufactured, but it takes us, consumers, to a different website (Valentino Beauty). Brands usually don't specify the country of origin of jewelry on their website, but that information can be found on Valentino's website.
Read: Where Is Alexander McQueen Made?
I have checked multiple Valentino products and designs in-store, from clothes to shoes, bags, perfumes, accessories, and watches. Apart from watches made in Switzerland and fragrances in France, every other Valentino item was manufactured in Italy. And believe me when I say I have checked many Valentino products.
Is Valentino Made In Italy?
Yes, all Valentino apparel, shoes, and bags are manufactured in Italy.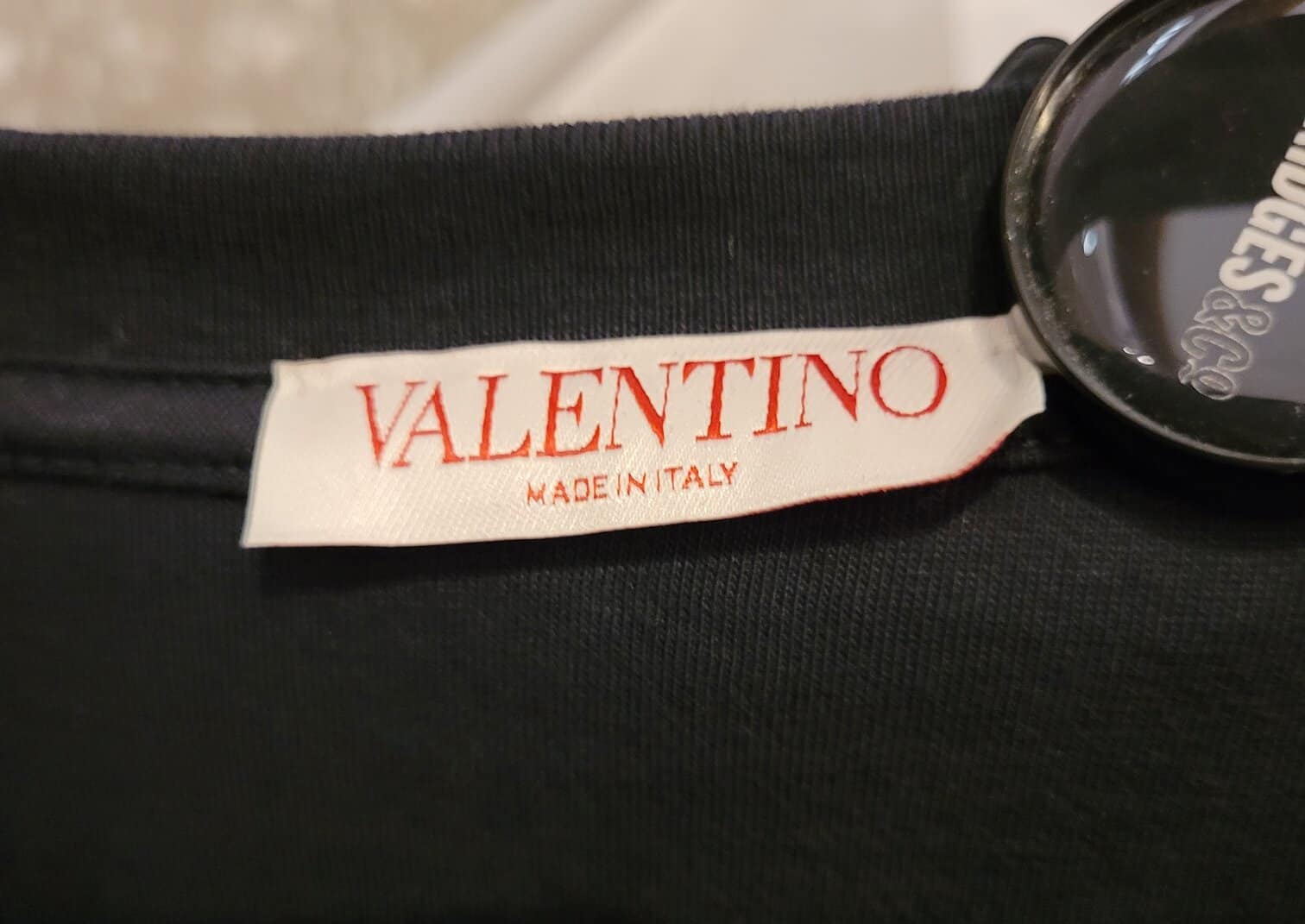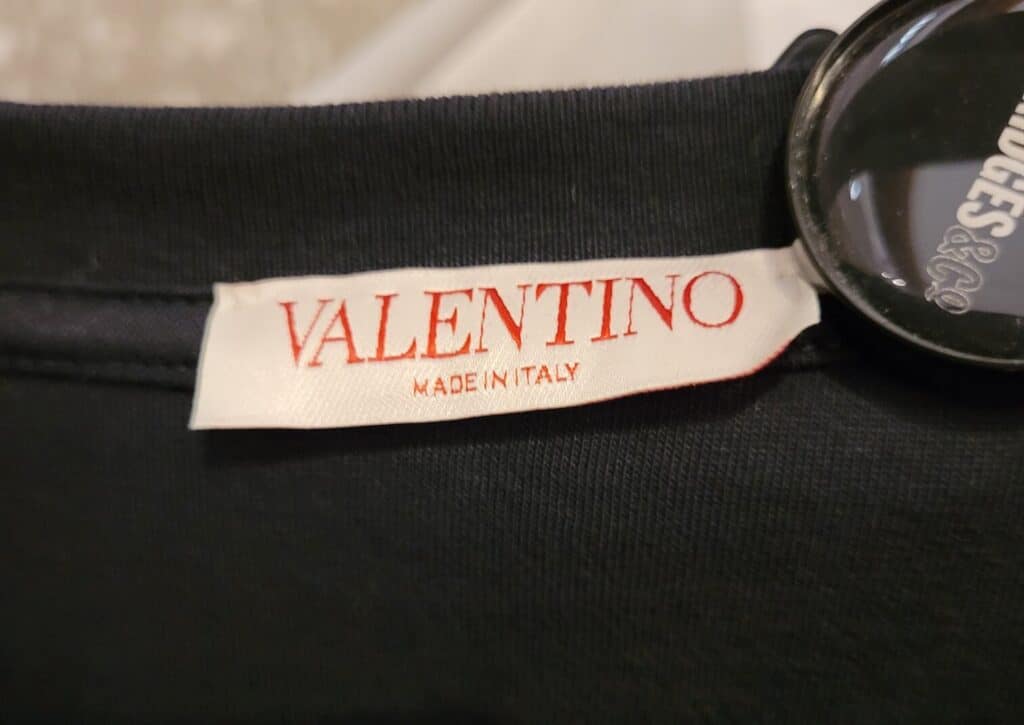 As I said before, most of Valentino's products are manufactured in Italy. The Italian luxury brand owns some production plants committed to clothing, leather goods, and footwear prototypes in Veneto, Tuscany, and Piedmont.
Read: Where Is Dior Made?
The fact that Valentino manufactures in Italy is a reasonable explanation for such higher prices. It could be challenging to justify charging $15,000 for a dress, but consumers don't mind paying for it if it has a made-in-Italy label.
Most individuals associate the made-in-Italy tag with the best materials and craftsmanship, so they don't care about paying more for those products. Usually, goods manufactured in Italy are flawless because every detail matters.
Most Italian labels make manufacturing in Italy their biggest priority, like Gucci, Dolce and Gabbana, and Versace. But some Italian brands like Prada or Moschino are also heavily produced outside Italy.
Read: Where Is Hermès Made?
So, if you have a Valentino item with a label that doesn't state made in Italy (unless it's a fragrance or a watch), go to an official store and ask for help to authenticate that product. It could be a fake one.
Is Valentino Made In China?
As far as I know, Valentino is not manufactured in China.
Read: Where Is Moncler Made?
It's not that often that you see luxury brands manufacturing in China. However, Balenciaga and Burberry are here to prove that it's possible since they manufacture a reasonable portion of their products there. That could also show you why Valentino is more expensive than those labels.
Usually, consumers think that anything that is manufactured in China is bad quality and not worth it to pay hundreds of dollars. However, a brand like Valentino has a big reputation for quality and attention to detail. Would you spend hundreds or thousands of dollars on something that is not of excellent quality?
Read: Where Is Palm Angels Made?
I am not saying that products made in China are low quality, but they don't have the attention to detail that the made in Italy label has. This is the primary reason why Valentino doesn't manufacture in China. Not even accessories, which sometimes luxury brands manufacture there.
Common Questions About Where Is Valentino Made
These are the most common questions about where Valentino is made.
Where Are Valentino Bags Made?
All Valentino bags are manufactured in Italy since each bag is hand-stitched by experienced artisans. All the bags I have checked in-store were manufactured in Italy.
Read: Where Is Vivienne Westwood Made?
Where Are Valentino Shoes Made?
All Valentino shoes are manufactured in Italy. I have checked at least ten different styles in-store, and they were all manufactured in Italy.
Where Are Valentino Watches Made?
Valentino watches are manufactured in Switzerland by the Gevril Group. This Swiss group is specialized in luxury labels and being making watches for Valentino for at least a decade. The same group also manufactures Versace watches.
Read: Where Is Chloé Made?
Where Is Valentino Perfume Made?
Valentino perfumes are manufactured in France by L'Oreal, who in 2018 won a license previously held by Spain's Puig to start producing the Italian luxury label perfumes. All the perfumes I have checked in-store were manufactured in France.
Conclusion
Where is Valentino made? Almost exclusively in Italy. However, the Italian luxury brand also manufactures its fragrances (France) and watches (Switzerland) through third parties.
I love when a brand manufactures in its own country, and being an Italian label that manufactures in Italy makes Valentino even better.