This post may contain affiliate links. That means if you click and buy from that link, I may receive a small commission (at zero cost to you), which helps me maintain the quality of this blog. Please see my full disclosure policy for details.
Stone is a luxury fashion label that is very popular in England but also starting to get trendy in the US. However, you want to know the answer to this question: where is Stone Island made? Is it in Italy or China?
Read: Where Is DSQUARED2 Made?
To confirm, I have decided to review hundreds of product descriptions on the Stone Island website to verify if the brand lists where the products are made. I also visited one Stone Island store in London and its department stores in Selfridges, Harrods, and Harvey Nichols, checking multiple items. So let's find out where are Stone Island products made.
You can also check out the best French, British and American luxury fashion brands.
Where Is Stone Island Made?
Stone Island apparel, footwear, and accessories are manufactured in Italy, Turkey, Romania, and Tunisia.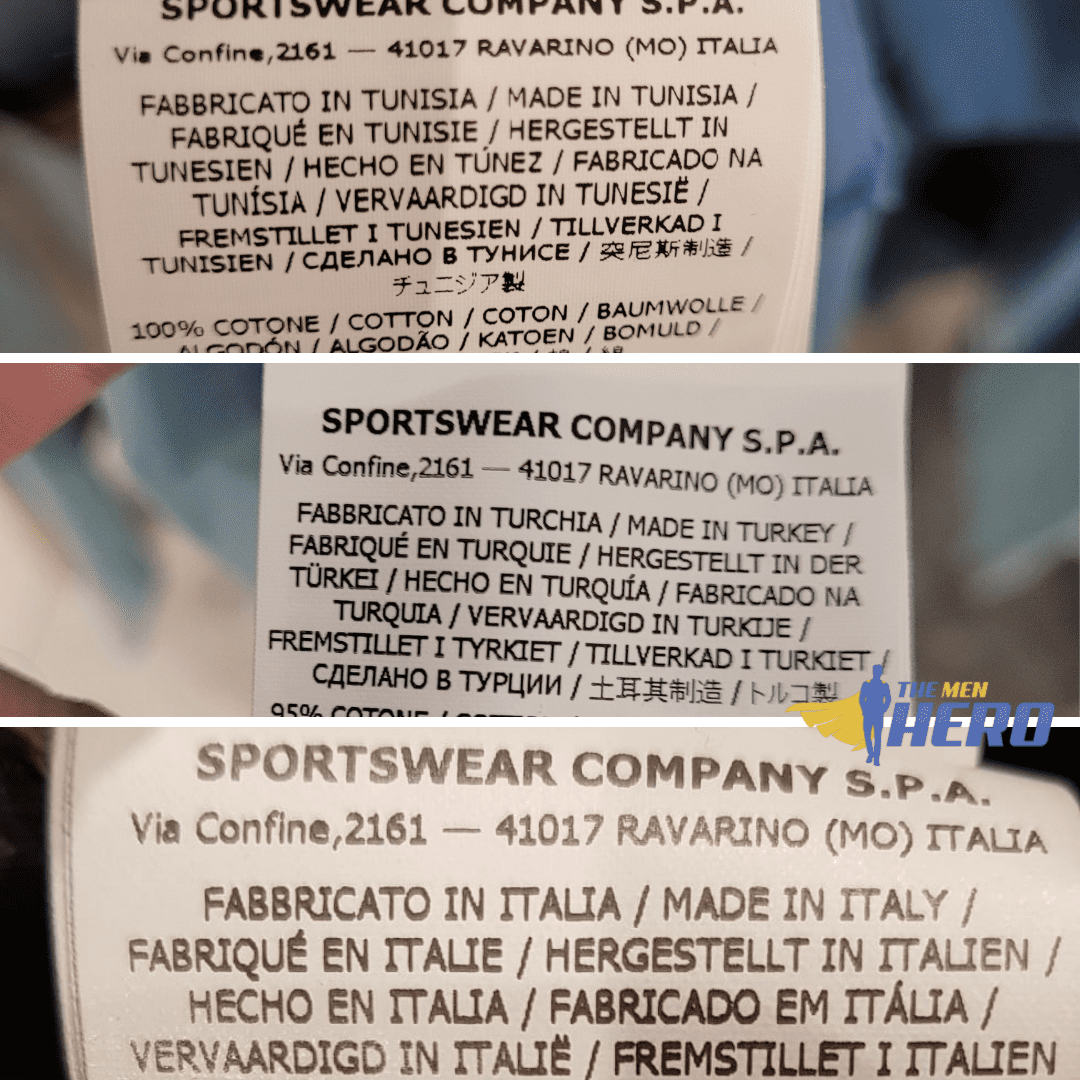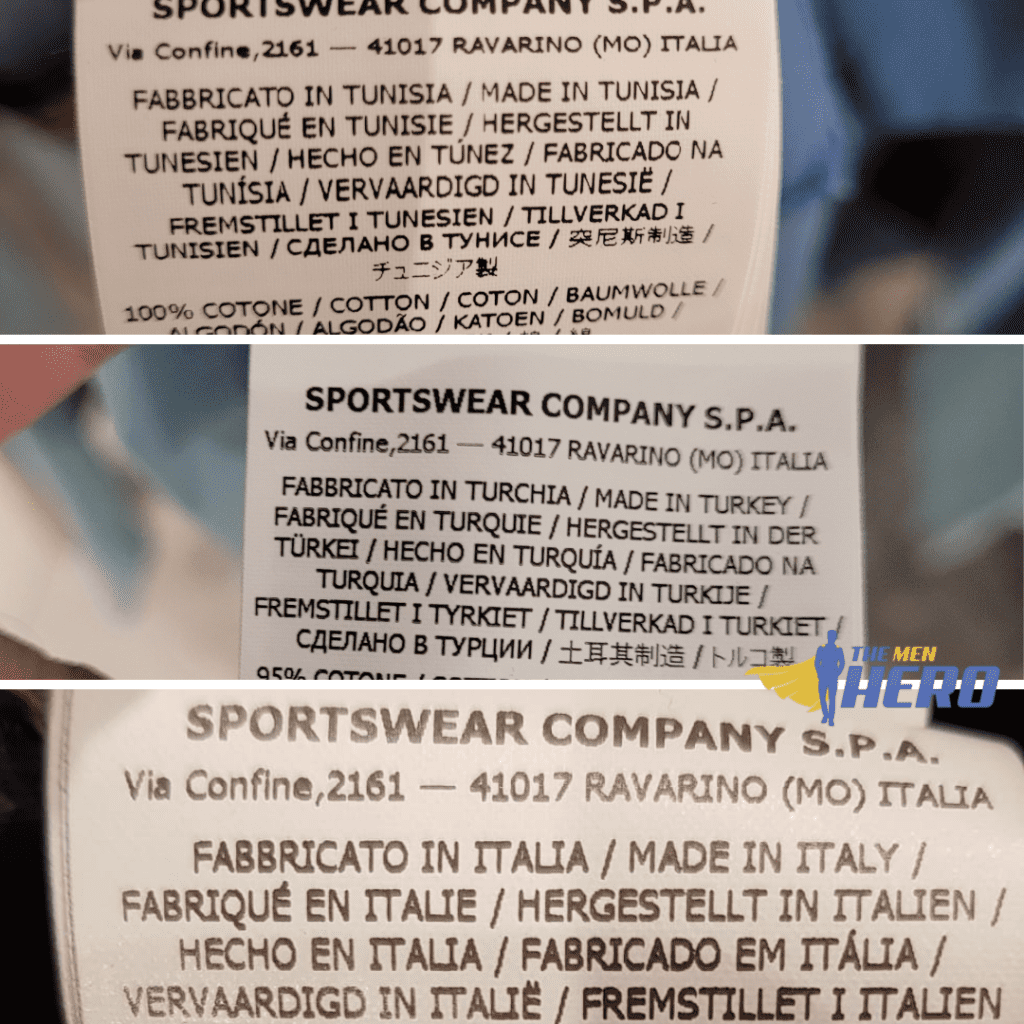 Stone Island doesn't list where its products are manufactured on the product descriptions on its website. This is surprising since most Stone Island products are manufactured in Italy. Usually, luxury brands tend to take pride in that and mention it in the product descriptions. Moncler, for example, states the country of origin for every single product in their description.
At least Stone Island is consistent and doesn't mention any country. On the other hand, some luxury brands like Burberry like to remark Italy's manufacturing but state "Imported" in the product description of any items made in China.
Read: Where Is Givenchy Made?
However, don't worry because when you check a Stone Island physical product, it should always have the product's country of origin (something that I never found in Barbour clothes, and even some Louis Vuitton and Lacoste items don't mention). This is because the EU and US legislation require brands to indicate the country of origin of any goods.
The first time I checked Stone-Island products in-store, I only found items manufactured in Italy, Tunisia, and Turkey. I felt this couldn't be all the countries, so I went back to its store in London and also checked different department stores that sell Stone Island clothes. I didn't find any other countries that manufacture Stone Island on those checks.
Even if I couldn't find out other countries manufacturing Stone Island products in-store, I do believe we could have some more. For example, I read some people stating they have Stone Island products manufactured in Romania. And those are genuine products since Moncler manufactures there, and the Italian luxury jacket label just bought Stone Island in December 2020.
Read: Where Is Alexander McQueen Made?
I was surprised not to see Portugal manufacturing for Stone Island because luxury labels love to produce there. A few luxury labels that manufacture in Portugal are Balmain, Tom Ford, Dior, Balenciaga, Off-White, and Palm Angels.
Is Stone Island Made In Italy?
Yes, most Stone Island apparel, footwear and accessories are manufactured in Italy.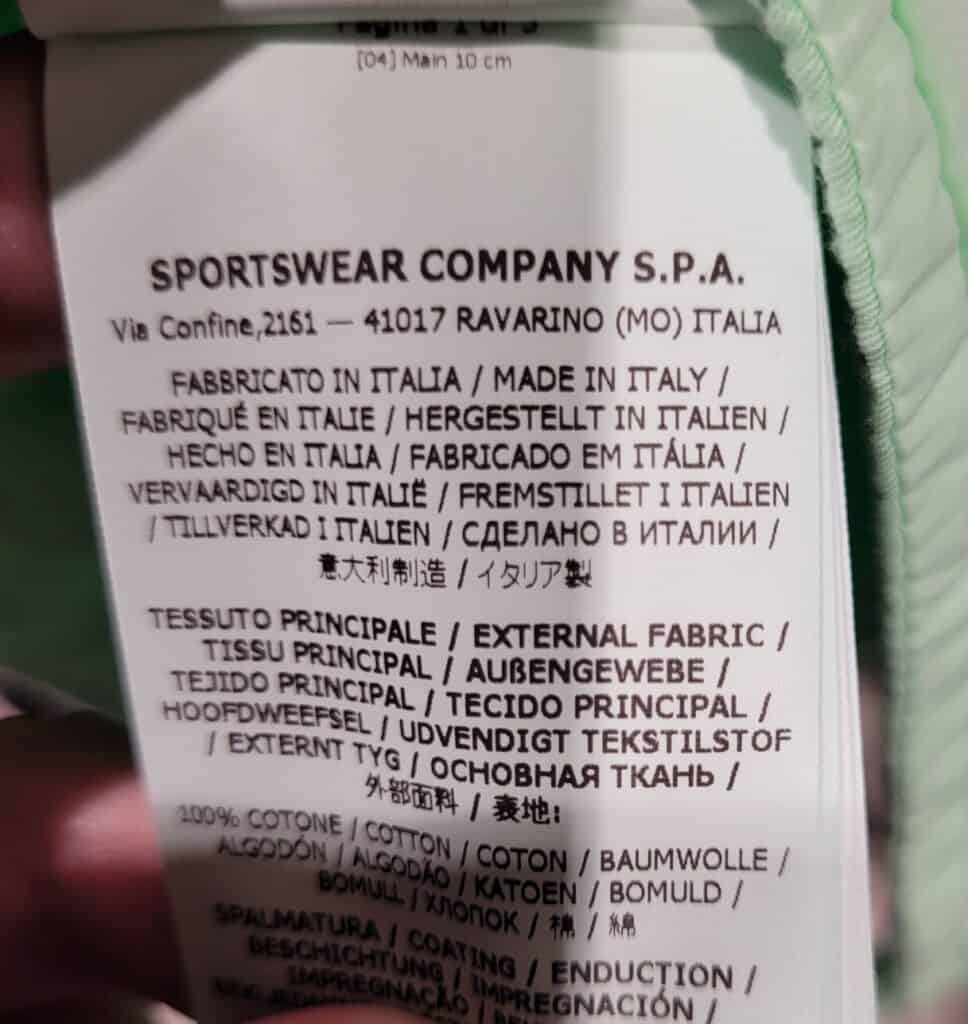 Where are Stone Island clothes made? Mainly in Italy. Stone Island manufactures the majority of its products in Ravarino, Italy. It's not a surprise that an Italian luxury label manufactures predominantly in Italy since Versace and Dolce and Gabbana do the same.
Stone Island is not a cheap brand, but it's not the most expensive on the market either. However, if a brand asks over $200 for a t-shirt or more than $1,000 for a jacket, you know you are paying for the manufacturing (well, most of the time, you pay for the brand's name).
Read: Versace Jeans Couture Vs Versace
Manufacturing in Italy is more expensive than in most countries since you pay more for materials, craftsmanship, and facilities. Most fashionistas consider the made-in-Italy label as the best in the world, and that's why Stone Island products are expensive.
Is Stone Island Made In Turkey?
Yes, Stone Island manufactures some clothes in Turkey.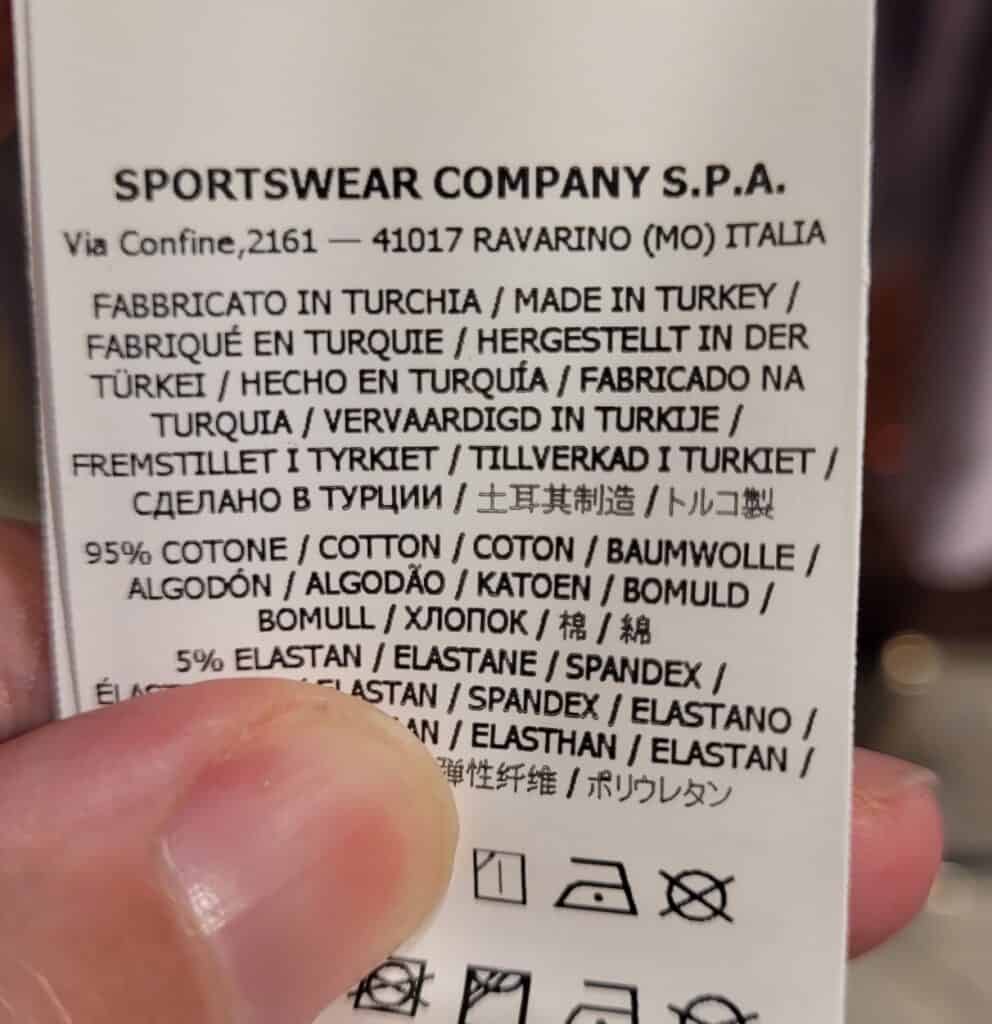 Moncler manufactures a lot of its clothes in Turkey, so I am not surprised to see Stone Island doing the same, since they belong to the same group.
Another luxury label that I know that manufactures a small portion of its items in Turkey is Kenzo. However, many high premium brands like Hugo Boss, Ralph Lauren, Calvin Klein, Ted Baker, Michael Kors, and Guess also manufacture in Turkey.
Read: Where Is Amiri Made?
In Turkey, the labor and materials are cheaper, so brands can improve their profit margins. I know most people tend to think that made in Turkey is a fake product, but it's not. Unless you buy the items from someone selling on the street, you should be fine if you purchase the goods on the brand's website, stores, or authorized retail partners.
Is Stone Island Made In China?
As far as I know, Stone Island doesn't manufacture in China. I found only one Stone Island product online that said made in China, but it was a fake one, in my opinion.
I wouldn't be surprised to see some accessories manufactured in China, but those I checked in-store were made in Italy.
Read: Where Is Canada Goose Made?
If, for some reason, you have a Stone Island product that says made in China, check its Certilogo to authenticate if it's a real one or not.
Common Questions About Where Is Stone Island Made
These are the most common questions about where is Stone Island made.
Can Stone Island Be Made In Romania?
Yes, Stone Island clothes can be manufactured in Romania. I didn't find any in-store, but since Moncler manufactures a lot in Romania, and the brand acquired Stone Island, it may be possible that we will start seeing a lot more Stone Island manufactured in Romania.
Read: Where Is Hermès Made?
Where Are Stone Island Jumpers Made?
Stone Island jumps are mainly manufactured in Italy but also in Turkey and Tunisia.
Where Are Stone Island Jeans Made?
Stone Island jeans are manufactured in Italy and Turkey. I found both countries when checking Stone Island jeans in-store.
Is Stone Island Made In Vietnam?
As far as I know, Stone Island is not manufactured in Vietnam. I didn't find any when checking the labels in-store.
Read: Where Is Loewe Made?
Conclusion On Where Is Stone Island Manufactured
Where is Stone Island made? Mainly in Italy, but you can also expect some products manufactured in Turkey, Tunisia, and Romania. I wouldn't be surprised if you find some other countries, but those are the countries (apart from Romania) that I found in-store when checking the labels of the Italian luxury brand.